Digital got you dazed?
Type it below, and we'll show you what we've written about it!
The Key Roles of Ecommerce in Selling and Overall Business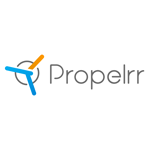 Propelrr

22 Mar 2022

8

min

read
The world has been embracing ecommerce even before the pandemic. That's a fact made evident by both the widespread adoption of digital marketing practices, but also the evolution of the roles of ecommerce in selling and overall business operations.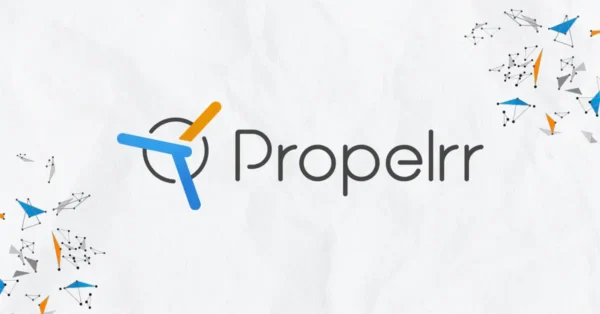 Ecommerce, or the buying and selling of products and services via the internet, has ultimately become an "indispensable part of the global retail framework" with e-retail sales surpassing $4.2 trillion worldwide in 2020. It has allowed consumers to explore more options and businesses to reach out to more markets.
The roles of ecommerce in selling were made more pronounced during the COVID-19 pandemic. With people staying indoors to observe social distancing, many have been shopping, ordering food and medical supplies through online platforms. Thanks to ecommerce sites, people are able to go about their errands while observing health protocols.
With that, you would think that every organization will seek to strengthen efforts for business digitalization. But to this day, you'll find that there are still businesses – digital laggards, as you would call them – who have little to no digital infrastructures in place.
To understand why that is, we've put together insightful facts we've learned in our practice of global digital marketing so that you can gain a better understanding of the roles of ecommerce in business.
Ecommerce during the global pandemic and beyond
As mentioned before, ecommerce involves the selling and buying of products and services online. Other information such as features, prices, and offers can also be seen on an ecommerce website. Thanks to this, transactions with your customers, regardless of what level in the funnel they're in, can now all happen online.
And it's that major advantage that leads to the rapid and widespread adoption of ecommerce, most notably during the COVID-19 pandemic. Below are some facts and figures from the Organization for Economic Co-operation and Development (OECD) that testify to this.
Their study investigated the rise of ecommerce sales specifically observing online purchase activity in 2020, along the time of escalation of the COVID-19 crisis. Through this study, they found that in the US:
Sales for grocery stores and non-store retailers – mostly comprised of ecommerce providers – increased by 16% and 14.8%, respectively, and;
Ecommerce saw an increase in shares for a total retail rise to 16.1% between the first and second quarter of 2020.
This trend is also consistent in other parts of the world:
In the UK, ecommerce retail rose to 31.3% during the same period, and;
China's e-sales reached 24.6% between January and August 2020.
The OECD cited that convenience is the primary driver of consumers' participation in ecommerce, and that it's likely these purchase patterns will stick with even new users of the digital sales platform.
What does this all entail for your business and that of others? Simply that businesses with an ecommerce infrastructure already in place before the pandemic have been reaping the benefits ahead of their lagging competitors. If your business is yet to embrace this digital infrastructure, you should know that the shift to online selling and buying is likely here to stay, and so could still see benefits of it from 2021 and beyond.
Barriers to adoption of ecommerce
As we mentioned earlier, despite the many benefits of ecommerce, many businesses, especially small-to-medium enterprises (SMEs) remain to be laggards in digital.
This is mainly because digitizing, even just a part of the business operations entails an investment. Some other common barriers to adoption that you may be faced with are:
Lack of awareness about the technology;
Business opportunities are scant;
Restrictions in terms of time and monetary resources, and;
Concerns about the security of transaction facilities.
These factors considered, it becomes crucial to SMEs to assess the advantages and disadvantages of ecommerce and evaluate whether the benefits outweigh the costs, or not.
If you're in such a dilemma, below you'll find some key roles of ecommerce in selling and overall business that you should thoroughly study before making your decision.
The key roles of ecommerce in selling and operations
So you can better picture out the value of ecommerce, we've painted out its roles from various lenses in standard operations and digital marketing framework. Specifically, you'll be able to read bellow the roles of ecommerce from these perspectives:
1. Point of sale or point of purchase marketing
Point of sale (POS) or point of purchase (POP) marketing involves strategically displaying low-cost products near their point of sale with hopes that customers purchase additional items. This is similar to physical stores placing gums, gift cards, and other inexpensive products near the cashier. This type of marketing uses suggestive selling.
But POS marketing is more than displaying items in ideal areas. Through a POS system, it has evolved to include other aspects of the business operations such as inventory system, sales tracking and monitoring, payment processing, and task automation. You may also set up a rewards program where the POS system monitors your loyal customers and automatically delivers exclusive discounts and promos.
With ecommerce, you may further level up your POS marketing. Your ecommerce plan can incorporate technologies that assimilate a POS system such as:
Comprehensive inventory management. Sync and monitor your inventory across physical and online stores, including digital marketplaces and social media
Sales analytics. Track and monitor purchases, returns, customer choices, supplier and partner-merchant information to help you design applicable sales and marketing campaigns.
Payment processing. Manage checkouts, purchase orders, mobile payments, credit and debit payments. The POS system integrated into your ecommerce site should be able to secure all transactions.
24/7 customer support. Address queries, provide payment and delivery assistance and receive (even resolve) complaints at any time of the day or night.
2. Lead generation
In offline commerce, lead generation is typically done through networking, asking for referrals from existing customers, and advertising in traditional channels such as newspapers and magazines, billboards, TV, and radio. Businesses join trade fairs and sponsor events – any initiative to reach their target prospects and possibly find a way to connect with them. The goal is to get a pool of prospects that might be interested in what you are offering.
As the consumers and their needs evolve, so do lead generation techniques. Today, people are more responsive to email surveys than to telemarketing. They would react more to YouTube ads than to TV commercials. They would rather join a webinar and have a chance of interacting with the speakers directly than attend a fair and be a silent audience. Ecommerce responds to these changes.
Ecommerce is crucial in running a business during this time when people are concerned about the privacy of their personal information. Governments across the globe are enacting Data Privacy Laws forcing businesses and marketers to abandon traditional practices such as cold calling.
Why is ecommerce important in this privacy-conscious world?
In ecommerce, a lead is someone who has shown interest in your brand or offer. That person might have Liked a Facebook post, shared your content, or browsed your website.
Unlike in traditional marketing, you do not necessarily need to know the name and contact information of an ecommerce lead. All you need is to have the right content and ads displayed before an ecommerce lead to convert him or her into a paying customer. Here are some of the most important ecommerce lead generation strategies:
Create unique and valuable content. Today's consumers are not easily convinced of product specs and reviews posted by sellers, which can be biased. They need content that will offer new insights and appreciation of your brand and products and services. For instance, you may create and share recipes and cooking tutorials that complement the kitchen wares you sell.
Optimize your Products Page and your content. Keep in mind that ecommerce lead generation is all about selling by displaying content, including ads, to the right people at the right time. You need to optimize your pages and content to make sure that you indeed deliver your sales messages.
Run email marketing campaigns. The number of global email users is expected to grow to 4.48 billion users by 2024. That is how great the potential of email marketing is. You can generate high-quality leads by running email campaigns such as polls and surveys in which participants get special discounts or receive raffle tickets.
If these are new to you, you may want to consider working with a digital marketing agency that specializes in content marketing and search engine optimization (SEO).
3. Data gathering and analysis
Businesses that are yet to build ecommerce infrastructures do the heavy work of manually generating sales data and analyzing these for the next marketing campaigns. This task, as cumbersome as it may be, is needed to better understand:
The preferences of your customers;
customer motivations and pain points, and;
what your customers expect from you.
This essential information should guide your business on how to best move forward. As Sir Arthur Conan Doyle once said, "data, data, data! I can't make bricks without clay."
To gather data that can help you better understand your customers, you simply need to integrate an analytics platform into your ecommerce website. There are various analytics platforms you can choose from like Google Analytics and MS Clarity.
Ecommerce analytics do not simply provide you a list of names and contact details of customers who shopped on your site. You will get valuable information such as:
Key changes, new trends, and other opportunities
Audience information (active users, lifetime value, individual user behavior)
Ads performance
Data on queries and impressions, including bounce rate and transactions
Social media engagements
Conversions performance
With the help of these tools, you can observe customer behavior or even demographic data of your ecommerce site visitors. With this information, you can then optimize customer's journeys, marketing strategies, and a whole host of other aspects of your business.
One thing you should know is that since buying behaviors and selling/marketing trends change over time, it is a must to revisit your metrics for possible adjustments. You may also customize the reports for your unique needs. For instance, your sales process might entail additional stages especially if you are running a B2B enterprise. In this case, you may configure the sales funnels.
Consider working with a website developer or digital marketing specialist who can help you review and customize your ecommerce analytics metrics as needed.
4. Ecommerce and content marketing
As earlier mentioned, today's consumers expect more from brands and businesses. They need helpful information beyond those available on your Products Page. They want to engage and join the conversation – shifting from being a silent audience into a participant in the multidimensional interaction.
You need to attract, engage, entertain, and inform them with the goal of converting them from leads into paying customers. You can do all of these through content marketing or the strategic approach that involves the creation and distribution of unique and valuable content. This strategy is key in achieving the following:
Boost brand visibility and brand awareness
Improve search engine rankings
Drive high-quality traffic to your website
Lift your reputation and credibility in your industry
Increase your conversions, including new sales and return businesses
Deliver genuine value to your customers and industry
Based on recent digital marketing stats, nearly 40% of marketers consider content marketing to be an important part of their overall marketing strategy. In fact, 77% of businesses say they have a content marketing strategy.
Ecommerce is a powerful tool in the ideation, creation, and distribution of content. The information you generate through ecommerce analytics can guide you in:
Choosing the right topics and medium (e.g. long-form articles, videos, infographics, podcasts, etc). What topics would interest your customer? Would they want to read an article or perhaps watch a video?
Selecting a suitable platform to distribute your content. Where do your customers spend most of their time and for how long? Are they often on Instagram or YouTube?
Deciding the best time to distribute the content. Do most of your customers make their purchases on weekends? Are they young professionals who browse social media after office hours?
With ecommerce, you can avoid taking a shot in the dark. Maximize readily available sales and customer data. This will save you the time and money you can otherwise allot in other areas of your business operations.
Key takeaways
Businesses and consumers have been shifting to ecommerce even before the movement restrictions brought by the COVID-19 pandemic. Global ecommerce already stood at $3.53 trillion in 2019. With the stronger numbers during the health crisis, it is undeniable that ecommerce is here to stay.
For customers, a driving factor in choosing ecommerce is convenience. No need to physically leave the house to buy products and services as these may be done online. For businesses, ecommerce offers the following benefits:
Simplification of business process through an integrated POS system
Efficient leads generation through automation and content marketing
Improved marketing strategies by using gathered and analyzed data
Strategic content ideation, creation, and distribution
Do you want to learn more about starting or improving your ecommerce website? Visit Propelrr's Facebook, X, or LinkedIn spaces for expert advice and excellent resources on everything about digital marketing.
Subscribe Now
Choose topics you want to get regular updates on: