Digital got you dazed?
Type it below, and we'll show you what we've written about it!
Social Media Management & Marketing
Guide to What is Social Commerce and Tips for Small Businesses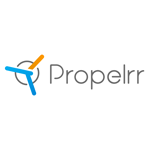 Propelrr

16 Mar 2022

7

min

read
How did you learn about your last purchase online and buy it? Chances are you must have found it on social media then purchased it on that same platform. This experience, which we are all too familiar with, is referred to as social commence. So what is social commerce and how is different from your regular social media management process?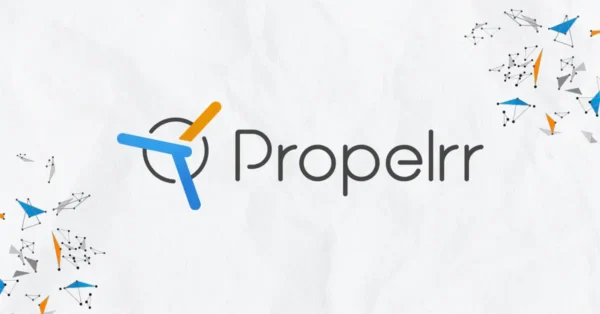 Social commerce is the direct selling of products on social media. The entire shopping process – from product discovery to the checkout process – takes place on a social media platform.
For shoppers, social commerce offers convenience. They can buy what interests them while they go about their usual browsing habits. For businesses, selling on social networks plays on impulse. This results in instant sales.
Investopedia's social commerce definition is that it is "the creation and posting of messages and interactive features that promote online sales and other ecommerce initiatives".
A business engaged in social commerce typically offers personalised buyer options; use videos to showcase the product in use and from multiple angles; and offer promotions and giveaways to select customers who share their purchased products on their feeds.
A recent study suggests that 52% of socially-engaged shoppers have made a purchase through a social media platform, while 35% of their non-socially-engaged counterparts purchased via social commerce.
With more people joining social networks, it is undeniable that social commerce will forever change the way businesses sell and customers buy. As technology venture capitalist William "Bing" Gordon once said:
The potential for social commerce today is "infinite". Every ecommerce site will have to adapt.
Social commerce vs. ecommerce
Ecommerce refers to the selling of products through a website or an app, while social commerce pertains to the selling of products within a social media experience. Social commerce is ecommerce and more. It involves the entire sales cycle: prospecting, value proposition, closing a deal, and the delivery of after-sales services.
Social selling is about building connections with prospects, interacting and engaging with them to understand their pain points, apart from directly offering the solutions provided by your products.
As 'The Rise of Social Salespeople' author Jim Keenan puts it, "Selling through social channels (social selling) is the closest thing to being a fly on the wall in your customers, prospects and competitors' world."
Taking this cue, you may consider ecommerce as a store and social commerce as a store, plus relationship-building. If you want to reach your prospects and customers on a deeper level, social commerce will be worth your time.
Why go for social commerce?
Social commerce, just like any other marketing strategy, requires time and monetary investment. It also requires adept communication skills and technical know-how. If done right, your digital marketing and social commerce hard work will pay off!
Social commerce offers benefits for your business such as:
Getting access to an almost unlimited pool of prospects

.

There are about

3.78 billion active social media users

today. This is nearly half of the global population. Each user is a potential customer for your business.

Boosting your search rankings on Google and other search engines

.

By

actively promoting on social networks

, you reach out to a large audience that might make a purchase right on the spot or check your website for more information. The traffic generated from your social media accounts will help boost your search rankings.

Creating a deep connection with your prospects and customers.
Gone are the days when businesses simply delivered their promotions and let customers call a 1-800 hotline for their queries and complaints. With social commerce, people expect businesses to be available 24/7 for customer support.

Satisfying your customers and transforming them into brand ambassadors.
"Word of mouth" has turned digital. But unlike hearing a recommended product from someone else, social commerce has allowed product raves and rants to spread like wildfire. Exceed expectations, and turn your customers into brand ambassadors.
Social media marketing has become an indispensable aspect of an effective digital marketing strategy framework – more so because of the rise of social commerce. It is not just because your competitors are on social commerce. It is also because your customers are on social sites. Be where they are.
Social commerce best practices for 2021
Sophisticated social media marketing tools won't be enough to rise above the competition. Bolster your current tools and techniques and explore these social commerce besy practices demonstrated by other businesses.
1. Automated responses via Messenger chatbots
Messenger, for example, allows businesses to personalize and automate chatbot responses; so your customers can be readily assisted. You may prepare a set of FAQs and the corresponding answers such as the price of a product, sizes available, and available payment options.
Cosmetics brand Avon goes beyond answering common queries. It uses a special plugin and camera filters to allow its customers to test a lipstick shade before buying it.
Choose a social network for your social commerce campaigns. Then explore the features available to businesses.
2. Convenient selling via Facebook Shops
The largest social network is leading the social commerce race. Did you know that about 18% of active social media users completed a purchase on Facebook? If you are still deciding on which platform to sell, Facebook should be a top consideration.
Facebook Shops is your online storefront on the site. Since it also owns Instagram, your posts can be shown on both platforms. Facebook Shops is also linked to Messenger, Instagram Direct, and WhatsApp, allowing you to connect with customers across messaging apps.
With Facebook Shops, you can tag your products directly on Facebook posts. Customers may simply hover over icons and buttons to see the product and other information. If they like what they see, your customers may make the purchase right there. They may also "like", "share, comment on, and save products that interest them (and might buy later). This can help increase your brand reach.
Pro tip: Create collections or curated groups of your products. You could try a "Spring Collection", "Mother's Day Specials", "Most Likely To Get Likes" – get creative! With collections, you can showcase completed looks and promote numerous related products in one go.
3. Shareable Product promotions on Instagram Shopping
Instagram Shopping allows your customers to learn about your products and either buy directly on the app or check out their cart on your ecommerce website.
To begin, you need to set up an Instagram Shop which is your customizable digital store. Then post high-quality photos with complete product information on the Product Detail Pages. These pages will also pull in any product-tagged photos on Instagram.
Pro tip: Make your Instagram feed shoppable by sharing only high-quality visuals with the right specifications:
Landscape: 1080 x 566 pixels, between 1.91:1 to 16:9 aspect ratio
Portrait: 1080 x 1350 pixels, 4:5 aspect ratio
Square: 1080 x 1080 pixels, 1:1 aspect ratio
You may also tag products from your catalog in your posts or Stories. This will let your customers know more about a product that interests them and possibly encourage them to make a purchase.
4. Brand awareness through Instagram Product Launch
Keep your customers excited about your upcoming products with Instagram's Product Launch feature. This allows you "to tag and build awareness around product(s) that will become available for purchase in the future".
Through Product Launch, there are various ways your customers can learn about your offers such as a product launch sticker on Stories, reminders on IGTV videos and Reels, and live broadcast. You may set up a countdown for your viewers.
Pro tip: Boost interest on your product launch by selling exclusively on Instagram. "If your launch is not exclusive to Instagram, there is a risk of overselling your product", the platform advises.
5. High-quality marketing content via Pinterest Shopping
According to a study by Pinterest, pinners are 75% more likely to say they are always shopping compared to people on other platforms.
Pinterest features Catalogs which may be transformed into browsable product Pins. Pins are image or video content shared on the platform – or, in the case of a Pinterest shop – an image or video of a product.
Product Pins are formatted in a way that lets your customers know that they are shoppable. These Pins contain pricing information, size and color availability, and other related details.
Pro tip: Make your Pins discoverable by optimizing your Pin copy. Create clear titles with a maximum of 100 characters and descriptions up to 500 characters. You may also add a link to the Pin. Just make sure the link is active and loads quickly.
Key takeaways
Social commerce is the present and the future of commerce. With nearly half of the global population on social media, it is undeniable that social networks are fast transforming into massive marketplaces.
Social commerce offers more than digital brochures: it opens up a two-way communication channel where businesses and customers connect and establish relations beyond a one-time transaction.
Social selling is about building connections with prospects.
It allows you to interact with them to better understand their pain points and motivations and to offer the solutions you have.

Choose the right social commerce platform to sell your products.
To get started, you may consider the biggest sites: Facebook, Instagram, and Pinterest. Remember that 18% of all social commerce sales are completed on Facebook.

Take the time to study the features of each social commerce platform.
These platforms offer businesses a lot of ways to monetize on their sites. Make sure to maximize these. You may also consider working with a digital marketing agency with the skills and technology for effective social selling.
Do you sell on social media sites? If you do, share your experience with us on Facebook, Twitter, or LinkedIn.
Subscribe Now
Choose topics you want to get regular updates on: