Digital got you dazed?
Type it below, and we'll show you what we've written about it!
7 Approachable Conversion Rate Optimization Practices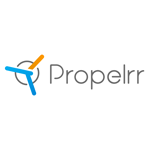 Propelrr

14 Apr 2022

6

min

read
There are, in fact, multiple ways to make conversion rate optimization a more approachable practice.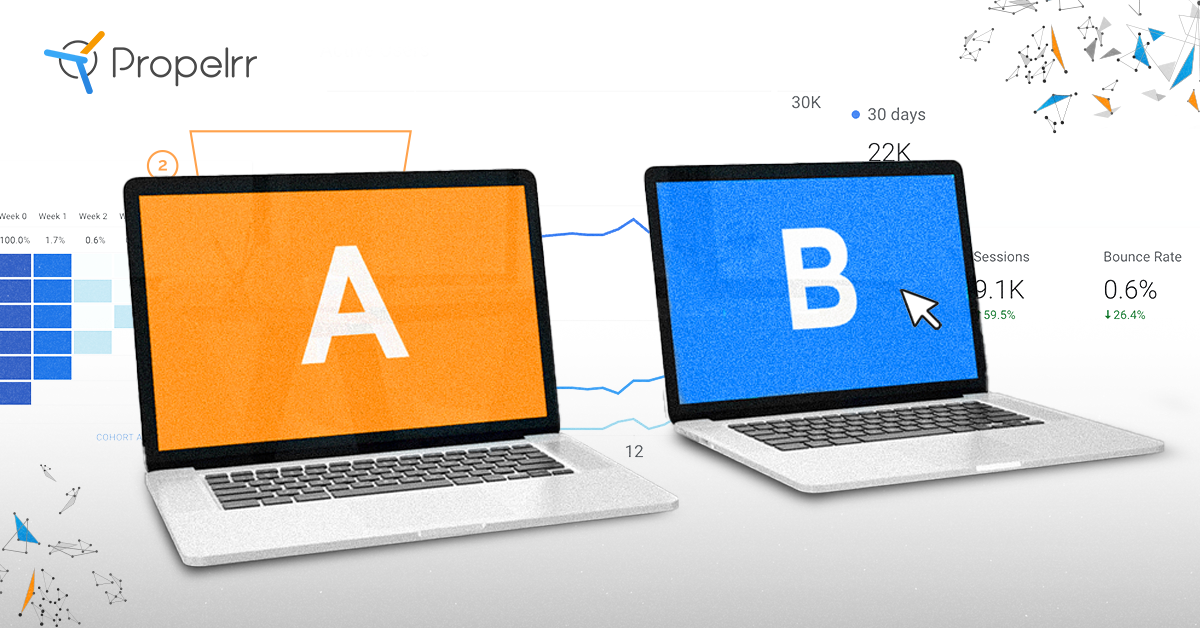 Don't be intimated – conversion rate optimization (CRO) isn't as complicated as it sounds. In fact, you may even be doing some of the smallest ways you can better practice it in online marketing.
As a burgeoning digital marketer, you might think that conversion rate optimization is too advanced for something like your brand can take on. But in truth, by following a robust digital marketing strategy framework, you'll find that you've already taken small steps towards doing CRO.
The great thing with CRO is that, often, you don't need the grandest executions to results from them. More often than not, results can be seen even by just adding conversion-focused copies, or tweaking a call-to-action button, just like what we did in this CRO case study for a project management training provider.
The key to seeing consistent results with this is just keep your momentum going with a few more beginner's tips that will act as the tenets of your executions. Then, you can expand more advanced techniques and tools.
ADDITIONAL RESOURCE: 4 Essential Conversion Rate Optimization Tools Every CO Needs
So, how about it? Let's get you started on some simple practices of CRO for your business,
Small ways to start practicing CRO
Knowing what conversion rate optimization is and how it can be beneficial for your brand, all you need are some simple but effective ways to utilize it in your digital marketing practices right away. Check out these seven small ways you can start executing CRO in your digital marketing strategy today.
1. Start A/B testing your online marketing.
A/B testing is a great practice to help jumpstart your optimization journey. This form of experimentation lets you to test and discover the right ways to improve your brand's social media advertising, email marketing, landing pages – the list of conversion rate optimization examples goes on and on.
To get started with this basic practice, you can get help from various A/B testing tools and software online. One great tool to use for CRO is Google Optimize. This easy-to-use platform by Google lets you run simple A/B tests and advanced multivariate tests for free under their basic plan.
If you want other kinds of A/B testing tools, there are a ton of other options out there for you and your business' needs. With the right tools and software at hand, you'll be able to achieve optimal results that will benefit your business beyond your wildest expectations.
2. Understand customers better through social listening.
Another way to get started with CRO is to utilize social listening. This CRO technique is, in essence, the practice of genuinely listening to what people say about your brand. It's not just about counting the number of times you get mentioned on posts or engagements online – it's about understanding how people feel about your products and services too.
Social listening is the customer-centric way of gathering data to better understand how to drive conversions for your business. It's a practice that digital marketers use more often now because it's a great way to avoid false assumptions about audience wants and needs.
Marketers use social listening to know the audience's pulse on what they truly need from businesses online. Utilize this simple tactic to create better impact among potential customers in the online landscape today.
3. Take reviews seriously.
Gathering data is a huge part of any CRO strategy, and you can diversify the ways in which you collect data by taking user reviews into serious account.
Take user reviews seriously – that is, make sure to read, collect, and analyze reviews made by your brand's customers and users on a regular basis. By executing this practice, you'll be able to gather insights into user pain points to better understand what must be fixed among your brand's marketing, products, or services.
Not only that, but you'll also be able to improve consumer loyalty by listening and responding to feedback online. By taking these reviews seriously, you'll make your users feel included in your brand's overall process, fostering consumer loyalty that will only serve to benefit your business in the long run.
Improve your business' services and build up brand loyalty when you value user reviews in your CRO journey.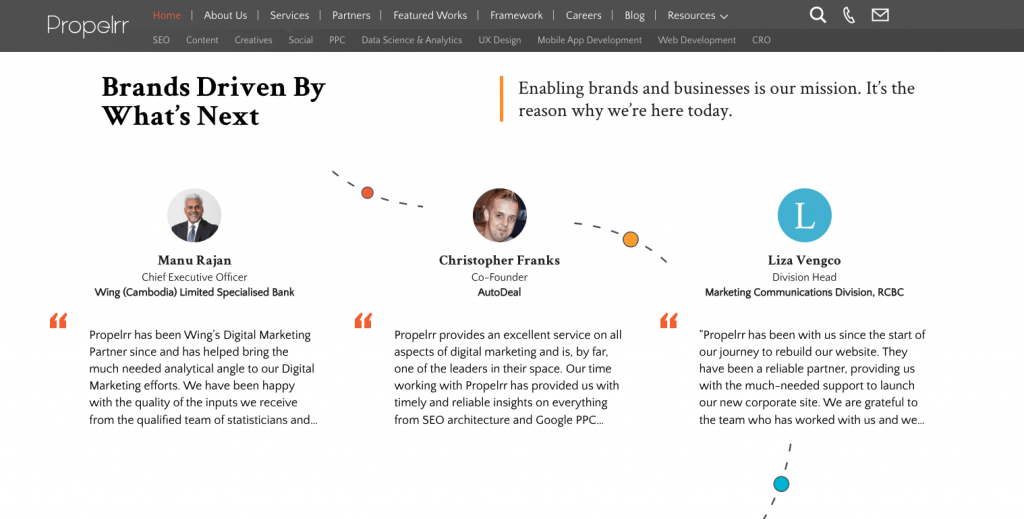 4. Link conversion touchpoints to your posts.
It's important to ensure that you link out to conversion touchpoints in your social media posts, digital content, and other forms of online marketing. Simply put, this step is your reminder to always link out to your business' landing pages to lead potential customers towards actual conversions.
Many brands make the mistake of either forgetting to link out to their conversion touchpoints, or forgetting to fix their landing pages themselves. Without a landing page, customers won't have any place to convert for your brand. Without a good landing page, customers won't be convinced to complete a conversion for your brand at all.
Always make sure to practice landing page optimization to improve upon landing pages for conversions. Make sure your channels are functional, usable, intuitive, and convincing; by doing so, you'll have a better chance at convincing onsite users to convert for your brand right away.
5. Explore social commerce.
Exploring social commerce is another great means to jumpstart your CRO because it's the fastest way to shorten your customer's journey from interest to purchase. If you give customers a means to purchase your products through their social media, then you'll easily drive conversions up on the spot for your brand.
However, fast and easy doesn't always mean best, especially when it comes to options for your CRO. It's important to remember that your choice of commerce should be centered on your customer's preferences and overall buying journey too.
Based on your previous research and data collection, do your customers prefer social commerce, third-party commerce, or ecommerce? What do their reviews say about social commerce for your online brand?
If your potential customers want personalized and convenient options for their shopping needs, then social commerce might be the best option for them – and subsequently, for your online brand as well. If not, then you might have to explore better means of commerce to drive those user conversions.
6. Fix your copies.
How else can you execute CRO practices in simple and effective ways? By fixing your copywriting on the daily.
Copywriting is an important skill that you have to practice regularly when getting started with CRO. Many expert copywriters can make mistakes in this field of digital marketing, writing copies and calls to action (CTAs) that aren't aligned with one another or with their business goals.
When you write copies and CTAs, you have to ensure that they're connected to one another so that you can guide potential customers towards a conversion for your business. When your copies and CTAs don't scaffold upon one another, you run the risk of losing that possible conversion for your online brand.
To develop your skills and fix your copies, check out these three basic copywriting formulas to craft more compelling copies:
Problem – Agitate – Solution (PAS). With this formula, you start a copy by presenting a problem, agitating users with their pains, and presenting them with a one-of-a-kind solution – your brand's products and services.
Features – Advantages – Benefit (FAB). For this formula, you create a copy by presenting audiences with your business' features, advantages, and benefits. That way, you can highlight great things about your brand and convince potential customers that you're worth their attention and conversions.
Attention – Interest – Desire – Action (AIDA). This last formula is an industry standard for copywriting and digital marketing. To begin, you attract audiences by capturing their attention and piquing their interest. Then, you play on their desires for your business and lead them towards the appropriate action for a conversion.
All in all, it's important to remember that fixing your copies is an easy and doable way to get started with your CRO journey for your business online.
7. Follow a framework for starters.
Last but not least, the simplest and most effective way to jumpstart your journey is to follow a framework that works for all your business' digital marketing needs.
By starting your journey off with a solid and scalable framework, you'll have the structure you need to identify crucial points of optimization for your brand. Then, you'll be able to optimize those points with the right strategies and tactics, helping you meet CRO goals more successfully.
Easy and effective CRO starts with a solid and scalable digital marketing framework. Meet business goals when you utilize the right digital marketing framework for your CRO today.
Key takeaways
CRO doesn't have to be complicated when you're just getting started with this digital marketing technique. By following simple and approachable steps, you'll easily optimize your digital marketing for conversions and hit business goals more successfully today.
Get started with testing. When you want to know if something works, you have to test it out first. This provides clear data and insight for you to improve upon your marketing strategies right away.
Gather data that matters to your customers. Don't just collect numbers and expect results on the spot. Collect and analyze audience data to understand how you can improve your brand for potential customer conversions.
Find a framework that really works. Whether you're a novice or a pro at CRO, a solid and scalable framework will always serve to guide your executions and ensure optimized conversions at every level of expertise.
Looking for more approachable tips to executing CRO? Contact the experts at Propelrr and subscribe to our newsletter for up-to-date digital marketing advice today.
Subscribe Now
Choose topics you want to get regular updates on: