Digital got you dazed?
Type it below, and we'll show you what we've written about it!
Social Media Management & Marketing
6 Strategies to Finding the Best Social Media in Business Marketing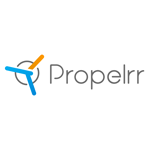 Propelrr

04 Sep 2023

12

min

read
Social media isn't just for keeping in touch with friends and family. If used correctly, you can also boost business performance through various social media platforms.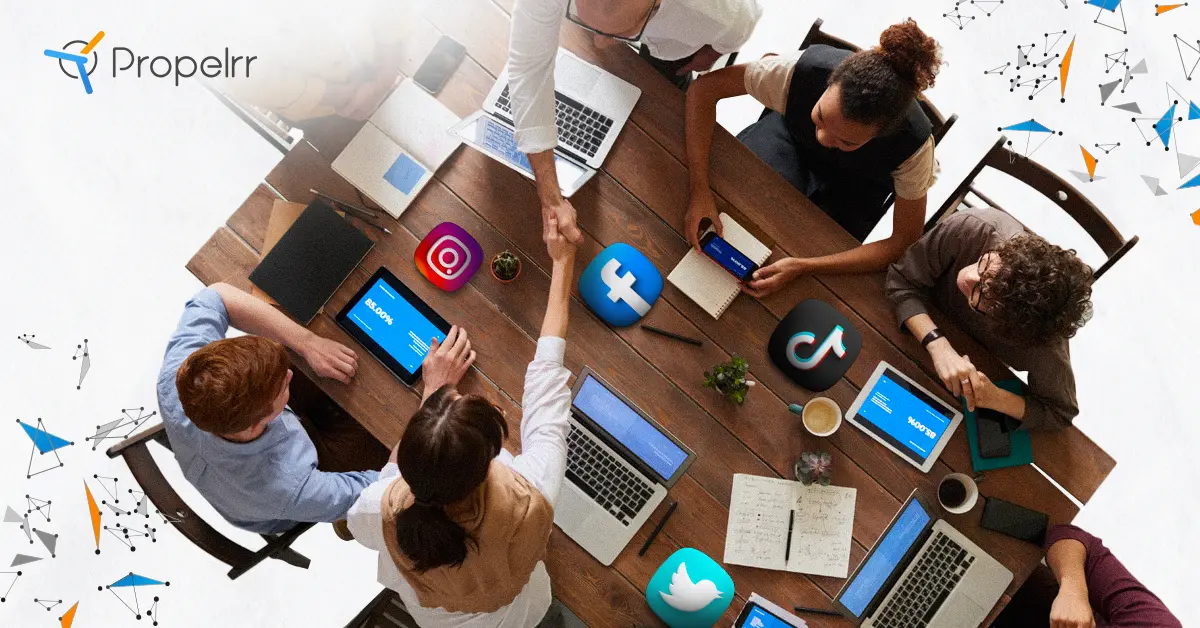 Even before the onset of the pandemic, businesses have tried exploring social media as an avenue for advertising and marketing. For example, you can see paid ads of some notable brands on Facebook, including fast food chains and banks.
The new normal has changed everything, with people relying more and more on the Internet to help them in their everyday lives. These days, you can even see advertisements from some smaller businesses make their way into your social media feed.
That's all a result of shifting to the use of social media in business marketing. Of course, different social media platforms use different algorithms to promote certain content online. That's simply a result of certain demographic groups being the predominant audience of different platforms.
Getting to know your target market, and where they spend their time online, is key to your business' success. Ideally, you'd want to optimize the use of your resources, and finding the right social media platform to invest in should be a part of your strategy. Keep reading to learn more about Propelrr's social media management and marketing tips and tricks.
Social media in business marketing
First things first: you have to know the numbers related to social media marketing.
As recently as March 2023, it is estimated that 4.89 billion people use social media. That's more than half the entire global population! On average, each user bounces between seven different social networks per month, and they spend an average of 151 minutes online daily.
Additionally, total spending on social media advertising is projected to reach $268 billion in 2023 alone. It has overtaken paid search advertising as the favored channel, with more and more marketers favoring social media. In fact, marketers favor Facebook (93%) and Instagram (78%) over other social networks.TikTok, however, is quickly emerging as a solid competitor for the two giants, especially when it comes to catering to younger audiences.
Sure, that all sounds really good. But it's not really the selling point yet, is it? What you're looking for is how well social media marketing actually brings revenue to your business.
eMarketer projects that ecommerce sales in the US will hit $53 billion in 2023, and will even double by 2025. This rapid growth is attributed to a quick rise in both the number of ecommerce buyers on social media, and the average spend per user.
Currently, Facebook (65.7%) and Instagram (43%) are leading the pack with the number of ecommerce buyers on their platforms. And TikTok? Its numbers jumped rapidly from 3.5% in 2020 to 33.3% in 2023.
Without a doubt, these three are your best bet in making a mark with your business. But how do you even begin to choose?
Finding the best social media platform for your business
The statistics are there, and they don't lie. Social media is the present (and future) arena of marketing strategies. You have to take the initiative in establishing an online presence.
Fortunately, you can choose between Facebook, Instagram, or TikTok as your primary platform. The question is, how profitable can these platforms be?
Here are six strategies to help you pick the most profitable social media platform for your business.
1. Define your target audience and create marketing personas.
You can't really go wrong with having this as your first step in identifying the next step forward. It's as simple as determining what their age groups are, gender, interests, location – basically anything that helps you better understand where your money is coming from.
If you haven't already, consider installing Google Analytics to your website to help you reach your audience better. This way, you can just log in and see key demographic points at a snap of a finger.
Once you do that, it's time to establish a clear identity that represents your customers. Otherwise known as a marketing persona, this identity will help you better connect and empathize with your crowd. It gives you a better idea of how best to reach out to them and encourage them to stick with your business.
It's also recommended to create 3-5 personas that can establish connections with "majority of your customers, yet are small enough to still carry the value of specificity." In other words, you can narrow down your target audience into smaller groups to better understand how to market your business.
2. Define your tone and social media presence.
Of course, you can't stop at understanding your customers. You have to present yourself to them, as well.
If you've already established your business' branding, good! Just tweak it a little to fit your revitalized strategy. If you haven't… Well, you better get to the drawing board. Here are some tips to help you create your brand voice:
Align your voice with your Mission-Vision statement. It speaks volumes (pun intended) when you relate your tone to why you exist in the first place. Keeping true to your core values serves two purposes: it helps establish stronger ties with your community, and it blocks out external distractions.
Listen to your target audience. What type of content resonates with them? Why did certain posts do better than others? Answer these questions and you're well on your way to having a defined brand voice.
Describe your personality. It's easier to connect with a brand who knows how to deal with its audience. Will you be friendly and conversational or firmly professional?
For example, Apple tends to show that it is state-of-the-art and innovative in the tech industry. Red Bull's marketing strategy revolves around thrilling, adrenaline-pumped activities fueled by the energy drink. Think of how you can present yourself given the industry you're in and how you can connect with your audience.
The keyword: Connect. You are, after all, on social media. Interacting with your audience is key to your success. That's not just limited to your product catalog or your social media posts, either. More often than not, you're going to have to respond to your customers' inquiries via direct messages (DMs) or on your posts. Consider this type of interaction before you establish a brand voice (or tweak it).
3. Identify the good fit social networks where your audience hangs out.
Explore websites that help you see how well a certain industry is doing on different platforms. For example, you can go to Buzzsumo to search for keywords related to your niche. You can see a breakdown of how many instances each term has been viewed online. However, you can find that Buzzsumo's search is only limited to a few platforms like Facebook, LinkedIn, Pinterest, and Reddit. You can use other similar search engines to help you move along.
Alternatively, you can find which website helps you build a strong community. Sure, Facebook might be the biggest driver of shares and interactions, but does it help drive conversions? In that sense, Facebook marketing might be more costly than the other options available to you. It may be in your best interest to find a platform that builds user-generated content easily.
4. Find the overlapping networks between your target audience and social network demographics.
Of course, it might be easier to just see which sites your target audience frequents. G2 breaks down key demographics of social networks here. Just take note of the following highlights:
1.93 billion users log into Facebook daily. Its biggest demographic are males aged 25-34.
Instagram has 1.5 billion active users monthly. 64% of its user base is under 34 years old, while the gender split (between male and female) is almost 50/50.
Only 6.1% of all Internet users use Twitter. 38.5% of them are between the ages 25-34, and are mostly male.
TikTok is more popular among Gen Z users than Instagram. 39% of Gen Z consumers admit that the site plays a large role in their purchasing decisions. 56.1% of TikTok's users are female.
Regardless of which social media platform you want to use, you have to find ways to maximize your reach and drive traffic to your business. If you want to appeal to younger audiences, TikTok is probably the way to go. Business-minded individuals might opt to use LinkedIn, instead. The statistics may change year on year, but you can at least prepare yourself if you stay updated with the latest social media trends.
5. Run a quick check on your competitors.
It is entirely possible that your competition is doing much, much better than you. Rather than throwing in the towel, why not just observe them? Maybe they've gotten the hang of the social media algorithms and you could learn a thing or two.
Quintly and Ahrefs content explorer are among the most popular tools to give you an overall picture of how you are doing vis-a-vis your competitors and the larger industry in general. Of course, you can also use Google Analytics to help make the comparison easier.
6. Keep active in your channels.
One common theme around this article is how to establish a connection with your audience. The best way to do that is to keep your audience updated with your business. It doesn't have to be daily or hourly posts, either.
You can explore other pieces of content, like Facebook or Instagram stories. Instagram Reels can also be useful for marketing your product, provided you employ the best practices to encourage reach..
Encourage your audience to send you DMs so you can instantly reply to their queries. You and your staff don't have to be personally online 24/7, either. You can use artificial intelligence (AI) and machine learning algorithms to give your customers personalized content.
Your activity helps build trust and loyalty and, in turn, meaningful interactions with your customers. They might even be more open to the idea of leaving reviews for your products, and help influence their peers to try you out!
Hopefully, you have a better idea of which social media platforms you want to establish your presence on. The next step is to see whether that choice is helping you gain ground.
Most popular social media platforms used by businesses
Of course, you wouldn't want to miss out on which platforms are commonly used for business marketing. These social media platforms are among the most popular and profitable ones out there. This narrows down your search and makes planning your marketing strategy that much easier.
Traditional platforms
Platforms gaining traction
Focus on what works for you
The better approach would be to observe how they're connecting with their audience, and how they're keeping their brand identity consistent. Your users can easily see if you're straight-up copying another business' marketing strategy, and might shy away from your pages.
Again, it's all about creating meaningful content that resonates with your audience. That's how you get organic views and interactions from loyal customers.
Key takeaways
Fair warning: social media can be tricky. You should be aware that you have to use it responsibly, and keep your posts in good taste. Otherwise, your business will fail before you even start.
That said, here are three key takeaways to choosing the best social media platforms for you:
Understand your audience. You can look at user demographics and then build marketing personas for each of your target demographic. This helps you understand how to better promote your product to them.
Identify the social media platform that your demographic uses the most. This gets you closer to your target demographic, since they'll be more likely to see your advertisements on their preferred social media platforms.
Focus on your own path. Don't simply copy from your competitors. Build your brand identity and voice, and stick to it. You'll resonate better with your audience.
If you have any other questions, send us a message via our Facebook, X, or LinkedIn accounts.
Want to get insider tips on how to diversify your marketing strategies? Subscribe to our newsletter and we'll deliver it straight to your inbox.
Subscribe Now
Choose topics you want to get regular updates on: