Digital got you dazed?
Type it below, and we'll show you what we've written about it!
Social Media Management & Marketing
Instagram Reels Best Practices to Grow Your Audience Reach
Monica Divino

30 Mar 2022

7

min

read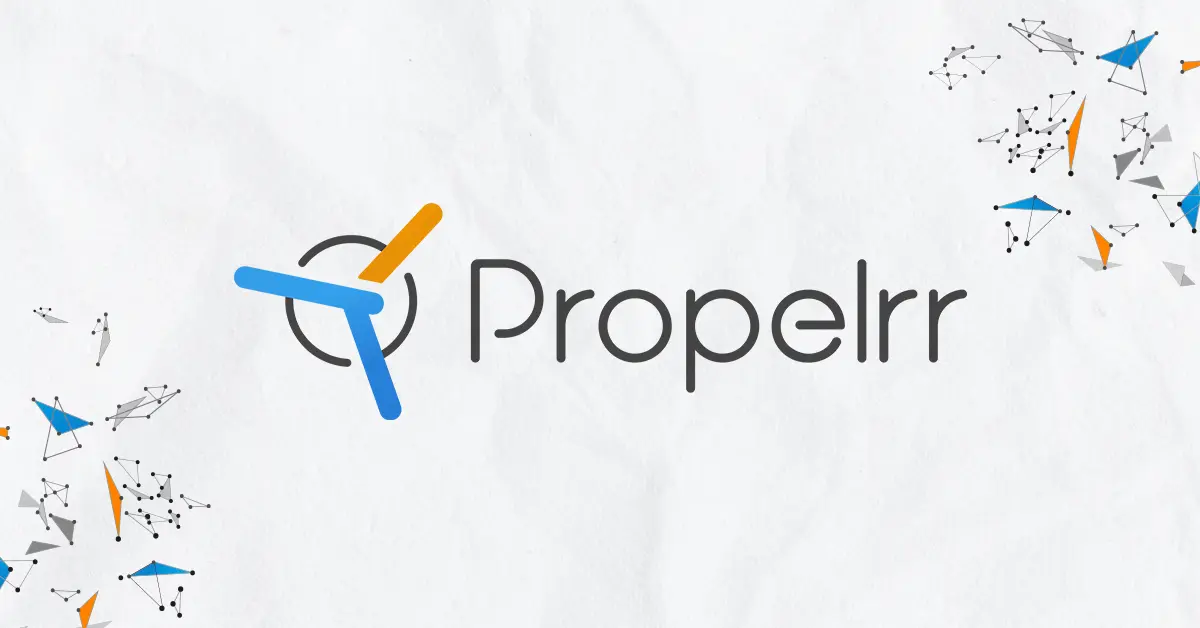 Curious about maximizing Instagram Reels for business? Here are some of the Instargram Reels best practices that brands have been employing to amplify their reach on the platform.
Any social media management company knows that, in today's social media landscape, Instagram is one of the most popular platforms out there. So much, that it has become the go-to app for brands and content creators to build their user engagement and reach their target audience. 
On top of that, Instagram's also reports one of the most optimistic figures for brand discovery. In a user survey conducted by the platform's publishers, they found that 83% percent of Instagram users use the app to discover producst and/or services. Add to that, 50% of those respondents also reported becoming more interested in a brand after they came across an ad on the platform.
Makes it no surprise that brands like Dunkin' and Dr. Martens have made the investment in creating Reels on home-made coffee and how to break in a new pair of "Docs", doesn't it?   
So what's the big deal about Reels?
Launched on August 5, 2020, Instagram Reels  was rolled out as a new feature to the platform to give users the ability to record, edit, and publish 30- to 60-second videos.
And, much like how you create videos on TikTok, creators can add text, music, and stickers to their videos, with the addition of Instagram-exclusive special effects. 
RELATED READ: 7 Pros and Cons of Doing TikTok Marketing You Need to Know
Today, the app has over 1.393 billion users ranking 4th in Data Reportal's most active social media platforms in the world. And although it may be a bit difficult to wrap your head around how to use Instagram Reels for business, those figures might just be enough to motivate you to learn about it, now.
Because with that kind of reach, it just makes sense why you can and should leverage this new feature and its algorithm for attracting and engaging new audiences.
Audiences they may be now, but nurture them well enough and you can turn them into followers, and then, loyal customers for your brand. So it's brush up on your editing skills and get those creative juices flowing because it takes a village to create the kind of Reels that reel in audiences.
See what we did there?
Instagram Reels vs Stories: What's the difference?
At first glance, Instagram Reels and Stories may appear very similar, but there are a few key differences between the two.
For one, Instagram Reels only accommodates videos, and you can publish up to 60 seconds long. You can also edit in audio clips that catalog your videos on a landing page. Reels even has its own dedicated tab on your profile, and stay permanently on your feed whereas Stories are ephemeral content.
Instagram Stories, in contrast, allows you to publish much more diverse content. On Stories, you can post still images, videos, and text posts (via Create Mode). The maximum duration may be shorter – only 15 seconds per story – but you can post as much as you want in 24 hours. After 24 hours have passed, your content disappears unless you pin it in your highlights.
The dilemma? Whatever you post in your Story would eventually disappear unless placed in your highlights section on your profile. Similar to Reels, you have access to all available music catalogs although for Stories, your music/audio tends to get cut down to 15 seconds. Music on Reels plays continuously  since it's considered as a single video.
What about Instagram Reels and IGTV?
Reels have a maximum length of 60 seconds and a built-in editing feature. Since it has its own tab in the Instagram app, there's a possibility that aside from your followers, non-followers may stumble upon your content while browsing. Just like static posts, Reels show up in users' feeds and can be reshared to anyone's Stories (as long as you've adjusted the setting). 
IGTV (now known as Instagram Video) on the other hand has a maximum length of 60 minutes that is much better for long-form content. Though it may not have built-in editing features, it's actually an independent app where you can organize your IGTV videos into a series on your profile, which is very useful if you publish long videos frequently.
Fun fact: Even if there are a handful of differences with Instagram Reels, Stories, and IGTV, they all actually have the same recommended dimensions – 1080 x 1920p (which is the smartphone staple). 
How can your business benefit from Reels?
Other than asking the question of 'how to use Reels on Instagram for business' the next question to pop in your head would be its benefits. The answer, to which, is quite simple: Instagram Reels gives you the opportunity to be seen in a different light. 
You can be creative and experiment; test your theories. Nowadays, audiences are drawn to brands that actually listen to them. Using Instagram Reels is a quick and convenient way for you to engage with your audience and deliver your intended message. 
As you create relevant content with Reels, you're boosting your visibility, sharability, and discoverability – all very good factors to increase awareness about your brand and drive user engagements. 
A word of caution, though: Remember that everything does take time. Growing your business' reach entails a lot of hard work but the benefits you reap not only fall with expanding your market but it also allows you to have greater brand recognition. Expanding your business means expanding possibilities. 
With that said, you're probably wondering about how to use Reels to your advantage; well, we've gathered a few Instagram Reel best practices you need to know in order to successfully grow your reach. 
Best practices for Reels that reel in audiences
Many content creators and brands have embraced the growing popularity of Reels since its launch. We are, after all, a sucker for bite-sized, engaging content that was created to inform and entertain. 
Trust us when we say that well-crafted Instagram Reels will go a long way, especially if you follow the best practices we've outlined below.
1. Study the layout so added visual elements aren't obstructed
Owning a smartphone means having a good camera on you all the time. Shooting high quality Instagram Reels boils down to your preparation and setup. It's about determining the best angle to highlight what you have to offer. 
Penny Pairs, for example, is a small business that sells affordable well-made jewelry that's hypoallergenic and doesn't tarnish easily. In the Reel below, you get a closer look at the kind of quality of some of their best pieces.
 

 

View this post on Instagram

 
2. Tell a story or share your knowledge
Every business has a story; it's what drives them to do what they currently do. Consumers today not only want proof of the kind of service they can get, but also a guarantee that you can and will deliver. 
Take UPS, for example, it's been in the postal service industry for quite some time and in this Reel, they're faced with a task that seems impossible.
 

 

View this post on Instagram

 
3. Consider the auditory experience
Everyone loves good music and audio so it's only natural to fuse sound into your Instagram Reels. Whether it be original or from a music catalog, finding and using the perfect accompaniment to your video could take the viewing experience to a whole other level. 
This Reel from Uniqlo is a clever way of showcasing its cashmere sweater color options and playing around its "quality" with its choice of music, giving you the feeling of softness and warmth. 
 

 

View this post on Instagram

 
4. Find your niche and create content around it
Put your shoes into that of your target market; what do you think would appeal to them? 
Once you've figured that out and married it with your branding and vision, create your content around it. The result is something that your audience will find incredibly relatable and would leave them with a need – a need that they'll only fulfill with you.
Detail Cosmetics, for example, created a Reel for their ideal audience, your girl on the go who manages to look very put together.
 

 

View this post on Instagram

 
5. Optimize for accessibility
Accessibility is about ensuring that no one gets left behind. These days, inclusion is of the utmost importance. You'll never know what kind of impact you can create when you take the extra mile for people, and in this case, your audience is as diverse as it can get. This 7-Eleven Reel highlights its people of color  customers and at the same time uses audio to its advantage. 
 

 

View this post on Instagram

 
6. Have a CTA
Including a call-to-action in your post (may it be in your videos or captions) makes it clear to your viewers and potential customers what action to take next. It has the ability to stir them towards the direction you want them to take – towards you. 
This Instagram Reel from Penshoppe for example shows you a few outfit ideas from their clothing selection. In their caption, they point you to where you can shop for these items online.
 

 

View this post on Instagram

 
7. Monitor the competition
Check what your competitors are doing. Whatever you find that catches your eye may help your business too. You can find a way to give it a fresh take if you ever plan on incorporating it into your future Instagram Reel plans.
In this Reel and in celebration of their tenth anniversary, Lamana PH partnered with ten local artists to reinterpret the iconic Ishinomaki Lab stool. The collaboration, which was done to express their creativity and shared values, aimed at making art and high-end furniture accessible and using it as a vehicle to give back to the communities that fuel the art and furniture industry.
 

 

View this post on Instagram

 
Key takeaways
There's still a lot to learn about Instagram Reels but this is definitely a good place to start. Remember that as social media marketers, you have the ability to inflict change the way you see fit for whatever brand you're handling. Choosing to utilize the rising popularity of Instagram Reels is one way to do just that. 
Don't hesitate to experiment. You'll never know unless you try. Any idea no matter how outrageous it can get can be a pathway for your Instagram Reel to stand out from the rest.
Understand your audience. There's a big difference between just knowing who your audience is and understanding who they are. When you fully get how they work, you'll have a better idea of what they want to see from you.
Bank on your branding. It was previously mentioned that every business has a story to tell; that including your brand values are evident in the way you communicate your message through visuals, tone, and behavior.  
With all these in mind, gaining a positive perception and response from your audience is bound to follow. So take this as an opportunity to get your hands working on your next Instagram Reel.
What do you think about using Instagram Reels for business? Let's have a chat and we'll see what we can do for you. Connect with us through our Facebook, X, or LinkedIn accounts and subscribe to our newsletter to stay up to date with our latest releases.
Subscribe Now
Choose topics you want to get regular updates on: