Digital got you dazed?
Type it below, and we'll show you what we've written about it!
Social Media Management & Marketing
How You Can Boost Audience Engagements With Twitter Spaces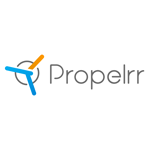 Propelrr

18 May 2022

7

min

read
Looking to make space for your brand on Twitter Spaces? This guide is for you.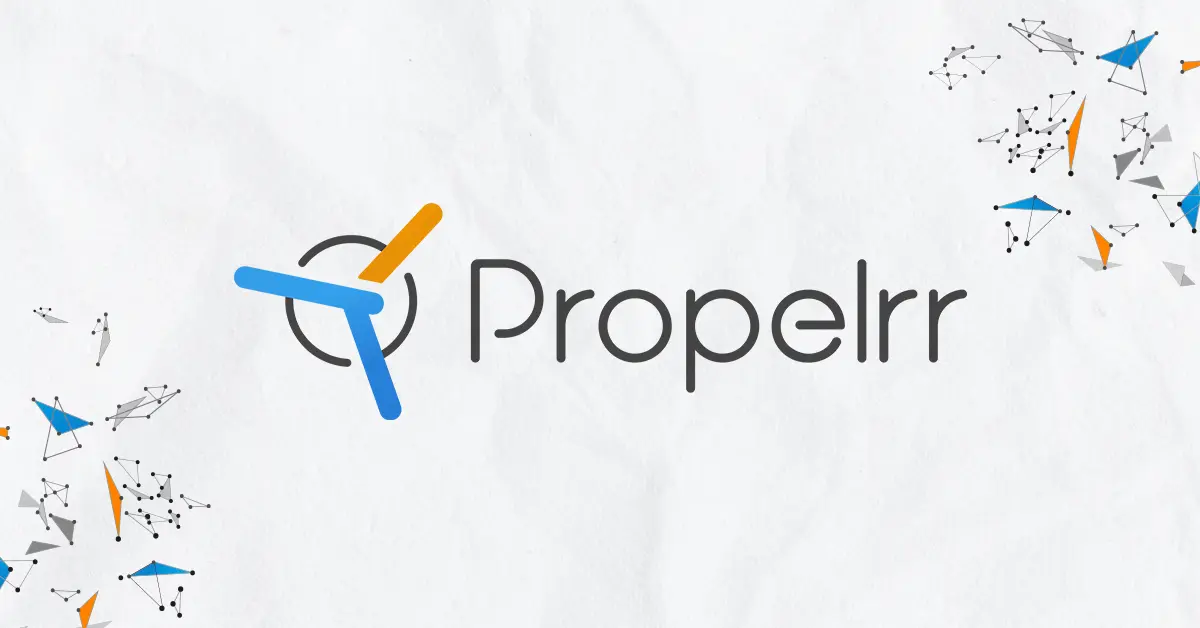 Twitter Spaces is the latest and greatest way to meaningfully engage with online audiences today. This X marketing tool lets businesses host live audio-only conversations on the app, effectively connecting brands and influencers to audiences using the power of the human voice.
This latest feature by the social media giant is reminiscent of the voice-only online networking app, Clubhouse. This app was the cool kid on the block for live audio conversations in 2021, with Clubhouse clubs creating unique places for interaction online.
But it's 2022 now, and as a social media management professional it's your duty to keep up with the newest and best ways to connect with customers online. Learn to spark public dialogue about your brand, industry, and issues concerning your audiences with the help of this comprehensive guide on Twitter Spaces.
What is Twitter Spaces?
Twitter Spaces is an on-platform feature that allows users to host live audio-only conversations on X at any point in time. Users or, in this case, brands can choose the topic, the hosts, and format of the overall discussion – fostering a unique and effective digital experience.
Contending with "cool kid" Clubhouse
As mentioned earlier, Spaces is reminiscent of the voice-only online networking app, Clubhouse. However, Twitter Spaces eclipsed the Clubhouse app over time, due to better functionality and faster rollout for their Android-user market.
The Clubhouse app was slow with their rollout of an Android-friendly interface in 2021. Meanwhile, X already existed as a functional app for both iOS and Android users.

As a result, Spaces became the new cool kid on the block, letting X users listen in on conversations through this feature that was available on iOS and Android too.
Though this feature is still in its testing phase, X has been publicly inviting users to give their feedback on its functionality through the @TwitterSpaces account. With Spaces, X has created a more competitive tool to trump the Clubhouse app in 2022.
Following the apparent rise in audio-first content, the social media giant now lets brands integrate social media management with real-life conversations through this latest and greatest feature today.
Why businesses should host Twitter Spaces?
Twitter Spaces is the perfect place for businesses to facilitate real-life engagements and customer experiences using the power of the human voice. Here are some of the tool's rock solid benefits for X for marketing professionals:
Create a unique product or service launch. @UniversalPics hosted a Space to celebrate the theatrical relaunching of "Scott Pilgrim vs. The World." This connected fans with the movie's director and cast, creating unforgettable experiences for Universal Pictures' X audience.
Get direct access to customer feedback. Host the world's biggest focus group discussions with this app feature. @Xbox, for example, gained feedback from their followers who recommended hilariously effective brand bracket activations for their Series X console.
Extend cultural moments. By continuing events onto Spaces, you extend the impact of a cultural moment for your brand. The "#SuccessAnywhere After Party" by @salesforce allowed the brand to interact with their audiences more deeply, to amplify talk points, and to share content that didn't fit into the main #SuccessAnywhere event.
Have fun. With this latest feature, you can show off your brand's true personality by hosting fun, interactive Spaces for audience members. Its unparalleled accessibility lets you create joy and foster brand loyalty among customers in new ways today.
By learning how to host this online place for your brand, you'll have the unique opportunity to foster a fun and safe environment for connecting with audiences on a deeper level this year.
Ready to meet Twitter Spaces for real? Keep reading to discover more.
How to start a Space
As long as you have an existing and public X account, it's easy for an individual or business to start a Space on iOS or Android. Here are a few steps to follow to start your live audio conversations online today.
Tap the Spaces icon. Long-press the Compose button on your Home timeline. Then, select the icon that looks like a cluster of dots in the shape of a diamond to create your first ever Twitter Space.
Name your Space. As you utilize this feature, you'll see the option to name your event. Set the vibe and mood by choosing a name that speaks to your topic of conversation for the event.
Promote the event. Let your audiences know about your event by tapping on the Share icon and Tweeting out the link to the live Space once it starts. You can also pin your Tweet announcement to your brand's profile for even more visibility.
Start your live conversations. Your device's microphone will be off by default, so make sure to tap Start on your Space once you're ready to begin speaking. Let listeners join in on the conversation by adjusting Speaker permissions and adding them as Speakers for the event.
End the event. As the host, you can end your event by tapping the Leave button on the top right of your screen. This will end the event for everyone in the Space. Your event may also be ended automatically if it is found to violate any of X's rules.
In five simple steps, you'll be able to host fun chats with real-life audiences, potential customers, and interested users on behalf of your online business.
Features to keep in mind
Beyond hosting a digital place for better audience engagement, Twitter Spaces offers a myriad of features that can help to boost your social media management work. Check out this short list of features to keep in mind:
Controlling Speaker permissions. As the host, you have the power to modify Speaker permissions for your digital event. This ensures that you have control over who talks during the live conversations – which is crucial when you're hosting big, public, and exciting Spaces for your brand.
Assigning a Co-host. If you need help with hosting your event, assign a co-host by tapping on a user's profile picture to add them as your co-host. You can also directly message a user who isn't in the Space to assign them as a co-host. X allows up to two co-hosts and up to 11 Speakers at once.
Scheduling a Space. As the host, you can schedule your live audio conversation up to 14 days ahead of time, and activate in-app notifications to remind audiences of your event.
Recording a Space. Once the event is live, you can toggle the Record Space button to record your live audio conversations. When you're done, you can choose the recording's start point to cut out any dead air at the start of your clip.
Making the conversation accessible. Users who listen in on a Space can tap the Show Captions button to see automated live captions, which is incredibly helpful for users that are hard of hearing.
As long as you know what you want to talk about, this feature is a fantastic way to connect with real people and foster real relationships that can last a lifetime for your brand's benefit in the long run.
General best practices for hosting a Twitter Space
Excited to use this new social media feature for your digital marketing? Make sure you know the best ways to utilize this tool for your business' benefit first.
Here's a quick list of general best practices for professionals to use when hosting a Space for your brand from enterprise podcasting company PumaPodcast's audience engagement lead Ela Robles:
1. A tip for moderators: It's not about you. People enjoy Twitter Spaces because of the ability to react and engage with speakers in real time, so invite your listeners and fellow speakers to share their insights as much as they can. One trick so that you don't get caught up in the discussion and forget to involve the audience: Have an outline and insert time for audience reaction every 15 minutes.
2. Avoid jargon. If you're talking too scientifically or technically, it can be hard to connect w/ your listeners—who, most likely, are attending the Twitter Space because they would like the topic laymanized or made easy to digest. Speak conversationally and don't be afraid to drop in social media references or trending slang.
3. Prepare a green room for your guests. Not all guest speakers are going to be familiar with the format, but that doesn't mean that you need to skip over a great speaker in favor of someone less qualified but more X-savvy. Send your invited guests a Google Meet or Zoom invite 15 minutes before your Twitter Space to walk them through how to join, and share reminders to help keep the conversation going.
4. Screen speaker requests. This is very important—we've heard of "Zoom-bombings" but Twitter Spaces are even easier to be hijacked. To avoid letting people with bad intentions take over your Space, check the X profiles of everyone who sends a speaker request. Look for red flags: spam, nothing on their profile, newly created accounts, usernames w/ lots of numbers at the end, and if their most recent tweets are using offensive language or show aggressive behavior. There's no harm in not letting someone speak if their account doesn't tell you that it's safe.
5. Be prepared for the app to be glitchy. There are still a lot of kinks for the app to work out, so don't panic if there are audio problems for yourself or the other speakers, or if you get kicked out of the space. Just always have a second co-host to keep the Space going while you try to get back."
Key takeaways
This latest X for marketing feature heralds the newest wave of digital marketing trends for 2022 and beyond. Before you go off and explore this latest tool for your social media management needs, make sure to keep these top tips in mind:
Meaningful engagements are the name of the game. By hosting Twitter Spaces for your customers you're able to engage in meaningful conversations, thus creating lasting loyalty between you and your audiences online.
Curate strategic Spaces. Remember that this tool helps you shape and curate conversations around your brand. Use this feature to your advantage by ensuring your Space aligns with your overall marketing goals.
Don't knock it until you try it. Don't be afraid to venture into the unknown with this latest Twitter for marketing tool. For all you know, this easy-to-use feature will return great gains and drive engagement in exciting ways for your brand this year.
Are you beginning to explore voice-only platforms and tools for your audience engagemnt efforts? What are they and how are they faring so far? We'd love to share insights with you over on Facebook, X, or LinkedIn.
For more helpful tips on strategizing for new channels or tools on social media, make sure to subscribe to the Propelrr newsletter to have them delivered straight to your inbox.
Subscribe Now
Choose topics you want to get regular updates on: