Digital got you dazed?
Type it below, and we'll show you what we've written about it!
Social Media Management & Marketing
8 Genius Examples of TikTok Marketing for Better Digital Presence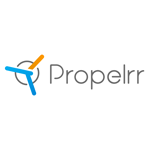 Propelrr

12 Jul 2021

8

min

read
TikTok marketing paved the way for social media marketing professionals to effectively reach audiences in a new, fun, and engaging way. Today, an online shop based in Manila doesn't just have the option of marketing on Facebook, but they can also market on other touchpoints that are relevant to their customers.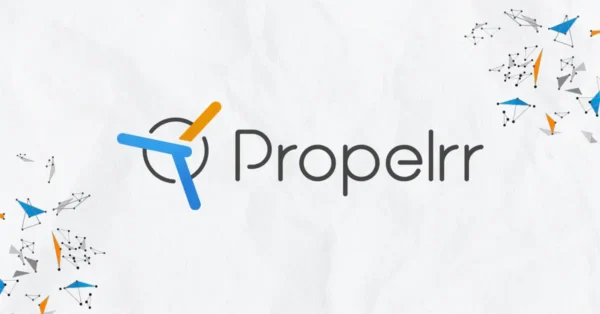 Currently, there are 3.78 billion social media users worldwide. That's equivalent to around 48% of the global population; people who make up your potential social media audience. No wonder 73% of marketers believe that social media marketing has been "somewhat effective" or "very effective" for their business. Because with that amount of audiences, it would be nearly impossible to not meet your ideal audience and customers.
However, those figures also led to an influx of brands into social networks – saturating platforms and dividing your audiences' attention. For example, over 200 million businesses use Facebook's apps and free tools to reach target audiences. They may not all be your direct or indirect competitors, but they are contenders for your audiences' attention. This makes it difficult for other players to join in, let alone outdo the rest.
The good news for digital marketing companies is that there are always new and less-saturated avenues where you can reach your customers. The most recent would be TikTok, which has risen to popularity among new markets in a short span of time. So, why not explore TikTok marketing for your business?
What is it and why you should venture into TikTok Marketing
TikTok, which launched in 2018, is now one of the fastest growing social networks. Its users are able to create, share and engage with videos that range from 15 seconds to 3 minutes in length. To date, TikTok has 1.1 billion active monthly users worldwide; and arguably the most engaged, at that.
What is interesting about TikTok is that despite its massive user base, the marketing competition among brands is still in its infancy. Sure, many brands have started advertising on TikTok, but it is still far from the dizzying competition on Facebook, Instagram or YouTube.
On top of the lessened competition, TikTok marketing has also provided solid benefits. Be they big or small, brands that took advantage of marketing on TikTok have since been reaping rewards for their efforts in terms of brand awareness and other metrics.
Below, you'll find some of the best examples of brands nailing TikTok marketing, and what you can learn from them.
Brands nailing their TikTok marketing
1. NBA (@nba)
It's game time and the hoop is on fire! The National Basketball Association (NBA) is now playing on TikTok's home court and has amassed 12.8 million followers, with more subscribing for high-quality basketball-related content.
The NBA captures its audience by sharing snippets of plays and game highlights. It also engages its Tiktok folllowers and encourages user-generated content by featuring them on their feed. Through the Fancam campaign, fans are allowed to share video clips of their reactions during a game on their account.
Whether they're at home watching or in the arena, they can film themselves, and share this with the NBA for the chance to get featured on their page. This is especially popular during the ongoing NBA Finals season, generating hundreds, to even thousands of views and likes.
Take a look at this epic video clip from a game recorded by a fan. The setting was that their team was behind by one point, with only 9 milliseconds left in the game; ball in their possession. Talk about clutch, right?
Don't worry, this story ends happily, because despite those odds, they won the game by an amazing alley-oop shot.
What you can learn from NBA
Letting your audience participate and interact in your TikTok account gives them a feeling that they are welcome in your brand. If done right, this won't just lead into user-generated content you can repost, but even blossom into brand loyalty and turn your followers into brand ambassadors.
2. Nike (@nike)
Nike's social media marketing targets people who are into sports or any outdoor physical activities. It aspires every sport-loving person, athlete or not, to wear its iconic "swoosh" logo.
As its slogan goes, Nike is letting its TikTok followers to "Just do it!". It entices its 1.6 million followers to create and share videos featuring the progress of their sport activities while wearing Nike products. One of the most-viewed videos is that of actress/rapper @skykatz showing off her dribbling skills. The video currently has 10 million views.
Nike's TikTok account has so far earned 4.6 million likes and a million views.
What you can learn from Nike:
Encourage your followers to document their experiences with your brand, products or services. This will boost video engagement among your audience and constantly stir their interest.
3. Netflix (@netflix)
The streaming service, Netflix, has earned immense popularity during the pandemic. With cities on lockdown and strict social distancing protocols in place, people are forced to stay indoors and get accessible entertainment. Thanks to Netflix, it keeps the boredom at bay!
Netflix is a subscription-based streaming service that allows subscribers to watch TV shows and movies on demand. On its TikTok account, it showcases its top titles based on the location of the TikTok follower/user. The video content typically features funny clips or memorable scenes from the shows. A video clip from the show Lucifer where Lucifer Morningstar pesters his office colleague Daniel Espinoza has so far earned 180,000 views, 23,000 likes and 300+ comments.
Netflix is presently doing well on TikTok with 14.7 million followers and 230.2 million likes.
What you can learn from Netflix:
Showcase the best features of your products or services on your TikTok account. This will promote awareness of what you are offering and at the same, entertain your audience
4. Fenty Beauty (@fentybeauty)
Fenty Beauty is a cosmetic brand launched in 2017. The brand founder and CEO is the famous singer Robyn Rhiana Fenty or also known as Rhianna. Its most popular products include foundations, face primer, and gloss bombs. Fenty Beauty is filling the void in the industry for products that cater to all skin types and tones.
This cosmetic brand encourages its customers to create and share TikTok videos while using its products such as makeup tutorials. It then chooses some to be featured on its official account. Stephanie Valentine (@glamzilla) posted a clip with her using Fenty's Bright Fix concealer, with smashing reviews. The video has been viewed more than 27,000 times.
Fenty's TikTok account presently has 865,000 followers and 11.1 million likes.
What you can learn from Fenty Beauty
Encourage your customers to be brand promoters or ambassadors. Let them post TikTok videos featuring your brand or products, and offer incentives. You may feature some on your account or run a contest with exciting prizes.
With your customers advertising your products, you save on costs and boost brand loyalty.
5. BTS (@bts_official_bighit)
Annyeonghaseyo! The Korean craze is undeniably a big hit internationally not only with their drama shows but also with their music. BTS, short for "Bangtan Sonyeondan", has become a household name across the globe. The all-male singing group was launched in 2013 and the rest is history, so to speak.
BTS' account is one of the most popular on TikTok. Currently, it has 37.3 million followers, 623.9 million likes and about 100 million views on its video clips. The boy group posts short videos of funny skits, dance clips and snippets of their performances. A hilarious video of Jimin dancing to the BTS hit song Boys with Luv presently has 105.5 million views.
What you can learn from BTS
If you are handling the social media marketing campaigns for a group or a band, you can always use TikTok videos to promote your clients. You can encourage them to make challenges or crazes of their own on TikTok. It is one way on how to engage with their fans or followers.
6. UFC (@ufc)
It's time! Combat sports fans surely recognize this iconic line from the Ultimate Fighting Championship (UFC) matches.
UFC's TikTok account features the best moments of each fighting match including the pre-fight and post fight highlights. This helps promote the matches and entice fans to watch the featured fights. But this TikTok account is not all serious stuff. A vintage video on a fight between Don Frye and Yoshihiro Takayama was edited to include a parody of the Disney song Do You Want To Build a Snowman. The video content has so far been viewed 1.7 million times.
Presently, UFC has 7.7 million TikTok followers and 97.4 million likes. Its short videos garner up to a million views on average.
What you can learn from UFC
If you are promoting an event you can use TikTok videos to provide a sneak peek for your potential viewers. This also can help your viewers watch the memorable moments of the event in case they missed it. You may also advertise your upcoming events by highlighting promotional videos on your account.
7. Starbucks (@starbucks)
The popular coffeehouse brand, Starbucks, has a strong follower base on social media platforms. On TikTok, it has 1.6 million followers and 8 million likes. The coffee chain promotes items on its menu on its social media platforms.
One of the most popular campaigns involves Starbucks customers coming up with their unique coffee blends, ordering them from a Starbucks store and sharing the personalized coffee on Tiktok. Other users are free to critique these customized blends. However, the "too complex" requests from Starbucks baristas have earned the ire of other people.
One video content that definitely won hearts over did not involve any complicated recipe. TikTok user @laythanddina shared a video of his adorable nephew ordering a "tall Strawberries and Cream and Cheese Danish" from a drive-thru Starbucks store. The clip has so far been viewed 7 million times.
What you can learn from Starbucks
Digital presence is a must for brands. Even if your brand is already known, you still have to continue being visible to your customers and target audience via social media. This will help you adapt with new trends and stay relevant.
You must avoid being complacent because your competitors can always beat you in social media marketing.
8. Lazada Philippines (@lazadaph)
The Lazada Group is an ecommerce platform in Southeast Asia founded in 2012. The company is operating in six different countries in Southeast Asia, the Philippines, Malaysia, Indonesia, Vietnam, Singapore and Thailand.
In the Philippines alone, Lazada's TikTok account has 2.1 million followers and 22.5 million likes. Its video content is earning an average of a million views. Lazada engages its Lazada followers by inviting them to join challenges and crazes. TikTok user Joyce Glorioso (@joyangtv) posted a funny dance video of her promoting Lazada sales and promos. The video has so far been viewed 13.1 million views.
The latest challenge that it initiated for its Phlippine-based followers was the #LazadaMidYearSale where it invited its followers to create and share videos highlighting the #LazadaMidYearSale theme. Winners who were chosen won gift vouchers.
What you can learn from Lazada Philippines
You can engage your TikTok followers by launching creative campaigns such as video contents, showcasing your brand, products and services, or upcoming events. Offer enticing prizes to winners. This can increase traffic to your TikTok account and boost your digital presence.
Key takeaways
TikTok is presently the 7th most used social media site in the world. This offers you the opportunity to build a strong presence while the platform is not yet saturated with brands and ads. Learn from the best practices of brands prospering on TikTok. Here are some valuable learnings:
Let your audience do the marketing for your brand. It is one way on how your brand engages with your audience. You will not also be spending on making advertisements for your brand because you can use the creativity of your audience in marketing your brand.
Encourage your customers to be brand promoters or ambassadors. Let them post TikTok videos featuring your brand or products, and offer incentives. You may feature some on your account or run a contest with exciting prizes.
Showcase your competitive edge with unique and engaging content. Never forget to use compelling calls-to-action in your content or on the content description.
Need help with your brand's social media strategy? Let's improve your brand's digital presence! You can reach us or talk to us through our Facebook, X, and LinkedIn accounts.
Subscribe Now
Choose topics you want to get regular updates on: