Digital got you dazed?
Type it below, and we'll show you what we've written about it!
Social Media Management & Marketing
TikTok Marketing Tips to Boost Your Social Media Presence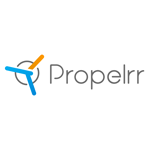 Propelrr

28 Apr 2021

8

min

read
TikTok marketing tips are invaluable to people who want to market to Generation Z or Gen Z audiences, especially as this particular audience isn't as fond of Facebook and Instagram as Millennials. As a business, this means your social media success might soon rely on TikTok marketing.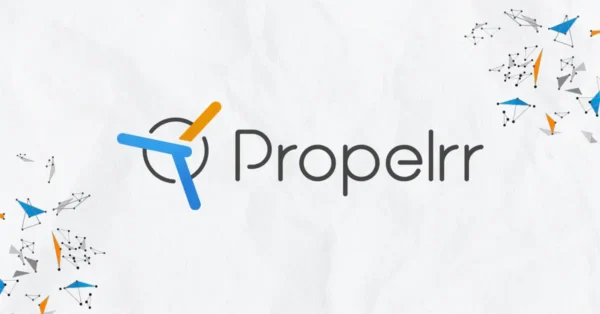 Since launching in 2017, TikTok has nudged its way into the spotlight, bringing with it its 1 billion users across 150 countries, including the Philippines. These numbers, plus the overwhelming usage statistics of TikTok, have made it hard for marketers to ignore its potential to help boost their social media presence.
To date, social media marketing service providers are working hard to explore the potential market of TikTok which is already receiving more downloads than Facebook. Digital marketers like yourself would do well to follow their lead and begin to consider TikTok as an important playing field in online advertising for your brand.
But before you begin promoting your brand on the platform, it's important to understand first why the platform is so popular to users.
TikTok Marketing and Gen Z
If you're planning to venture into TikTok marketing in the coming months, you have to understand why your audience is there. So what is it about TikTok that attracts over 60% of its Gen Z market?
According to Forbes magazine, creative expression and diversity are the primary drivers behind TikTok's popularity among their young audience. TikTok is popular among Gen Z's because it serves as a conducive outlet for their creativity. Combined with their heightened expressiveness credited to "social and cultural awareness," TikTok serves them in a social capacity, as well.
As Gen Z reinvents social media on revolutionary platforms like TikTok, you can bid farewell to conventional advertising in which content is contrived and audiences are unable to connect with your brand.
However, even now as the platform continues to attract fresh audiences, marketers are still quite unsure about how to use TikTok for business and tap into its vibrant Gen Z market.
TikTok Marketing Tips for boosting social media presence
Now that you are familiar with TikTok and its popularity with Gen Z's, below are some tips on how to get started with TikTok marketing and, consequentially, boost your social media presence.
Consider the following before you start promoting your brand and content:
1. Familiarize yourself with TikTok's algorithm.
Learning how to use TikTok's interface and algorithm for your business is crucial in determining the success of your brand. This is primarily because, as with other marketing done online, TikTok marketing is also greatly affected by algorithms dictated by app developers and their end-users.
The basic premise that drives these algorithms is that, with the flood of content that comes in daily, users only want to see content they actually care about and are relevant to them. In that regard, social media marketers all over know that you should aim for garnering user interactions with your content.
In the case of Tiktok marketing, user interactions can be any or all of the following:
The number of likes your videos received;
The number of times it was shared on different platforms;
The total amount of time a user spent watching your videos; and
The comments it receives from viewers
This makes it critical to know and understand how your audience thinks For, unlike other advertisement channels where your audience only serves as a spectator, TikTok users could make or break your brand depending on how they receive and interact with your content.
2. Create a personality for your brand (if it doesn't have one yet)
When doing TikTok marketing for a brand or business, it's not enough to tell audiences about what your products are or list down the services you offer. Otherwise, your regular content will end up like those advertisements on Facebook and YouTube that everyone ends up skipping. You wouldn't want your audience to think your brand is a nuisance, would you?
Instead, let TikTok users get to know and connect with the personality of your brand by communicating who you are as a company. This is the most crucial key to go past vanity metrics such as follows and likes. Down the line, these connections can lead to valuable engagements and conversions; gaining new customers for your business.
Find creative and unique ways to communicate to your TikTok audiences what makes your product stand out above the rest. If you're gifted with a talent for humor and comedy, how about trying a narrative on your products' benefits told in jests and quips? On TikTok, the more creatively you tell your story, the more it works.
3. Get to know your audience's preferences.
Find the ideal audience for your content and focus on marketing to that niche. Thanks to the vast content uploaded on TikTok, digital communities have been organized within the application. You can reach them successfully by using the proper hashtags.
Hashtags control what appears on TikTok's For You page – a feature dedicated to curating TikTok videos based on a user's engagement and preferences. So, for instance, an individual who constantly watches make-up tips will have a timeline filled with cosmetics-related videos. Similarly, a person binge-watching top destination tours in Asia will have similar contents ready to be viewed on their For You page.
Exploit this feature by learning the popular hashtags that products similar to your brand commonly use. Keep note, as well, of hashtags closely related to your content. This could help ensure that your content will be shared to the For You page of users across the globe.
Another tip is to carefully study the influencers who succeeded in advertising your competitor's brand. Learn their quirks, the way they introduce an item, or the general tone of their content. Then develop your own style by adding your own flair and creativity.
4. Stay abreast of pop culture.
More on the topic of how to better know your TikTok audience, it wouldn't hurt to immerse yourself in popular culture that Gen Z's invest their time in. After all, Gen Z is shaping pop culture and the economic benefits that result from it.
A good digital marketer should keep track of hot topics in pop culture that inspire and influence the videos shared on TikTok.
Additionally, reach your audience by speaking their language. Learn what "gagging," "keeping it a hundred,"  "throwing shade", and "simping over someone" means to the Gen Z audience.
Gen Zs also consider themselves "woke"; so it's not a bad idea to take a particular stand on an issue that concerns them.
One example is the call to use cruelty-free products in the make-up industry, which resurged after Taika Waititi's Save Ralph (2021) video post on YouTube.
Keeping yourself updated on the latest craze in the digital scene is important for your audience to know that your brand is active and willing to listen to what they want. Being consistent in the quality of your videos will keep them from hitting that Unfollow button.
5. Snoop around your competitor's content.
Similarly, when going about your TikTok marketing efforts, you'd also want to know your competitors' strategies when planning your next content.
Videos that usually succeed on TikTok are those that constantly reinvent, expand, and defamiliarize trends to make them their own. This includes encouraging your followers to try a dance challenge for them to get a certain reward.
With this in mind, determine who your brand is and introduce it to people looking for what you offer. Expand your horizons. If you're selling clothes and beauty products, don't just limit your audience to a female market.
Queer folk and metrosexual men would also appreciate your candor in recognizing their needs and reaching out to them. TikTok aims to deliver content to a diverse pool of people. Break boundaries and be unapologetic about it.
6. Exploit the For You page
The For You page displays random content from around the world. This is both a boon and a bane – a boon since people from different places get to interact with your brand and a bane because your content immediately competes with other suggested clips in the user's timeline.
This is why it's important for you to capture your viewers' attention immediately in the first few precious seconds. This shouldn't come as a surprise since the name of the app suggests this: TikTok, named after the sound of a clock, is an app where every second counts.
Monitor your content's analytics and determine which presentation styles capture user attention and retention more effectively. It will also be helpful for you as a digital marketer to determine the qualities and features of a successful video, to know which elements you can apply to your own brand.
7. Use the Discover Page.
An important strategy to learn trendy techniques and proven presentation styles is by immersing yourself in TikTok's Discover page. Here, you can browse trending and popular image filters, sound clips, TikTok challenges, and effective hashtags that you can apply to your own content.
8. Make a striking first impression.
TikTok's algorithm determines which contents get to be circulated or not.  When more users finish watching your videos and respond to your content, it's more likely to get displayed on other users' For You page.  Meanwhile, videos that can't even get users to stay for 5 seconds will eventually be booted off the cycle of suggested videos.
Remember that it's not enough for you to throw your hook in. You need to make sure that the fish would bite before you reel it in. This way, other users with similar interests would be willing to get into your ship.
There are plenty of ways to strike a great impression and pique your target audience's interest such as providing immediate context to your videos; adding eye-catching opening shots and bop music; as well as presenting a clear narrative.
To drive home the point fast and effectively:
Provide immediate context. Context is key. Build up a narrative and story that doesn't make it too apparent that you're advertising. This will help keep your audiences engaged and enable them to understand your brand's story. To do so, use the "Add Text On" video function that can serve as your video's headline or title.
Add eye-catching opening shots and bop music. Complement your visual content with good background music. Appropriate visual and auditory cues will help them know immediately what they will be getting from your videos. Search for popular filters and soundbytes on the Discover page.
Tell a clear narrative. Telling a clear narrative will help encourage your audience to follow your future posts. Contents without a good narrative are dragging and often leave viewers feeling that they wasted their time. So don't let virality be your guide. When presenting your brand, take your audience through a journey with your service or product. Tell them a really good story.
Bonus: You can also (with care) take the route of using an anti-narrative. These are advertisements – or odd-vertisements, if you will – that are purposely produced to not make sense and so turn viewers' heads in curiosity. A recent popular example is the RC Cola commercial involving a family of, well, RC Colas.
There's something about the obscure and the campy that fascinates Gen Z. If your brand is open and willing to explore these anti-narratives, do so, but make sure to prepare for reactions they will receive.
9. Be genuine.
Above everything else, be genuine about your goals, purpose, and products. Stick to your brand's personality, and avoid making false claims. In short, don't pretend to be something that your brand isn't.
It may be easy to build a brand with the help of TikTok, but your audience could just as easily bring you down, especially with the persistent presence of the cancel culture.
Using social media such as TikTok is not as easy as just posting about your brand. There is a meticulous process of planning, curating, and creating videos and content to ensure that you reach and entice your target audience. Otherwise, haphazard efforts might only end up hurting your business.
Key takeaways
There is great potential to explore the marketing opportunities on TikTok for your brand. However, advertising on social media is continuously evolving. Audiences demand more affinity and intimacy with brands before agreeing to support them.
So keep in mind the following:
TikTok is a new social media platform mostly inhabited by the Gen Z digital community. Knowing the Gen Z audience's personality and thought process is important, if you want your digital marketing on TikTok to reach them.
Make the most out of your available resources to maximize your content's impact. This includes monitoring your analytics; keeping up with the latest trends; and trusting digital marketers who are already immersed in the social media community.
Learn to adapt to the demands of the protean and quick-shifting digital market. Those who cannot keep up with the changes will inevitably fall behind.
Ready to make engaging content on TikTok? Aim for success by sliding to our DMs on Facebook, X, or LinkedIn.
Subscribe Now
Choose topics you want to get regular updates on: