Digital got you dazed?
Type it below, and we'll show you what we've written about it!
Pay-per-click Social Media Management & Marketing
5 Social Media Advertising Tips to Boost Conversions for Real Estate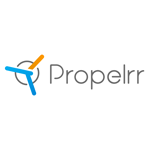 Propelrr

01 Apr 2022

7

min

read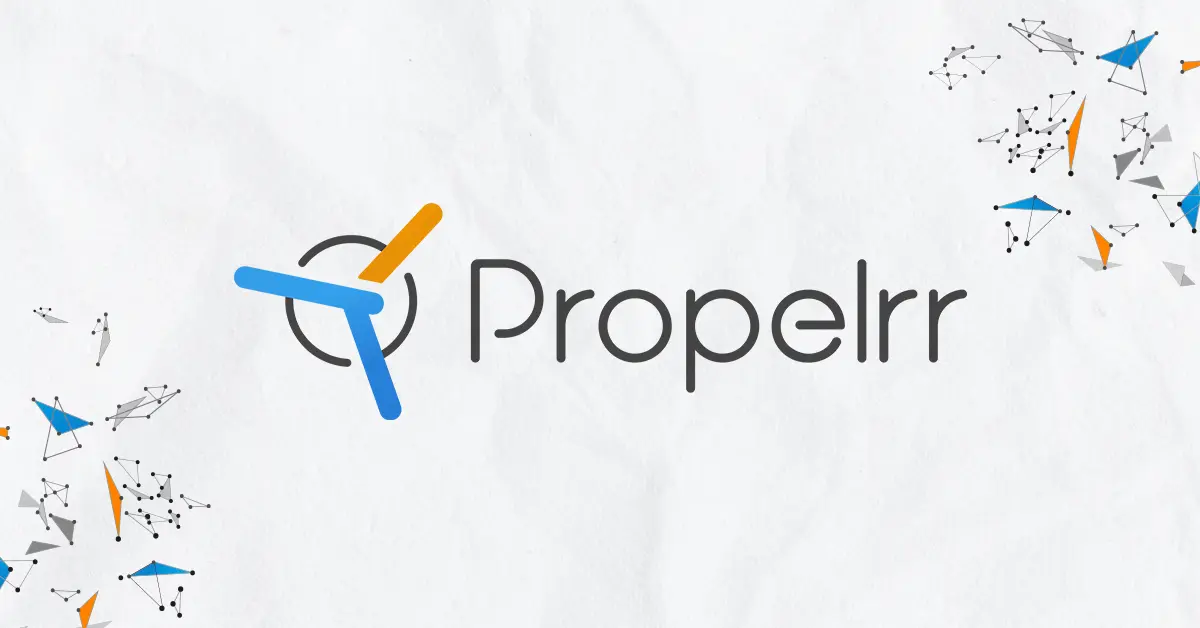 In PPC management, it goes without saying that social media advertising should be done with data-backed insights, if only to stand strong against the competition. This truer for marketing in industries like real estate, where you're running ads, your competitors are running ads, and even freelancers are running ads.
With all that noise, you can just imagine how easy it is for your brand voice to get drowned out.
But if there is anything that we'd like to assert apart from being data-driven, it would be that: It's time to challenge your thinking and find out new ways to advertise to your potential clients.
RECOMMENDED RESOURCE: Comprehensive Guide to Every Paid Digital Advertising Channel
Herein comes the importance of research, testing, and experimentation for bolstering your strategies. Because it is only in doing so can you exceed your goals of overcoming the competition and generate more leads and, eventually, sales.
Social media advertising for the housing industry
Social media has proven itself a mammoth in the game of winning attention and awareness. There is no more questioning that in this day and age. The question that follows is how you can maximize social media to actually close a few deals.
And mind you: That is a question many marketers still don't know how to answer.
But at Propelrr, we believe that the effectiveness of social media advertising in the Philippines shines when you leverage the right digital marketing principles for your campaign – be it in real estate, or others. So allow us to break that down for you.
1. Know your audience
It all starts with getting acquainted with your prospects. To be more specific, gather audience data that you can use to drive conversions for your social media campaigns.
Get to know your audiences through different lenses so that you can develop buyer profiles that help you strategize for increased conversions. Here are a few ways you can do this in practice:
Collect audience data from analytics platforms. Relevant data usually includes age, sex, location, and onterests. Analytics platforms can include apps like Facebook, Instagram, TikTok, and many more.
Conduct surveys on your media channels. This customer research can come in the form of Twitter polls, Instagram comments, and even Facebook group threads from previous real estate clients.
Practice social listening. If you aren't actively surveying your customers, you can still know your audience by reading through their comments, posts, and forum replies online. Have you tried engaging with or just observing how your prospects are engaging in their niche communities? If not, then you really should.
READ ALSO: 9 Community Management Best Practices for Better Engagement
Interview your best customers. By talking to existing property owners and checking out their user-generated content, you'll get to know why they chose your real estate business over the rest of the competition.
Interview the team that built the property. They're also a great source of information for your campaign. Understand why they created the property and its amenities to understand the needs of your potential customers.
2. Never skip testing
Many advertisers believe that testing is a long and arduous process that isn't worth it for their business in the long run. However, testing is a key component of any advertising strategy, especially for sectors as big and as competitive as the real estate industry. 
Maximize this practice for your data-informed strategy when you do the following:
Take advantage of a platform's machine learning levers. Most, if not all social apps have their own business and advertising platforms with different machine learning levers. Use their data analytics and ad optimization options to run all your tests in an easy and streamlined way. 
Start with A/B testing. If you're not yet confident in your ability to run tests, start with A/B testing. It's a common yet effective way to compare, contrast, and create the best possible online ad for your real estate business.
Get in the habit of testing every time. You aren't out here to produce just one ad, after all. Test different options on your audiences to discover the best iterations of your ad campaign – then do it again to gain better results next time.
3. Evaluate and experiment
Now that you've collected data and run tests on your platform, you can now evaluate your results and experiment accordingly. This will help you zero in on elements that work in your favor, and leverage them for future ad campaigns.
Practice ad evaluation and experimentation through the following techniques:
Conduct a heuristic review. Establish your heuristics analysis and have subject matter experts score your current online ad based on a set list of criteria.
Ask for feedback. This is where you garner the conversion levers needed to improve upon your social media advertising examples.
Make sure you're working with experts. By working with the experts, you can ensure that you get effective conversion levers that will genuinely work on your chosen socials and platforms.
4. Maximize features for conversions
Now that you have all the data you need to develop a conversion-focused strategy, you can build a real estate ad that banks on the advantages of social media advertising.
There are tons of platform features that you can maximize for more reach and conversions. One example of a platform with fantastic features is Facebook. Check out this quick list of features that you can leverage for the ads you'll create in the future:
Ads Manager
Facebook Business Suite
Facebook Experiments
Conversion and brand lift
Commerce insights
Marketing Mix Modelling (MMM)
This short list has hopefully piqued your interest in maximizing social media advertising advantages for your business. Keep reading to discover more examples and practices for other social platforms.
Social media advertising examples for real estate
Let's have a few examples of this, so you can better appreciate how this is done in practice.
Do you feel better prepared to maximize your social media marketing for real estate? Then check out these best advertising practices for five famous social media platforms, so you can come up with effective media campaign examples for your own strategy.
Facebook for real estate
Facebook is a baseline platform now for real estate teams looking to promote their listings on social media. It's an excellent tool that offers comprehensive analytics and compelling visual options for every real estate ad.
Take a look at these Facebook ads best practices to maximize for real estate:
Pick the right marketing objectives. Facebook Ads Manager will ask you to pick a goal for your campaign; if you're looking to drive conversions, then consider picking "Lead Generation" and "Conversion" to deliver new leads and purchases.
Segment your chosen audiences. With Facebook's detailed targeting, you can reach audiences based on their interests, demographics, location, behavior, and connections, in relation to your real estate properties.
Optimize your ad placement and delivery. With Facebook's automatic placements, your ads can be shown to the best possible audiences for the best possible results. You can also choose to accelerate ad delivery, to garner results faster.
Instagram for real estate
Instagram is an excellent platform for realtors capitalizing on visuals for their upcoming ad campaigns. You can highlight the most visually stunning aspects of your listing using all the photo and video ad options available on this platform. 
Facebook and Instagram fall under the same mother company, Meta. While you can apply many Facebook ads best practices to Instagram, here are some Instagram-specific practices you can try for your real estate campaign:
Reel audiences in with Instagram Reels. This exciting Instagram feature lets you record, edit, and publish 30- to 60-second videos with special text, music, stickers, and special effects. Given its popularity, it's a great way to reel audiences into a conversion for your real estate properties.
Educate, entertain, and engage Instagram users. Once you've attracted users to your properties through visuals, engage with them through captions, comments, and direct messages. This will help build an Instagram community around your real estate, providing you more opportunities for committed conversions.
TikTok for real estate
TikTok is a brilliant platform for the real estate industry because it lets you produce all kinds of advertising videos at a production level that's accessible to every realtor. The app also has TikTok for Business, where you can boost and target ads to increase conversions for your real estate.
Check out these best practices that you can leverage for TikTok advertising:
Optimize each level of your campaign. After establishing your objectives, KPIs, and budget, utilize tools like Automated Creative Optimization (ACO) to automate unique ad creation that'll best serve your needs.
Experiment with engaging formats. For an audience that favors behind-the-scenes content, you can film eye-catching house walkthroughs, host ask-me-anything sessions, or gather user-generated testimonials to engage users in your content.
Remember your CTA. Once you capture your audience's attention, remember to point them in the right direction so that they complete a conversion on your page.
Twitter for real estate
Twitter is a useful platform for realtors who need to get information out fast for their consumers. This text-forward social media platform lets you quickly hook users in by giving them the information they need to complete a conversion for your campaign. 
Here are some best practices you can use to leverage Twitter for your business:
Trend your listing using hashtags. Social media marketing hashtags are very popular on this specific platform. Utilize hashtags to attract, inform, and engage with users who need information on your available properties.
Keep current and future customers up-to-date. Through Twitter, you can benefit from a loyal community of current and future customers by letting them in on events, updating them on industry news, and getting their pulse on a topic relevant to your business.
Key takeaways
The real estate industry has much to gain from maximizing social media advertising for conversions in this digital day and age. Become a successful and tech-savvy real estate marketer when you keep the following takeaways in mind:
The best social media ads utilize data-driven strategies. If you want your real estate advertising to really work, then you can't just shoot in the dark with your strategies. In digital marketing, data is king.
Testing, evaluating, and optimizing are your best friends. As you continue advertising your business online, you'll discover that these three techniques are your best friends in leveraging the advantages of social media advertising.
The best examples will come from you. How you utilize and advertise on your chosen social platform is up to you and your data. Do the research, conduct tests, and maximize your results to drive your own conversions today.
In need of more expert advice to drive your conversions this year? Get real advice for your real estate business by messaging us on Facebook, Twitter or LinkedIn any time.
You can also subscribe to our Propelrr newsletter to get the latest social media tips delivered straight to your inbox today.
Subscribe Now
Choose topics you want to get regular updates on: