Digital got you dazed?
Type it below, and we'll show you what we've written about it!
10 Things to Expect When Upgrading to Google Analytics 4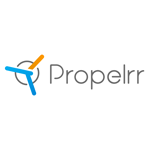 Propelrr

02 Apr 2021

8

min

read
By now, you've probably heard the news about the latest version of Google Analytics (GA4). But since launching back in October 2020, GA4 hasn't really been discussed at length online.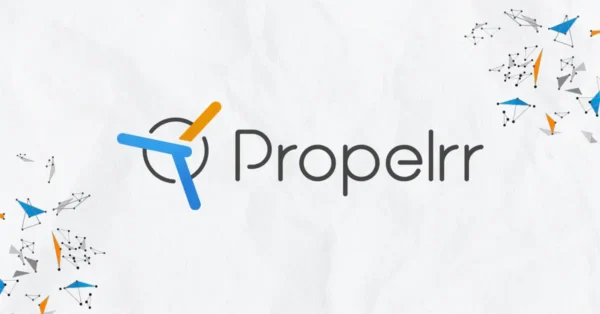 This is partly because digital practitioners are still getting a feel of the system before they give their opinions and "hot takes." Meanwhile, some people just might not know exactly what to expect and make of the update.
As a data-driven digital marketing agency that often uses Data and Analytics to create solid strategies and executions, we've seen how Google Analytics has evolved over the years. Allow us to give you our own breakdown and insights of what you can expect to integrate with GA4 in your business strategies.
What's new with GA4?
This new update from Google, in a nutshell, promises:
Machine learning-driven insights;
Privacy-centric design; and
Unique cross-channel reporting.
These updates are essentially aimed at helping you better understand your websites' performance in relation to other factors at play online. As more businesses continually rely on website-driven revenue, quick learning and adaptability to these updates are critical for businesses to thrive online.
Let's discuss some specifics about this Google Analytics update so you can rework your strategies. Further down, you'll learn about the update's strengths, weaknesses, and opportunities you can take advantage of for your online business.
Why is updating your GA important?
If you haven't updated to GA4 yet because you'd like to understand it a bit better, then that's totally fine. But as previously mentioned, you have to stay constantly in the loop so you can develop insights for your clients and businesses.
As a digital marketing professional, one important lesson you should keep in mind is that the digital world is constantly evolving to address shifting customer needs. This means that, on top of incorporating new features, developers will inevitably remove old features that are irrelevant to the current context of the digital marketing landscape.
As it is, GA4 is already so different from Universal Analytics, and although Universal Analytics is still supported by Google, the tech giant will eventually withdraw support for this system. Sooner or later and whether you like it or not, you'll have to get set on learning and mastering this tool for your business.
Given how fast changes happen in this field, wouldn't you agree that it's better to learn this as soon as you can?
To help you on this new journey with Google Analytics 4, here are the definitive pros and cons of this upgraded web analytics platform.
What's good about Google Analytics 4?
Look forward to cutting-edge cross-channel reporting, advanced machine learning-driven insights, and progressive privacy-centric design with this elevated web analytics system.
1. Combines data and reporting from multiple sites and apps
One exciting thing to look forward to in this next generation of GA is its delivery of integrated insights across both web and mobile apps. What this means is that you can analyze conversions from in-app, on the web, organic, and paid channels, to better understand the total impact of all your digital marketing efforts.
Google developers have made it easier for you to conduct a cross-platform attribution analysis for your online business through this update. For example, if your business has a website and a mobile app, you can easily view and study your customers' journey on these platforms across several devices, with GA4.
With this impressive update, you can reach audiences better with a more holistic level of data analysis. Gain a better understanding of your impact on user behaviors, no matter what device they use with this new Google Analytics account.
2. Collects insights driven by machine learning
Artificial intelligence (AI) and machine learning have been around for a long time. But the GA4 update is integrating machine learning-driven insights into data analytics in exciting new ways, never before seen in this field of learning.
What the AI in GA4 offers is an upgraded form of predictive analytics that automatically alerts you for significant changes in your data trends. If, for example, there's a surge in demand for one of your products, the AI will inform you right away, and will even help you predict what the next best step could be for your business.
There's more to this technology than meets the eye. The machine learning-driven insights can help you predict churn rates, potential revenue from a specific segment of customers, website traffic, and more. With these advanced insights, you can optimize your business and reach targets more effectively than with older versions of Google Analytics.
3. Built with a privacy-focused future in mind
Here's another thing to get excited about for this next generation of web analytics: GA4 is built with a privacy-focused future in mind. This means that you won't have to worry about hurriedly adapting to massive privacy law changes in the future – GA4's "future-proof" design already has you covered.
GA4 was designed with privacy protection rules in mind, like the General Data Protection Regulation (GDPR), the California Consumer Privacy Act (CCPA), and even the new iOS 14 ad limitations update.
With Universal Analytics, you'd run into data inaccuracies due to restrictions on cookies and other private identifiers. But with GA4, you can rely on accurate data gathering without the need for cookie consent. This future-proof design lets you collect accurate insights without the need for cookies and other forms of private identifier data.
4. Upgraded monetization reports
Convenience is the name of the game with GA4's upgraded monetization reporting. If your business runs an online shop, puts out paid ads, and offers in-app purchases simultaneously, then GA4 is the digital marketing tool for you.
This update takes into account that businesses are more advanced now, with more monetization activities running simultaneously online. GA4 will help you track, study, and report all those actions, all in one place. With this new platform, you can conveniently view your monetization activities, all on a single webpage.
5. Thorough retention tracking 
Ever wondered how good – or bad – your customers' attention spans are when it comes to your content? With GA4's thorough retention tracking update, you can find out that critical information about your content quickly and easily.
Magazine websites, news sites, and blogs will certainly find this upgraded retention tracking useful. Through GA4, you can find out how much time your users spend on an article, if they read the whole piece, or if they exited it right away and never returned.
GA4 will report hard data on how attentive customers are towards your content. It will even tell you if users come back to a specific content release again and again. With this critical information, you can optimize your content and make sure users come back to you and your business more than ever before.
6. Comprehensive engagement metrics
Aside from thoroughly tracking user retention, GA4 also provides comprehensive engagement metrics for your business. This means that you can find out if your users are actually engaged and genuinely invested in your business or not.
GA4 has retired the term "Bounce Rate" and upgraded it with the new "Engagement Rate" metric. Unlike Bounce Rate, Engagement Rate lets you track "engaged sessions" across mobile apps, web apps, and even content websites on other devices.
But what counts as an "engaged session?" For Google, it is a user session that either results in conversions has multiple-page or screen views, or lasts more than 10 seconds overall. With these simple metrics, GA4 helps you thoroughly track user engagement so you can fully understand how you can improve in the long run.
7. Logical reporting overall based on the customer lifecycle
Last but not least in this list of pros is GA4's more organized reporting overall. Because of all the upgrades listed so far, GA4 can more easily track and report a user's journey, not just to optimize conversion goals but to improve other parts of the customer lifecycle, too.
GA4 will tell you how much time people spend on any part of your website, and how that information can be used to optimize sales. It can show you how people engage with your mobile app contact forms, from point A to point Z. It will let you know where users drop out of the customer lifecycle, and what you can do to fix that issue.
These insights are crucial data for e-commerce businesses. With a new Google Analytics account, you can view, study, and optimize any step in the customer journey, across devices and channels, at any time. This web analytics tool truly is a show of excellence in digital marketing, on levels you may have never imagined before.
Downsides of Google Analytics 4
Every rose has its thorn, and for good reason too. Google developers are still working to update and improve the GA4 property. While there's still a way to go for these developers, it's important that you know what they're improving on so that you're fully prepared for this grand update.
1. Disparities in data history from Universal Analytics
While the new features of this system are exciting in many ways, they'll only be effective when they build up enough data for them to work with. Currently, there are disparities in data history when you transfer from Universal Analytics to GA4 – and that can prove to be a huge hurdle for most established e-commerce businesses.
The good news is that GA4 starts collecting data immediately after you make a new Google Analytics account. So while Google developers are still updating the system, you can start building up your data history for the machine learning insights to kick in properly.
2. Limited granularity in built-in and custom reports
Another feature that's currently missing from GA4 is the granularity, or detailed specificity, in some of their reporting systems. Most marketers need this granularity for their analyses, so hopefully, this gets added into GA4 in the future.
For example, GA4's built-in and custom reports only include details at the campaign and ad group level. It doesn't show performance at the keyword, audience, or ad creative level – yet. So hopefully, the granularity in this system's reports get expanded as more updates are added to this Google property.
3. The current feature set is still growing
Of course, the current set of features in this web analytics property is still evolving as more and more marketers sign onto this new system. Disparities in data history and limited granularity are just some of the major things missing from GA4 right now, and they'll hopefully get added to this expansive new analytics system.
It's also important to remember that the differences between Universal Analytics and GA4 can be jarring if you're making the switch from the former to the latter. You might get overwhelmed with the changes between systems, so you'll need to keep these differences in mind as you advance your digital marketing efforts.
Universal Analytics vs GA4: which one do you need?
If you're used to using Universal Analytics, then you may be hesitant to make the big switch to GA4. Both have their merits, and both are useful for any online business. But if you're wondering which one you need more, then the short answer is both, really.
The long answer, however, is that you need both systems because, without Universal Analytics, GA4 would never have happened. GA4 tackles new customer trends across devices and new developments in user privacy and security. These needs only surfaced as a result of the advanced digital marketing systems of Universal Analytics.
That's the nature of digital marketing – it's a growing profession in the ever-changing online landscape. As a data-driven marketer, you should follow is to prepare for GA4 since it truly is the future of web analytics.
Key Takeaways
A lot was said about the strengths, weaknesses, and opportunities of Google's new web analytics property. Here are some key takeaways that you can keep in mind as you continue on your analytics journey:
Digital marketing work happens in a constantly changing online landscape. To stay successful in your line of work, you always need to expect the unexpected.
Keep up the pace. Technology advances as customers' needs change on a near-daily basis. Stay informed and keep up with the latest digital marketing trends so that you don't get left behind.
"Future-proof" your data-driven strategies. Just like how Google planned ahead for major changes in security laws and practices, you need to plan ahead for your digital marketing strategies to ensure they're effective and "future-proofed" in the long run.
Want to develop a more data-informed strategy from expert analytics insights? Visit our Facebook, X, or LinkedIn for more expert insights on Google's new performance tracking platform.
Subscribe Now
Choose topics you want to get regular updates on: