Digital got you dazed?
Type it below, and we'll show you what we've written about it!
Optimizing Ecommerce Website Performance with Google Analytics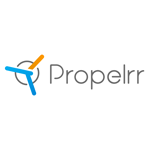 Propelrr

13 Sep 2023

6

min

read
Maximize your ecommerce Google Analytics plug-in by using data insights to optimize for conversions and more.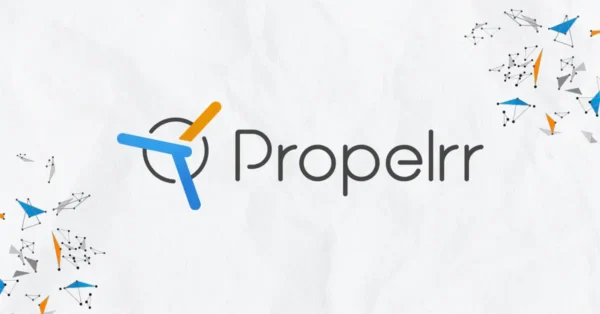 Have a brand new marketing campaign for your ecommerce platform in mind? Before you give the green light, you should have this one simple tool in your arsenal: Google Analytics.
Web Analytics is a common tool these days when it comes to tracking your website's growth. You can track how well your ads are performing, which pages are popular to customers, customer behavior, etc. With this much data, you can better understand your customers' behavior in relation to your online business and sets you up to make a more informed decision regarding strategies.
Optimize ecommerce websites with Google Analytics
To lay down the truth: Businesses will do best if they learn how to maximize Google Analytics for boosting ecommerce conversions. Below, we show you how to do it.
Tracking website behavior data.

You can check how traffic is being directed around your website by using Google Analytics. Simply click on the Behavior reports tab in the sidebar and you'll see an overview of important metrics surrounding your website's traffic, such as Pageviews and Bounce Rate. Other metrics, like Session Duration, Clicks, and Pages per Session can also be viewed.

In Google Analytics, a bounce is "a single-page session" on a website. It is calculated when a user visits one page, and then leaves without performing any other action or request on that page. The bounce rate is thus that portion of all sessions on your platform where a user visits only one page and then exits. In ecommerce, a high bounce rate is undesirable.

In contrast, a pageview is a single view of a page on your site (regardless of whether or not it was a bounce). It is calculated as every time the page is seen by a user. So if a user refreshes the page, that counts as another pageview. A single user can thus be responsible for multiple pageviews in one session. However, you can also view unique pageviews by a single user under the Content Overview report.

Use these metrics freely to update your marketing strategy.

Analyzing user acquisition data.

Chances are, your marketing strategy involves ads across social media to direct new users to your platform. Maybe you're also curious if previous customers are coming back to you. Don't worry, because Google Analytics has the tools for you!

Just go to Life cycle > Acquisition to find the user acquisition report. This report allows you to look at how new users arrive at your website, be it from paid ads, a direct visit, or referrals. You can filter the time frame for your new user search, as well as demographic filters (age, gender, etc.).

If you want to see how frequently returning users come to your platform, you can also do so via the Traffic acquisition report. This should help you improve customer retention rate moving forward.

Segmenting visitors by Demographics and Interests.

Knowing your customers and what makes them tick are good business practices. Being able to profile your customers is an even better way to drive traffic up.

Before you handle your user Demographics and Interests, make sure you configure support for Advertising Report Features on your property. Then, enable Demographics and Interests to the property so you can dive right in.

You can view the more traditional information, such as age group and gender, but Google can do so much more. Google stores user information in order to group users into specific user profiles (e.g., Foodies, Sports Fans, Technophiles). You can also look at more specific information regarding your users, such as purchase interests and what types of recipes they are most interested in.

More detailed reports can be made by adding other metrics such as page views and bounce rate onto the data segment. For example, you can study your user Demographics and Interests to find out that your product is a favorite among teens, and that the bounce rate is quite high for people in their 50s.

Identify potential optimizations from insights gleaned from data.

With all the information available to you, you can easily improve your ecommerce platform to entice customers to stay. Ask yourself the following questions:

Is a certain demographic's bounce rate indicative of my target audience?
Are my pageviews encouraging signs of conversion within my user base?
How are my external links bringing me my target audience?
Which pages grab my users' attention? Are they driving conversions?

And many more! That way, you can create more meaningful content that resonates with your platform's visitors. You can study your user behavior through Google Analytics, and hopefully gain insight on how well you are actually doing.

A/B testing to optimize ecommerce website performance.

Once you've identified which areas to focus on, it's time to do a test run on what actually works. Fortunately, your A/B testing should be more streamlined because you've narrowed down which elements or web pages need tinkering with. At the very least, guesswork is kept to a minimum because you have a solid starting point.

Fortunately, you can also start A/B testing with Google Analytics. Just follow these steps to start your test:

Go to your Optimize Account (Main menu > Accounts).
Select your container.
Click Create experiment.
Enter an experiment name (up to 255 characters).
Enter an editor page URL (the web page you'd like to test).
Click A/B test.
Click Create.

From there, you can make changes to a web page by adding "variants" to the experiment. You can add as many variants as you want, and you can even change how often certain variants will be shown to random visitors. Keep your A/B testing up until you are satisfied with the results, and move forward with the best variant.

You can monitor an existing experiment or review concluded ones at the Reporting tab on top of the experiment detail page. Similarly, you can visit an experiment's report by selecting Reporting > Behavior > Experiments in Google Analytics.

RECOMMENDED READING: List of 14 Best A/B Testing Tools for Conversion Optimization Pros

If you're still feeling unsure with how to proceed, you can read a guide to A/B Testing to help you out.

6. Measuring ROI of ecommerce optimization efforts

Of course, studying your return on investment (ROI) is a big factor, if not the biggest factor, on your marketing campaign. Doing so with Google Analytics makes that process easier.

You'll need to track conversions linked with your campaign to start things off. Conversions may be anything from a purchase, a newsletter sign-up, or download. From there, you can identify where your clicks are coming from. Just make sure you set up custom campaign URLs if you're running paid ads.

Before you're able to look at your ROI, however, there's a few things you have to do:

Once that's done, you can view your Return On Ad Spend (ROAS) by going to Acquisitions > Campaigns > Cost Analysis. You can see a breakdown of your campaign's performance in the graphs provided.
How to Install Google Analytics
You only have to install Google Analytics on your website to start reading the numbers. There are two ways for you to do so:
Ecommerce platforms on a CMS just need to provide "G-"IDs to set up Analytics.
To set up Analytics on your website, you first have to create an Analytics account if you don't have one. Make sure it's a company-owned website for smoother management. Note that only users assigned as Editors or higher can set up Analytics on a website. If you created the Analytics account for a website, you automatically have that role.
Next, create a Property that signifies your website. Data is automatically converted to your preferred time zone and currency. Finally, you can select data streams, which are the sources of your desired data.
Do note that this is with the framework of Google Analytics 4. Universal Analytics will be phased out soon, so expect some changes when you transition to the latest version.
That's it! Now you can start your journey to a more data-centered marketing campaign.
Key takeaways
If you're unfamiliar with Google Analytics, that's fine. You can take several different crash courses online, or work with analytics experts like Propelrr to promote your platform's growth. Here are some things to keep in mind on your journey:
Explore data-driven approaches, including Google Analytics. Gut feel is one thing, but data and statistics are factual bases for growth
Understand your customer demographics and interests to determine what makes them tick.
Strategize your marketing campaigns with an open mind. Be more open to alternatives which may not be present initially, but will reveal themselves after careful digging.
Want to develop a more data-informed strategy from expert analytics insights? Visit our Facebook, Twitter, or LinkedIn for more expert insights on Google's new performance tracking platform.
Subscribe Now
Choose topics you want to get regular updates on: