Digital got you dazed?
Type it below, and we'll show you what we've written about it!
Digital Marketing Analytics: Tips and Hacks for Every Marketer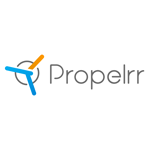 Propelrr

13 Sep 2023

8

min

read
Data is the best friend of every marketer.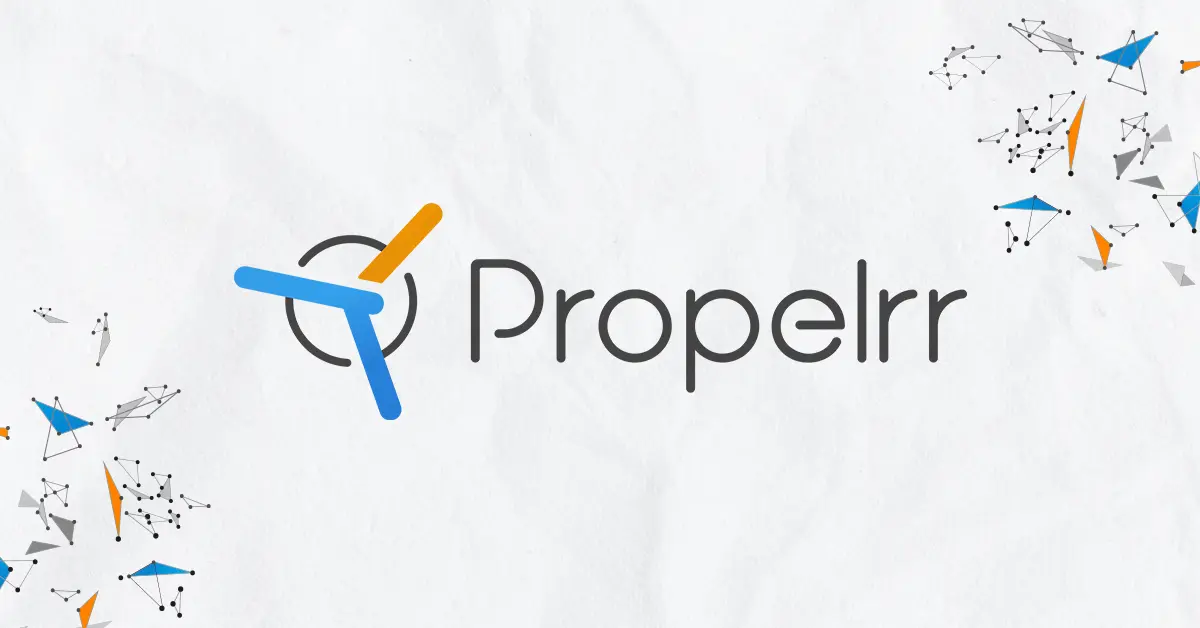 Without data, a marketer cannot know what is working well for his campaigns, diagnose potential problems, and determine the areas to focus his efforts on.
Digital marketing analytics is the process of collecting, analyzing and interpreting data from various digital sources such as websites, social media platforms and apps. This allows marketers and product managers to make informed business decisions.
Before the adoption of digital marketing tools, marketers and product managers had to go through rigorous data collection processes such as interviews, polls, and focus group discussions. These data collection methods would entail too many resources, particularly time and manpower.
Today, you can get the data you need in minutes, even prepared in reports of your easy review.
But digital marketing analytics, or simply analytics, involves a gamut of techniques and technologies that continuously develop and expand. A digital marketing agency invests in infrastructure and people to deliver valuable digital marketing analysis to its clients.
Whether you hire an agency or work on your own, it's important to know the basics of web analytics and tested techniques, including little-known digital marketing analytics hacks, for your digital success.
Why digital marketing analytics matter to your business
Digital marketing analytics can help you make important decisions by gathering and analyzing data on your products and services, customers, marketing efforts, and business growth. It can help you answer key questions such as:
Who are my customers? (Customer demographics)
What are my customers' motivations, desires and pain points? (Customer behavior and preferences)
Which among my marketing channels are generating the most traffic?
Which marketing campaigns are driving the most conversions?
What type of content is read and shared the most?
With the help of digital analytics, you can be guided on refining target audiences, optimizing website design, developing high-quality content, and planning effective digital marketing initiatives.
Digital marketing analytics can help you decide how to improve your products and services, produce content pieces that resonate to your customers, launch better campaigns, and overall boost your profitability.
Further, digital analytics allows effective targeted advertising, which is advertising served to a specific audience that shares common similarities, interests, and characteristics. Using data, you can create solid ad copy and publish ads on websites and platforms your specific audience frequents.
There are more compelling reasons out of these but essentially, you need data analytics because it helps your business optimize its performance – it's that simple. When you implement data analytics into your business model, you're already reducing costs and risks by identifying the hero data you need to run your company through the most efficient means possible.
Reasons marketers should use analytics tools
There's a long list of digital marketing analytics tools available to businesses of all sizes such as Google Analytics, Adobe Analytics and SemRush. These can aid in identifying issues on your website functions, content and campaigns, and addressing these problems early.
You may also develop your own analytics tool that will generate the data and reports unique to your business type.
If you're not yet using any market analysis tool, here are imperative reasons to convince you:
1. Save time by combining all these different data sets into one place.
With a digital analytics tool, you have ready access to various data sets and analyze these simultaneously and correlatively. For instance, you may assess your customer demographics and check the type of content they consume, at what platform, and on which day of the week.
There are tools that you can also integrate with others for a deeper analysis of your marketing data such as Google Analytics and Google AdWords. This will allow you to work faster and smarter.
2. Assess the effectiveness of different channels and marketing initiatives.
A digital analytics tool can help you determine, even at the early stages, if a channel or campaign is bringing in your desired milestones. This can guide you in deciding whether or not you should move forward, or how to fix issues and problems.
If you notice that a particular campaign is not generating the desired results, they can tweak the ad copy or messaging or change the targeting attributes to improve its effectiveness.
3. Help businesses identify patterns and trends in customer behavior.
Digital marketing analytics can help you understand your audience better. Using website traffic, social media engagement, and other data, you can gain insights into who your customers are, what they're interested in, and how they prefer to interact online. With this information, you can create more personalized and targeted campaigns that resonate with your audience on a deeper level.
You may explore tools such as MixPanel that lets you know what people are doing on your website or app by tracking events on these channels. You may use a visual selector or add code annotations to see certain events such as trends, count, the users who used them, and in what order. MixPanel also offers funnels and A/B testing for your mobile app.
According to a recent study, 85% of marketers believe that their customers expect experiences customized to their needs and interests. A personalized digital experience is made possible by digital marketing analytics and tools.
Little-known digital marketing analytics hacks
If you're not doing digital marketing full-time, marketing analytics can be overwhelming. While tools have simplified the overall task of data collection and interpretation, there is still a lot to learn about – numerous metrics, tools, and reports.
Only a handful might be of use to your business and your purpose (which will be explained in succeeding subheaders) so accessing all data that can be gathered and analyzed by your analytics tool is unnecessary.
To make the most of analytics tools, you should learn the smart ways of using these. Here are little-unknown hacks for you:
1. Clearly determine your goals.
Be fully clear on what you want to achieve in your digital marketing efforts. Establish your goals well to help you identify the relevant metrics to track.
If you want to know the performance of a piece of content, you may aim for a certain number of user engagement. You may set an approximate target like a range of ideal user engagement.
2. Stick to the most relevant metrics.
There are over 100 different metrics on Google Analytics (GA), but it's likely that only a few are relevant to your goals. Tracking too many metrics may steer your focus and overwhelm you.
Don't attempt to monitor more metrics than what is necessary. Focus on the metric/s aligned with your goals. For instance, limit yourself to "average engagement time" to measure user engagement on a landing page. This metric shows the average length of time a user was most likely looking at a webpage in a browser.
3. Opt for tools that visualize data.
Raw data is not for everyone. If you're not into crunching numbers and preparing reports, which can be time-consuming, then lean on analytics tools that provide data in visual reports, preferably in digestible charts and graphs.
4. Focus on one analytics tool at a time.
Choose one marketing analytics tool with the metrics and features that you need. Using more than one may be repetitive and a waste of time and money.
5. Relax and let the data flow in.
Allow time for the data to flow and show significant results. Checking reports on a daily basis and rushing into making changes may be counterproductive, even wasteful. You may visit the marketing analytics tool at reasonable intervals.
6. Work with a digital marketing agency.
Seeking assistance from a team of experts may appear costly, but it isn't. Think of the resources you could save if you would let a company with the technologies and expertise take care of marketing analytics and other digital marketing services. You can then focus on running your business.
After exploring the benefits of digital analytics tools and a few tips to maximize these, it's time to know some of the best tools for you.
Digital analytics tools you can try
As mentioned earlier, there are plenty of digital analytics tools you can choose from. These vary in price, the number of metrics, and the features available. There are tools that have predictive analytics capabilities or the use of statistics and modeling techniques to forecast future outcomes and performance.
Here are some of the top technologies you may explore:
1. Google Analytics 4
Google Analytics (GA4), Google's website analytics tool, offers features that allow data collection, analysis, monitoring, visualization, reporting, and integration. You can use this tool to track website traffic, the sources of this traffic, the amount of time people spent on your website, etc.
You may use the basic version for free. For advanced data analytics capabilities, the premium version costs around $100,000 per year.
2. Adobe Analytics
Adobe Analytics has features that allow you to analyze data across a customer's journey. It also has predictive analytics capabilities which predict future outcomes by analyzing historical data using statistical modeling, data mining techniques, and machine learning.
Adobe Analytics is available in 3 plans: Select, Prime, and Ultimate. Select is an enterprise-grade marketing analytics tool while Prime and Ultimate offer digital intelligence for enterprises.
3. Smartlook
Smartlook's analytics capabilities include session recordings which allows you to watch real user behavior on your website, heatmaps, events, funnels, mobile app analytics, etc. It recently added a new feature that lets users watch recorded crash sessions.
Start-up businesses may try the free plan which includes 3,000 monthly sessions, basic product analytics, historical data heatmaps, and integration with Slack and Google Analytics, among others. The Pro Plan which offers more features starts at $55 per month.
4. Semrush
Semrush offers more than 55 digital analytics tools and reports. You may choose an area of digital marketing that you would like to track then select the tools you will use. For instance, if you want to know the best keywords that will bring traffic to your website, you may use the Keyword Overview, Organic Research or Keyword Magic Tool.
You may try the Semrush for free within a limited period. But if you would like to adopt it for your analytics needs, you may choose the Pro ($119.95), Guru ($229.95) or Business ($449.95) plans.
5. Amplitude Analytics
Amplitude Analytics connects your entire data ecosystem across applications, servers, tools, and warehouses. Its top capabilities include Funnel Analysis, Event Segmentation, Data Tables, and Retention Analysis. If your business is engaged in product development, this analytics tool allows you to see who uses your product features with visualized path analysis which determines where to optimize for customer value.
The Starter plan is available for free, but for the more advanced Growth and Enterprise plans, you will need to ask for a demo or contact their sales team.
6. Mixpanel
Mixpanel offers dynamic, self-serve product analytics to help you convert, engage, and retain more users. You can use it to collect data about the people who use your site, the actions they take, and the pages they visit.
You will also get insights about your most popular product features, who are your power users (your regular or "repeat" customer), and the behaviors connected to long-term retention. You can set up for free then request for a demo if you would like to adopt this tool in your business.
The importance of context
There is no one-size-fits-all combination of metrics that, when observed in tandem across all industries, indicates success. Savvy marketers understand that user behavior is individualized, segmented based on persona and product, and manifest in often irregular ways.
It's essential that you clearly determine your goal before choosing the tool/s you will use. As mentioned earlier, it's highly recommended that you stick to only one analytics program and focus on the capabilities that will bring the results you need.
Speak with digital analytics experts if you need further guidance in adopting an analytics technology in your enterprise.
Key takeaways
Data empowers a marketer in knowing what is working well for his campaigns, diagnose potential problems, and determine the areas to focus his efforts on. But gathering and interpreting data can be overwhelming for a start-up business.
Choose a digital marketing analytics tool that addresses your needs; one that will help you in collecting, analyzing and interpreting data across all your online sources.
Focus on one tool and select only the capabilities you need so as not to overburden you with data and reports not relevant to your goals.
Consider working with a digital analytics team who has the skills and technologies. With this, you can then concentrate on more important matters like running your business.
If you have any other questions, send us a message via our Facebook, X, and LinkedIn accounts. Let's chat.
Subscribe to the Propelrr newsletter as well, if you find this article and our other content helpful to your needs.
Subscribe Now
Choose topics you want to get regular updates on: