Digital got you dazed?
Type it below, and we'll show you what we've written about it!
Ecommerce Search Engine Optimization Guide to Boosting Traffic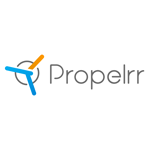 Propelrr

01 Mar 2023

9

min

read
Ecommerce search engine optimization will prove to be the boost you need for traffic and, subsequently, conversions.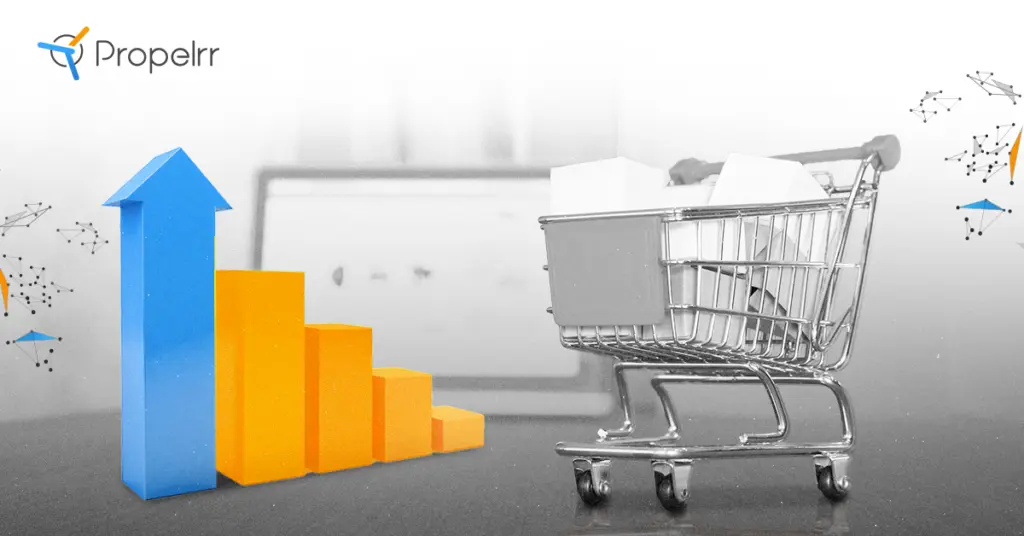 Businesses have a lot to benefit from ecommerce search engine optimization (SEO) For one, it increases brand awareness and engagement by sticking your sites at the top of search engine results pages (SERPs).
But there are benefits that we've noticed in our years as an SEO service company that extend beyond impressions and clicks. Ultimately, if done right, you can build up to online leadership and more revenue using the right techniques.
Ecommerce search engine optimization benefits
But apart from those mentioned, your brand can also transition to a sustainable and steady rate of growth online with the help of SEO, through:
Reaching new customers. In 2023, ecommerce sales are expected to grow by 20.8% – signaling a sustained acceleration of the industry in response to global digitalization. With the expected growth in the market, one of the best ways to capture online attention and a share of pocket is through ecommerce SEO as it helps you reach the right customers, exactly when they mean to shop or search for product/service information.
Priming your business for globalization. Expansion is the goal of any business and is achieved through small, strategic steps. But with the internet and digitalization happening everywhere, those steps turn into strides. More so with ecommerce SEO, you can reach a global audience for your business as search engines serve your content to users from around the world.
Obtain organic, and durable results in the long run. On top of quantity, ecommerce SEO also allows you to talk to quality customers. When users Google something, they have an intention or need that has to be fulfilled – making them the most qualified audiences for businesses eager to serve that need. Using the right techniques, you can reach customers who already have their credit cards, ready to punch in their details as long as your products/services prove to suit their needs.
As a business-to-consumer (B2C) marketing solution, ecommerce simply facilitates transactions between your business and customers. But, as with any sales channel, marketing efforts are necessary to boost conversions.
That is the exact role of SEO in ecommerce – to make sure you're marketing your digital storefront to customers; letting them know where and how to transact with you.
FURTHER READING: Ultimate Guide to Understanding SEO
Impactful ecommerce search engine optimization strategies
A strong and competitive digital presence is what your business needs in order to survive as the ecommerce industry continues to evolve. They would also need a reliable ecommerce SEO strategy that would look like the SEO guide outlined below:
Technical ecommerce search engine optimization
An SEO tech audit offers countless huge possibilities for ecommerce websites by making content relevant to users. By conducting this system check, you can gauge how your site is doing against competitors in the market. Executing a full audit, however, is not a good idea, at all.
The technical SEO basics are enough, and they are not as daunting as they seem. Minor SEO audits can be scheduled monthly, while a full audit can be done every six months or when your website goes through a major overhaul.
Why does your site need a technical SEO audit? Listed below is a technical SEO checklist to guide you on the common issues of onsite optimization.
Resolving indexing and crawling issues. If Google's search engine bots can't index your site, it will be worthless even if it is the best-looking website. This has to do with the robots.txt file that blocks your site's important pages. You might also need to look into faceted navigation issues which can result in duplicate URLs. Faceted navigation is the website's ability to provide users with options when filtering on-site searches based on product attributes. Consider this a technical SEO best practice.
Optimizing meta descriptions and title tags. This particular technical SEO optimization means greater emphasis is given on the target keywords. Pages that don't contain target keywords in their title tag, meta description, URL, and the content will have a hard time ranking in the search results.
Fixing technical errors. Another technical error slow website speed caused by large images, server response time, and repetitious HTML or CSS codes. The SEO audit also addresses mobile compatibility through usability features such as effective navigation and well-formatted content for easy scanning. This strategy can result in a boost in mobile sales number.
Correcting on-page issues. On-page issues include having the incorrect number of characters for meta titles (35-70 characters) and meta descriptions (maximum of 160 characters, including the keyword and CTA). Improper internal linking can also be addressed by an SEO check-up.
Internal linking. Internal links are links that can go from one particular page on a certain domain to a different page in the same domain. In other words, these are links that direct a user to another page within the same site. This internal linking strategy is used mainly for navigation. Apart from helping the users in website navigation, internal linking SEO best practices also help establish a hierarchy of information for a particular website. They also help cascade ranking power among websites.
Organizing site structure.

Subfolders have to be a part of your website structure. Site URLs have to be short yet descriptive. Having a good website hierarchy structure will enable your users to seamlessly browse and navigate through your site.

Your site structure analysis has to include creating an easy internal search such as placing the search box where it's easily located and making it big enough. Personalized search suggestions and setting autocomplete for search queries can also help simplify your site's architecture.

Clearing site pagination.

A review of your site's pagination or how the sequential pages in your site are arranged takes place in technical SEO vs. content SEO. It also makes a long text on a page easier to digest when broken down into several chunks. A pagination done incorrectly results in a lower search engine rank.
On-page SEO and content optimization
Conducting keyword research on Google. Your SEO campaign has to start with conducting research for the right keywords. This involves categorizing keywords based on buyer intent.A buying intent or purchase intent refers to the probability that a buyer will purchase the product or avail of the service. It is correlated to the average cost per click of a particular keyword found in your keyword research with Google. The criteria on how to keyword research falls under three categories:

Search volume. This refers to the number of instances people have searched for the keyword. It shows how interested people are over a specific keyword. A keyword is popular among users when it has a high search volume. This means there is a high percentage of users actively searching for this particular keyword.
Intent. One of the tips for keyword research is knowing the intent of people using a particular keyword to look up a certain product. The user intent reveals what people are interested in when they input a particular keyword on Google's search bar. You may enter additional words if you're having a hard time targeting the user intent of a specific keyword.

Relevant competition.

Your competition can reveal specific areas on your site that you need to optimize. Type a particular keyword on Google's search bar and select a competitor from the results. Choose a larger competitor and take a look at their site by going over their product categories and pages for a particular keyword research niche.What are long-tail keywords?

Long-tail keywords are phrases that consist of three or four keywords and detail a particular product or service offering. Every time a customer uses these kinds of search phrases, this means they already have a particular product in mind that they want to buy.

These queries tend to result to immediate conversions because of their specificity. In contrast to long-tail keywords, generic keywords used during general searches target consumers who only need information to make a buying decision.

Creating high-quality content.

After conducting keyword research, use the keywords you gathered by writing highly relevant content. They have to be placed in strategic locations of the content and mapped according to its landing page.

Take note that it also has to be based on the buying cycle. Creating content that is relevant to users is critical when learning how to do SEO on an ecommerce website. It must contain the following:

Category pages

– pages based on similar themes or subjects that give structure to content.

Product pages – where your potential buyers will see your product offerings

Buyer's guides – help your consumers in their buying decision

Reviews – the customers' overall customer experience and satisfaction rate about your products or services.

Blog content – any informative content from infographics, videos, images, and

text related to the site.

Optimizing on-page SEO.

Your URL has to contain the keyword, and it has to be simple; so that your site's search rankings will improve. The keyword also has to be in the title tag or H1 tag of your content and should be placed at the beginning.

For the meta description, the keyword needs to be present since Google highlights it in the search results. Rich snippets are also essential in SEO ecommerce because the click-through rate for them is higher.

Every snippet that has a high CTR means more traffic is directed to your site. As more people click through your snippet, the more that Google will recognize it, thus improving your rankings.

To get rich snippets, you need to add structured data or schema on your site. This is a piece of specifically formatted code that search engines understand. The search engine will then read the code to create rich snippets and provide users a more informative result. Rich snippets are basically what you get when you use a Schema markup, which is one of the most important ecommerce SEO tools. Have an on-page checklist, just so you don't get lost in the process.
Link building for your ecommerce website
Link building works by getting more high-quality links that contain your target keywords. The catch here, however, is that it can be a bit difficult since you will build links to Product and Category pages.
When your content links to low-quality sites, this can also adversely affect the traffic to your site, on top of getting a penalty from Google. You can do outreach from bloggers or other sites, however, these site owners may remove some of the links in your content or ask you to pay for the links as another form of marketing strategy on their end. In general, try building links by following Google's Webmaster Guidelines.
Here are some link-building tactics that will improve SEO for an ecommerce website:
The 'Moving Man' Method of broken link-building.

This is a

backlinking technique

that targets high-quality links to relevant sites related to your industry. It reaches out to people who have the same interests as your site's. Also, these links are currently linked to pages that are no longer offering their services, have already moved, or have shut down.

This is done by finding an out-of-date webpage then creating better quality content vs. the original version. Proceed by contacting all the sites linked to the outdated website and asking if they will link to your content since it's already an updated version.

Claim unlinked brand mentions.

Claiming unlinked brand mentions improve ecommerce SEO. This works when a certain site mentions your brand or your business but did not link back to your site. To claim, find the unlinked mentions of your site's name.

They are not only limited to your brand name but also to anything that is related to it. It may be your company representatives or your unique products and services. Make sure, however, to claim links on high-domain sites, only.

Influencer marketing.

When you provide product samples to bloggers or content creators, this is called influencer marketing. This is an ecommerce SEO best practice that involves a collaboration between top influencers and brands.Your brand can benefit from these "ambassadors" since they already have the audience you need on different channel streams, including blogs, social media, digital ads, television, blogs, and columns.

Links from complementary business and suppliers.

Wholesaler and manufacturer links will help your site or brand name a great deal. There are manufacturers who showcase their affiliate stores or companies if they need to buy products in a selected area. Your brand name can be included on their list of legitimate resellers.

Look at the manufacturers' websites and see if your brand offers some of their products that they can link back to your site. Start by looking at their store locator; if they don't have a list, reach out to them through their business email address.

Links from partner sites.

These are sites that contain similar topics as yours, which could lead to a potential linking partnership and help boost your sales online. Try going through blogrolls, and check out other blogs that are highly recognized by the community.

This could mean looking down the rabbit hole, 'though, and not finding anything significant. It can, however, provide you with countless ideas and opportunities, as to where your link-building process can lead you.
Key takeaways
There is nothing more essential to an ecommerce business than to rank higher than their competitors on Google, to generate more sales. The guide on how to improve your SEO game might just do the trick to improve your site's traffic and help you come up with strategies to boost your online sales.
Know your competitor and where you stand in the market. The ecommerce system is constantly changing; it is critical for your business to stay up-to-date on the latest ecommerce trends.
Perform content and on-page optimization. Start by doing keyword research and then create high-quality content, based on the buyer intent.
Apply link-building strategies to your site to boost sales performance.
These are only some of the ways to improve sales via SEO tactics, assuming you have all the right elements to implement them. Once you have all of these in place, you have a great opportunity to be way ahead of the game and perform better than your competitors.
Do you have some ecommerce SEO best practices yourself? Let us know in the comments section or drop us a line on Facebook, X, or LinkedIn. We'd love to hear from you.
For more tips on how to improve your ecommerce site search performance, make sure to subscribe to our newsletter for weekly tips.
Subscribe Now
Choose topics you want to get regular updates on: