Digital got you dazed?
Type it below, and we'll show you what we've written about it!
13 Practical Tips for Ecommerce Conversion Optimization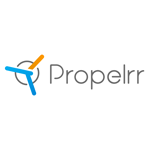 Propelrr

02 Mar 2023

13

min

read
Starting an online business is one thing but maintaining and growing it requires techniques such as ecommerce conversion optimization.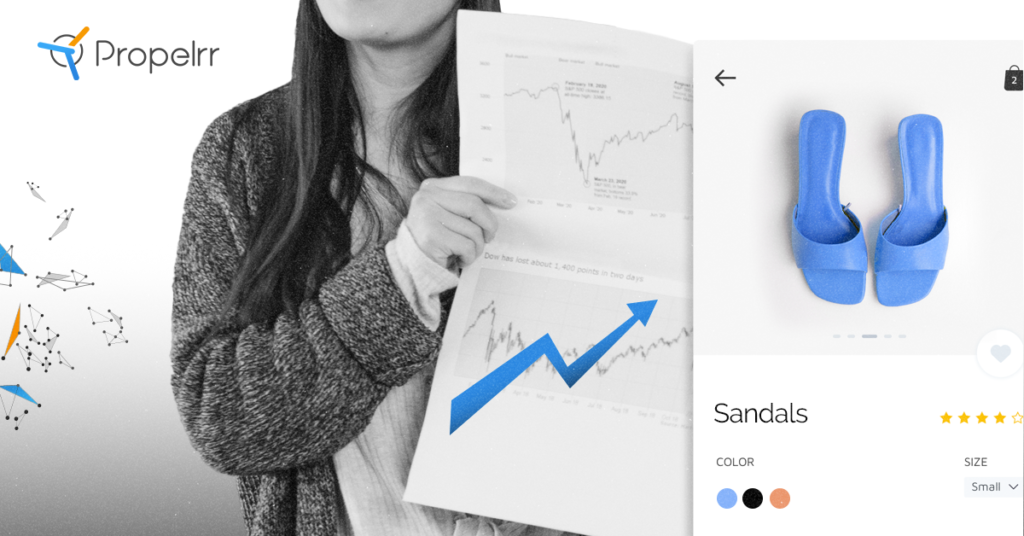 Whether you're marketing to consumers or businesses, this knowledge will be critical for various reasons. For one, you need to earn back your starting capital. Another is that it's vital to sustaining and growing your business.
As if those weren't hard enough to achieve already, factors such as tightening competition and erratic algorithms are making it an arduous task. With both of these remaining out of your control and the challenges attached to them becoming more difficult, it's become more important than ever to innovate and experiment with strategies.
Enter conversion rate optimization (CRO), specifically for ecommerce. A practice that takes the usual data-driven digital marketing approach a notch further with experimentation.
And while it's beginning to sound like a big fish-only move, small businesses will be glad to know that – thanks to the increasing accessibility of various digital marketing tools – you can take your steps toward innovation now, too.
What can be gained from ecommerce conversion optimization?
Ecommerce CRO is primarily aimed at improving the efficiency and effectiveness of your websites and pages. As an overall strategy, it takes into account multiple facets of online store-fronts and how users interact with them during a transaction.
CRO is a powerful technique for boosting sales as it's a practice that focuses heavily on customer satisfaction. And, in anything marketing, we all know that customer satisfaction is your top priority.
It will factor in things such as search optimization, user experience (UX) design, and conversion copywriting. And it identifies how these various parts synergistically contribute to a pleasant customer experience. Put together to make up a smooth and easy customer experience, ecommerce CRO helps you achieve the following:
Increased website traffic and engagement from targeted audiences. CRO is a multi-faceted practice that combines various digital marketing techniques like search engine optimization, user experience (UX) design, and others, to achieve a fully optimized ecommerce experience. This effort, though arduous, is greatly rewarded both by search engines and customers alike with increased website traffic and engagement from audiences.
RELATED READING: Ultimate Guide to Understanding SEO
Improved customer experience resulting in higher conversion rates. Through UX design, ecommerce CRO helps improve overall customer experience – resulting in more conversions. With the inherent goal of making transactions smoother, UX and ecommerce CRO makes conversions – lead generation to sales – move smoothly.
Reduced cost per acquisition (CPA). Ecommerce optimization also helps lower costs of acquisition by helping you boost your presence organically. Boosting organic reach helps you cut back on advertising expenses while, at the same time, optimized ads are also pushed to more people.
Ability to identify areas that need improvement. Lastly, through ecommerce CRO, you can also build a bank of data through experimentation which, in turn, helps you identify further areas of improvement. This allows you to scale your efforts much faster and push you in the direction of innovation.
READ ALSO: 5 Marketing Experiments That Show the Value of Testing Ideas First
The benefits of ecommerce CRO summarize to one thing: Performance. Which, for a small business, can make the difference between surviving and thriving in the digital age.
But before, any kind of conversion optimization process would be a pipedream for many small enterprises. Now, however, this practice has become more accessible as it becomes more closely tied to the fundamental practice of digital marketing.
FURTHER READING: Digital Marketing Resources for Building Resilient Online Businesses
Ways you can increase ecommerce conversions
So, how do you achieve this kind of success as a small online shop? Below are some practical steps to get started on ecommerce conversion rate optimization discussed in detail.
1. Decide on your brand identity.
It is crucial for you to establish your identity in the ecommerce landscape. A distinct brand allows you to stand out from the competition, in and of itself.
The first thing you have to do is decide how you want to set up your ecommerce business. How do you want your business values, products and/or services, and brand story represented on digital and offline platforms?
When answering these questions, it's important to consider the following important elements of branding:
The tone of your brand. This directs your so-called "vibe" as a brand and how your customers receive you. It should show personality and give a striking and lasting impression on online customers.
A creative logo. As the emblem of your brand, the logo is the clearest visual identification of your brand. Like everything else about branding, distinction is the goal. During the design process, you must determine the important visual elements and styles that you would like to represent your brand and, simultaneously, get a look of the landscape to see if there are similarities and differences with other brand logos of competitors and non-competitors.

Color palette. Color psychology has proven that the hues and shades you choose communicate a deeper meaning. Hence, when it comes to a palette, you must consider both your core identity as a brand and how you wish it to be perceived by your customers.

Do you want to highlight trustworthiness? Hints of blue will help you do so. Black signals luxury and exclusivity and are hence, used by a lot of luxury brands.

Consider the colors you choose carefully as they will also dictate the visual branding of succeeding assets such as advertisements, social media posts, and other facets.
READ ALSO: ​​9 Core Customer Feelings That Stimulate Brand Engagement
Content and copy strategy. Your content and copies – be they for websites or social media posts – are the best depiction of your brand tone and voice. In creating copies and content, you must ensure that these are consistent across the board, or else risk confusing and turning away your audiences.
If you have already built or established your own ecommerce business and you have already put up your own website, it is vital for you to review the contents of your website and ask yourself if your website clearly sends your message – pertaining to your brand and offers.
2. Get to know your audiences well.
Once you have established your brand, the next thing you must do is to know your audience well. Your ads or content, no matter how well-made, will not bring in leads and conversions if they do not resonate with your target audience.
It is important for you to know all the touch points of a persona/audience:
Demographics. The overview of the persona's background. This helps create a clearer and more personal image of your target audience. Demographics should include pertinent data such as age, gender, salary, location, and education.
Psychographics. Refers to data about the persona, their interests, opinions, and lifestyles. This can guide you in developing campaigns and building a fruitful connection with your audience.
Technographics. Reveals the tools your target audience uses, what they use them for, and how long they have used them. This can help towards more targeted prospecting and improved customer retention.
Challenges or pain points. Can help you hone your content. These data tell you the factors that prevent your target audience from achieving their goals.
Motivations. Critical in improving your content and campaigns as this provides information on what drives your target audience to interact with brands.
By understanding your target audience on a deeper level, you will be able to address their needs whether through your online content, products or services.
3. Optimize your landing page.
The first conversion marketing strategy on this list is to optimize your company's landing page. Your landing page is the first thing potential customers see when they check your brand out. If your landing page is visually or functionally flawed, then your visitors won't just be turned off by the landing page – they'll be turned off by your entire business too.
To get a sound basis to start optimizing your landing page, consider the seven levels of conversion for online users. You need relevance, trust, orientation, stimulation, security, convenience, and confirmation to complete a conversion.
Take the first few levels into consideration as you optimize your landing page. Even if your page is relevant to customers, it may come off as untrustworthy, disorienting, dangerous, or inconvenient to them if it's functionally flawed. To reach the confirmation stage, your page must guide users through the seven levels of conversion first.
4. Make site navigation easy.
In line with the previous point, use conversion-focused ecommerce design tips to make site navigation as easy and as smooth as possible on your landing page, and on your company's website as a whole.
You'll notice that this tip carries the same rationale as the previous one. If potential customers have a hard time navigating your website, then they won't just be disappointed by the site. They'll be disappointed by your brand too, and will be less likely to complete conversion for your business.
Improving site navigation ensures a smoother and more successful customer journey. Users will be able to access the information, stimulation, and security they need to make a purchase and return to your business more easily than ever before.
5. Explore digital psychology practices.
"Digital psychology" may sound like a big, foreign phrase to you, but digital psychology practices are a tale as old as time.
These practices, also known as neuromarketing, refer to the way marketers measure neural and physiological signals to learn about their users. This informs marketers on choices for online advertising and other marketing disciplines.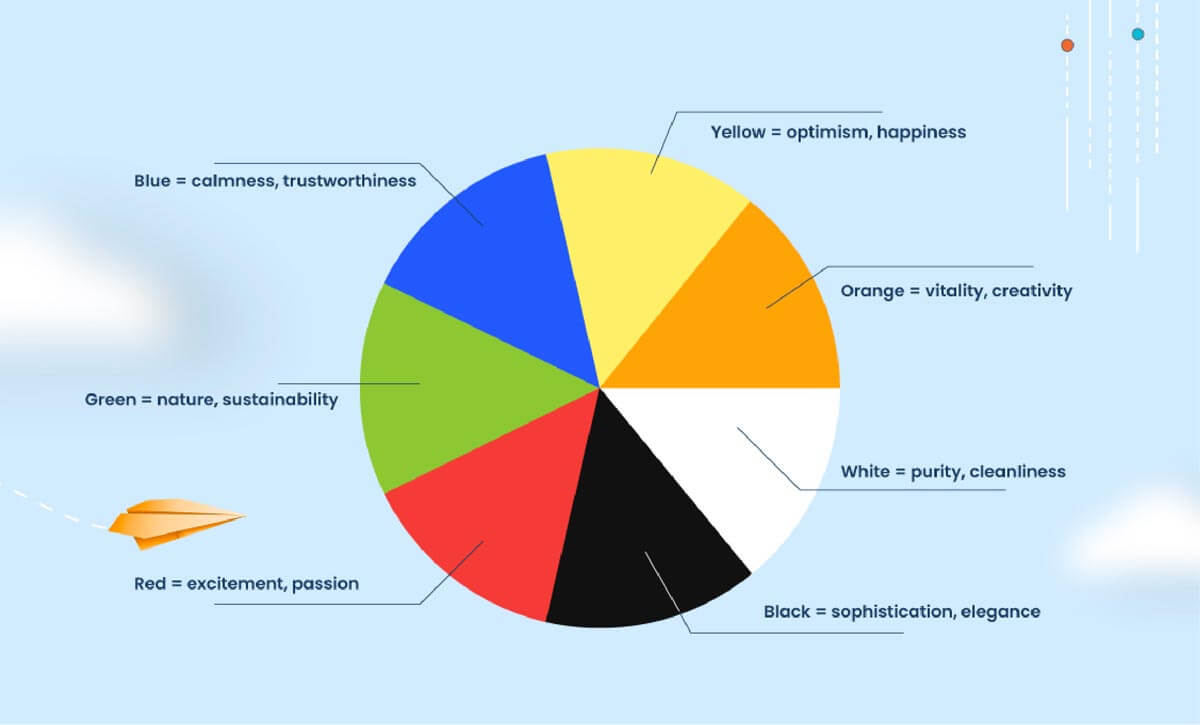 One example of notable old brain stimuli that marketers encounter in digital psychology is contrast. Human brains have been found to be sensitive to clear contrasts, like "before and after" or "dangerous versus safe" patterns. Contrast helps clients make quick decisions – that stimulus helps marketers utilize contrast to attract faster conversions among users.
In a nutshell, these practices help you control user attention to influence them towards more conversions. By knowing how to resonate with audiences, you can easily improve ecommerce conversion rates for your online brand.
6. Encourage reviews to know customer sentiment.
Customer sentiments help you examine the emotions, impressions, and attitudes of your customers for you to make better sales and marketing decisions. That is why encouraging your customers to review your product or services is an important ecommerce conversion rate optimization technique,
According to a survey conducted by BrightLocal, 85% of consumers trust online reviews and consumers treat them like a personal recommendations.
Here is one way that you might want to try when encouraging reviews to know your customer sentiments: You can always add a review request form on your website specifically on your product pages for your customer to answer, but you must also make sure that the review request form can be easily answered by the consumer. Make sure it is user- or mobile-friendly.
7. Invest in collecting customer data and feedback.
Investing in collecting customer data and feedback is one way to increase your ecommerce conversion funnel. Customer data allows you to understand the journey of your customers on your website – from the moment they click on the landing page to the time they abandon your website or complete a profitable action.
The data you gather will guide you in improving your web pages, content, and marketing campaigns, and ultimately increase your conversions. You can also be assured that the data or feedback that you have gathered is reliable because it came from legitimate sources.
Here are some examples for you that you might want to try on how to collect your customer data and feedback;
Surveys. These are the most common way of collecting customer feedback. You can create survey forms and email them to your customers, or you can also create website survey forms and/or pop-ups.
Phone calls. You can consider this as if you are talking with your customers face-to-face. Through the call you get cues you couldn't assess on a survey like their tone and mood; signaling how they feel about your product or service. However, remember that in making phone call surveys, you should pick the right time of the day to avoid disturbing your users.
Transaction emails. You will be receiving these transaction emails after your customers signed up for a new service or upgraded to a new plan. You can insert feedback questions regarding the service or the upgraded versions of your product or service.
Net Promoter Score (NPS) survey. Net Promoter Score surveys let you know how your customers feel about your products or services. It is a loyalty metric used to collect customer feedback data.
Data mining. Is the process where you use software to look for patterns in large batches of data. The patterns can lead to a better understanding of the pain points and aspirations of your customers.
8. Message-mine valuable customer insights.
Message mining is a research approach and data driven method of scouring the internet or other customer feedback sources for reviews and top concerns about your product or service. Message mining is all about knowing what your customers are saying about you.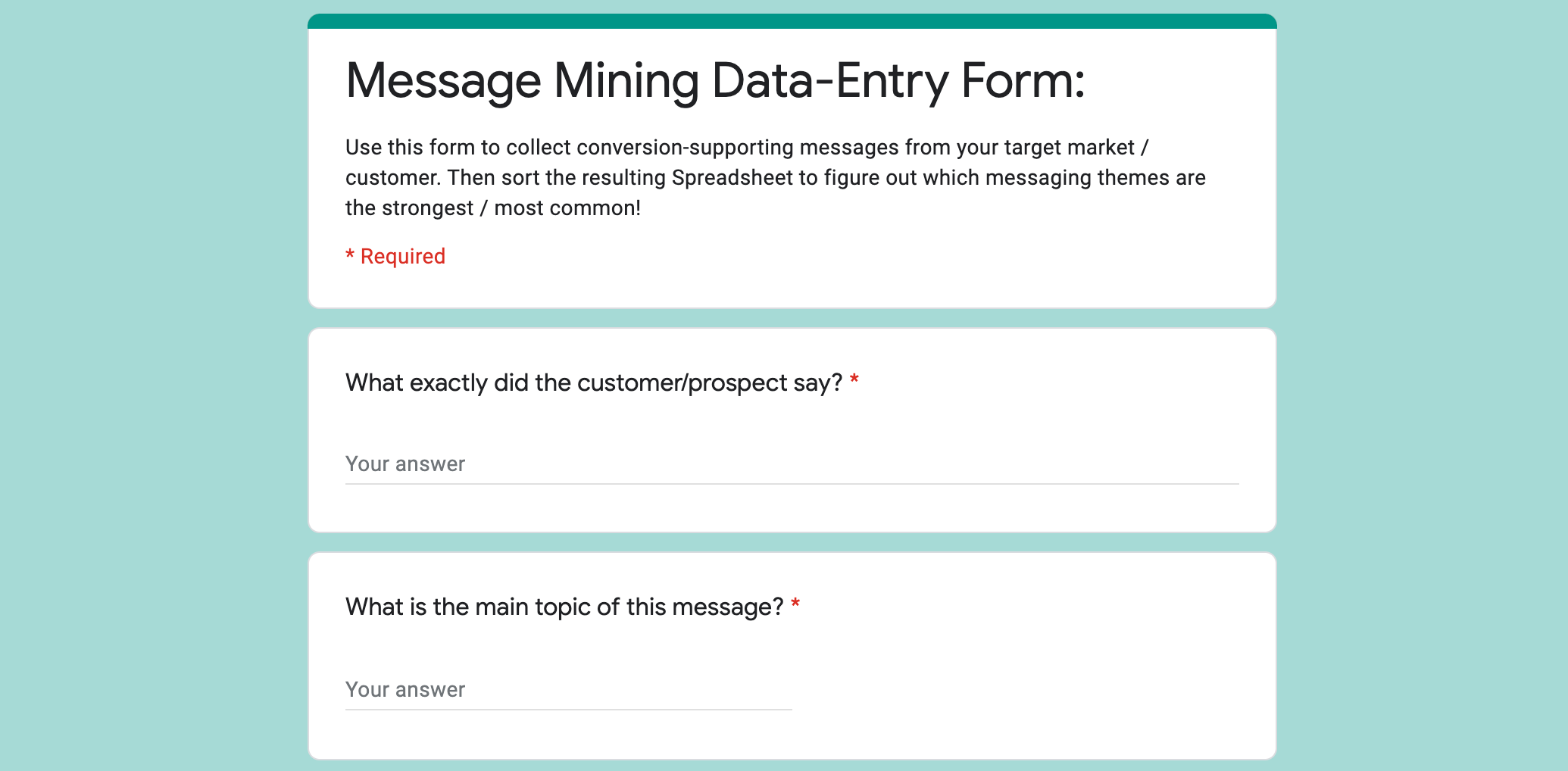 Customer experience and product marketing expert Nneka suggests looking out for these key factors in customer feedback when message mining:
points of value customers mention;
specific things about your competitor that they do not like;
suspicions they may have, and;
interesting analogies or similes they use when talking about your product or service.
After discovering the points of value that the consumers mention from message mining, then you will have a clear picture of what is going on and you can now start creating solutions for them.
9. Implore neuromarketing practices.
What is neuromarketing and how can it increase ecommerce conversion?
A report by Ebben Harrell published in the Harvard Business Review introduced the field of neuromarketing, which is sometimes known as "consumer neuroscience." This involves studying the brain to predict and potentially even manipulate consumer behavior and decision-making.
Considered as "frontier science," neuromarketing has been bolstered over the past five years by several groundbreaking studies that demonstrate its potential to create value for marketers.
According to an article published by CXL, modern psychology researchers suggest that the human brain has three figurative parts:
the new brain which the person uses to think;
the middle brain which the person uses to feel, and;
the old brain which the person uses to decide.
The third part is the most important to neuromarketing because it makes most of the person's decisions.
The same CXL article mentioned that one example of controlling the third figurative part of your consumer's brain is the application of the contrast principle. "Contrast" is generally used in the context of design, especially involving call-to-action buttons which should be in the dominant design to stand out.
The contrast principle allows you to persuade your customers to make decisions through design.
10. Write copies that resonate with your audience.
In copywriting, you must be creative enough to create content that captures your audience to the extent that will inspire a specific reaction from them.
In digital marketing, copywriting is considered as the art and science of using words and letters to breathe life into a page or product. This is why you should never underestimate the power of a good copy because it can drive the result that you need.
How can you create a copy that will resonate with your audience and increase your conversion rate? Here are some tips to help you.
Identify your target audience. You must identify your target audience. You must ask the question: who are you writing for? Is it for professionals? Millennials? It is important for you to identify so that you will know what choices of words or jargon you will be using.
Be creative. It is mentioned earlier that copywriting is considered an art and science. Tell a story in a way that turns your brand into something relatable to your audience that would grab and hold their attention.
Keep it simple. Creating a story does not mean using fluff words to make your brand relatable and your copies catchy. You must remember that the average attention span of consumers today fell from 12 seconds to 8 seconds. So you must keep it short, simple, creative, and interesting.
Create a call-to-action (CTA). It is advisable for you to always include a call to action in your marketing materials, asking your audience to purchase your product or subscribe to your services.
It is true that not all people have skills in copywriting. However, if you are really eager to sharpen your skills in copywriting, you need to keep practicing until you perfect it! You can also employ the services of skilled copywriters to guide you through your copywriting.
11. Explore pay-per-click (PPC) advertising.
PPC advertising is the process of using paid advertising to promote your company on the internet. Businesses pay for every click a user makes on your ads because it helps to lead the potential customer to your business site directly.
With the right budget allocation and strategy, you can use PPC ads to drive those sales with ease. Just make sure you have the best PPC agency by your side to help optimize your campaigns.
12. Improve website loading speed.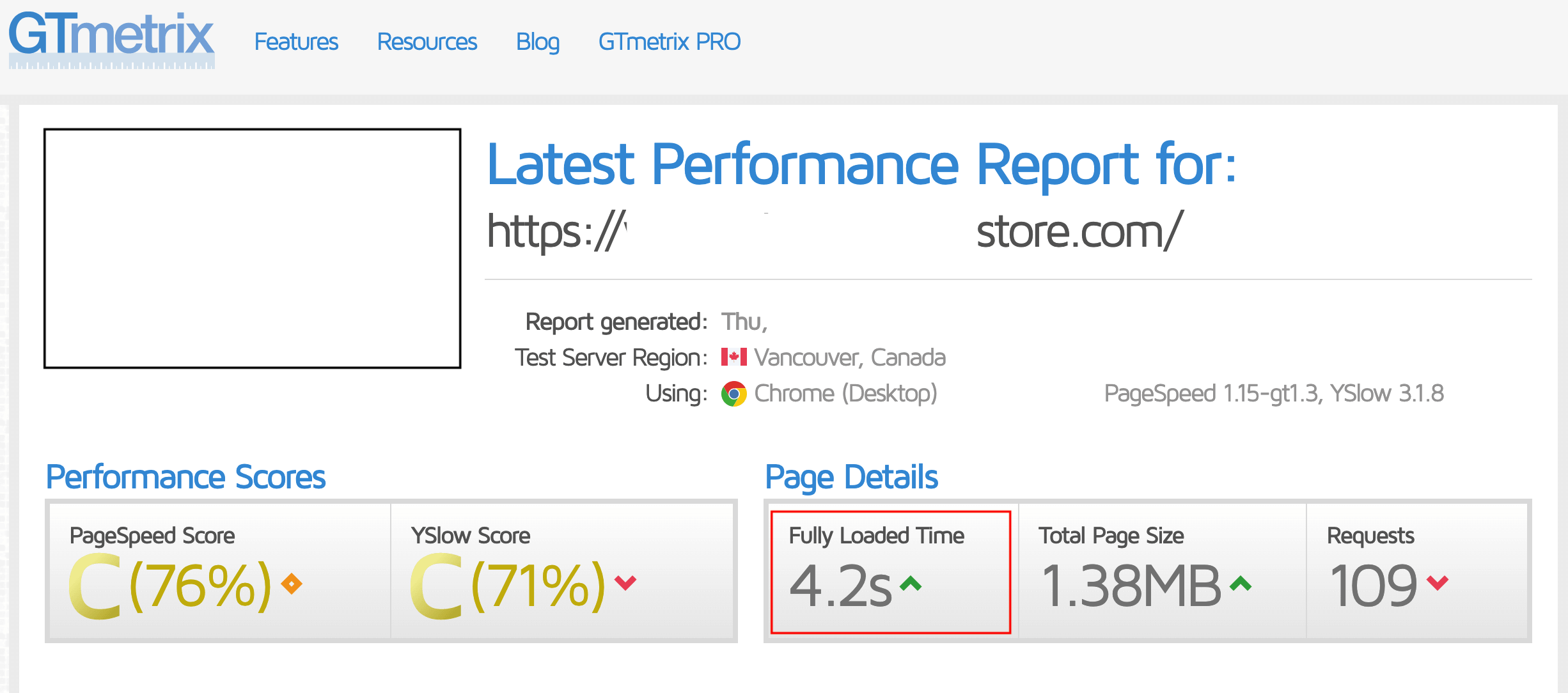 Have you ever been faced with a slow-loading website? It's not fun. As a user, you probably hate it when websites take forever to load. You might even exit the site entirely due to frustration or disappointment.
If you want to keep potential customers interested in your brand, you need to ensure your website is up to snuff. Make it a priority to optimize website speed so that potential customers are converted into buyers for sure on your company's website.
13. Make your ecommerce site mobile-friendly.
Here's a leading story for digital marketers this year – mobile is the future of internet usage today. Want to keep up with the times and stand out from the crowd? Then you should make your business site mobile-friendly for all your mobile users right away.
By making your site friendly for mobile users, you can access them wherever they are, and wherever they spend the most time. If your users spend a lot of time on TikTok, for example, you can leverage the app's new Lead Generation feature to increase conversions for your business on this popular app directly.
Mobile is the future of online business success. To reach your conversion-focused goals for your brand, make sure to optimize your ecommerce website for phones and all other mobile devices.
The business of ecommerce
To properly gauge the performance of your own ecommerce sites, it's important to take note of some key figures for benchmarking. Awareness of the overall market will help you strategize accordingly based on the industries in which you operate and the typical consumer behavior of ecommerce clients.
The average conversion rate for ecommerce websites in the states is at 2.58% as of Q2 2019. Data from Invesp has shown that the average global ecommerce conversion rates have been on the decline since 2014. This has made it more important than ever to optimize ecommerce as the size of the market dwindles.
Conversion funnels indicate that only 3.3% of sessions with an add-to-cart conversion end in transactions. Smart Insights reports that, of the total sessions you get from visitors, only a small percentage will actually end up purchasing. Hence, it's recommended that businesses focus on experience optimization of the payment process, and explore strategies to recapture cart abandoners.
More conversions are happening on mobile devices. Citing data provided by Kibo e-commerce Quarterly, Smart Insights reports that mobile transactions are accounting for more and more conversions as desktop and tablet conversions decline. Great Britain's conversions on mobile between Q2 2021 and Q2 2022, for example, stay at 2.38% while tablet and desktop conversions dropped by 18.43% and 28.35%, respectively.
Even a tiny uptick in conversion rates can tilt a business from closing shop to thriving, as they don't just represent the one-off sales your website makes. They also represent the market you are able to retain – the number of customers you keep so your sales numbers stay consistent.
Key takeaways
If you want to increase your ecommerce conversion rate optimization, you must learn techniques that include data mining, copywriting, and those that involve innovations in science and psychology.
Collecting data, feedback, and reviews can help you analyze and know the sentiments of your consumer. Similarly, it also helps you understand how your brand stands with them – whether they are satisfied or have an opinion about how you can improve. You can always use the data that you collected for your future marketing strategies.
Study and apply the neuromarketing technique. They say that the brain is the most powerful part of our body. Then you must take advantage of the neuromarketing technique.
Seek help from experts. If you are new in the game, you can always seek help from digital marketing experts on how to increase the conversion rate for an ecommerce website. There is no shame in asking for help because it will surely benefit you and your business.
Do you want to know more about increasing conversions for ecommerce websites? You can leave a comment or reach out to the Propelrr team for more tips on Facebook, X, or LinkedIn.
Want more tips on how you can improve your ecommerce conversion rates? Make sure to subscribe to the Propelrr newsletter and have them delivered straight to your inbox.
Subscribe Now
Choose topics you want to get regular updates on: