Digital got you dazed?
Type it below, and we'll show you what we've written about it!
Conversion Optimization Digital Marketing
12 Conversion Marketing Strategies to Earn More Customers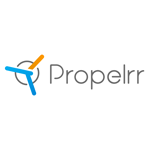 Propelrr

18 May 2021

10

min

read
Conversion marketing is a science of acquiring customers through a deep understanding of them.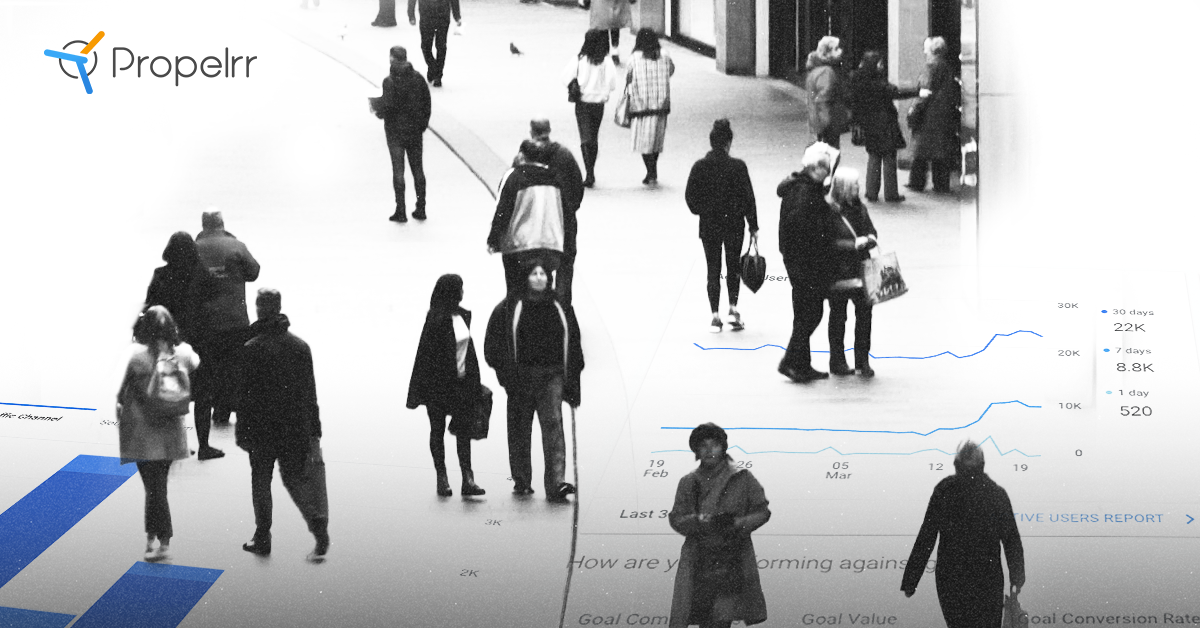 Conversion marketing strategies – what is it and why do you need it?
Every marketer knows the hardships of getting new leads – much more converting them into customers. Whether your using traditional marketing strategies such as print or digital ads, you know that the struggle in ensuring consistent results is very real.
But unlike most traditional methods are a "hit-or-miss" – someone may or may not contact you – ensuring consistent results with digital marketing is tremendously easier. This is because your digital marketing campaign results are more trackable, compared to traditional marketing where there is no way of knowing the exact number of people who saw your ads, showed interest and, moreover, who is just on the brink of making the purchase.
In digital marketing, essential details about your leads, including those who clicked on your ads or content, are available. These details are accessible through analytics that provide you with data that may signal a need for tweaking your next campaigns or retarget your current ones. Moreover, this data can be accumulated to determine patterns in your consumer-brand interactions, handing you the ability to "predict" the results of future campaigns.
This not only allows you to convert a lead into a paying customer, but do so in a more consistent and reliable way; which is the ultimate goal of conversion marketing strategies.
But before you get to that point, the matter of converting leads to customers begs the question: What are actionable steps in order to do this? How exactly do you develop a powerful conversion marketing strategy ?
As a data-driven digital marketing company , we offer you 12 scalable and effective tactics to bolster your conversion marketing strategies.
1. Get to know your audience well.
The essence of digital marketing is focused marketing in which you deliver your ads to identified groups of people. Traditional marketing barely gives data about your audience. This is a compelling reason why many US advertisers and marketers are shifting from traditional to digital marketing channels. In 2020, online ad spending in the US amounted to roughly $121 billion .
Your ads or content, no matter how well-made, will not bring in leads and conversions if they don't resonate with your target audience. Know the characteristics of your present customer base, their pain points and aspirations, where they are located, and what captures their interest. You may gather these invaluable information by creating personas, conducting customer profiling and surveys.
Persona
A persona is a representation of your real target audience. To create buyer personas for your business, you need key information about the people you're targeting.
What is their demographic profile? (Age, gender, salary, location and education)
What are their interests, opinions and lifestyles?
How do they access the internet?
What gadgets do they use and how long do they use them in a day?
Do they have specific pain points that need to be eliminated?
What are their motivations?
Add as many characteristics as necessary to finetune your personas. You may include the time of the day your audience logs into social media, their hobbies, and their sources of news and research info.
Customer Profiling
If a buyer persona is an analysis of your target audience or customers, a customer profile is a clear description of the type of business you should be targeting. Your goal here is to identify a business or company that costs the least to tap and likely become a long-term advocate of your brand. Customer profiling is useful if you're a B2B company.
Similar with creating buyer personas, you need data to craft customer profile:
What are the common attributes of your satisfied customers?
What do those who stay with you love about your business?
Buyer personas and customer profiles need to be updated periodically. Trends and buying behaviors change with the time. What interests your customers last year may no longer impact them today.
Surveys
Another way of getting to know your audience better is through surveys. To prepare a survey that will give you the data you need, make sure it is relevant to the participants. This means that you need to identify the people participating in your poll. Make your survey as concise as possible as people are not always keen to "donate" their time to these kinds of activities.
You may run the survey on social media, your website, or through email. Running a raffle or sending gifts to chosen survey participants may stir interest.
2. Build content that fits every part of the marketing funnel.
Conversion strategy marketing centers on finding your target audience and publishing the right content for them. But the content that will be helpful for someone in the prospecting stage is not the same with one already in the evaluation stage. Increase your conversion rate by creating quality content that fits every stage of the marketing funnel.
In the prospecting or awareness stage, you may publish social media posts introducing your brand or business. These are informative and shareable among those still not familiar with you.
Interested prospects want to get more information in the evaluation stage. They already know about you and your products, but want to dig deeper before they make a decision. The perfect content at this stage are webinars, useful resources, case studies and others that provide more information about you.
In the conversion stage, your audience is one step away from signing up. You just need the final push to seal the deal. Publish content that will address concerns such as delivery service and payment methods. You may send video content and infographics with a clear call-to-action.
Finally, in the after-sales stage, send content that will keep your new customers engaged with your business. You may send regular email updates in which you may include new products for upselling purposes.
3. Create an appealing landing page.
You need an appealing landing page to increase conversions. This page is where your visitor arrives on your website after clicking an ad or link. Landing pages have the highest conversion rate at 24% though it's the least popular type of signup form.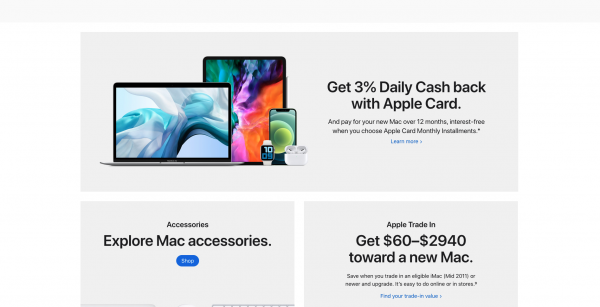 Apple's landing page for the Mac and other products are an exceptional example of simple and clear landing pages that communicate what they're selling in an easy-to-digest kind of way.
Your efforts to drive traffic to your website will be put to waste if the landing page disappoints your visitors, visually and functionally.
A user-experience design (UX design) for websites is a process that involves developing pages that provide meaningful and relevant experiences to website visitors. A UX design is user-centric in terms of usability, design, navigation, and impression.
Does your landing page have a UX design? You may conduct a heuristic analysis or a review to know whether your website is user-friendly. It involves evaluating whether:
the product or service pages are clear and coherent; and
the page content is clear and usable.
You may conduct a heuristic review of your web design or have a reputable UX design agency do the assessment for you.
4. Make sure your copy speaks to your target audience
Does your audience relate with the texts or spoken matter in your ads, email or content?
"Copy writing is about telling a good story. People love stories, they will sit and read for hours and days – right through the end," wrote Sean Durham for Medium . Durham shares several suggestions to create amazing copy such as taking the audience to the buying point instead of the pain point. Focusing on the pain points might reinforce fear. A good copywriter, according to Durham, uses words that "slide nicely through the mind" and eliminate fears through smooth and honest discussions with your audience.
Through a meticulous heuristic evaluation you'd be able to review the clarity of conversion-focused brand elements such as product messaging.
A good copy is crucial in creating impactful product messaging, which is a conversion-focused element. Product messaging is the "description, meaning, relevance, and value of a product of service". A meticulous heuristic review of your website elements can help identify areas of improvement.
5. Don't close the conversation – engage in email marketing
Don't underestimate the power of email promotions. Based on a Campaign Monitor study, about 1,000 small business owners said that email marketing is the second-most effective medium for building brand awareness. It also has the highest return on investment for small businesses.
One of the hindrances of converting a lead into a paying customer are the issues surrounding abandoned carts. Customers typically fail to complete their transactions because of a lack of trust on the checkout page, high shipping cost, lack of payment options, complexity of the checkout process, among others.
Email marketing can help you recover about 15% of abandoned carts and increase online business revenue by 50%, according to a study. You may send an email at least a day before a cart is abandoned to remind the customer of the items left behind. If there is no action, you may send a follow-up email 3 to 5 days after an abandoned cart and offer a discounted rate or free shipping.
6. Deliver your messages through video.
Are you still not creating videos for your conversion strategy? Perhaps these numbers would encourage you to reconsider:
83% of marketers said that video helped generate leads, based on a study by Wyzowl
88% of marketers reported that video gives them positive return on investment (Wyzowl)
93% of businesses earned a new customer through a video posted on social media, according to Animoto
YouTube leads all video platforms in terms of viewership with over a billion visitors each month watching over a billion hours of video every day. Create high-quality videos that deliver your marketing messages clearly and concisely, and distribute them in widely-used platforms.
7. Highlight customer reviews/testimonials.
Even before the Internet, people have been seeking feedback from family, friends and neighbors about a product or service before making a decision. Customer reviews are considered unbiased, hence a better source of information than the brand/business itself. Today, product reviews demonstrate a benefit in online marketing given the that more than 70% of customers are willing to wait until they've read reviews and testimonials before making a purchase.
Build trust and credibility though customer reviews and see your conversions soar. It is recommended to highlight these reviews with these tips:
Place the ratings and reviews above the fold or at the bottom of a browser window so site visitors would no longer need to scroll down
Don't delete negative feedback but address them right away. Customers will suspect censorship or worse, fake reviews, if only stellar reviews are accessible.
Post customer-submitted visuals of your products on your website or social media pages to help customers decide to make a purchase. Strive to give all the information your customers need to be able to proceed to checkout.
8. Get their feedback on how you could do better/product could be better.
Repeat business costs less than lead acquisition. According to Adobe Digital Index, an average e-commerce business allots 80% of its marketing budget to acquisition but 41% of its revenue is created by its repeat customers.
Boost your conversions by tapping on your existing customers. You may send an email or a social media message asking for feedback on how to improve your product or services. Then take this opportunity to upsell. Data by Yotdo suggests that nearly 28% of customers who click on products featured in review request emails end up making a purchase.
9. Incorporate a live chat or chat bot feature.
As mentioned earlier, repeat customers can contribute a lot to your conversions and revenue. But how can you upsell to existing customers if they're not satisfied with your offers and customer support?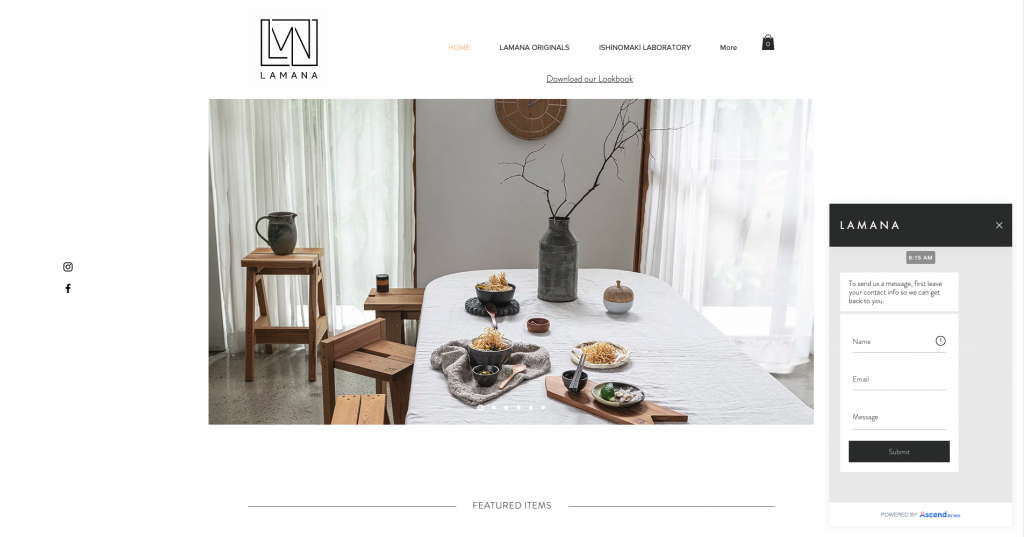 Take, for example, this live chat feature which can be found on the Lamana PH ecommerce site. Through this chat, you can course through any requests for personalization and for coordinating with the staff about your orders and deliveries.
Customer expectations are growing, especially in this age in which everything is done "instantly". People expect websites to load fast, deliveries to arrive the soonest possible time, and queries to be addressed immediately.
Increase your conversions by upselling to your delighted customers. Delight them with responsive customer support through a live chat or chat bot feature on your website. Live chat software allows real-time conversations with your customers even if you're not presently engaged. B2B companies that use this messaging tool saw an average of 20% increase in conversions . This is because a chatbot responds quicker than humans via emails. Keep in mind that in this digital world, speed is the name of the game!
10. Don't annoy your website visitors – optimize website loading speed.
Since speed is everything, a slow loading website can adversely affect your conversions. Bounce rate is a common measure used on how web pages perform. Google Analytics defines bounce rate as the "measure of visit quality". A high bounce rate generally means that your landing page isn't relevant to your visitor, hence they leave seconds after arriving on your website. Speed is another cause of a high bounce rate. If your landing page, or any other page on your website, fails to load in 3 seconds or less, a visitor will likely leave and move to another website.
Loading speed is a Google ranking factor as this is related to user experience. Not only will a slow-loading page turn off potential customers, this will also drag down your ranking in Google search results pages.
Know the current speed of your website using Google's PageSpeed Insight. If a page loads after 4 seconds or more, it's time to review the page elements and prep for page speed optimization .
11. Explore retargeting techniques
Retargeting or remarketing is a technique that can help you keep your brand or business in front of leads that didn't convert into paying customers. It's typical that most first-time website visitors don't make a purchase right away. A little (or a lot) of push is still needed.
Retargeting involves inserting a code on your website that anonymously "follows" your visitors all over the Internet. The browser cookie, which follows your visitors, will let your ads be displayed to those who previously visited your website. According to retargeting statistics, the technique can boost conversion rates by 150% and increase online sales by nearly 20%.
You may run a retargeting campaign using Google AdWords or Facebook, which allow a wide selection of customization options. For instance, Facebook allows you to retarget people who visited your website, took specific actions on your pages, launched your app or game, Liked/Shared your content on Facebook-owned platforms, etc.
12. Eliminate any and all friction in the user experience.
If a person clicks on your ads, his/her mind is set to either know more about your brand or products, or to make a purchase. Pop-ups, videos that auto-play, and other distractions can be annoying and turn off your prospect.
Improve your conversions by helping your leads convert into customers. Give them what they need to know to decide, and nothing else. You can save upselling content AFTER a sale. But make the sale first.
Make sure the headline and subheadings are apparent, highlight the product specs, and ensure that customer reviews are discoverable. Display high-resolution images of your products and indicate clear and concise text.
Key takeaways
Marketing costs a lot of money. Maximize your resources by choosing cost-efficient marketing tactics that deliver the best results.  Using digital marketing, you can rest assured that every penny is spent wisely. You need to move on from traditional hit-or-miss marketing and explore the power of data through digital marketing.
Here are key tips on how to use digital marketing to help you convert more leads into paying customers:
Get to know the people/businesses you're targeting to make sure you deliver the right messages, in the right format, via the right platform;
Create quality content that resonate to your audience at every stage of the marketing funnel; and
Finally, entice website visitors to browse your pages and do a profitable action such as to buy a product by improving your website performance.
Do you have other ideas on how to boost conversions? We'd love to hear from you! Drop the Propelrr team a line over at our Facebook , X or LinkedIn accounts.
Subscribe Now
Choose topics you want to get regular updates on: