Digital got you dazed?
Type it below, and we'll show you what we've written about it!
3 Conversion-driven Benefits of Ecommerce Website Development
Ming Lagman

22 Jun 2021

5

min

read
The benefits of ecommerce website development can prove to be valuable to your business. Especially if you're aiming to be more conversion-driven and efficiently work towards your long-game.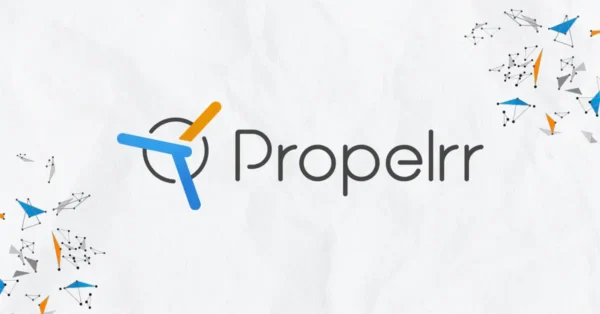 In the online marketing world your website doesn't just serve as a way to establish your brand's online presence. These days, your typical web development company isn't just considering functionality in the user experience sense during the build.
Ultimately, having your own infrastructure to house your brand online is part and parcel of a conversion-driven digital marketing framework, and web developers should already be switching up their processes to accommodate conversion-focused strategies.
Why you need to optimize for conversion
This is because of the existing evidence on ecommerce conversion rates and their importance in instigating valuable customer actions. If you're wondering if these account for revenue, then you'll find it interesting that there were 1.8 billion online buyers globally in 2018; a number that is expected to rise over 2.4 billion this 2021.
With those figures, it would be hard to really argue against the need of an ecommerce website in today's modern business landscape. But the story doesn't just end at you deciding on having an ecommerce website. There is also the matter of choosing the right ecommerce platform for your business to consider. Why put special attention to this aspect, you ask?
Well, as a veteran digital marketing company in the Philippines, we know from experience that ecommerce platforms each have their own pros and cons that can make or break your business.
Time and again, and especially for market players looking at longevity in both conversions and online business operations, we recommend taking up personalized ecommerce website development over rented platforms. The reasons for that, you'll find below.
Conversion-driven benefits of ecommerce website development
Before you take a deep-dive into the benefits of ecommerce website development, it would only be responsible to get a few hard truths out of the way.
If we're talking about the costs in putting up a shop in a marketplace versus having your own ecommerce site, the latter isn't exactly the option that's lightest on the budget. Admittedly, it will pose some strain on the time and monetary resources of businesses, especially new players.
But on the other hand, there are indisputable benefits of ecommerce website development that you can reap that can make the time and effort worthwhile. These are:
Cost-efficiency
Reachability
Customer experience
1. Cost-efficiency
Being conversion-driven is about cost-efficiency just as much as it is about gaining new customers.
Now, we know what you're thinking: Didn't we just say that it's costly? Yes, in fact, we did. But looking at those costs side-by-side to that of putting up a physical store, then that's a different story.
When it comes to capital requirements, ecommerce website development beats putting up physical shops by a large margin in terms of dollars or pesos you'll spend. Add to that, overhead costs for daily operations are also significantly lower for an ecommerce website.
So while yes, it can cost you a hefty sum for ecommerce website development they are often one-off payments, and periodical cash-outs for maintenance are significantly low. Digitized businesses also enjoy the reduced cost in terms of other administrative resources.
Ecommerce website development is also cost-efficient in terms of time resources. Where a physical shop may take up to a year to build and establish, the best and fastest developers can have you an ecommerce site online and ready for business in six months, or less. That's more time for you to be selling, rather than polishing the finishing touches of a cashier counter.
2. Reachability
Reachability, in the sense of ecommerce website development, doesn't just prove to be beneficial when your site is live. Because ecommerce website development is a process that exists online, it is not bound by geographical restrictions. This enables you to tap markets outside of your geographical reach, and for lesser the marketing and advertising costs.
Additionally, reachability for ecommerce websites also mean more opportunities to touchbase with a customer. How is that so? Well, needless to say, customer journeys are not as linear as they once were. Where once your customer simply walked into a store and buys a product, today they are often difficult to predict and round-about.
With an ecommerce website, you can continue communicating to your customers even when they choose not to transact in-store. They can do so wherever and whenever they choose.
Lastly, with ecommerce website development, you also gain an avenue to tap new markets. With the billions of users typing in searches and inquiries, you're bound to come across those you can convert into customers.
3. Customer experience
With regard to customer experience, the benefits of ecommerce website development circles back to the benefit of reachability. Here, the two are directly related to each other in that, given the enhanced reachability, your customer experience is also consequentially improved.
Apart from convenience offered in terms of accessibility, ecommerce website development also allows you to make your business flexible. Through ecommerce website development, you can customize the customer experience and provide your users with flexible options in various aspects of their journey.
Do they prefer paying via cash-on-delivery or credit card? Would they like to get direct updates from your brand? Whichever the preferences, having your own ecommerce website designed to accommodate this will help you serve your customers better.
This is perhaps the most valuable conversion-driven benefit of ecommerce website development. Because through a seamless and pleasant customer experience, you not only compel continuous conversions with your existing clients, but you also gain new conversions from their referrals.
Key takeaways
Ecommerce website development can be an initimidating prospect to tackle for newcomers and big players in the digital marketing scene alike. However, looking beyond the reasons they are intimidating, there are many more benefits of ecommerce websites that help balance out the risks. But keep in mind that with every risk comes a reward so long as you:
Keep yourself abreast with business and market trends. The digital marketing landscape will evolve rapidly and often without warning. Staying abreast with trends is crucial in navigating it strategically and ensure success.
Work to diversify your offerings to your clients. Online shopping experiences can't fully substitutre the in-person shopping equivalent, nor should they. It helps to look at both these channels as partners that augment each other; pushing your business towards achieving its bigger goals.
Design seamless and effortless customer experiences. The ultimate purpose of ecommerce website development is to serve your customers, above all. In the process of developing your own ecommerce channel, make sure that the customer is always the priority consideration.
Eyeing an ecommerce website development to augment your business operations moving forward? Drop the Propelrr team a line over at our Facebook, X, or LinkedIn accounts and let's have a chat about it.
Subscribe Now
Choose topics you want to get regular updates on: