Digital got you dazed?
Type it below, and we'll show you what we've written about it!
Weighing Marketplace vs Your Own Ecommerce for Business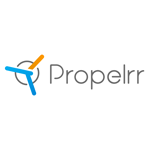 Propelrr Contributor

24 May 2021

7

min

read
As a web development company, we often get asked by clients this question regarding ecommerce: Between marketplaces and owned ecommerce sites, which one benefits your business more?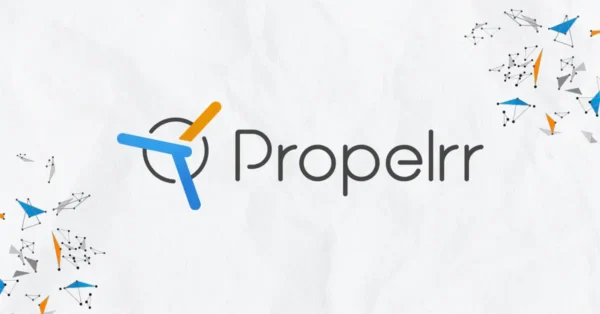 To which we can't give a straight answer, because plainly speaking, each of them have advantages over the other in specific cases. Both have pros and cons that make the choice fair game.
While you could choose to have both, that's something not every business can do. Especially not if you're just starting out. So if you're really caught in a corner and have to make a choice, which one do you pick?
To get closer to an answer, allow us to clarify the difference between the two.
What is a marketplace?
A marketplace is an online platform where the site owner lets different third-party merchants sell on the site and invoice the customers. The platform is for both sellers and buyers.
What is an ecommerce website?
On the other hand, an ecommerce website is an online store developed for and owned by a single brand or multi-brand. Here, the site is used by a specific brand to sell its own products. The website owner owns the inventory, invoices the customer, and also pays the value-added tax.
An ecommerce site is also known as a single vendor site. One store owner can use it to run the site for selling goods.
So, a marketplace may be an ecommerce site, but not all ecommerce sites can be regarded as marketplaces.
Now, let's look into the pros and cons of choosing between a marketplace versus your own ecommerce.
Pros of choosing marketplace over your own ecommerce site
Here are the pros of choosing marketplace over your own ecommerce:
1. Easy setup
No one wants to deal with the hassle that usually comes with setting up an online store. A marketplace offers a solution for that. You can set up the same day and start selling on a marketplace.
For instance, if you want to open a store on the Etsy marketplace, you can kick start by simply pressing the "open your Etsy shop" button.
Or you can even sign up using your Google or Facebook account. No technical expertise is required!
From there, you just have to create a password, answer details about your store, what you wish to sell, and add your contact details. The entire process will not take more than an hour.
As you can see, the entire process is quick and intuitive. What's more, you will get continuous support along the way in case you get stuck.
On the other hand, you're entirely on your own while building your own ecommerce store. And that isn't as simple as just merely signing up – you have to develop a site, design your store, add payment gateways, plan the entire website map, and a lot more.
2. You don't need to try so hard to get traffic.
What do marketplaces like Amazon and Etsy have in common?
They are already household names, which means they already get tons of traffic. This eliminates the need for marketing and promotion to garner traffic and visitors.
For instance, in the last six months alone, the Etsy platform garnered 391.8M visits.
Owing to the high traffic running through the platforms, the chances of potential buyers trying to find a product like yours are much higher.
You also don't have to worry much about SEO or paid advertising as you do when you are running your own ecommerce site.
3. Brand familiarity
Brand familiarity is a huge advantage that marketplaces offer for businesses. People are already familiar with major retailers such as Amazon and Shopify and what they stand for.
If your business aligns with these values and your targeted audience is there, you can market your business without having to spend much to get people to hear about you. Even if you are a brand-new company and have not earned a reputation or name, your business will still be known by association.
Cons of choosing marketplace over your own ecommerce site
Though the benefits of selling in a marketplace are plenty, there are some cons as well:
1. You will have to compete with multiple brands 
You might have created a unique product, but there will always be many similar offerings out there competing for your potential buyers' attention. Thus, if the marketplace is crowded, which usually is, it won't be easy for your product to stand out.
Besides, your competitors are going to most likely target buyers who visit your listings and place ads for their products on your pages. If the competition is stiff in your product category, it will be challenging to get exposure or easy sale.
2. People may never recognize your brand
Sadly but unavoidably, whenever people buy your products from a marketplace, they assume they are purchasing from that marketplace. So, the customers are only going to remember the marketplace when they make a purchase again.
Most marketplaces do not focus on the sellers. Their focus is on the products. Plus, they don't offer customization, making it hard to build brand awareness and recognition. So, it will be hard to differentiate your business.
3. You can't communicate with your customers outside of the site
A marketplace serves as a third party. Thus, sellers aren't able to communicate with buyers outside of the site.
You will not get the opportunities of sending your customers future promotions, product recommendations, new product announcements, or reminders to drive future sales.
And if you look at the stats, customer retention accounts for most of the sales in an organization.
As per stats, existing customers are 50% more likely to try new products and expend 31% more as opposed to new customers. Also, 70% of respondents in a survey agreed that it's cheaper to retain than obtain a customer.
When you don't have a customer list, you will have to rely solely on new sales.
Pros of choosing your own ecommerce site over the marketplace
There are plenty of benefits of choosing your own ecommerce site over the marketplace. Some of the most important benefits are mentioned under:
1. There is no direct competition
Yes, when you have your own ecommerce website, you won't have direct competition. Since you will be selling only your goods on your own site, you won't have to use ads to rank higher or get your listings to compete with other similar items sold by other marketers.
And if you use popular ecommerce platforms like Magento, you can enhance your SEO as well to rank on search engines. It has a rich set of built-in SEO features, including product meta tags, prefixes, and suffixes for title tags, SEO-friendly URLs, rich snippet extensions, and more to rank your site higher and gain traffic.
2. Total control over site functionality, design, and navigation
Since you're managing your own website with the help of integrated tools, you can do anything, starting from updating your logo and refreshing the color palette to tweaking elements, including shopping cart functionality and payment gateways as required.
3. Collect customer data for future marketing
When you have your own e-commerce providers, you can collect data from your customers who follow you on social media or subscribe to your email newsletter. The info can be used for things like promotion announcements, follow-up emails, or customer satisfaction surveys.
4. Build your brand recognition
Unlike a marketplace, people type in your URL to get to your site. They associate your products or services that you offer with that URL.
Also, based on your company values, you can create the shopper experience you desire, thus building brand recognition.
5. You can have your own fee structure and pricing.
Definitely, your ecommerce tools will have a cost. However, you can budget for the tools depending on the service agreement. You don't have to deal with changing fees, commissions, and extra costs on a regular basis.
You might have to modify your fee structure from time to time, but they are usually less arbitrary in nature as compared to a third-party marketplace.
6. Fewer sales restrictions and rules
Your ecommerce site may be restricted to sell illegal goods or highly regulated items, but apart from that, you can sell anything you like. You don't have to worry about the platform suspending or banning you.
Cons of running your own ecommerce store
1. Set up takes time and money
If you are planning to set up your own ecommerce website, you will have to select a domain name representing your business and select, design, and customize your website theme. You'll also have to discover a suitable platform to sell, such as Shopify or Woocommerce.
And this doesn't end here.
You will also need to hire a web developer, or you should have extensive experience in web designing. It is not only time-consuming but will also take a lot of money to finally launch a store of your own.
2. It is a struggle to generate traffic.
E-commerce store owners struggle to generate traffic when they launch their own sites. Even though they may have a beautiful site and have great products, they still have to hire an SEO specialist to help craft content that ranks them.
Plus, e-commerce website owners have to spend money on paid advertising to target potential clients.
3. Less reach
Since you will be focusing on your website alone, you will be cutting out a huge market of your target both locally and internationally.
3. No credibility
Marketplaces such as Amazon have a good reputation, and retailers trust such platforms. But when your e-commerce site is relatively new, or you have a niche site, consumers are likely to doubt your credibility. They will shop from sites they trust.
Marketplace vs Your Own ECommerce: Which one is for you?
Now that you know the pros and cons of running your business on a marketplace and e-commerce, your decision to choose a platform will rest on the type of business you want to create, how fast you want to make income, and whether you wish to build your brand. Review all of these pros and cons carefully before you decide to launch your store.
About the Author
Lucy Manole is a creative content writer and strategist at Marketing Digest. She specializes in writing about digital marketing, technology, entrepreneurship, and education. When she is not writing or editing, she spends time reading books, cooking and traveling.
Subscribe Now
Choose topics you want to get regular updates on: