Digital got you dazed?
Type it below, and we'll show you what we've written about it!
How AI Marketing Tools Will Shape the Future of Digital Marketing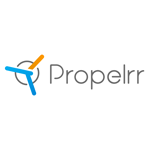 Propelrr

06 Sep 2023

10

min

read
Artificial intelligence, or more popularly known as AI, has been taking the internet by storm over the past few weeks.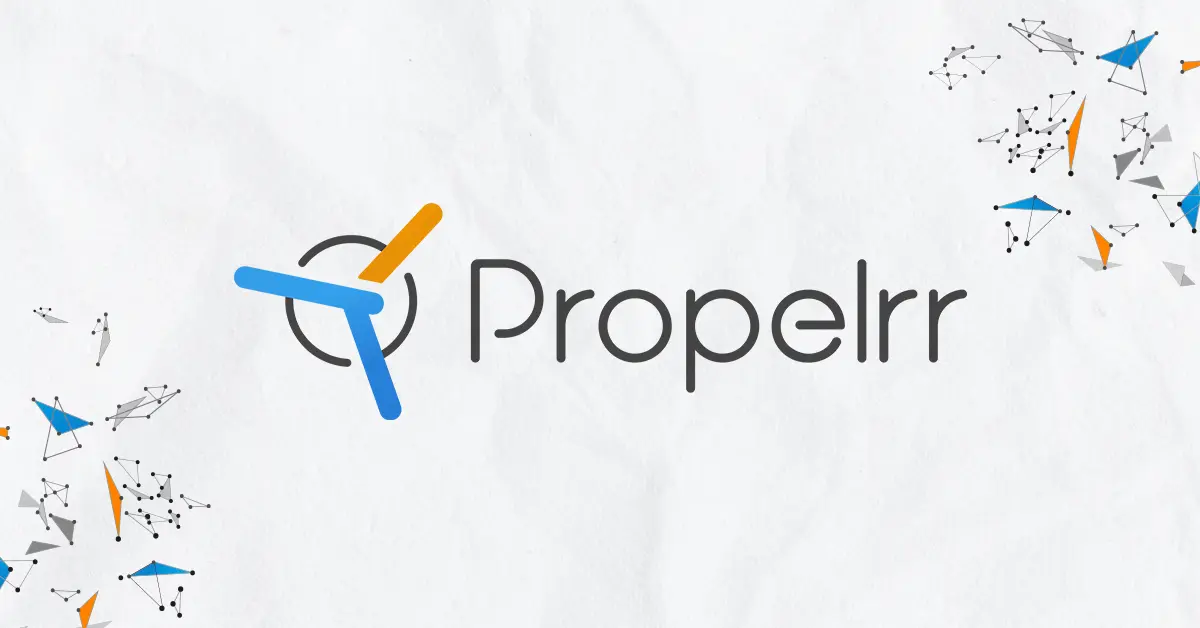 This flexible piece of technology has sparked numerous discussions over various online forums. In the digital marketing space, AI is a useful tool in content ideation and creation. Similar to the start of digital marketing, humans play a key role in creating and using the technology available to them, and here we discuss how their work in the industry will continue to evolve in the face of AI.
AI and automating tasks enables companies to be more productive and efficient with their time and resources. It frees up several hours off of an already busy schedule, and allows employees to find a balance in their workflow, expand their earning potential,  and make time to relax outside of work.
While it would have been hard to imagine this scenario thirty years ago, it's quickly becoming a reality in many industries today. That said, before you start taking advantage of its many benefits, it's best to learn more about this technology.
As a full-scale digital marketing agency, Propelrr is committed to showcasing the strengths of online media to grow your business. This article discusses how you can learn more about the industry and using artificial intelligence as a tool to help you optimize your digital marketing process.
A timeline of digital marketing evolution
According to Statista, 5.16 billion people are using the Internet every day. Typically, it would be very difficult to reach out to all of these people and expect them to convert.
With digital marketing strategies, however, businesses are able to reach out to their target audiences and develop more organic growth by making meaningful content. You can use services such as email marketing, social media marketing, or content marketing to reach your target audience.
It wasn't always this way, however. Have a look at how digital marketing has evolved over the years, starting with its inception in the 1990s.
The 1990s
Digital marketing is markedly different today than it was when it first launched onto the scene in the 1990s.
The first search engine, Archie, allowed users to search for things online. It acted as a sort of online library, helping users get to whatever web pages they wanted to visit at the time. Unfortunately, users had to know the exact title of what they were looking for before Archie showed them the file location. Marketers were understandably unsure of how to use this new technology to their advantage.
In 1993, the biggest piece of progress was made. The first clickable banner went live, signaling new ways to advertise. In 1994, the first banner ads were put to the test.
Six Degrees was then launched in 1997. Considered as the first social media networking site, it had many of the simple social features such as friends lists and school affiliations. Unfortunately, it would take many more years before enough people had access to the Internet to make full use of this service.
Many other social platforms were also launched in this decade, with both Google and Yahoo taking the world by storm.
The DotCom Bubble Burst
People were engaging with each other more and more over the Internet, which also became a platform for businesses to advertise themselves.
Many businesses saw their stock prices shoot up in the 1990s, as simply being online meant having a high financial ceiling, albeit only speculatively. These businesses were later dubbed the "dotcom" companies, or businesses that had high projected earnings without having produced nearly enough in reality.
Pretty soon, big tech companies like Dell and Cisco sold several shares of their stocks, and the entire market panicked. The "Dotcom Bubble" burst, with the stock market losing 10% of its value in a matter of weeks. By 2001, many of the smaller dotcom companies folded, and trillions of dollars lost.
Meanwhile, Google, Yahoo, and now Microsoft became giants in the online sphere. They started to explore the benefits of Web 2.0, which allowed users to interact with each other as well as with businesses.
The internet for social networking
On the flip side, new websites were launched and were primed to take advantage of the next wave of Internet infrastructure. Among these were LinkedIn in 2002, MySpace and WordPress in 2003, and Facebook 2004. YouTube was also founded in 2005 as a platform for users to share their videos to the public.
Most social networking platforms were simply free services so that people could connect with each other or experience the world through a different lens. At least, that was the case before personal connections became business networks, and social networking became a business platform.
This newfound popularity in social networking made it possible for a wider variety of digital marketing strategies to make their debut. Businesses and marketers observed that user-generated content on social media helped users discover brands that would interest them. Advertising strategies slowly shifted to user data being used to create targeted content.
In particular, Amazon's wide reach ensured it surpassed $10 billion in ecommerce sales in the latter half of 2000s.
The Mobile Market
Nowadays, people spend 65% of their digital media time on a mobile device. Who can blame them? There's so much information available at the tip of their fingers, especially when it comes to entertainment and ecommerce.
Statista reports that the entire digital advertising industry is valued at $616 billion as of 2022, and is expected to grow to $1 trillion by 2027. Mobile advertising is expected to contribute to a large chunk of that, especially with social media networks growing ever so popular on mobile devices.
This popularity is not expected to change anytime soon. In fact, it may be in your best interest to stay up-to-date with social media best practices and make the most of your online presence.
In any case, the future truly is upon us. Artificial intelligence in digital marketing is more than just a simple trend. With businesses looking to grow at an accelerated pace, many of them consider AI to be the newest tool to help them achieve that.
How artificial intelligence affects the digital marketing industry
Artificial intelligence has in fact been used in digital marketing for a long time. For example, top brands have been using AI and machine learning algorithms to provide personalized content for their customers. Additionally, AI makes the following tech features possible:
Automation
Robotics
Data input and prediction
Speech and voice recognition
Image recognition
Automation
One of the most notable uses of AI is that it is used as a tool to automate several processes, including project management and organization.
From a digital marketing standpoint, AI can help a business improve its customer relations, and potentially its conversions. It can be used to automatically send emails to all the members of a newsletter list, or adjust your product prices based on certain parameters.
Robotics
Using AI to power machines is no longer limited to the realm of science fiction. Tech experts have created robots that run on AI to perform simple tasks such as cleaning or talking.
In fact, restaurants have also begun using robot servers to deliver a more unique dining experience for their patrons. For example, Jollibee's "Jollibots" delivers customers their food once it's cooked. Blendid is also a good example of a robot in food service. Blendid creates a smoothie based on whatever ingredients the customer chooses, and then serves it after all is said and done.
Marketers can use similar software to create chatbots for their websites to answer initial inquiries and frequently asked questions, or to guide users to pages that might interest them. And if your business has a physical store, why not consider using AI-powered robotics to assist customers?
Data input and prediction
Artificial intelligence benefits from machine learning technology, and it can run simulations of future events and make the best decision available.
In digital marketing, AI can be used to run tests and adjust your UX experience based on existing customer data your brand may have accumulated. Having this data can effectively inform your products and campaigns in the future.
Speech and voice recognition
Google Assistant and Amazon's Alexa are among the more popular brands employing voice recognition to improve their users' quality of life. They can access different apps and search engines to find the best results, and even play songs that you've asked them to play.
You can use similar programs to let your users search for products on your website using their voice, rather than typing them out. This is especially useful for customers with disabilities.
Image recognition
Google Photos uses image recognition to help users search for things online with a simple image, complete with a description.
In the same vein, a customer may come looking for a product with only an image to work with. Using image recognition technology helps them save time and improves your user experience (UX). It's been so important that even major retailer Macy's implemented an image search feature to help customers search for products in its catalog.
AI in digital marketing: Integrating new tech into your workflow
While new programs such as ChatGPT and Midjourney are quickly catching up in popularity, it's important to note that there are specific ways artificial intelligence can benefit your business and the digital marketing process, namely:
Data-gathering and analysis
Planning and ideation
Content production and curation
Organic and paid promotion
Community engagement and interaction
Optimization and lead conversion
Privacy, moderation, and threat detection
Data-gathering and analysis
AI can make use of cookies to identify customer behavior and make recommendations to the user based on different types of analyses. For example, a customer's past purchases can inform the system to recommend them similar products or items that are related to their current order.
Using AI, you can set up personalized recommendations through email, or remind customers to go back to their carts and complete their purchase.
Planning and ideation
With the right customer data, you can create marketing campaigns to promote your products to similar demographics and expand your audience. Data can also help you plan content that meets your target audience's needs and improve your website based on user experience and conversion optimization.
AI is also a useful tool to support your brainstorming and content ideation process. Instead of starting from scratch, you can prompt an AI writer for general ideas relating to your marketing plan.
Keep up with the latest content marketing trends to make sure your campaigns are on-track with the recent social and search engine updates.
Content production and curation
In planning your content calendar, you can identify the type of content that interests your audience and prepare accordingly. Planning your content through a solid – yet flexible – digital marketing framework can help you map out meaningful content for your audience.
Using AI chatbots, like ChatGPT, to formulate blog entries for your business can help you start a rough draft. However, making sure your unique brand voice is present is key to effective content. Be extremely critical as you fact-check and edit the AI's response.
While AI helps generate content, there is no substitute for the human element in content creation. Establishing that connection with your audience creates a more loyal user base and more consistent conversions, along with informing search engines about the valuable content you're providing your audience.
Organic and paid promotion
Advertising teams gain useful data through AI and machine learning, including user demographics and buyer profiles. Facebook and Google, for example, consider their users' profiles and search history to recommend products or services online.
You can create paid ads to promote on these websites in order to reach your target audience quicker and more directly. This results in a higher return on investment (ROI) and more effective advertising.
The benefit of digital marketing is producing organic content to drive traffic to your business. While these typically aren't paid for or boosted, you can apply best practices that inform Google or Facebook's algorithms to put your content at the top of their search results. Forbes illustrates that Google search tends to favor websites with positive Google reviews. Good customer reviews and constantly improving SEO practices can help customers find your website faster.
Use valuable data obtained by AI to determine the optimal audience to whom you can boost your more popular organic content.
Community engagement and interaction
Many businesses use chatbots to help customers maneuver through a website. These bots can act like sales representatives or customer service agents, ready to assist customers in searching for specific items or in addressing any issues they may have.
Additionally, you can program chatbots to source information from your FAQs page and inform the customer of any possible steps they may take to resolve their problems.
If all else fails, an AI chatbot can also offer to connect your customers with a live customer service agent instead. Having this as a last resort helps your business deal with repetitive requests and queries from customers, while ensuring that your staff performs more productive tasks.
Optimization and lead conversion
AI is also being used to perform testing for websites. The more common technique is called A/B testing, or split testing. Split testing is when businesses use different variants of webpages and then randomly assign users to different variants.
These variants could simply be whether the "Check Out" button is green or red. This lets businesses know which option their customers prefer, and helps deliver more conversions.
This process could prove to be difficult if done manually. That's why machine learning is used frequently to make split testing easier. Machine learning algorithms can collect user data and show you which version of your webpage drives more traffic. That way, you can optimize your results for more conversions.
This can also be used for lead conversion strategies as well. Split testing your email marketing strategies, for example, can help you identify how to best reach new audiences.
AI provides you with many benefits, and taking advantage of this new technology can help your business grow in an AI-driven world. The future is AI, and integrating it into your business framework can optimize your business' goals, operations, and production workflow. AI can be an effective support tool that you and your team can use to make content more efficiently.
Key takeaways
Experimenting with new tools that make operations run smoother can make a world of difference. Digital marketers have been doing so since the dawn of the internet! Businesses with the initiative to use AI can establish optimized processes for their digital marketing workflow.
Before that, however, you should take note of the following key takeaways:
Explore new AI technologies and keep with the latest digital marketing trends. This helps you to stay on top of industry trends and stay ahead of the competition.
Keep the human aspect of marketing in mind. Remember that AI is only a tool, and not your entire content team. AI can help in your content creation process, but make sure your content is actually serving what humans need and want.
Handle customer data with care. While AI makes it easy to automate gathering user data, make sure to keep your customers' privacy safe and secure. As the world races to establish regulations and safeguards to protect users, Google and other companies spearheading the progression of AI are called to enforce responsible development and best practices.
Subject matter experts on digital marketing, as well as how to test new tools and experiment with their useful features are a daily exercise for our team at Propelrr.
If you have questions on how to use AI for your brand's marketing, send us a message via our Facebook, X, or LinkedIn accounts.
Want to get insider tips on how to diversify your marketing strategies? Subscribe to our newsletter and we'll deliver it straight to your inbox.
Subscribe Now
Choose topics you want to get regular updates on: