Digital got you dazed?
Type it below, and we'll show you what we've written about it!
What is a Dynamic Website and How Does it Benefit You?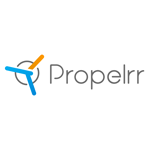 Propelrr

25 Nov 2022

7

min

read
The term dynamic website is often thrown around but how do you know if you have one?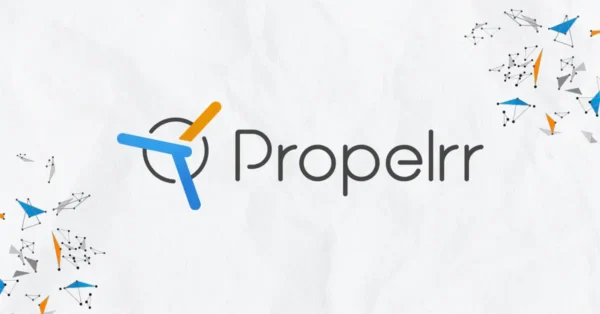 Are you getting the right web services for it? When you have a website that focuses on providing, collecting, and updating content frequently, then you definitely have a dynamic website.
It's essential if you want to develop a website and get your business online, especially in today's world where users are heavily tech dependent and are often met with a plethora of content on the internet. With the growing online market, there's a need to capture a wider audience in an environment that's filled with clutter.
But how does a dynamic website do that and why do you need one?
The information contained in this article will help you in understanding the importance of a dynamic website in any business and why it's best suited for you.
Fundamentals of a dynamic website
The information contained in a dynamic web page leads to more business in that it creates a better customer experience with content that's tailored to user needs.
It's not enough that businesses simply have web pages in the hopes to lead to more business as with the vast amount of content online may bury these web pages into obscurity. The purpose of the website is to convert more leads and to bring in more people through online means. In other words, it's best to have an overall understanding of what a dynamic website is, as well as its inner workings.
What is a dynamic website and how does it work?
Simply put, a dynamic website is one that puts on display different types of content whenever a user views it, where images, videos, and text depend on who is looking, taking into consideration one's location, search history, and more. When looking at dynamic website examples, what gives such a website its name is that it takes into account the location of the visitor, the time of the day where they live, the language settings, and the demographics of the user, among others.
Dynamic websites gather base information on users, utilizing that information into content that's according to their interests and preferences. The website's algorithm then uses the information to tailor the content to each user, so they each have a different experience. In a dynamic website, different users have different content catered toward them. So, when we compare static and dynamic websites, the latter beats the former in creating a more personalized experience.
Think of it this way: imagine being in school and classified into different extracurricular activities awccording to your talents and interests. That's essentially what a dynamic web page does to its users.
How can you ensure that your dynamic website meets your specific needs?
It's not enough that the content on the server side be tailored toward each visitor. It's also worth noting that they should align with what you aim for, whether that be bringing in more potential customers or leading them into a purchase and meeting the standards of the key performance indicators (KPIs) that you need for your business.
Although they are widespread across the internet, dynamic websites require plenty of resources as bandwidth space, those who can extensively work on one, and those who can efficiently do A/B testing. Due to the resources needed, they can also be costly.
If you're looking to create a dynamic website, you should be able to prepare a sufficient amount of resources and a well-rounded team who can work on it in the best manner possible.
What are the benefits of having a dynamic website?
Simply put, customers will have a better user experience when they're checking out a dynamic website. They will feel that the content they see is especially made for them and will make things easier for them when they're looking for something, making them stay longer to check out what you have in store for them.
Although a dynamic website may cost more and will require plenty of work and resources, they're mostly a one-time deal and all you need to worry about afterwards is updating and maintaining it.
How can you tell if your website is dynamic?
Since a dynamic website makes use of user information that caters to what they are looking for, it's what you do with that information that truly matters.
It's important to take note of what a dynamic website should be like as below:
It is targeted. Different users want to see different types of content displayed on the website. In what we call contextual marketing, there's a big use of certain keywords. These keywords gathered from users will help in providing them the exact information that they are looking for.
It speaks to the customer. A website is not simply an ad or a catalog of things but it is also a medium of communication. Your website should display content with a customer-centric mindset. Dynamic websites should work like a version of the user that understands what they need and speaks to them according to who they are.
It allows for conversations and interactions. A dynamic website can contain tools and add-ons that allow for interactivity, communication, and provide them in real time. Let's say you have a customer that needs specific concerns addressed. It will be a whole lot easier for customers to simply type on their queries on the website itself, right? Comments on blog posts, chatbots, and others will help do so.
It captures user information. Chatbots, live chat features, and login information aren't the only ones that help get data from users. Doing so can be as simple as having a contact form that will allow you to build a database of leads that you can reach out to.
It is mobile friendly. Consider that plenty of those on the internet are on mobile. On the client side, a website's UX/UI can make or break how your visitors interact online through the page. Check if there are misaligned texts or pieces of content that are out of place when viewed on mobile devices.
How do you create a dynamic website?
Drawing from the previous points, creating a dynamic website involves taking a closer look at the features of making it such as:
The choice of format. Dynamic websites adapt different display formats, be it on mobile or desktop. Ensure that the website loads and renders images, text, and other forms of content correctly in relation to the platform.
The images used in the website. Low-resolution images or pictures that are plastered on for the sake of it simply won't make the cut in a dynamic website. Use images that feature products in a way that relates to the user, slides, or those that highlight the latest articles and updates.
Different forms of media. Images may not be enough to entice the user. Video and animation works to get their attention and have them fixated on the information that you provide them. Videos are better when you want to drive engagement so use them!
Page speed. Given that the user's internet connection is fast enough, it would be baffling for them to check out a website that moves at a snail's pace. In any case, they might just close the window altogether, making you miss out on the opportunity to convert leads. A faster page speed just makes for a better on-page user experience.
Language settings. It's best not to assume that users speak the same language as you. When catering to a global audience, it's not only important to consider what they need but also what they speak. Incorporate language settings to provide them content in different languages.
Content that leads to products and services. Cookies that dynamic websites gather provide for content on products and services that users need. They also help in recommending products that may be applicable to them.
What are the costs associated with creating and maintaining a dynamic website?
Overall, the cost of creating dynamic web pages can be steep but maintenance costs considerably less. Creating a website will cost from ₱40,000 to up to ₱150,000 ($800-$3,000), with maintenance costing from ₱5,000 to ₱50,000 a month ($100-$1,000).
In short, depending on the type of website, you're only shelling out a massive amount for website creation. Regardless, it's important to take note of your budget to ensure that you create your dynamic website without issue on that front.
What are the risks of using a dynamic website?
As mentioned, dynamic websites take more resources to create, leading to higher costs. Also, considering the processes that run in the background, there's the risk of a dynamic website to slow down.
Efforts to turn a website dynamic involves firing up applications and any database that people access and have more exposure to the internet than static websites.
How can you ensure that your dynamic website is safe and secure?
Ensure that you mitigate risks in creating a dynamic website and take note of the following security concerns and how to address them:
Third party plugins. Content management systems and website builders offer plenty of third party plugins that pose a security risk. Consider how developers take security risks of the plugins seriously.
Malicious requests. Be aware of the exchange of codes and injection tools that make your website more vulnerable to attacks.
Database leaks. The data and information gathered through a dynamic website is a foremost concern. The database of users should be made confidential.
Security updates. Some content management systems' security have constant updates. You will need to make sure that you have these updates up on the website.
Key takeaways
Dynamic websites provide an avenue to get more leads and grow your business online. Site visitors will better appreciate what they see, among others. When creating a dynamic website, make sure that you:
Provide users more tailored content than static ones. Visitors appreciate a dynamic web page's more personalized approach and the recommendations based on the information gathered from them provide them what they need without even searching.
Prepare a budget upfront for its creation. Because of the intricate work involved, there's plenty of resources required to put up a dynamic website. Maintaining and updating them are easier, however, so the biggest hurdles are definitely in the process of creation.
Focus on better customer experience. Dynamic websites don't feel like a brochure but instead make a customer feel more valued. They have a more communicative approach which users can definitely appreciate.
The benefits of a dynamic website outweigh its cons. More and more websites are becoming more dynamic, so if you want your web pages to draw in more leads, it's a great idea to make them more dynamic.
What is the best benefit dynamic websites has afforded your brand? Share them with us over on Facebook, X, or LinkedIn; we'd love to know!
For more updates and information on dynamic or other kinds of websites, subscribe to our newsletter so you can get direct access to them.
Subscribe Now
Choose topics you want to get regular updates on: