Digital got you dazed?
Type it below, and we'll show you what we've written about it!
Digital Marketing Social Media Management & Marketing
Social Media Technology's Payoffs for Your Business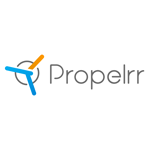 Propelrr

01 Sep 2023

6

min

read
From the birth of the Internet to machine learning, digital technology has revolutionized the way we work.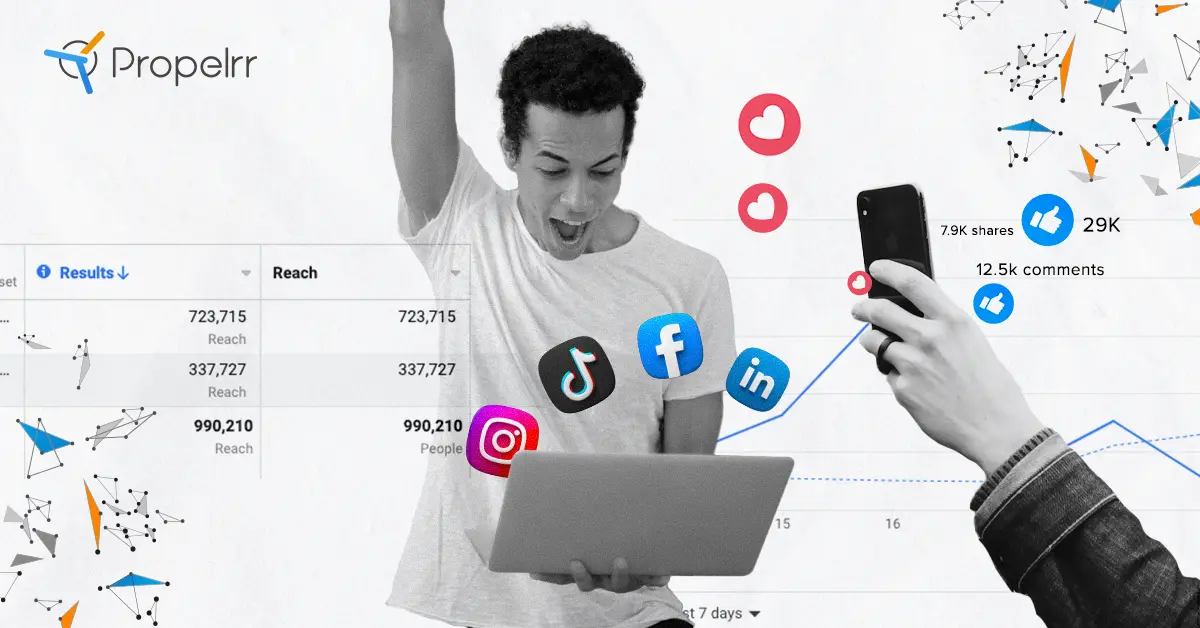 Various aspects of operations are performed using powerful programs that allow simultaneous processing across territories. Customer support is delivered through AI bots available 24/7. Brand awareness and sales fulfillment are done via social media technology.
Social media, like other influential innovations of the past 20 years, adds value in organizational functions within and across enterprises to form better customer insights, improved marketing, and social commerce. Essentially, social media platforms allow brands to communicate with their audience on a more personal level, giving businesses a stronger grasp of their audience's motivations and pain points.
With the help of a reputable digital marketing agency, brands are able to leverage social media technology to improve their marketing efforts and service delivery.
This article shall provide an overview of the impact of social media technology on businesses and how it can add value to your own enterprise.
Businesses are increasingly adopting new technologies
Going digital is the way to go for many businesses. Even small neighborhood stores are adopting digital technologies. You may have noticed the expanding use of e-payments everywhere, and that nearly all businesses you know have a social media page.
The challenges of the COVID-19 pandemic have also accelerated the adoption of technology. According to studies, 70% of businesses chose to increase or maintain digital transformation budget during the pandemic and that 58% of businesses that had not yet begun a digital transformation program said that the pandemic has accelerated their digital plans.
Here are some of the top digital technologies that your business should also embrace:
Web presence. As of the start of 2023, about 5.16 billion people around the world, or 64.4% of the global population, use the Internet. If you want your business to be seen, you should be where the people are – on the web.
Mobile optimization. Out of the billions of internet users, a staggering 92.3% use a mobile phone to go online at least some of the time, with nearly 60% of web traffic are from mobile users. This data underscores the need for your website and blogs to be mobile-friendly.
Social media marketing. There are 4.76 billion social media users worldwide today, which is equivalent to 59.4% of the global population. Effectively use social media to meet your business goals with powerful social media marketing.
Cloud storage. Cloud storage will allow you to store and process data in real-time, improving productivity in your enterprise. This can also help you avoid the high maintenance costs of onsite storage.
Analytics. Data analytics involves turning raw data into information that can be used in decision-making. Analytics can help you better understand your audience's browsing habits and buying behaviors using data gathered on a social platform. Your business can use this tool to produce the right content and distribute it at the right time and on the right platform.
These tools can help you cope with competition, expand your reach and boost your bottom line. If these are new to you, it may be smart to work with a digital marketing agency with the tools and skills that can help you adopt tech innovations.
How social media technologies add value and productivity
As mentioned above, social media technologies add value and improve productivity in businesses in various ways such as in the areas of market research, marketing and social commerce.
Here are major areas in which social media technologies are most effective:
1. Demand forecasting
A study published by the Journal of Global Information Management used social media data from Twitter and Facebook to forecast demand in a retail supply chain. The researchers analyzed more than 1,200,00 tweets, posts and comments from social media and found a correlation between customers' opinion on Twitter and Facebook to actual sales.
With social media, you can better understand your audience's geography, age, interests, values, browsing habits, buying behaviors, and others. This can enable you to project which among your products and services are gaining traction.
2. Distributing business processes
Web mapping platforms used in conjunction with social media apps can help your business distribute operations such as in logistics. Crowdsourced real-time traffic data shared by social media users can guide your team in navigating the roads to ensure your products are delivered to your warehouses and to your customers on time.
3. Market research
One of the pros of social media is that it provides businesses with a unique opportunity to conduct market research. By monitoring social media, businesses can see what people are saying about their industry, their competitors, and their products. This information can be invaluable for making decisions about marketing strategy, product development, and more.
In choosing the right technologies to adopt, it is imperative that you have deep knowledge of your organizational functions and which aspects you want to improve. For instance, you should know how you are prospecting for new accounts and monitoring your sales pipeline, and which phases of the sales cycle you want to improve using social media.
If your options overwhelm you, try exploring the social media trends today and select those relevant to your operations and industry. This can help you prioritize amid the wide selection available to you.
Five steps for effective tech adoption
After knowing the social media technologies available to you, the next step is probably the most challenging – implementation. You choose the tools best for your business,  test the effectiveness of these technologies, and identify areas of improvement. The implementation also involves setting your expectations and evaluating whether you are meeting these expectations.
Here are the five important technology adoption stages in any business:
Identification. This involves knowing the technologies that will work best for your business. These tools should match your needs and budget. It is highly recommended that you perform this task with the people engaged in the functions you would want to digitize or automate. For instance, set a meeting with your marketing team to understand which of their functions could be enhanced by a new technology.
Setting goals and milestones. After determining the technologies to adopt, devise a calendar with goals and projected milestones. This can help you evaluate whether your new tools are indeed adding value and boosting productivity in your organization. Consider splitting your calendar into minor phases and holding review meetings with the teams involved. Encourage everyone to share their feedback and report any challenge to be dealt with early enough.
Taking the help of an expert. Working with experts in IT and digital marketing can save you time and costs. They are equipped with the tools and skills to implement, evaluate and improve technologies, if needed. A reliable agency can guide you if you are new in your industry and also assist in training your team during the implementation stage, which is crucial in your success.
Implementation. Before the actual implementation, you may perform "dry runs", if possible, to detect any issues early. Also, make sure that you have contingent plans laid down especially if you are improving a critical function of your organization such as finance and accounting. Finally, you may want to inform your customers that you are implementing a new technology to set their expectations in case of issues such as outages.
Evaluation. Evaluate the new tools to know if there are issues to be addressed and areas to be improved. This stage is important as this can help you determine if the technologies you adopted indeed add value and boost productivity in your enterprise. Ask for feedback from your teams, and customers if the tool involves them too.
Unlocking personal and business potential
Digital technologies are designed to make our lives easier, your business operations included. Explore the various options available to you and use this content to guide you as you find the right technologies, such as social media innovations, for your business and implement these new tools. Most importantly, keep an open mind to changes and innovations.
"As technology continues to advance, we are likely to see the emergence of new social media platforms and technologies that will create new opportunities for those who are able to capitalize on them and change the way we communicate, connect, and do business. Therefore, one common part of being a successful social media entrepreneur is being able to adapt and stay ahead of the curve," as advised by Sai Karra of the Forbes Business Council.
Key takeaways
More than half of the global population are internet and social media users. Undeniably, adopting digital technologies, including social media innovations, is a must for enterprises of all sizes. In choosing the right tools for your business, keep in mind the following:
Know your operations well so you could match your needs and budget with the right technologies;
Work closely with your internal teams from the stage of choosing the digital tools to the post-implementation evaluation phase; and
Consider seeking help from a reliable and reputable agency with the tools, skills and experience in IT and digital marketing.
If you have any other questions, send us a message via our Facebook, X, and LinkedIn accounts. Let's chat.
Subscribe to the Propelrr newsletter as well, if you find this article and our other content helpful to your needs.
Subscribe Now
Choose topics you want to get regular updates on: