Digital got you dazed?
Type it below, and we'll show you what we've written about it!
11 Search Engines to Break Free From the Google Monopoly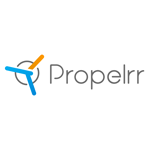 Propelrr

08 Sep 2023

21

min

read
Search engines have become an essential piece of our modern-day lives.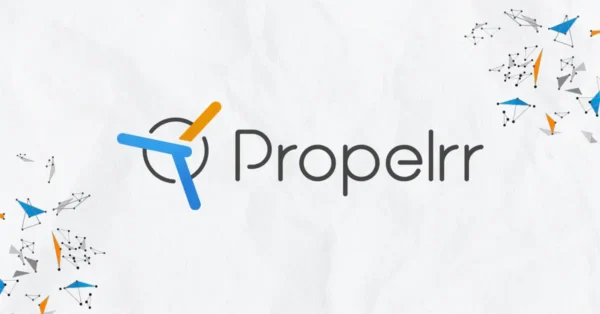 Need to know who won the 2014 World Cup? Done. Looking for a solution to a complex problem? Piece of cake. 93% of our online journeys begin with a search engine—it's almost like they've penetrated our day-to-day habits. 87% of users start their product research online. After all, why not do some research before spending your hard-earned cash?
But guess what? They don't just help individuals out; businesses love them too. 71% of marketers believe SEO has been a major factor in their digital marketing success. Search engines are here to stay, providing us with knowledge, convenience, and access to goods and services.
Google is, of course, the ultimate guru when it comes to searching the web, but don't forget that there are many other search engines out there with special features and perks that you may be missing out on.
With increasing worries about data privacy, many people are looking for alternative search options that safeguard their personal information. Enter DuckDuckGo and StartPage, two search engines that put privacy first as they save no trace of your search history or data.
While search engines are unquestionably important, it's worth noting that not all search engines are created equal. Today's web boasts a plethora of choices, each one modeling its own specific set of features and benefits.
Whether you're in the market for a private search engine or something more niche, our detailed guide will help you narrow down your options so you can identify the best alternative search engine for you. All it takes is a few minutes to satisfy your curiosity and ensure top-notch results.
Alternative search engines
If you're bored with your current search engine, why not try something different? These alternative search engines offer a range of fun features and benefits for you to explore, from privacy and security to specialized search options. Spice up your web search and find the one that best fits your needs:
The emergence of artificial intelligence
It is important to acknowledge that ChatGPT has become all the rage for those who want a more personalized customer service experience. Companies have been scrambling to integrate it into their chatbots to make the conversation flow more human-like. However, ChatGPT's ability to give information on more obscure topics is limited given its dependence on training data. It is quite different from your typical search engine.
Unlike search engines that crawl the internet to fetch information, ChatGPT uses sophisticated natural language processing algorithms to create responses based on what users input. But in some ways, it still works like a search engine because it can give users relevant information based on their questions or requests.
It taps into vast amounts of pre-existing data and knowledge to generate responses, similar to how search engines crawl the web to find information. The difference is that ChatGPT aims to provide more personalized and contextualized responses to users, rather than just giving a list of links or resources.
In contrast, search engines like Google use complex algorithms to evaluate web pages and determine their relevance and importance. These algorithms consider various factors such as content quality, keyword usage, and user engagement metrics to determine rankings. This enables search engines to provide users with accurate and relevant search results.
While ChatGPT relies on natural language processing algorithms to respond to user queries in a conversational manner, it may not always be able to provide the same level of precision and relevance that search engines can provide.
Therefore, it is essential to recognize that great search engines remain the backbone of information retrieval and will continue to be a valuable source for many users.
Key takeaways
While Google is great, it is  worth considering alternative search engines that offer unique features and advantages to find one that better aligns with your needs and preferences. Here are some key takeaways to remember:
Consider search engines that prioritize your privacy. Traditional search engines, like Google, often track user data and search history to better target ads and provide more personalized search results. However, some alternative search engines prioritize user privacy and take steps to ensure that user data is not tracked or shared.
Expand your knowledge base. Some alternative search engines may be designed specifically for niche topics, such as scientific research or open-source software. Using specialized search engines can provide even more accurate and targeted information to users. By utilizing these tools, users can access a vast amount of knowledge that may not be readily available on popular search engines like Google.
Explore different advertising options. Search engines offer different types of ad formats, including text ads, shopping ads, display ads, etc. Aside from choosing which ad format to use, you should also consider selecting  the appropriate search engine that will not only suit your brand, but also your advertising goals, and target audience.
Overwhelmed with the number of things you need to incorporate SEO in your social media channels? You don't have to carry the burden all on your own. Our team is very much willing to help! Just leave us a message on Facebook, LinkedIn, and  X.
Make sure to subscribe to our newsletter and stay updated on the latest digital marketing trends and tips.
Subscribe Now
Choose topics you want to get regular updates on: