Digital got you dazed?
Type it below, and we'll show you what we've written about it!
5 Signs You Should Look Elsewhere for an SEO Service Company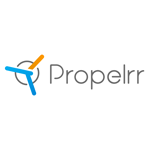 Propelrr

08 Aug 2023

8

min

read
Do you spot any of these red flags in the SEO company you're currently working with?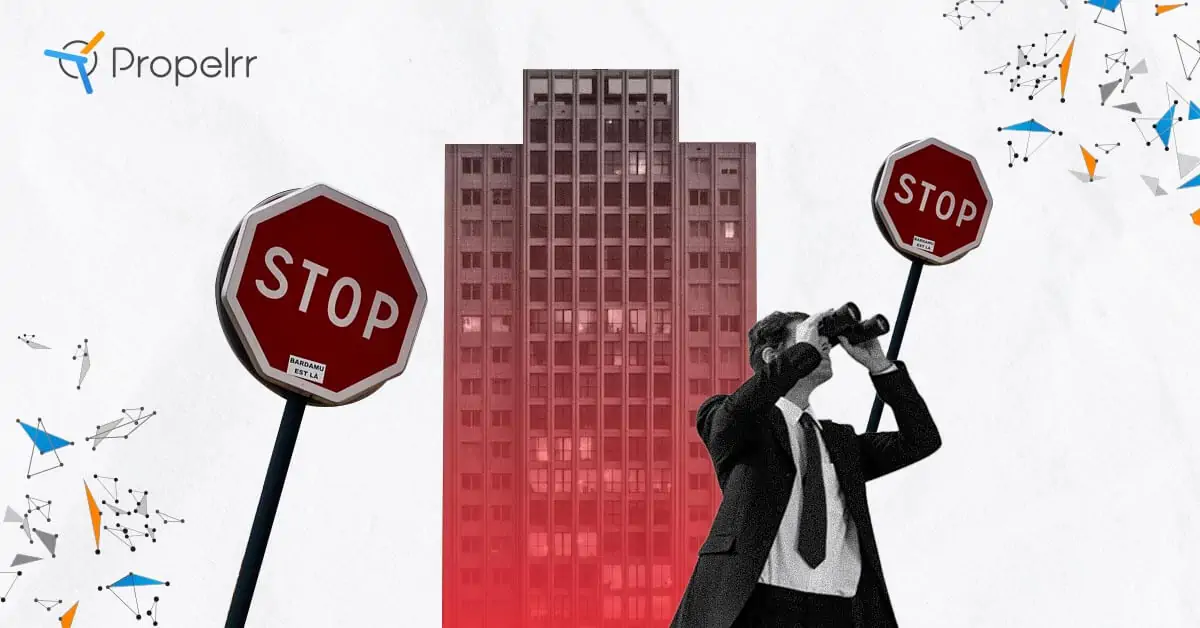 When employing search optimization (SEO) services in the Philippines, or anywhere else for that matter, you have to watch out for signs that their work is delivering you the results you need. In fact, the better SEO service providers out there help set more realistic expectations for your business. They don't oversell and under-deliver SEO as a practice, and they ensure the quality of their work helps your business stay on top of search engine results pages (SERPs) for a long time.
However, you shouldn't expect results to reflect after a month. SEO techniques typically take three to six months before you start seeing results. At the same time, you should still be seeing whether your SEO service provider is actually putting in the work that you asked for.
As an industry leader in digital marketing, Propelrr knows why the following red flags should be avoided at all costs. If your current SEO service agency displays several of these signs, it might be time to consider pulling the plug on this partnership.
How to know if you need a different SEO service provider
There are telltale signs whether your SEO provider is more trouble than they're worth. You don't even have to wait six months before finding out if the project isn't going to deliver growth for your business. The fact that you're looking for signs to tell you something isn't going as planned is already an indicator that things are going south.
These five red flags should be avoided like the plague. If you think your service provider is showcasing more bad than good, maybe it's time to reconsider.
They can't determine the problem areas to fix
Your website ranking is poor and inconsistent
Communication isn't clear between your team and theirs
You're not reaching your target conversion rate
Their performance isn't meeting your set expectations
1. They can't determine the problem areas to fix.
SEO is all about making users click on your website. That means your content must be relevant and engaging to customers, while making sure your website is easy to navigate. Thus, it should be treated as a key element in developing your website.
If your provider doesn't appreciate this concept, or fails to identify what parts of your website need fixing, it's definitely a cause for concern. After all, you can't expect any sort of improvement if you don't know where to start. Any solutions that will be offered will most likely lead to nowhere, and you can say goodbye to your finances.
2. Your website ranking is poor and inconsistent.
When your website appears in the first page of SERPs, your SEO strategy has started working. If done correctly and consistently, expect to see your website appearing at the top of SERPs for years. In fact, the average age of websites within the top 10 of SERPs is roughly 2 years old.
Consistent improvement in your website ranking should be expected if you're conducting SEO the right way. It bears repeating, but SEO does take time before you can expect to see an improvement in your website ranking. What you shouldn't expect to see, however, is having inconsistent results. For example, you shouldn't expect to see your website appear dead-last for a keyword you're targeting if you have another web page appearing in the second page of Google.
That's a sign that something isn't working. At the very least, you should be able to discuss with your provider about this inconsistency.
3. Communication isn't clear between your team and theirs.
If you can't communicate with your provider, that's a telltale sign of trouble.
SEO is not a one-size-fits-all solution for every company. For example, different businesses have different keywords that they want to target, and different ways they want to market themselves to customers. That's why communication is so important with your SEO service provider: it helps make your SEO strategy work for your business.
This is especially true if you've engaged an agency for consulting or mentoring services. They're supposed to help you better understand SEO, and how to use the industry's best practices to improve your online presence. If they fail to live up to their end of the bargain then, perhaps it's time to jump ship.
4. You're not reaching your target conversion rate.
It's easy to see why you've started to view SEO as a viable business strategy. The latest statistics show that 59% of users use Google prior to making a purchase. What's more impressive is that 78% of searches for local businesses result in a conversion. In short, these numbers are key indicators to say how much people depend on search engines for their purchase decisions. As a result, websites with SEO get more exposure than those without.
The numbers that you might be focusing on are your conversions, and how well your SEO service provider is at generating more sales for your business. If your provider is worth any salt, they'll be well-versed in analytics tools, and they'll understand how all the different metrics help drive your conversion rate up.
It's normal to expect an improvement in your conversion rate when you partner up with an SEO service provider. Of course, your target conversion rate should be within a reasonable range for your business. That should come from data backed up by the rest of your analytics suite, together with how well your business is currently performing. If you find the results lackluster, you should be due for a long conversation with your provider.
5. Their performance isn't meeting your set expectations.
There are, of course, other metrics for you to take note of. Chief among these are clicks and bounce rates. In SEO, a click means how many times a user has opened your web page, while a bounce rate indicates how many times a user has left your website after viewing only a single page.
These two are but a multitude of indicators to determine whether your website's performance has improved under the guidance of your service provider. It's always a good idea to study this information if only for you to know whether the investment has been worth it.
Outside of the numbers and technical factors, you should also consider whether they're treating the partnership as well as they can. This could be in the form of communication issues or issues with motivation and consistency in the quality of service they provide. Watch out for any undesirable behaviors that merit your attention, and address them as soon as possible. This could impact the quality of your provider's work, and your business down with it.
In as much as not every business is built the same, not every SEO service provider also provides the same quality of service. Identifying these red flags can help you save valuable time and resources, and help your business direct itself to better quality providers.
The value of working with an experienced SEO service provider for your website
It's tough having to invest so much time, money, and effort on an SEO service provider that doesn't deliver on its promises. However, don't dwell on the "what-ifs" and missed opportunities during that unfortunate experience. Instead, why not try dealing with a more experienced provider for better quality of service?
Working with a seasoned SEO provider means you're working with a team that's flexible and ready to adapt to anything thrown their way. With new technologies coming out frequently, search engines also update their algorithms to address any changes these technologies make to content marketing.
Service providers who have a dearth of experience in SEO fully understand how to make your business shine in the online marketplace. Among these benefits include:
Full suite of SEO services to support your business needs
Clearly and regularly communicates to set and deliver expectations
Stays on top industry updates and best practices
Supports your sales and marketing efforts
Provides long-term solutions enhancing brand growth
1. Full suite of SEO services to support your business needs.
Aside from making SEO-friendly content, the best providers also extend their services to better optimize your website with SEO. They establish sitemaps that give you an idea of your website's structure and hierarchy, as well as keeping inventory of backlinks that benefit your business. Moreover, they design websites that look aesthetically pleasing while making it easier for search engine algorithms to scan the content for relevance.
They also make full use of analytics tools to keep track of your website's reach. That way, you can use data to determine how best to direct your users to high-impact pages on your website. You can even use analytics tools to determine whether your other digital marketing strategies are working, and if you need to readjust your resources.
2. Clearly and regularly communicates to set and deliver expectations.
It's worth noting that your success is part of your provider's success, and they should be assisting you in keeping track of your business' online presence. That involves setting up meetings, email threads, or other communication channels to make sure your initial expectations are going to be met.
The communication shouldn't stop there, either. You should feel free to give them ideas about how to make your business stand out from your competitors. This type of team dynamic could even help you exceed your expectations!
3. Stays on top industry updates and best practices.
Seasoned SEO professionals know that staying up-to-date on the digital marketing industry is key to their line of work. That means they take the initiative to learn about changes in a search engine's algorithm, and how industry leaders handle updates and new technologies without a hitch.
Your ideal SEO service should have a team of such professionals. Armed with their technical skills and industry knowledge, this pool of content experts are ready to dive right in and deliver you the results you need. You won't have to worry about their dedication to their work, either. They're willing to assist you and your business up to the very end.
4. Supports your sales and marketing efforts.
It's your business, not theirs. They're aware that you're doing what you think is best for your business, and they respect your business decisions.
However, that doesn't mean you should simply disregard their years of experience, either. While your SEO service provider is there in a supporting role, you should also trust their ability to build your website the best way possible. In other words, you should be treating them as an extension of your team. You could even learn some bits and pieces of SEO best practices from them even if you're not actively searching for classes on the subject!
5. Provides long-term solutions enhancing brand growth.
As mentioned above, the effects of SEO can be felt for a long time. As long as you're avoiding poor SEO practices (dubbed "black hat SEO"), you should be safe from any penalties search engines can dish out to erring websites. For the best providers, it's important that they look beyond the partnership and leave their clients in a much better position than they previously were.
For local businesses just starting their online portfolio, the benefits of SEO can greatly impact your brand's growth and visibility in your area. It could even be the difference maker between you and other businesses that have been around for longer.
In any case, you should look for an SEO service provider that views your business as a partner rather than a paycheck. These five signs are good signs to tell you that your provider is willing to help you reach the next level.
Key takeaways
As with any type of relationship, there will always be red flags and green flags. It's all about whether the good makes a lot more difference than the bad. From a business perspective, that means determining whether your investment is well worth the trouble. These takeaways will help you look for the right SEO service company to partner with:
Watch for their track record. See if they've been in the game for a while, and who their most notable clients are. If you recognize some of the brands they've worked with, you might just be in luck! If they're way outside your budget, perhaps you can ask them for alternatives. They're bound to be well-connected with other SEO experts.
Set reasonable expectations. Ask to set a meeting where you're able to discuss your current situation and how you can arrive at a reasonable solution to your problem. If they fail to identify what the problem is, you can choose to end the partnership sooner rather than later. In any case, you should be free to set expectations with your provider and have access to any communication channels for any troubleshooting.
Explore all of their services. Chances are, handling your SEO isn't the only service your potential partner has to offer. They can also be on call on a consultant basis, or train your staff to understand SEO concepts better. Your provider could even have other services that can complement your upcoming SEO strategy.
If you have any other questions, send us a message via our Facebook, X, or LinkedIn accounts.
Want to get insider tips on how to diversify your marketing strategies? Subscribe to our newsletter and we'll deliver it straight to your inbox.
Subscribe Now
Choose topics you want to get regular updates on: