Digital got you dazed?
Type it below, and we'll show you what we've written about it!
Reasons Why Local SEO is Important for Small Businesses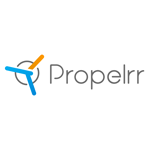 Propelrr

01 Dec 2022

5

min

read
If there's anyone who can really enjoy the benefits of local SEO, it would be a small business.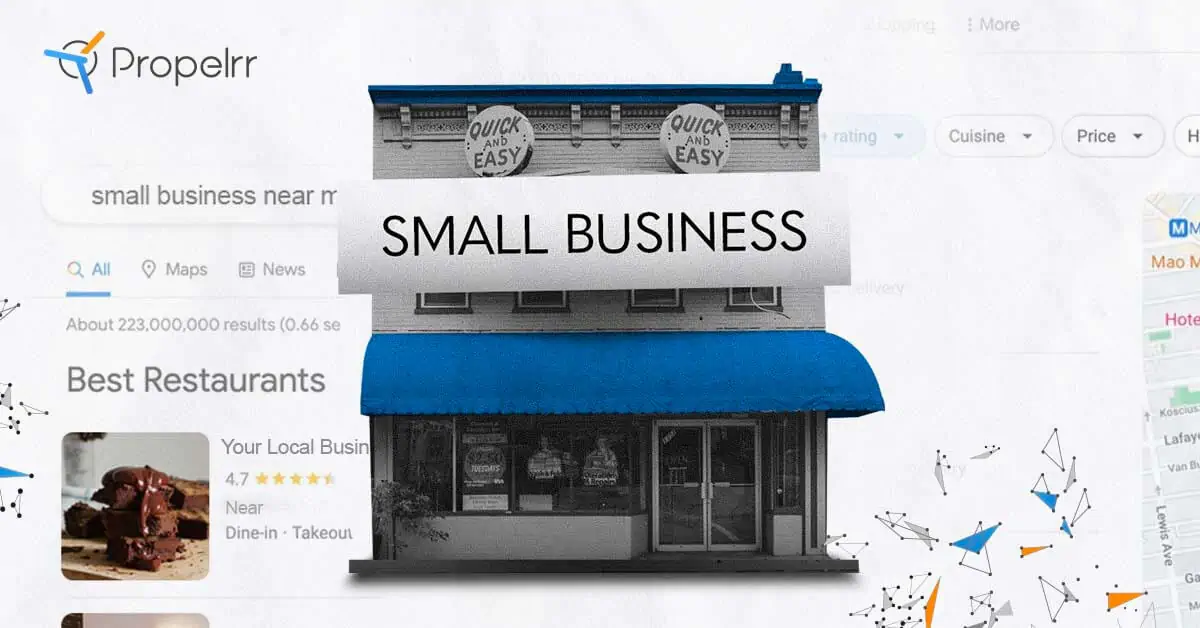 Small businesses have always found it difficult to compete with bigger brands online. It's harder for them to make their presence known, and even harder to get conversions from online traffic. This is because big businesses have the resources to dominate online search rankings and paid advertising.
The playing field needs to be leveled, somewhat, if you ever hope to compete with bigger names.
Enter local search engine optimization (SEO) which is the handiest online marketing tool for the typical mom and pop store. Allow us to tell you why.
What is local SEO?
Local SEO is the process of optimizing your website and online presence to rank higher in local search engine results pages (SERPs).
This can be done through a number of methods, including optimizing your website for local keywords, building citations and links from other local websites, and improving your social media reach and engagement.
ADDITIONAL RESOURCES: Digital Marketing Resources for Building Resilient Online Businesses
How does local SEO work?
Local SEO works by pushing your website and other relevant content to those who are searching within a specific geographical location. For a concrete example:
When someone performs a local search (e.g. "coffee shops near me"), the search engine will return a list of businesses that match the person's location. The businesses that appear at the top of this list are the ones that have implemented local SEO best practices.
By optimizing your website and online presence for local search, you can improve your visibility and rankings in these results, driving more traffic and leads to your business. It also helps you attract more qualified traffic from people who are looking for a business like yours in their area.
Benefits of local SEO for small businesses
There are numerous benefits of local SEO efforts, and small businesses can certainly reap the rewards. Here are some of the top reasons to focus on local SEO:
1. Increased visibility
When you optimize your site for local search, you make it easier for people in your area to find you. This can result in more website visits, and ultimately, more customers.
As a small business, you will need to expand your reach and visibility if you want to attract business. Through local SEO, you can boost visibility to people who are closer to you geographically.
Finding you on search engine results makes them aware of your existence and how conveniently close your business is to them. That's an immediate reason to visit your store and purchase what they need from you.
2. Greater engagement
People who do a local search are the most eager to engage. Think about it: The notion of finding a brand or business near them means they could be ready to go for a visit.
Ergo, boosting your site's visibility in local search results boosts engagements for your site. Would they really click on the restaurant that's found a hundred kilometers away from them or the one that's just around the corner in ten meters?
They are more likely to engage with the latter rather than trouble themselves with a trip.
3. Attract more customers
Since you are able to boost your visibility effectively with local SEO, you can also attract more customers.
Showing up on the top results boosts a business's credibility among searchers. And the more searchers trust you, the likelier they are to give you business.
It's a domino effect that lets you increase awareness for your brands and, subsequently, continue connecting with searchers until they are paying customers.
4. Boost your bottom line
Last but not least, local SEO can also help boost your bottom line. When you attract more customers and improve your online visibility, you'll inevitably see an increase in sales and revenue. And what small business owner doesn't want that?
Local SEO basics you can start doing
Now that you know the benefits of local SEO for small businesses, it's time to learn how you can start doing local SEO yourself. Here are some basic tips to get you started:
1. Optimize your website for local keywords.
One of the most important things you can do for local SEO is to optimize your website for local keywords. These are keywords that people in your area would use to find a business like yours.
To find the right local keywords for your business, do some keyword research. Use Google AdWords Keyword Planner or another keyword research tool to find keywords that have a high search volume and low competition.
Then, optimize your website for these keywords by including them in your title tags, meta descriptions, and throughout the text of your website.
2. Claim and optimize your Google My Business listing.
Google My Business is a free tool from Google that allows businesses to create a listing for their business on Google Maps and Google Search. This is an essential tool for any small business looking to do local SEO.
To claim your Google My Business listing, go to google.com/business and enter your business information. Once you've created your listing, be sure to optimize it by adding photos, adding a description of your business, and adding relevant keywords. You can also add a link to your website from your listing.
3. Add citations and links from other local websites.
Another important part of local SEO is building citations and links from other local websites. Citations are mentions of your business name and address on other websites, and links are backlinks from other websites to your website.
To build citations and links, start by finding websites in your area that list businesses in your industry. Then, contact the webmaster of these websites and ask them to add a citation or link to your business. You can also submit your business information to online directories and review sites in your area.
4. Increase social media reach and engagement.
Social media is another important factor for local SEO. The more followers you have on social media, the more people will see your content when they do a search for related terms. And the more people who see your content, the more likely they are to visit your website or give you business.
To increase reach and engagement on social media, be sure to post engaging content regularly, engage with followers who leave comments or questions, and use relevant hashtags.
FURTHER READING: Local SEO Checklist To Improve Local Search Rankings
Key takeaways
As difficult as it is for smaller brands to overcome the bigger players, there are some basic techniques that can help you level the playing field so you can catch up. Among the most effective of these is local SEO.
In leveraging this for your strategies next time around, remember to:
Study your local market. They will give you clues and information that should guide your search engine optimization efforts. These clues can come in the form of buzzwords they're using, or trendy topics they're discussing. Use this as information to fuel your efforts.
Your size is your strength. Small businesses are strong in the sense that they cater to their local markets in a tailored way. You know your locality the best; use that to your advantage in marketing online by directly addressing their needs and concerts with agility.
Big and bold isn't always better. Don't get caught up in flashy executions that might end up squandering your resources. It's always best to go with a targeted and niche approach because you can be assured that these markets have needs only you can attend to.
What else would you like to learn about search engine optimization? Let us know on Facebook, X, or LinkedIn and let's talk about it.
For more tips on how you can grow your small business through online marketing techniques, subscribe to our newsletter for instant access.
Subscribe Now
Choose topics you want to get regular updates on: