Digital got you dazed?
Type it below, and we'll show you what we've written about it!
Social Media Management & Marketing
10 New Instagram Features You Can Use for Doubling Reach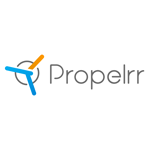 Propelrr Contributor

29 Aug 2022

7

min

read
These new Instagram features will give fresh ideas on how you can boost your reach on the platform.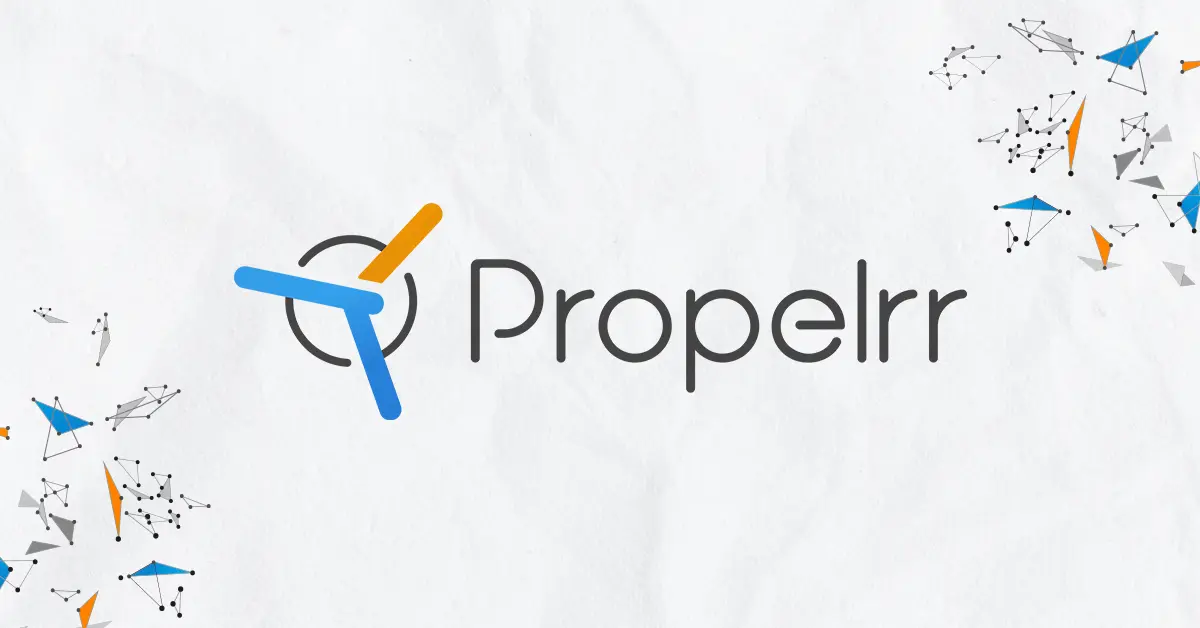 Instagram marketing is, undoubtedly, one of the best platforms to use if you want to boost your reach on social media. But with tons of content streaming in from businesses, users, publishers, and so on, reaching and connecting with your audiences require all-new tools.
In the social media marketing game, it's always about what's new and gives value to your audience's lives. And while your content offers something valuable and worthy of online attention, sometimes, it's also about switching up the format and mixing up your strategies.
That's the very reason why platforms like Instagram keep introducing new features as much as they can. Features that you should make a  point of leveraging if you want to keep your audience and customers sticking around.
In this article, you'll find exactly that; new Instagram features that you can and should learn how to use to communicate your brand value.
New Instagram features for boosting your reach
Before we deep-dive into these features, you should first remember that new doesn't always mean better. And that sounds contradictory to the point made so far, but consider this: No collective of people ever has the same exact interests. 
Putting that into a content perspective, your task as a brand marketing on Instagram is to match your strategies with what your audience is responding to. Instead of taking these as 'recommendations' or 'best practices', consider this list of tools as things you can test out.
While boosting reach is the goal, you should also make sure that you're talking to the people you want to be speaking with as a brand or creator. So give each tool a try and see which ones work best at reaching that group of people.
1. Reels
One of the main features that Instagram is pushing heavily is Reels – an in-application feature that allows you to publish and view short videos in a dedicated feed.
With Reels, you can create content that is dynamic and engaging compared to, say, single photos or photo collections. In addition, creating a Reel is easy, with ready-to-use audio, user-friendly tools, and templates. 
In using templates, all you have to do is click on "Use Template" and follow the continuing instructions until you complete your Reel.
The real benefit of this in-app feature, however, is not ease-of-use. Instead, it's the Reach that you gain from the unique algorithm of the Reels Feed.
On the Reels Feed, your content is mostly pushed to viewers who don't follow you, but may take interest in your content. This allows you to speak to a whole host of new people that you can turn into customers.
ADDITIONAL READING: Instagram Reels Best Practices to Grow Your Audience Reach
2. Dual Video
Another interesting and valuable new Instagram feature is the Dual Video. With this feature, you can simultaneously record videos using the phone's front and back camera.
This allows you to show both the perspective of the user and the subject of the video; making it perfect for content that provides commentary on events as they happen.
As a brand, you can use this to create interactive educational or instructional videos. You can also collaborate with your brand advocates on the same objective. Tap them in for creating great user-generated content, and you're sure to turn more than a few heads toward your brand content.
3. Instagram Maps
Instagram Maps is a feature that allows you to search for local businesses by category.  This feature is especially useful for reaching potential clients and customers that are geographically close to your business. 
You can also add information about your business on Instagram Maps to help your audiences find and contact you with ease.
To start using this new feature, all you have to do is:
Search for a city or nearby location.
Once you are on the map, zoom out and click on 'Search this area'.
Wait for the results to bring up local businesses categorized by industry or type.
You can then click on whatever you need, such as "hotels," "cafes," "automotive," "bookstores," etc.
As a brand, you will want to make sure that your information is always updated so you can leverage this feature.
4. Subscriptions
Subscriptions are one of the newer features on Instagram. Having been announced just this January, it may or may not be available to beta users.  Subscriptions are a great way to aid creators in getting stable revenue, as it allows you to identify your regular patrons. 
Enabling the subscriptions feature allows you to use the following:
Subscriber Chats: Creators can invite subscribers into a group chat
Subscriber Reels: Exclusive reels that are only available to subscribers
Subscriber Home: A new tab in the profile that displays content that is exclusively for subscribers.
More than a strategy for boosting Reach, the subscriptions feature can best be used to nurture audiences that have yet to buy into your brand. But that doesn't discount the fact that exclusive content is a great way to earn more followers and conversions for your brand.
5. Auto-generated Captions
With auto-generated captions, you won't have to worry about uploading your own transcripts of videos with talking heads or sounds on tape. Once you post your Reel, Instagram will provide the captions for you.  
The main benefit is accessibility and keeping users engaged even if they can't hear the sounds playing from the video. Hence, it makes your content inclusive, and you are sure you're not isolating the differently abled.
The caveat here is that, since it's still new, some words may not be accurately interpreted by Instagram. If that's a problem you want to avoid, you can always choose to write your own captions.
6. Augmented Reality (AR) Closed Captions
Another new, fun Instagram feature is AR closed captions.  This feature allows you to stylize and animate your captions and add more spice to your videos. 
As of writing, some options for the AR closed captions can make your text look like speech bubbles like the ones you see in comic books or even those that look like SMS texts.
To use this feature, just record your video as you normally would because you can add the captions either before or after your clip is complete.  Just tap the effects icon and choose the AR closed caption effect you want.
7. Audio Features
Instagram is absolutely buzzing with new features for Reels.  Apart from a vast library of music, creators and brands can now do the following on Reels:
Adjust the volume and add voiceover. Do this by clicking the song note icon on the preview screen after you upload your reel.
Import audio. You can do this with any Reel in your library and overlay it onto another video.
Text to Speech. For people who don't like hearing their own voice, you can assign another voice instead of your own for content.
8. Nudges
Here is an interesting one that can prove useful for creators and brands.  If Instagram sees that you post too many posts on the same topic, they will "nudge" you to explore other topics. 
This may not seem like much, but it is actually useful as it reminds you to mix up your content for your readers. This feature forces you to break out of your comfort zone and broaden your horizons.  
Some of your audiences will appreciate the refreshing change of pace and be all the more excited about what you'll come up with next.
9. Non-fungible Tokens (NFT)
NFTs or non-fungible tokens is a current marketing internet trend that has seen a boom despite having its own bit of controversy.  
Instagram, it seems, also brushes off this news as it creates ways to cater to the portion of users that want to deal with them. To become a part of the NFT community on Instagram, you can share NFTs you have bought from other collectors by sharing them via Stories, Messenger, or your Feed.  
If you are a part of the NFT niche, this will allow you to explore this passion with other like-minded individuals and potentially find new leads to add to your collection.  This may be a smaller niche to some, and it is pretty interesting that Instagram chose to cater to them. It really shows how Instagram is dedicated to content for everyone. 
It also provides a good example of breaking out of your comfort zone and targeting smaller niches for followers.
A note on content and scheduling
With all of these new features, Instagram has made it easier for brands and creators to post regular content and keep their followers engaged with their content.  
Additionally, having more ways to play with your content could possibly provide you with ways to produce even more content.  
That is why having a regular content schedule is very important.  Experiment with different times of posting your content and see what time slots work best for you.
Key takeaways
As of December 2021, Instagram has reached 2 billion active users; a boom that brings in new users and, similarly, more opportunities for innovation. In the same light, Instagram continues to provide new ways to improve the way that brands and creators communicate with audiences.
 Whether it's through videos, images, captions, maps, or what-have-you, creators and brands have a myriad of ways to achieve that. But in addition to the tools, remember that boosting Reach is also about:
Consistency. A regular and timely posting schedule could help you gain a significant amount of followers. So get organized and plan your content so that you can deliver consistently.
Value. All the flashy production you put into a post will be for nothing if it doesn't add value to your audiences. Don't just make it about promoting your brand. Aim to bring something to already crowded internet space by providing content that will delight your audiences.
Innovation. You don't want to be just echoing the messages of others. As a business or creator, you want to establish your own unique voice. And for that, you'll to break out the box once in a while, and post something new and fresh that your followers won't expect.
What's your current favorite Instagram feature and how have you been using it to grow your reach on the platform? We'd love to hear your ideas, so feel free to drop us a line over on Facebook, X, or LinkedIn.
You can also share your expert takes on social media marketing in a guest post we can publish on the Propelrr website. Just send your topic pitches to our editorial team.
About the Author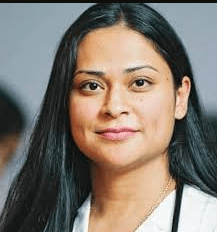 Margie Heaneythe has been helping people get more social media followers for their personal and brand accounts since 2013 and loves sharing her knowledge with others on Instagram, X, Pinterest, and YouTube marketing strategies
Subscribe Now
Choose topics you want to get regular updates on: