Digital got you dazed?
Type it below, and we'll show you what we've written about it!
Learn Facebook Ads With 11 Metrics to Optimize Your Campaign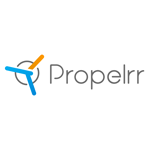 Propelrr

11 Sep 2023

9

min

read
Digital marketing isn't quite the full experience without utilizing social media. In particular, Facebook is the most heavily used platform for both personal and business use.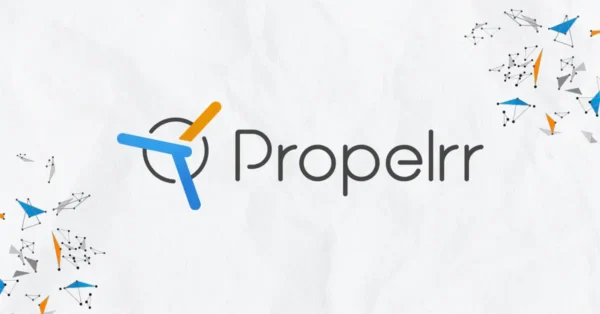 Meta's behemoth of a social network currently has 2.9 billion people using it on a monthly basis. To make full use of  Facebook's capacity to deliver business results, however, one must learn Facebook Ads and the many benefits it brings.
Facebook Ads provides a host of tools to help you reach your target audience better, and create meaningful content for them. It helps set up a foundation for businesses to  engage with their communities, be it in marketing, customer service, or other forms of community engagement. Facebook Ads and its many tools could well be the difference maker between you and your competitors.
For instance, you have Performance Metrics, which detail how cost-efficient your ad spending is via Facebook. These include Results, Cost per Result, Result Rate, and Return On Ad Spend (ROAS). These tools should be the bread and butter of your content management.
Then you have Delivery Metrics and Engagement Metrics, which indicate how well your content is doing at generating clicks and impressions.
Be aware that not all metrics are as important as they seem. If you truly wish to master Facebook Ads and drive growth, this article will guide you towards success. Let's get right into it.
How do you track Facebook Metrics?
Being a Page owner on Facebook means you have access to tools like the Page Insights dashboard, which lets you see things like your audience's demographic data. Keep in mind, however, that you can only access this dashboard once you have more than 100 or more people following you. If you're classified as a Community Page, you also don't have access to this data.
Furthermore, you can only access Insights from the past 2 years. Regardless, you will have access to useful information regarding your audience such as their age, gender, and location.
For deeper statistics, you would previously have had to use Facebook Analytics to study your progress. Meta has unfortunately retired Facebook Analytics in July 2021, but has provided alternatives for businesses to keep track of their ad spend. These new tools are:
Meta Business Suite
Meta Ads Manager
Meta Events Manager
Meta Business Suite
The Meta Business Suite is a free tool that lets small businesses and creators manage all of their connected accounts throughout Facebook and Instagram. You can see the typical notifications and messages from your community via the Home Page.
Notably, you can create ads or boost your post using this tool. You can also download the Meta Business Suite desktop application to view more detailed tools, such as the Ads Manager, Business settings, and Page settings. All of these can help you redirect your content to more worthwhile ventures.
Meta Ads Manager
The Meta Ads Manager, as its name implies, helps you create and manage your ads. You can choose your marketing objectives, who you want to reach, the places to show your ad, and the ad format. The Ads Manager lets you manage multiple ads at once, and even lets you adjust your ad spend.
You can even see how your ads are performing under the different reporting tools. Just go to Ads Manager and click Create to get started. Then, you can view your results by going to Account overview, Campaigns, Ad sets and then adjust the parameters to your liking.
The Ads Manager is also available on Android and iOS, albeit with fewer features than the desktop version.
Meta Events Manager
Finally, you have the Meta Events Manager. This tool lets you manage any Events you have organized on Facebook. You can even perform some diagnostic tests and test events to see if your integrations are performing as expected.
Facebook Ads metrics to keep track of
While the old Facebook Analytics may be a thing of the past, you can still see important data regarding your Facebook ads. These are all present under the Meta Business Suite and the Page Insights dashboard. Having this information under your belt makes for a better, more data-oriented marketing strategy. Without further ado, it's time to discuss each of these metrics in detail.
Performance Metrics
Your Performance Metrics are essential to understanding whether your ad spend is delivering you what you need. These mostly measure your conversions, and how each post is contributing to more conversions.
Results. Whenever you're starting an ad campaign on Facebook, you have to choose your marketing objectives. Results measure how often these objectives are met.Results are measured as different conversion metrics, such as downloads or purchases. You can even have traffic or impressions as results if you're running a brand awareness campaign.
Cost per Result (CPR). This parameter measures how each result costs you, and is simply calculated by dividing your Total Ad Spend by the Number of Results. Essentially, it tells you whether you're overspending to get results, or whether you're overperforming on your marketing campaign.Again, this depends on which type of result you want to achieve based on your marketing objectives.
Result Rate (Conversion Rate). This metric is the percentage of results/conversions compared to the total number of impressions. Your ads' Result Rate is a good indicator of how quickly it invites your audience to convert.ADDITIONAL READING: PPC Advertising Checklist to Increase Facebook Ads Conversions
Spend. Spend measures the total amount of ad spend over a period of time. This helps you monitor your budget, but also helps you keep track of other metrics to ensure you're generating returns.
Return On Ad Spend (ROAS). The ROAS is one of the most important metrics to take note of. It is the amount of revenue received for every $1 invested into Facebook ads. To calculate this, just divide Revenue by Ad Spend.You can track your ROAS if you're running an ecommerce campaign. For other results, you might have to manually calculate your ROAS yourself.
Granted, the real cost of Facebook Ads might be intimidating. But with the right guidance and proper planning, you can maximize your reach and improve your ROI.
Delivery Metrics
Delivery Metrics are much more simpler than Performance Metrics. However, that does not mean they are unimportant. Because these metrics measure how much attention your page is getting, it's still important to study them to see how to get more eyes on your business.
Impressions. Impressions are the number of times a person sees your ads. A single person can deliver you multiple Impressions, so be careful of using this as the only measure of your success.The "unique" Impressions are called Reach. So let's say one person saw your ad 10 times. They generated 10 Impressions, but only 1 Reach. Nevertheless, using Impressions can help you identify where your ads are appearing most frequently, and if these are reaching your target audience.
CPM (Cost per 1000 Impressions). Much like Cost per Result, this metric is used to determine how much you need to spend to reach 1000 Impressions. CPM is a good way to measure the cost-effectiveness of an ad campaign, and helps you direct your ads to better platforms.
Frequency. Frequency is the average number of times a person has viewed your ad. This helps you see if you're reaching a wider audience rather than a more narrow one.Granted, users typically need to see an ad multiple times before they decide to convert. Be warned that you might be bombarding your audience with too much information and you might have to expand your reach if your conversion rate is too low.
Engagement Metrics
Engagement metrics help you keep track of how your audience perceives your content.
Clicks (Link). This is the number of times users have clicked on your link. Clicks are a good indicator of how many people find your content interesting. There are different metrics related to "Clicks" under Facebook Ads. Clicks (Link), in particular, shows you how many people clicked on your ad and have been redirected to the desired web page.To view this metric via the Facebook Ads Manager, simply click on Click (Link) to find out if clicks are leading to conversions. In contrast, Clicks (All) lets you see all clicks related to your ad, including clicks to your Facebook page.
CTR (Click-Through Rate). In reality, you can't look at clicks alone as the measure of engagement. You also have to look at your ads' clicks in comparison to the number of Impressions it received. These metrics should not be taken in total isolation with each other. Your metrics indicate your success and efficiency, and should be used as tools to better manage your resources.For example, if your ad is doing 1,000 clicks, you might think that's a great number. But if your Impressions are around the 100,000 mark, your clicks might feel underwhelming at 1%. However, if your total Impressions are 10,000, your CTR (now at 10%) doesn't sound too bad.That's where Click-Through Rate comes in.
Post Engagement. Finally, there's Post Engagement. This metric is the total number of shares, reactions, and comments that your post received. You can break these down to "Post Comments" and "Post Reactions" to view comments and reactions, respectively.
Vanity metrics that distract marketers
While Meta helps you with the abovementioned metrics, there are also other parameters that distract you from your true goal: conversions. Vanity metrics may be useful to a degree, but they are not the biggest indicators of your success.
These metrics do not tell you anything about your conversions, so it's best to leave them alone. Here are some vanity metrics to watch out for.
Likes and Theoretical Reach

Unless you're a Facebook Page starting from scratch, your page's Likes should be at the bottom of your must-see metrics.

Likes on your Facebook Page may look like an indicator of community-building, but they do not show you whether these Likes are translating to conversions. They might be an indicator of the minimum number of people who view your content, but you already have better metrics in Reach and Impressions to help you with that.

That's also why Theoretical Reach is not so important. When people are following you or like your Facebook Page, your content is already on their feed without you having to spend anything. Your ad spend is, and should be, used to help new customers find your business.

Total Number of Click-Through Rate and Video Views

Why is there a distinction between Clicks (Link) and Clicks (All), you ask? Simple: because not every click that is registered on Facebook is a click to your ad. It may simply be a click to your Facebook page, or a user clicking "See More" because your ad copy was too long.

This is why Clicks (Link) is the more important metric, because that measures how well Facebook Ads are at driving users to your website.

And specifically for video ads, you shouldn't take note of video views as much as you should. Meta currently defines a "video view" as a video watched for at least 3 seconds. With Facebook's autoplay feature, it's no wonder that many video ads have several video views without any meaningful interactions. That, and some videos cannot be skipped.

Relevance Score

Your ads' Relevance Score tells you how your target audience perceives your ads. A higher Relevance Score earns you higher ad placements and lower ad spend.

Unfortunately, ads with lower relevance scores might even beat those with higher relevance scores when it comes to conversions. You might want to just drop the Relevance Score altogether and instead focus on more defining metrics.
Why learn about these Facebook Ads metrics?
These metrics don't give the full experience of how to learn Facebook Ads, but they are a good start. You might wish to enroll in some digital marketing courses to help you develop your skills even further. However, being aware of these metrics gives you better insight on how to run campaigns on Facebook.
Meta itself advertises its platforms as the best way to reach your audience. You're also given a lot of room to work with, especially with the multitude of metrics at your disposal. These numbers are great ways for you to understand both your customers, and the content that captures their attention.
The Meta Business Suite is a great way to track your progress on Facebook and Instagram. While Google Analytics has similar metrics and features, Meta's toolkit is specifically designed to help you manage your ads on their platforms. That ranges from boosted posts, sponsored ads, and even video content. Plus, your audience is narrowed down to Meta's more active user base.
It cannot be stressed enough that all of these metrics should not be taken in isolation from each other. Taken together, they all paint a stronger and clearer picture of how well your ad campaign is performing.
At the end of the day, your success is wholly dependent on how responsive you are to these numbers. They indicate your audience's reception to your content, and you must be proactive in dealing with any issues that arise. And remember: take them all in conjunction with each other.
Finally, do take the time to read this checklist on Facebook Ads to gain more insight into creating more meaningful content for your audience.
Key takeaways
Facebook Ads are your best bet for running successful ad campaigns on the largest social media network today. Keep in mind the important metrics that help measure your success, and ignore the vanity metrics that distract you from your goals.
Here are some more takeaways from this article:
Actively study your data. Because trends are always changing on the Internet, you have to study how your content resonates with your audience.
Create content that invites people to convert. The numbers don't lie. If your Facebook Ads metrics don't show encouraging signs, perhaps it's time to re-evaluate your ads. Do some split testing to see how to improve your conversion rate.
Study your target audience carefully. Getting to know your audience means you know what makes them tick, and you know how to get their attention. Find the best way to grab (and keep) that attention on you.
If you have any other questions, send us a message via our Facebook, X, or LinkedIn accounts.
Want to get insider tips on how to diversify your marketing strategies? Subscribe to our newsletter and we'll deliver it straight to your inbox.
Subscribe Now
Choose topics you want to get regular updates on: