Digital got you dazed?
Type it below, and we'll show you what we've written about it!
Social Media Management & Marketing
7 Pros and Cons of Doing TikTok Marketing You Need to Know
Ming Lagman

05 Jul 2021

10

min

read
It's not always fun and games in the world of social media – not even on TikTok. Because just like its older competitors, there are pros and cons to TikTok marketing that could make or break your online efforts.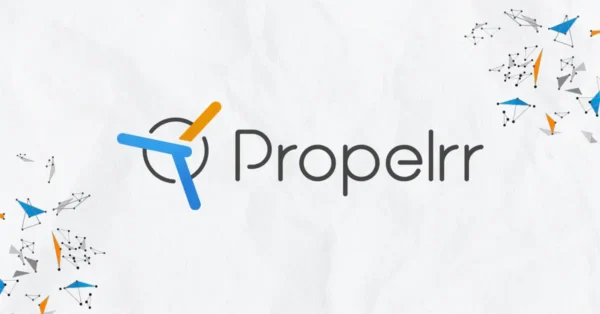 Having been a social media management company for so long, we know that with every platform's benefit, comes a downside. But don't you worry, as those disadvantages are something you shouldn't fear given the right knowledge on how to tackle them head-on.
Through learning and understanding both the advantages and disadvantages, you can strategically act on leveraging and working around them. And make sure to learn them quickly because given the news of TikTok's accelerated efforts to optimize it for advertisers, the platform will soon be populated by brands far and wide. This makes it imperative that you learn whatever you can about the platform and its audiences.
Below, you'll read our own tally of the pros and cons of doing TikTok marketing to get you started on assessing its fit in your overall digital marketing strategy.
Pros and cons of doing TikTok Marketing
Apart from TikTok marketing tips from the experts, it's important that you also form your own opinion and scale an approach on how to do TikTok marketing for your business.
With this information, you can not only scale for success, but also optimize to plug-up holes in your social media marketing strategy. Let's start off with the cons.
Cons of doing TikTok Marketing
1. Content format limitations
There's no arguing with the statistics of video content consumption and how it underscores the continuing rise of the format. And it's not hard to tell that the trend with audiences young or old isin favor of video content, especially on TikTok.
But video content isn't the be-all and end-all digital marketing solution your business should be relying on. And if you're looking at platforms where you are able to share a diverse range of content formats, then this is where TikTok might not be able to help you.
If you're aiming to market on TikTok, you will not be able to post ads that are simply in the form of static graphics. This means that you will always have to produce videos and that may come as a strain on your budgets.
How you can work around this:
Gladly, user behavior on the platform shows that some favor grassroots and sometimes low-production value videos. This means that you can simply shoot with your smartphone, make a few edits in-app, and voila! You have a video that's ready to use for your ad campaign.
Should you want to push for graphics is to use the photo as a background or for explainer videos. Or better yet, create or repurpose slideshows you've created for other social media platforms and use them for your TikTok ads. Let's take a look at an example from ecommerce marketplace, Lazada.
If you look closely at the video above, you can note that it's a square slideshow video that was originally posted in Lazada's other social media platforms. They simply repurposed the slideshow for their TikTok page, and even added a TikTok soundtrack to make it more native for the platform.
2. Not-so-quick and easy production
Contrary to the previous point, are the users who prefer high-production value videos.
These kinds of short videos are not any less difficult to produce than the longer ones like you watcg on YouTube. In fact, with the goal to entertain their audiences, creators on TikTok spend a significant amount of resources to come up with content.
Local TikTok influencer Tiffany Jillian Go (@tiffanyjillian on TikTok) who regularly produces recipe videos on the short-video platform comments that, "shooting videos…entails a lot of behind the scenes prep[arations]. It's not just about shooting a video and publishing it – it's about telling a story through a visual medium."
According to Tiffany, producing "high-quality, engaging videos worth watching and revisiting" is a process that will always entail costs, and that some professional creators still struggle with this.
If you're a small business or creator like Tiffany, you have to understand and embrace off-the-bat that producing a video is not a walk in the park. Even a 15-second video can't be as easily produced alone versus if you had a team that can produce videos for you.
Shooting a video eats up a lot of time that you could spend managing other aspects of your business. Although there are arguably rawer productions on the platform that do work, it's not a one-size-fits-all approach.
How you can work around it
While you're cashing out to advertise on TikTok anyway, make the investment worth your while. Here are a few ways on how you can do that:
Work with what you have and scale up as needed. This is particularly helpful for small-to-medium sized businesses with limited budgets. Start small by repurposing other videos already used for your other promotion platforms at first. After you've accumulated your gains from those efforts, build up on your production.
Set yourself up for success. Make an effort to optimize your content even before it's published. By doing so, you can increase your chances of garnering valuable actions from your audiences. Ensure that you have all your calls-to-action (CTA), relevant landing pages, hashtags, and what have you.
Share your TikToks on other platforms. Your video is already out there and the money has been spent. To make the most of your investment, make sure that your videos are cross-posted on other relevant platforms. You can reshare them on your Instagram or Facebook Stories and even Twitter Fleets (now obsolete) to maximize your reach.
Take a look at how ecommerce marketplace Shopee shared their TikTok on their Instagram page below.
View this post on Instagram
3. Advertising costs can balloon
On top of the costs of producing quality videos, advertising on TikTok isn't exactly the cheapest thing to do.
If you're still unfamiliar with the TikTok Advertising, it may come as a shock to you that the minimum daily budget you can alot for an In-feed Ad is priced at PhP1,000 (roughly $50). With that sum, you'll have to be discerning and prudent about allocating your resources for ads.
Make sure to constantly mind your targeting and advertising costs. Always ask yourself:
does your ad tick-off all the items on a social media marketing checklist;
are your assets and copies compelling enough, or;
do they accurately address your target audiences' needs and concerns?
Putting into action the answers to those questions will help ensure that you don't go overspending your budget.
Meanwhile, if you're really struggling with managing this aspect of your TikTok marketing efforts, you can always solicit the help of professionals in paid advertising. Doing so can help keep your ad spending optimized, thereby reducing your long-term costs for campaigns.
That said, thankfully there aren't many downsides to advertising on TikTok. You'll find that reading the pros of doing TikTok marketing below that these disadvantages are easily offset by the benefits.
Pros of doing TikTok Marketing
1. You increase and widen your audience-base
The goal of every brand is to always increase brand awareness, and this is something TikTok excels at. This is thanks mainly to its popularity with Gen Z and younger millennials.
Add to that, these audiences are also more engaged in TikTok compared to other platforms. So what does that mean for you as a brand? Simply that if you want to tap into a fresher audience and increase awareness for your brand, you can easily find them among the one billion monthly active users on the app.
But apart from the sheer size of the user-base, TikTok also boasts a diverse audience for an equally diverse topic range. With the breadth of topics covered on TikTok, it's almost impossible for you not to find an audience, no matter what your niche is.
How you can best maximize this benefit
In order for you to reach a wider audience, you can explore:
Collaborating with influencers. Specifically those who create content that is relevant to your brand and business. This not only allows you to widen your reach, but also establish your brand credibility among your collaborators' unique audiences.
Create content that is meant to be engaged with. Bear in mind that TikTok has the most engaged audiences than any social media platform at the moment. Create content experiences (more on this in the succeeding sections) for your audiences rather than a one-way flow of information.
Maximize Spark Ads for your performing content. Spark Ads work somewhat similarly to Facebook's Boosted Posts where you can provide a lift to existing content with a small investment. Learn how to use Spark Ads and give content that's already working with a lot of audiences an added boost to reach more people.
In collaborating with influencers, bear in mind that you should allow them to lead the creative direction. That way, you and your collaborators can come up with content that best suits their audiences' tastes. Take a look at how Pampers Philippines (@pampersph on TikTok) did it with actress Rica Peralejo-Bonifacio for a campaign promoting how cool and comfortable their Aircon Pants.
2. For You page as the default when you enter
If you've explored TikTok enough, then you would know that the For You page is the first thing you see by default. Why is this important, you ask? Because unlike Instagram or Facebook, for example, TikTok's For You page puts content outside of those posted by your followed accounts in the spotlight.
This simply means that whether or not a target audience is following you:
You get a fair chance at reaching them as everyone else when they open the app, and;
It makes discovering other new accounts or posts that cover topics relevant to their interests easier.
In a social media landscape where consumption behavior has shifted to be more engagement and discovery-focused, this not only benefits you as a brand or creator, but also the audiences.
How you can best maximize this benefit
Increase your chances of showing up on the For You page by:
Maximizing the use of hashtags. These texts you can add to a caption so that your post is indexed and organized in a dedicated landing page. Additionally, this signals to TikTok that you are posting this content to add to the conversation on a specific topic that the hashtag targets.
Adding background music that is native to TikTok. This feature unique to TikTok doesn't just exist to add engaging music onto your videos. It also functions much like the hashtag, in the sense that it pulls and organizes it onto a page where other users can see who else posted videos using the same sound.
3. Audiences can engage in different ways
This third advantage of TikTok marketing is closely related to increasing and widening your audience base. As mentioned earlier, TikTok is a platform designed to encourage people to engage.
The most effective creators and brands on TikTok maintain the awareness of this nature of content consumption on the app to maximize both awareness and engagement. TikTok has a number of features that help with this at your disposal, like:
Stitching your videos into theirs. This feature allows them to take a snippet of your TikToks and add their own spin in the plot on their own content.
Duet your videos. These videos allow you to form a dialogue with your audience. You can use different colored captions to indicate which parts they can act out, sing to, or perhaps reenact.
Use your original sounds for their own videos. This is especially beneficial for audio and sound producers. Uploading your original sounds that are engaging will get users to incorporate it into their videos by dubbing, or to help tell their stories.
Check out this example of a video Stitch engagement effort from the National Basketball Association (NBA). In this scenario, the NBA is asking you to tell them that you're an NBA fan without telling them you're an NBA fan. Although that may sound confusing to most of us, to people on TikTok, it translates immediately as a challenge to prove your knowledge about something by providing non-contextual or vague proof of it.
Clicking on the Share button to the right of the screen, a user can access the different sharing tools they can choose from. If you're not inclined to create a video of your own and share it on your feed, then you can just as well share it on your other social media channels, as long as the due permissions are granted by the user.
How you can best maximize this benefit
You can amplify your reach and engagements by:
Inserting captions into your videos. This will help communicate your intent to your audiences immediately. Compel your audiences to Duet, Stitch, or even use your video sounds through on-video captions.
Engaging users in the comments or reply to comments with videos. This is another unique feature that you can leverage on TikTok. Featuring audiences' comments in a video reply encourages others to send it comments, as well as help you come up with other content ideas in the future.
4. Ad performance metrics are easily trackable via TikTok Advertising
During the early stages of TikTok's launch, it was very hard to track the performance of specific campaigns. Before, you could only estimate the performance of your videos through likes, comments, and the other engagement options that we mentioned above.
But now, with TikTok Advertising you can not only guarantee that you will reach audiences, but also track, measure, and evaluate them properly. With the help of this platform, you can:
create ad campaigns that can target audiences at any level of the marketing funnel;
make use of robust tools for targeting and retargeting new and existing audiences;
leverage your existing audiences with the help of Custom and Lookalike audiences, and;
measure your ad's performance for insights on how to improve your future campaigns.
It's getting even tougher to compete for audience attention on digital platforms nowadays. Arming yourself will the skills and mastery of this tool will be critical for the continued success of your brand online.
How you can best maximize this benefit
Marketing on TikTok, just like how it's done on any social media platform, should always meet a concrete business objective. You can help get more solid and valuable insights and actions by making sure that:
Clear goals and objectives are established at the beginning. This will help guide you in creating your ads, and monitoring and adjusting your campaigns. After the campaign's run, your goals will also be your basis for evaluating its success.
Your content is optimized for success. This can be done by ensuring that all the relevant landing pages, including compelling social media copies and CTAs.
Pool your data for future use. Data is what drives the most effective campaigns on digital. Use this data not just improving current campaigns, but future ones as well.
Key takeaways
It's easy to get caught-up in wanting to jump onto new changes that happen in the digital marketing scene. However, not every shiny new tool for marketing can be a fit for your brand. TikTok marketing is no exception.
Asses first its benefits and downsides before you begin investing in these new strategies. Some other things you can continue to keep in mind are:
Strategize for your business and your brand. When competitors jump on trends, it can be tempting to join jump in too, even if it doesn't make sense for your business. This, however, can lead to losses rather than gains. Take a step back to assess and remember that you're advertising for your business and audience, and not anyone else.
Invest in a little help and in improving your skills. The most detrimental mistakes in digital marketing are often made with a half-baked perspective on things. Always seek to learn as much as you can about them and consult professionals to avoid costly mistakes.
Always make sure that all your campaigns and efforts are trackable. Tracking the performance of campaigns and keeping your data pooled will help you identify patterns in digital marketing and your audiences. Make good use of this data in effectively navigating the digital landscape.
Want to get started on TikTok marketing but would like to learn more about its ins and outs first? Let's have a chat about it and we'll gladly help you come up with a strategy. Just send the Propelrr team a message via Facebook, X, or LinkedIn.
Subscribe Now
Choose topics you want to get regular updates on: