Digital got you dazed?
Type it below, and we'll show you what we've written about it!
Hosted Ecommerce Platform or Self-Hosted? Which Is Better?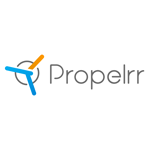 Propelrr

13 Sep 2023

6

min

read
When you think of ecommerce businesses, you typically think of their products and their branding. However, one key question that should be asked is whether these businesses can stay online.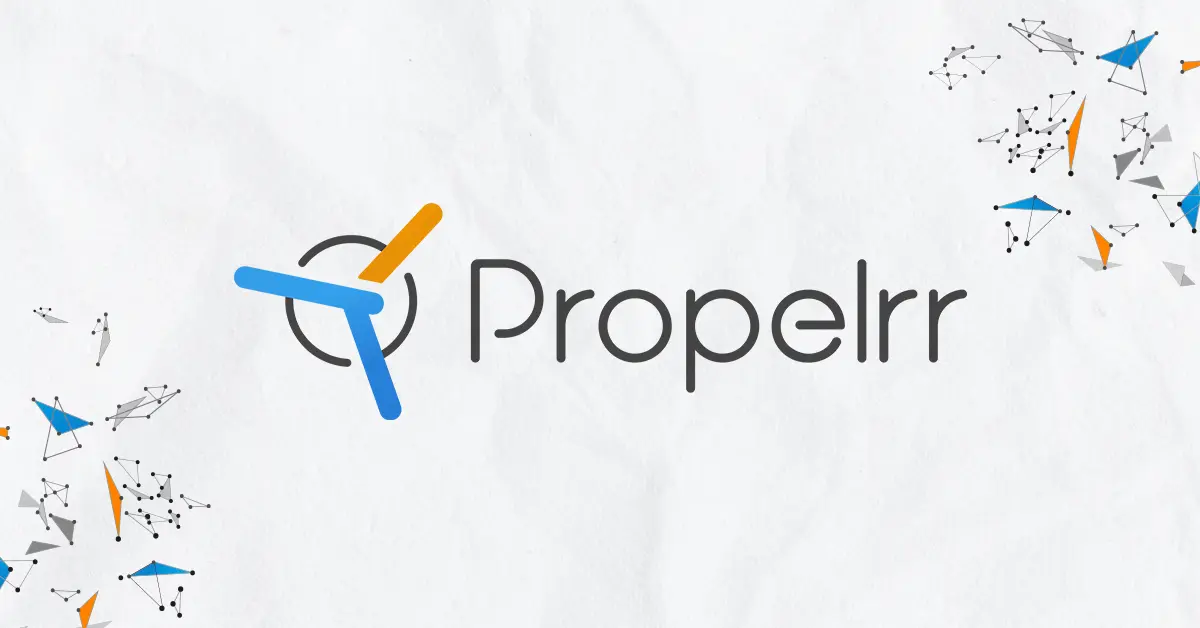 That's where hosting comes in.
Hosting a website means you are finding a place to store your online content. You can think of it as finding a physical store to sell your stuff – but on the Internet. Whenever you are hosting a website, you have two options: whether the website is run through a hosting platform, or whether you host a website yourself.
Each type of hosting option has its own set of pros and cons. You can think of third-party hosting services as renting an online space to display your business. Most of these third parties also allow you to build your own website on their platforms, albeit with limitations on design elements, payment gateways, etc.
Similarly, self-hosting a website means you're using your own resources to create that space for yourself.
Many smaller ecommerce websites are typically run through hosting services, such as Shopify. That's because hosting your own website can cost a lot of money. That's also the reason why bigger businesses tend to drop the middleman and set up their own servers.
Other than financial reasons, you should consider other factors before you decide to host your ecommerce website through a third party or if you should self-host your own website. Deciding how and where to host your online business is key to creating and designing your website.
Hosted ecommerce websites vs. self-hosted websites
This article should arm you with sufficient information regarding website hosting, and whether you should choose one option over the other. That means you should be aware of the following considerations before deciding how to put your website online:
1. Cost considerations
First things first: you have to talk about the cost.
Hosting your website through a third party is relatively cheap, depending on where you decide to host your website. Many ecommerce platforms run on Shopify, which charges a monthly fee for both web hosting and web development services.
In contrast, hosting your own website is expensive. It's basically a DIY approach to putting your name out online. One of the first things you will be spending money on is equipment (and maintenance costs). If you're not tech-savvy yourself, you're going to have to hire dedicated staff members to keep your website running smoothly.
On top of that, you might also have to pay a premium for high-quality internet. Losing your customers through a shoddy connection is the last thing you want to happen.
2. Security features
As an ecommerce business, you should be able to protect both yourself and your customers. At the minimum, your website should have the following security features:
Infrastructure to protect consumer data. This includes PCI-DSS compliant protection to protect customers' credit card information.
Infrastructure to protect yourself. You should have data encryption systems and firewalls, as well malware protection. You never know when hackers want to attack your website.
Authentication of all transactions. This is to make sure every transaction is genuine and legitimate.
Third party hosting services have different ways to ensure your protection, as well as your customers', but they all have the above features regardless. Some third-party websites also allow you to add additional security measures should you so choose.
For example, you can purchase anti-theft apps and trust badges from Shopify's app store if you decide to have your website hosted on this platform.
When you're self-hosting a website, however, you have to take charge and create your entire security system from the ground up. You can find several privacy and security apps online, such as Astra's Malware Scanner, but these do not come cheap. You or your staff must also be able to address any security issues that may pop up from time to time.
3. Technical support
Having a website hosted through a third party means you always have technical support available for any concerns you may have.
On the other hand, self-hosting means that you must have the technical expertise to handle anything and everything that comes your way. That, or you can employ your own staff to handle the problems for you. That includes both server maintenance and round-the-clock monitoring to prevent any future difficulties.
4. Flexibility
One thing you can always count on DIY options is the flexibility to choose which features you want to have, and which features to discard. In fact, some ecommerce builders even allow you to choose how you want your website to look.
The immense flexibility of hosting your own website means that you can scale your business quite easily with the options available to you.
In contrast, third-party platforms are not as flexible when it comes to both display and security measures. However, they do allow you to cover a lot of ground regardless. Just make sure you find the right ecommerce platform that lets you make the best website possible.
Other considerations
Aside from these major considerations, you should also consider these other aspects if you're still having trouble deciding how to fully go online.
1. Data storage and management.
Having your own servers means you have the infrastructure to store and access relevant data. That may prove to be a boon for your business, because you have unbridled access to data that helps you create more personalized content for your customers.
But in order to have that data at your disposal, you'll also have to ensure their protection. That's layers and layers of security measures, as well as hiring staff members who will also monitor who accesses your data.
2. Projected business growth.
If your business is projected to grow quickly, you're going to need more flexibility and scalability with your website. Most third-party hosting providers don't give you that opportunity.
Because you're sharing their servers with other businesses, you might only be given a certain amount of data to work with. That means you can't employ additional features that help you manage the additional demands.
On the other hand, your scalability in self-hosted websites is wholly dependent on how much server space you can afford. Your only limit is how deep your pockets are when it comes to more equipment and more staff to manage that equipment.
3. Adaptability to design and non-negotiable features.
Many third-party hosting providers also allow you to design your own website. However, you can find that design options may be limited and rigid in comparison to creating your own website.
In addition to that, you might find it difficult to find the right extensions on third-party hosting providers. These features include, but are not limited to:
Payment gateways
Online marketing toolkits
Customer verification
If your business does end up growing rapidly, you may feel the need to outgrow your current provider and move somewhere that can handle the additional demand. However, the extensions and additional features might not be exported to a different platform.
If you decide to self-host a website, be aware that similar extensions may be pricier than if you purchased them on a third party's app store. But you can rest assured that you will have access to these services for life.
4. Integrations and other helpful features.
Integrating services other than just sales features is also an important detail for any ecommerce business. For instance, you would want to understand your customers better, so you would want extensions that collect their demographic information whenever they visit or make a purchase.
You could also opt to have an easier time marketing your business, so you'll find an email marketing extension that allows you to do just that.
You can find these extensions on third-party hosting providers. You can also find them for sale on other platforms, such as Magento.
Key takeaways
Are you ready to put your business out on the online world? Best of luck in your ecommerce journey! Before you go, here are some key takeaways to help you decide whether to host your website with a third party or to self-host your own ecommerce website:
Stick to your budget. Don't go gung-ho on the latest equipment or the best-looking services. Always center your plan around the resources available to you.
Prioritize both your customers' information as well as your own. Whenever you're dealing with people online, your privacy is one of the most important considerations. Take the necessary steps to safeguard your sensitive information. Protecting your customers always builds trust, so make sure to keep their information safe as well.
Strategize with your growth in mind, Keep in mind that you may outgrow hosting providers altogether. If this remains a possibility for a long while yet, consider staying with one for a while before transitioning to your own in-house hosting.
If you have any other questions, send us a message via our Facebook, X, or LinkedIn accounts.
Want to get insider tips on how to diversify your marketing strategies? Subscribe to our newsletter and we'll deliver it straight to your inbox.
Subscribe Now
Choose topics you want to get regular updates on: