Digital got you dazed?
Type it below, and we'll show you what we've written about it!
10 Key Ecommerce Design Trends Taking 2024 by the Storm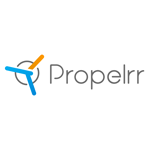 Propelrr

13 Sep 2023

15

min

read
Stand abreast with giants to keep your ecommerce website design ahead of the game.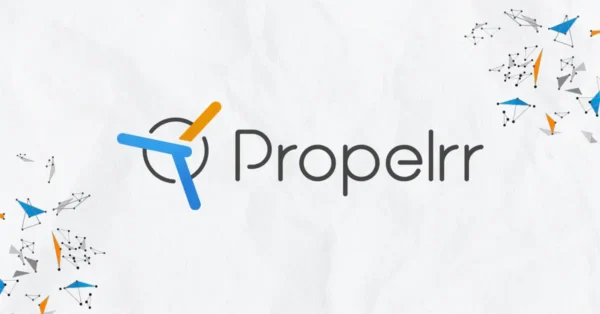 We're sure you've encountered these trends, even taking off your marketing hat as a consumer. And if not you, then definitely someone you know. Stay in the loop, you'll be sure to reap the benefits.
If you've read our previous article on retail web design and development, you'll find that a lot of these trends tick the boxes on the essentials of outstanding ecommerce design.
Top ecommerce web design trends for 2024
Ecommerce design is a crucial weapon in your arsenal of marketing tools. Nowadays, a great online store is one that emulates the positive aspects of in-person store experiences:
The ability to scale item dimensions;
search for specific products through voice;
personalized multimedia experiences not limited to text descriptions and static images that form outdated websites of old;
and many more.
Over time, trends emerge from technological developments that make fresh and engaging customer-centric experiences possible. You wouldn't want your physical store to lag behind the competition, it makes no sense to neglect your online store. Get better merchandising with the latest tried and tested ecommerce website design trends of 2024.
Increased focus on mobile optimization

A site not geared towards mobile platforms immediately poses serious display and usability issues. In an ever-increasingly mobile age of consumers, neglecting mobile optimization leads to reduced user experience which can affect page bounce rate, user activity levels on an app, or even ultimately, sales.

If your site's ecommerce design is not optimized for the mobile platform, important information such as product benefit and crucial buttons such as add to card may be hidden or missing.

Make sure your site design is optimized for mobile. In delivering your messages, branding, and services nowadays, mobile achieves it much more effectively than desktop does. By ensuring that your site displays and functions right, you capture the attention of a significant portion of your target market.

This doesn't apply only to the young or technologically savvy market segments, either. While prospects who use a desktop likely do so for career or leisure reasons. Maybe they are an animator, a video editor, a streamer, or a hardcore gamer–the average person most likely has a mobile device for daily communication and note-taking purposes.

Do not miss out on prospects; optimize for mobile.

Improved personalization

Gone are the days when we relied on traditional marketing concepts. Gone are the days when we had to streamline product variation and messaging as if women all liked the same things, as if young adults at a certain age were all interested in the same things, alienating otherwise enthusiastic prospects, and phasing out bespoke products in favor of the mainstream. Gone are the days when we only had access to crude analytics.

For the longest time, we've considered the most important key performance indicator of our marketing to be the widest reach. Because for the longest time, that was the smart decision to make. That was what guaranteed sales. Until the digital age brought us user data.

Now, it's no longer solely about reach, but relevance. Now, it's no longer about streamlining for the short head of demand, but finding niches in the very long tail. It's about product positioning and customer profiling. About making customer experiences hyper-personalized with the help of collected data.

Through ecommerce design personalized and informed by analytics, you're able to secure sales.

Artificial intelligence (AI) may even be used to derive predictions based on data analysis in order to form specially crafted personalized marketing campaigns.

5 examples of personalization:

High-relevance interest-based product recommendations based on user's past or current purchases.
Strategically exclusive offers based on the market segment the user belongs to (e.g. first-time buyer, hyperactive/repeat buyer, follower/member, wishlist non-buyer).
Improved blog, newsletter, and messages content.
Enhanced customer service.
Using analytics to time promos in a way that is advantageous.

Personalization, likewise, has a massive impact on customer service, retention, and moving the prospect along the sales funnel. By first identifying whether a customer is brand-aware, solution-aware, problem-aware, or problem-unaware, you'd be able to persuade them better. Combine this personalization with automation, and you'd fast-track the buyer decision process.

No need to literally listen to your convos

Consider Lazada. Its algorithm may know you've browsed certain items, categories, or stores, and suggests similar items in the relevant categories. Stores may even send you promotions in your messages. As a result, the ecommerce platform doesn't waste time trying to sell you things you've shown no indication of interest in buying.

Instead, it may make you realize that the new glossy screen protector you bought might be in need of a screen cleaner. Truly, personalization closes the gap between supply and demand.

Augmented reality shopping experiences

The new normal has changed the way we shop…forever. Of course, not all aspects of in-store shopping can be replaced by online shopping. Buyer hesitancy may be attributed to an inability or inconvenience to try out products. Augmented reality (AR) may resolve this issue.

With AR shopping, prospects may "try" out the product virtually and have a better grasp of its dimensions and other physical attributes like color.

Reading a table that says, "6x6x24in, white" is nowhere near the experience of seeing a virtual image of the product through a filter, swatching it against the colors and patterns of existing furniture in the room, or moving it around without having to do the heavy lifting (pun intended).

In short, offering augmented reality shopping experiences to your customers shows them that your ecommerce site has the best of both worlds: the empathy for buyer hesitation regarding dimensions and physical attributes present in in-store shopping, and the convenient and luxurious experience of online shopping.

5 brands that hopped onto the AR shopping trend:

Houzz
IKEA Place
Shopify
YouCam Makeup
Wanna Kicks

3 platforms that show potential with augmented reality advertising:

Snapchat
Instagram
Mivo Face Swap

Automation of the buying process

Automation is a game-changer for a smooth and efficient business. Through automated processes, you can significantly improve your inventory management, warehouse and logistics processes, shipping, and issuance of receipts.
10 problems solved by automation:

Storage and warehouse issues. When ordering too far in advance in manual anticipation of busy times ahead, this breeds problems such as lack of space, unideal storage conditions, and risk of product damage.
At the mercy of the market. Some periods yield plenty of sales, some yield fewer. Manually and repeatedly checking the remaining number of items in stock before ordering more is time-consuming, open to errors, and costs your business employee wages.
Risk of irate customers. If the number of stocks is not updated and your business encounters supply issues, this external factor may be taken against you. Delayed shipment yields irate customers, who in turn yield negative reviews, cancellations, and refunds.
The need to manually mark items when out of stock. Just so prospects don't attribute delays on the part of suppliers to the seller's average shipping time and customer service, businesses are forced to indicate when items are running out. This is incredibly inefficient.  Your ecommerce website should be able to automate this since it already has data on the number of items sold.
Opportunity cost. Restocking in advance in manual anticipation without the proper insight could keep the business from accessing capital that could otherwise be allocated on other things. If you automate the collection of data, your business would be better able to determine when to buy how much. This ensures that you only buy items and supplies that yield returns sooner than later.
Human error. Accuracy is crucial in keeping inventory.
Underutilized consumer insights. Your business can avoid starting from scratch with marketing campaigns. Designing them around how the customer previously interacted with your products, services, and past campaigns make for effective marketing efforts.
Ineffective email marketing. Email marketers are made to choose between sending more emails or fewer emails for one huge email list. In truth and up to a certain point, the relevance of the message to the market segment matters more than the number of emails sent. By automating segmented email sequences, prospects are sent only the emails they're likely to be interested in, reducing the spammy feel of email sequences that lack segmentation.
Lack of customer relationship. Your relationship with your customer can be better than it currently is. Whether you automate birthday greetings, solicit feedback, offer exclusive promotions, or validate that they have made the right purchase, automation does your business wonders.
Skewed or inadequate reviews. Sourcing reviews rely heavily on the customer's initiative–which, unless incentivized, disproportionately tends to occur when the customer has a negative experience

5 brands that hopped onto the automation trend:

Lazada. The Asian shopping giant automates gathering reviews via their app. Upon delivery of orders, customers are prompted to leave a review, incentivized by Lazada coins. Reminders are also sent in messages, while unreviewed items may be accessed from the customer's profile menu.
Nissan. The auto company reminds its customers when it's time to have their vehicle serviced. It's a great way to use automation to eliminate the easily solvable problem of reminding Nissan's customers their car's inevitable maintenance.
Mattel. This classic toy brand shares analytics with its retailers for improved campaigns and promotions. This ensures that no data is lost or underutilized. It automates data-driven advertiser campaigns.
Human Nature. Customers are sent automated birthday emails, invitations to try out product samples, and limited-time promotions.
Jomar Hilario. The original Filipino virtual career guru takes market segmentation to a whole new level. While most newsletters give you options to unsubscribe to everything, or to emails that aren't highlights–without specifying exactly what counts as highlights–, Jomar's email marketing allows you to subscribe, unsubscribe, or resubscribe to very specific topics: whether it's about online jobs, online business, or creating your own online course.

Enhanced visual content

As cliche as it may sound, a picture paints a thousand words. Ecommerce website designs now emphasize visuals such as videos, images, and animations. Not only do visuals show the buyer your product, they also convey emotions your prospects wish to feel using and buying your product.

Remember that persuading customers to buy is less about features, more about benefits.

You want them to associate feelings and values with your products. It could be freedom, peace, luxury, fun. Whatever it may be, it turns a static product into a living experience your customers would wish to have.

As a result, incorporating visuals into your site's ecommerce design increases conversion rates and sales.

10 problems solved by visual content:

Buyers leaving the product page to look for products with images elsewhere (i.e. the competition).
Product doesn't feel as real as products with clear detailed photographs.
Decreased emotional appeal.
Dissipated urgency to buy (which could lead to prospects not buying at all).
Increased need for a writer highly adept at composing evocative descriptions.
Unnecessary inquiries into the product description.
Higher page bounce rate for prospects skimming for visual content, repelled by blocks of text.
Lower trust due to appearance of relatively low professionalism, makes prospects question why the business cannot afford a photographer.
Establishing who's the official store selling the product.
Differentiating the brand from buyers' negative customer experiences with resellers.

5 brands that hopped onto the visual content trend:

H & M. Their website is an example of quality web design for ecommerce. Visiting H&M's website exposes you to magazine-style visuals. Spanning the entire screen, images on their homepage incorporate models posing with the clothes to give the products a living feel a flat lay may not always evoke. Rather than feeling like they are browsing a bland menu with prices and "add to cart" buttons, prospective shoppers feel more at home. The magazine-style visual content elicits a feeling of leisure, activating the prospect's emotionality.
Abercrombie & Fitch. Incorporating visuals does not mean foregoing all text. Concise, easy-to-read large text complements your visually rich website.
Prudential. Of course, visuals aren't just for selling products. If your business is centered on providing services, visuals may still represent what availing of your services feels like. The insurance and investments company adorns its "about us" page with visuals showcasing happy families, successful graduates, and a charming single mother and child tandem. On a blog article talking about reducing carbon emissions lies a feature image showcasing a child frolicking in an open field while holding a pinwheel rotating in what is suggestively fresh air. Finally on Prudential's homepage, we see images of fulfilled individuals pursuing their artistic and athletic interests. Prudential's caption? Celebrating life.
Samsung. Samsung incorporates crisp and striking imagery of its products. The quality lighting and top-notch photography helps tremendously. With the amount of detail apparent in the photos, the smartphones look so real, you could almost feel it. It's almost as if prospective buyers are given a free trial of what holding the phone feels like.
Mactan-Cebu International Airport. This is another example of how visuals can enrich ecommerce websites that sell services. True to its slogan, "not a gateway, but a destination," this architecturally multi-awarded airline flaunts its dining, shopping, and lounging amenities. Their website incorporates a distinct menu banner, dynamic hover animations, and a loading animation that exposes prospective travelers to its vibrant brand color psychology–bright yellow, regal gold, and energetic orange.

Chatbots for customer support and engagement

There are frequently asked questions (FAQs), and there are ultra specific questions that only a small subsegment of all of your customers may ask. Addressing the latter when interacting with customers who do not yet know the basics may cause confusion, while failing to foresee FAQs leads to inefficient redundancy at best and possibly subpar, missing, tactless, or compromising responses at worst.

Through the use of chatbots, customer support addresses customer concerns without being as costly, inefficient, or inconsistent as relying purely on human customer support.

FAQs may be answered in the best possible way, updated once for all customers that inquire within that time period, and made interactive through the use of chat buttons in lieu of the usual non-interactive FAQ writeup. Infrequently asked specific questions, on the other hand, may only be unlocked after the customer undergoes a flowchart to avoid confusing the newer customers.

While badly designed chatbots worry some, a proper chatbot compiles FAQs, provides well-written answers empathetic to buyer concerns, organizes the presentation of questions into a sales funnel sequence, and provides the option for free-for-all keyword-driven chat suggestions.

7 problems solved by customer support chatbots:

Avoidable expenses for hiring human customer support.
Factual errors, missing information, and tactlessness from human customer support (that could cost the business time, sales, or even public image).
The challenge of providing an informative, emphatic, and tactful response to questions…consistently.
The need to update each individual customer for information, rather than providing answers that can be edited in one go.
Redundant questions from customers that eat at human customer support's time and the business' resources.
Lack of interactivity from static FAQs writeups.
Prospect confusion from irrelevant answers (e.g. a prospect reads a page about service A, confuses the writeup on service A as about service B, then hesitates to avail of service B) which could be avoided with collapsible menus and flowchart-abiding bot responses.

3 brands that hopped onto the chatbot trend:

Starbucks. Buyers can customize their orders right inside the mobile app.
Facebook Messenger. Various businesses make use of the automated responses feature on Messenger. Just a few of these are Spotify, Pizza Hut, and KFC.
UnionBank of the Philippines. Chatbots are great for funneling prospects into a flowchart. Similar to having separate queues for different bank services, different buttons in the chat menu lead to different sub-menus that provide information and links relevant to the prospect's concern.

Increased security measures

Ecommerce websites gain access to sensitive information such as customer payment information and shipping address. They also showcase your very attractive selection of products and services that makes hackers realize that targeted cyber attacks on your site may become lucrative for them.

More than ever, ensuring that your site is secure is a fundamental part of commerce. Invest in security measures to protect your customers, your business, and your brand.

5 problems solved by better security measures:

Time-consuming processes involving reporting, identity verification, and possible cancellations or refunds.
High risk of negative public image and bad reviews.
Significantly increased aversion to buy.
Payment goes to the hacker.
Costly increased need to acquire new customers because previous customers aren't retained.

3 brands with robust security measures:

Bank of the Philippine Islands (BPI). Whenever you log into the app on a new device, BPI alerts you on your old device to approve the new device. This one-time verification stores and authenticates what is called a device key to identify approved devices. Even if someone somehow knows your username and password for online banking, they won't be able to make transactions on their device. Likewise, if you lose your phone, you can revoke access on that lost device. Specifically designed for optimum security, BPI's app is one example of quality ecommerce design.
Metrobank. It's unsurprising that ecommerce apps providing banking services are among the most keen to have tight security. With Metrobank, you are automatically logged out after a period of inactivity.
Google Accounts. Your account is a gateway to various services and files. Among other things, it allows access to your email address, GDrive, YouTube account, Google and YouTube search history. As such, the tech giant implemented various security options ranging from one-time SMS and voice passcodes, pre-generated backup codes, physical security keys, authenticator apps, and Google Prompts.

Bespoke ecommerce experiences

Bespoke ecommerce web design is, simply put, the opposite of template web designs. For online stores, sensory branding may be incorporated into animations, colors, and sounds. Notice what emotions you feel when you hear the notification sound on Messenger. It has a distinct sound, which elicits distinct emotions. Online stores can similarly utilize elements such as animations, colors, and sounds to create a positive reaction in the consumer.

This isn't something new. In physical stores, factors external to the products themselves are used to help influence a prospect to buy. This may be sensory branding in the form of colors, lighting, music, and sometimes store scent. In a way, this gives a store personality, making it unique and memorable to the consumer.

Like in-store merchandising, incorporation of multimedia elements into the online shopping experience on your site easily sets you apart from template stores.

5 problems solved by bespoke ecommerce experiences:

Memorability for word-of-mouth and future repurchases.
Distinction from resellers and any possible negative customer experiences with them that may be unduly associated with your brand.
Prospect may be influenced by external factors during their purchasing decision (e.g. traffic, noise, harsh lighting, crowds that make them want to save for a car instead of buying things, unpleasant scents that take away the mood to shop).
Prospect may be convinced into buying a certain solution for a problem but forget which store had your product, making competition leverage on your visuals and copywriting.
Lower bounce rate for competition that do not clearly look distinct from your store upon first glance.

The next time your phone is off silent, notice the different notification sounds you get. Which ones convey a pleasant kind of urgency? Which ones convey a sense of panic? Which ones are akin to popping a bubble, soft yet responsive, and suitable sounds for collecting store vouchers or tracking progress in a demo? Which ones make for great sounds for when a user completes a purchase?

3 brands that hopped onto the bespoke user experience trend:

Mubasic. This dynamic catalog of children's music is a prime example of bespoke web design. Aimed at young children, it makes liberal use of bouncy animations as you scroll along. Site visitors are also welcomed by interactive piano-type buttons that animate and play sounds as you click.
IOTA. IOTA is an innovative ledger technology that aims to decentralize cryptocurrency. Its homepage design boasts of dynamic image and text animations that lend a futuristic appeal. Additionally in its website subdomain, it has a visualizer for its visions of decentralization, which site visitors can move, stretch, and otherwise interact with.
Vibor. No matter the industry, a bespoke user experience can come out of your website. Vibor is focused on products serving utility–switches and sensors for industrial and automotive use, yet is not shy to incorporate sleek animations, 3D models of products, and geometrically pleasing visual art. The exemplar ecommerce web design just screams, "we're fresh and updated, just like the engineering of our products".

Integration of voice search

Not only does this make search accessible to those with visual impairments and mobility issues unlocking a crucial part of your market segment, integrating voice search instantly establishes your brand as fresh and updated.

Especially if you're offering higher-end products, it's worth examining whether other products are also sold in stores that allow speech recognition.

3 problems solved by voice search integration:

Accessibility issues (mobility, visual impairment, written language fluency).
Spelling as a huge determinant of search results.
Inevitable disadvantage as more and more ecommerce stores incorporate voice search.

5 brands that hopped onto the voice search trend:

American Express
PayPal
Starbucks
H&M
Pandora

Social ecommerce shopping

Word of mouth marketing never died. It simply took on a new form. Leverage the power of social commerce to engage customers and possibly build a community.

The possibilities are endless with quiz-type bandwagon campaigns like Lazzie's Bestie Challenge, livestream shopping options, or even just simple accessibility. You want social share buttons to be there when your buyer is at their purchasing high. You also want to have some presence on the platforms they are already on, with a buy button with the least number of redirects.

5 problems solved by social commerce shopping:

Expensive paid marketing campaigns.
Time-consuming organic marketing campaigns.
Underutilized virtual word-of-mouth.
The strong positive feelings upon receiving your product subside by the time the buyer remembers to leave a review.
Underutilized tendency of prospects in the same social circle to have similar interests as each other (e.g. an artist has artist friends, a dog owner may be close-knit with other dog owners, a smartphone enthusiast may be part of an interest group reviewing different smartphones and relevant accessories).

3 brands that hopped onto the social ecommerce trend:

Walmart. This renowned retail giant is among the most aggressive when it comes to leveraging social commerce. On top of its numerous livestream events, it was one of the first brands to test live shopping broadcasts on Twitter, hosted by none other than Jason Derulo. Walmart has since commenced social marketing on YouTube, Facebook, Instagram, and Tiktok. It even has a dedicated livestream section on its own website.
Petco. The pet store incorporates livestreams, influencer marketing, and shops on social media platforms.
Lazada. This online shopping platform's mobile app allows customers to link their Lazada account to their Facebook account, provides an avenue for livestream shopping, and rewards users for sharing their finds via social media. Beyond these evergreen options for social ecommerce, the shopping platform also hosts limited-time social campaigns such as the Buzzfeed-esque Lazzie's Bestie Challenge for Lazada's 11th birthday.
By maintaining an ecommerce design that utilizes virtual word of mouth, you take your customers away from thinking about prices. You make shopping leisure.
Tomorrow and Beyond
Every year, new technologies emerge. New possibilities for design, new horizons for better user experience. Problems aren't created out of nowhere, but build upon customer concerns previously unsolvable. Until now.
If you liked our article and want to keep updated on the latest marketing trends and evergreen best practices, consider giving us a follow on our socials: LinkedIn, Facebook, and X.
You may also subscribe to our newsletter to get the latest news on trends in the digital marketing space.
Subscribe Now
Choose topics you want to get regular updates on: