Digital got you dazed?
Type it below, and we'll show you what we've written about it!
12 Days of Digital Marketing Wishes for 2021
Caleb Gasilao

11 Dec 2020

6

min

read
If you told us a year ago that we'd be spending our next Christmas pent up in the confines of our own homes we would have shrugged off the thought while enjoying the merriment of the Yuletide season. 
Unfortunately, that afterthought turned into a reality. As the majority of parties, get-togethers, and holidays started being celebrated virtually, it seemed like Christmas would be no exemption. 
To keep the holiday spirits up at Propelrr, the team created a wish list inspired by the 12 Days of Christmas.
Make no mistake. This is no ordinary wish list. Rather, this is something we think every digital marketer dreams of having. And while they may not be all that realistic (just yet), it can't hurt to ask Santa in advance, right? 
12 Days of Propelrr Wishes for 2021:
Santa, we hope you're listening! Here are our wishes for 2021.
1. Content generator with outlines.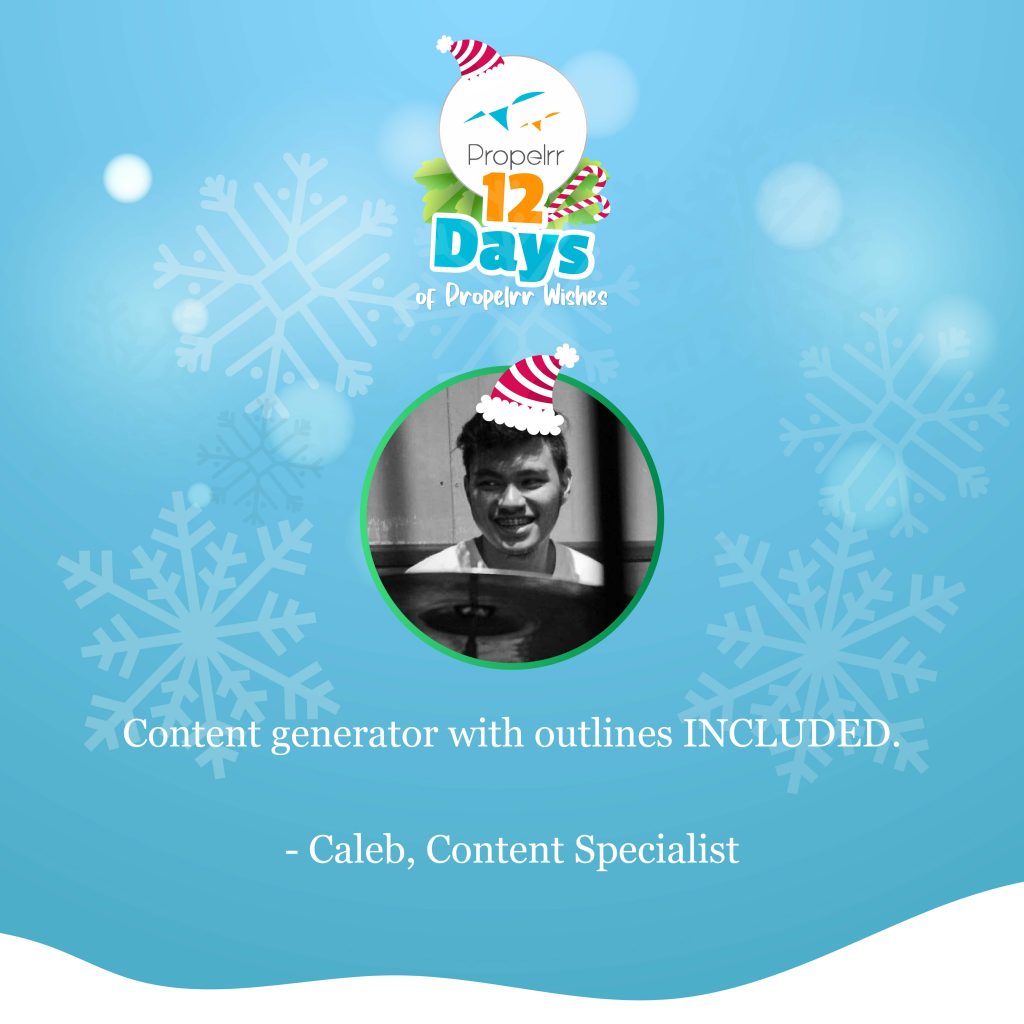 Stop us if you think you didn't wish to have a content generator like this before. 
For Caleb, it's hard enough to think of demand-generation and demand-fulfillment topics that are relevant and drive traffic, let alone align these with the brand identity and voice of your client.  Although it would really have been easier if the outlines for each content topic was already provided. Right, Santa?
2. Software that integrates programming languages.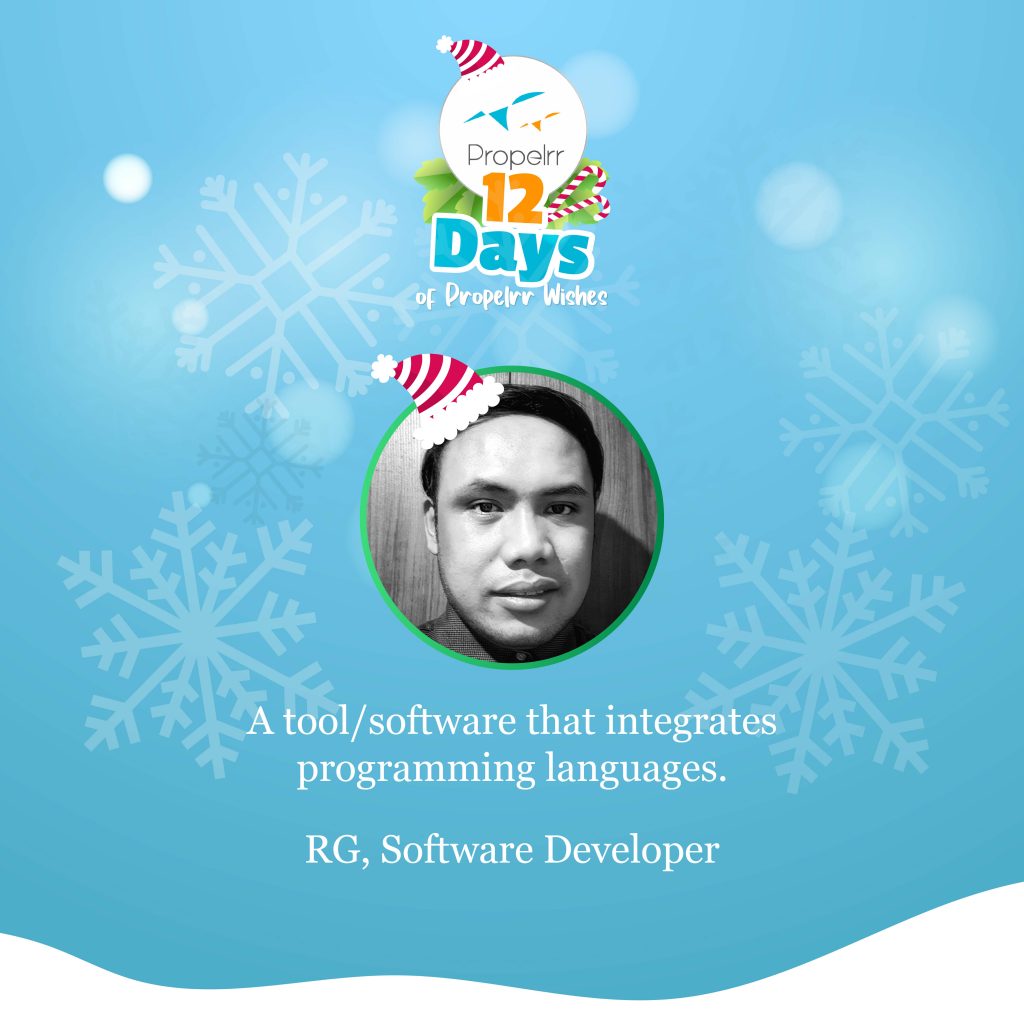 Well, this wish might be a tad technical for Santa to put in his bag, but we understand how hard it must be for RG, our software developer, to go through all those lines of code by himself.
While there are programming languages that can definitely help a developer, surely a tool like this could make his work more time-efficient, making his deliverables ready for client submission even before the shorthand hits five.
3. Tools that create app layouts fit for all devices.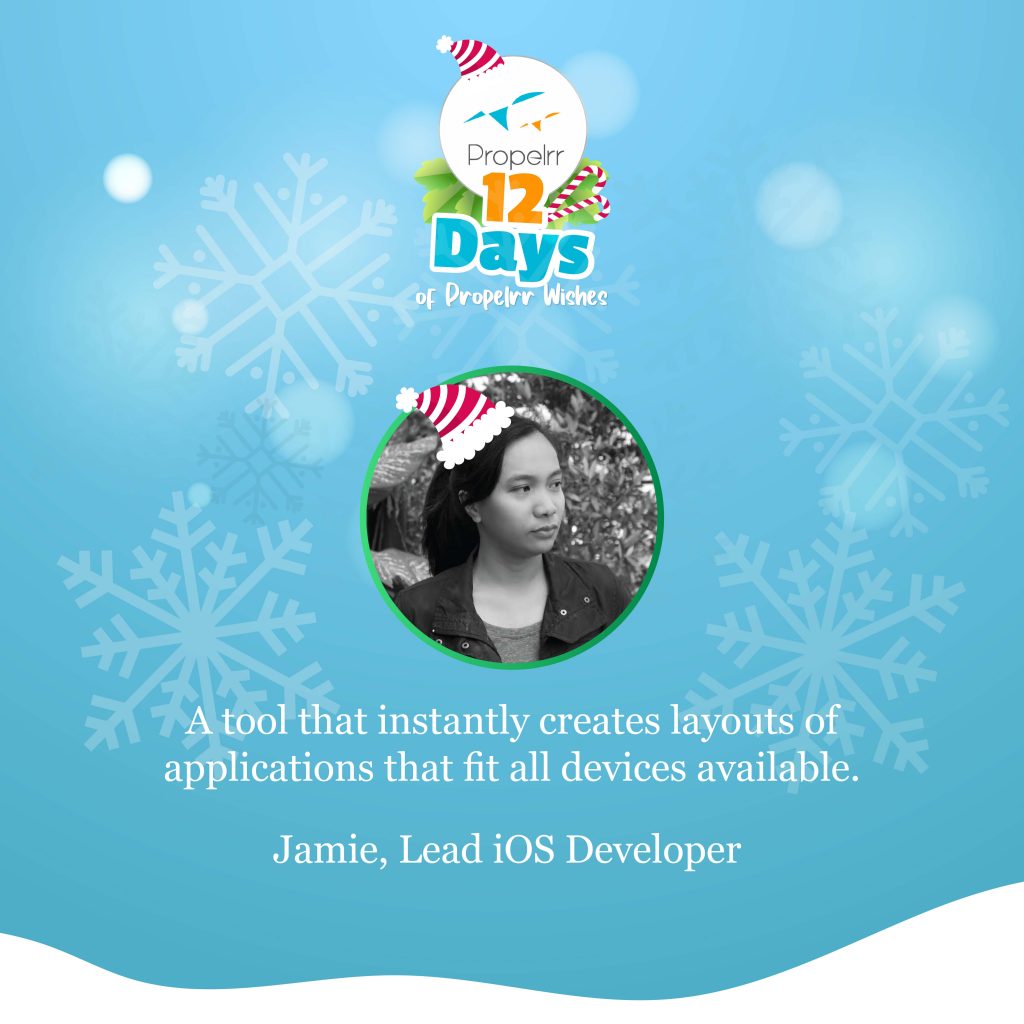 One thing that bugs (pun intended) every mobile developer is the constant switching of codes between iOS and Android devices. Both mobile operating systems require different sets of code to optimize the app layout on your screen. This means that the layout that works for one device may not necessarily work for another. 
So, to have a tool that can be applied for both would really be a major convenience for all developers, far and wide. Here's to hoping we all get this wish soon, Jamie.
4. A writing platform that transcribes and organizes ideas.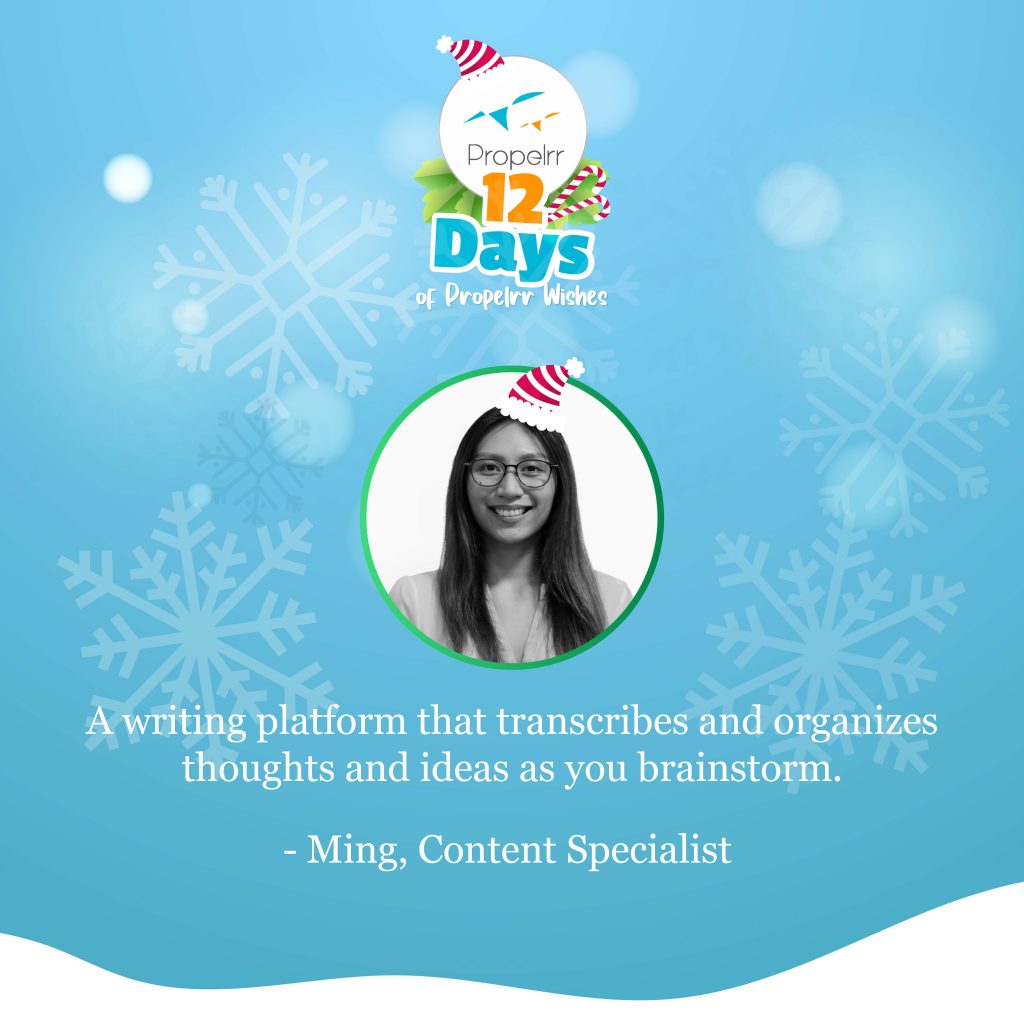 As writers, our thoughts are our own enemies sometimes.
This makes it hard to create a coherent thought process whenever we try to ideate a topic or write an article. This is why when our Content Specialist Ming sent us her wish, it was an innovation we writers could only ever dream of.
Think about it, a writing platform that organizes your messy thoughts into a transcribed and well-organized mind map. Amazing, don't you think? It's like the Cerebro in X-Men but for writers. Today we know that feat is still impossible, but at least there are content marketing tools to help in the process.
5. A go-to platform that houses different government agencies and their requirements.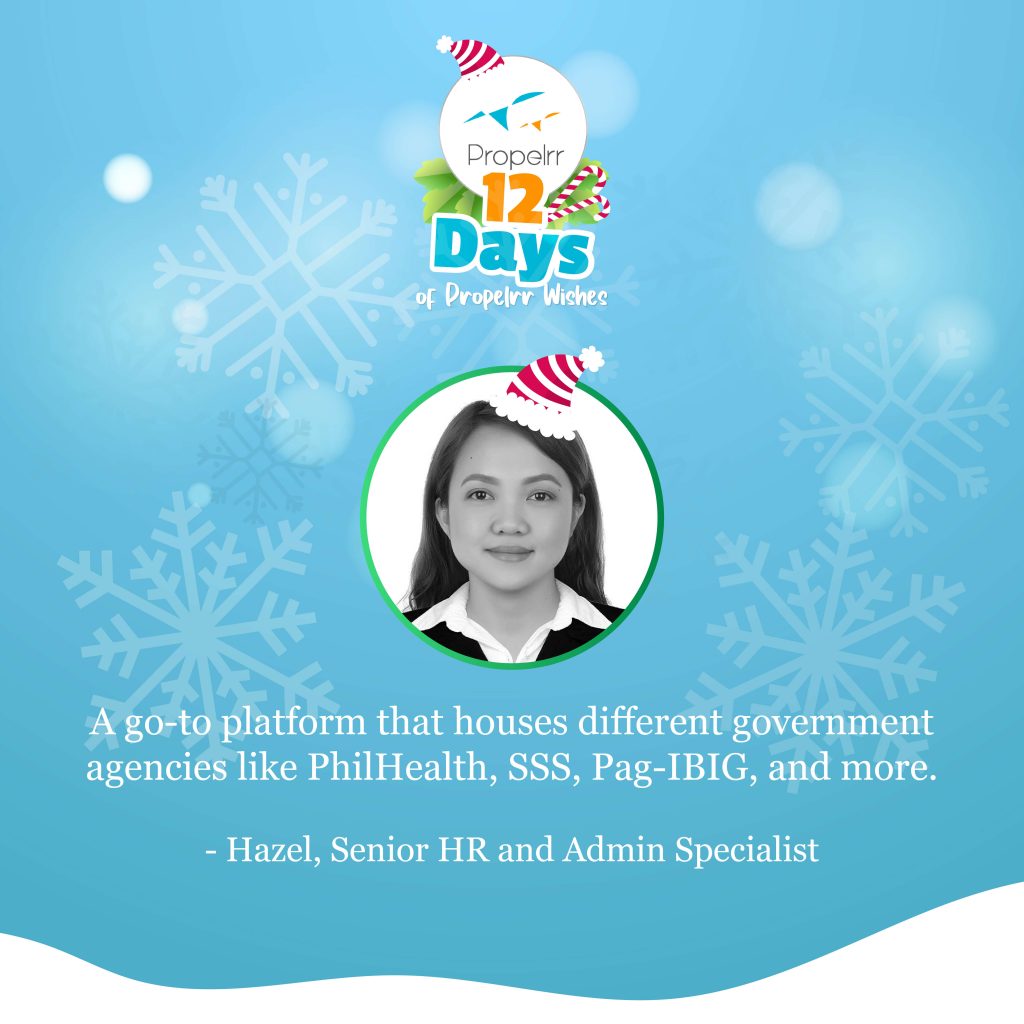 Where would we be as employees if it weren't for the HR staff who took care of our monthly taxes and benefits? And since no government agency is the same, the requirements for each are also different.
Our senior HR and Admin Specialist Hazel was really practical in sharing her Christmas wish of having a unified platform to pay for employee benefits. Here's to hoping this project gets done for maximum efficiency!
6. Lifetime Budget on Google Ads.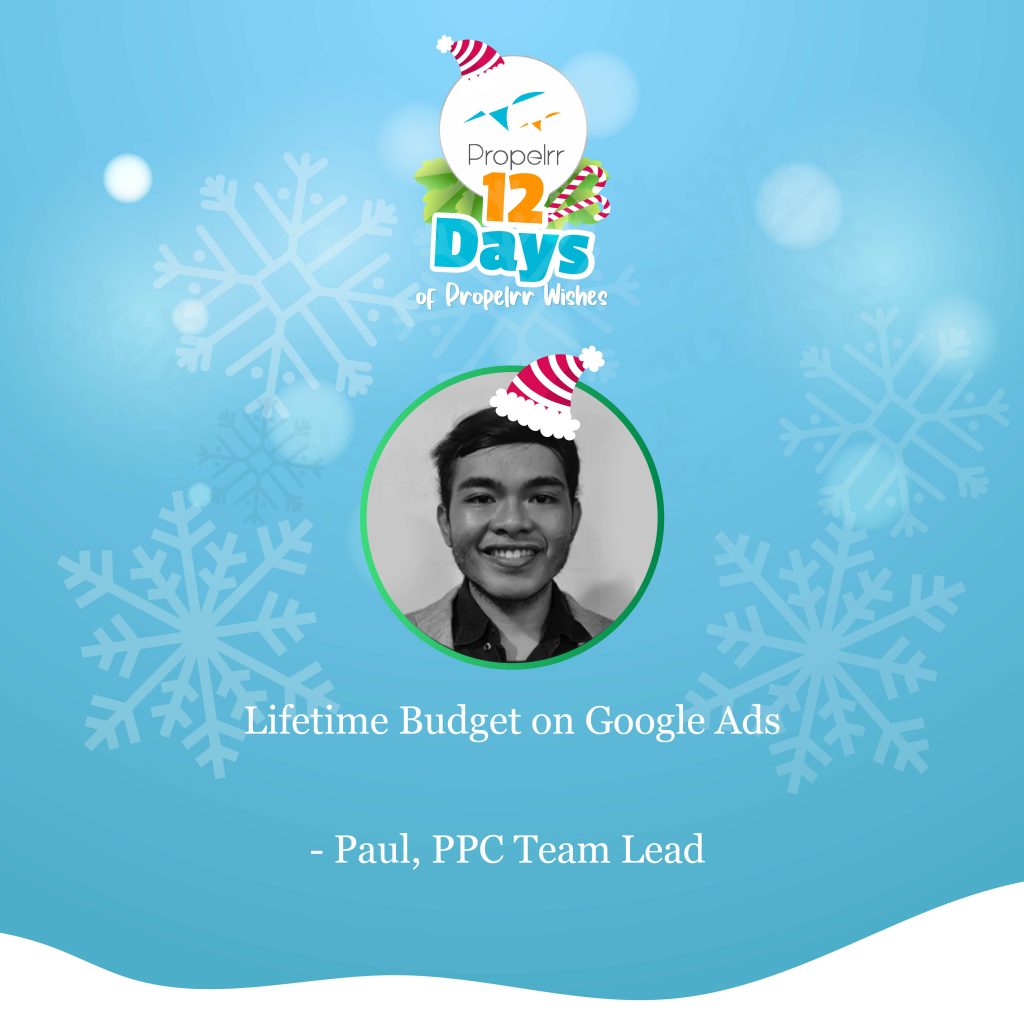 It's no secret that PPC ads cost money, and your funds can only go so far for a given campaign period. 
Seeing as overspending is one of our top digital marketing horrors, having an unlimited budget would definitely be a sigh of relief on our end. Although Paul, our PPC Lead Specialist's wish isn't really possible, perhaps Google could sponsor a one-off raffle draw for a lucky company that can get a lifetime budget for their Google ads. Who knows, right? 
7. Auto-embed for all images on Adobe Illustrator.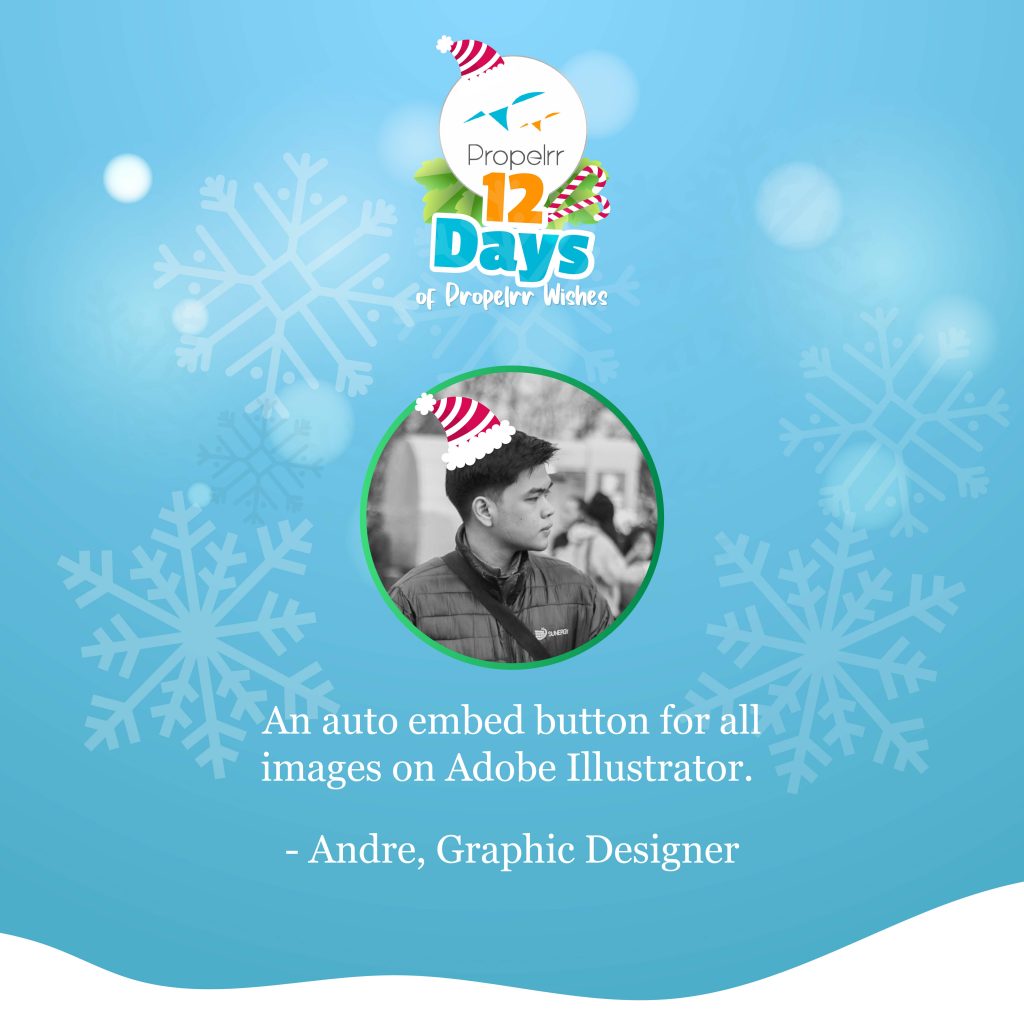 We may need to patent this wish of our Graphic Designer Andre since it might just be what every designer needs at the moment. This eliminates the crux of having your photos missing when transferring them to Adobe Illustrator.
Practical. Innovative. Essential. Andre, let's give Adobe a call when you're ready.
8. A virtual assistant to bounce off ideas with.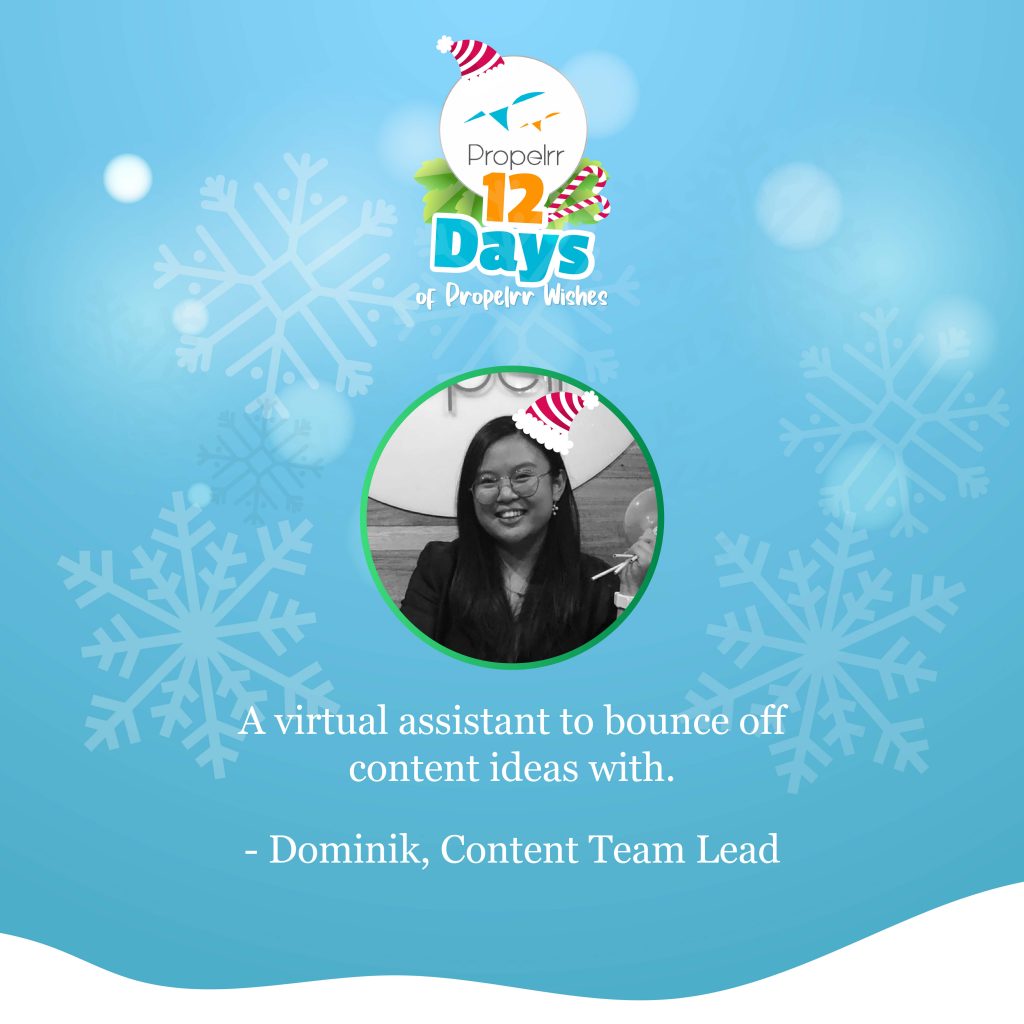 As a team that values collaboration, switching from the work from home set up wasn't easy— especially for our Content Team Lead, Dominik. That's why this Christmas, she's wishing for a virtual assistant with some digital marketing experience and expertise.
She shares, "Since working from home, I tend to talk to myself when ideating or strategizing. It would be easier if I had a virtual assistant to bounce off my ideas with." Ingenious idea! I'm sure the guys from Start-Up would love to tweak Jang Young-shil to accommodate your needs.
9. Editing capabilities for already uploaded photos on Instagram.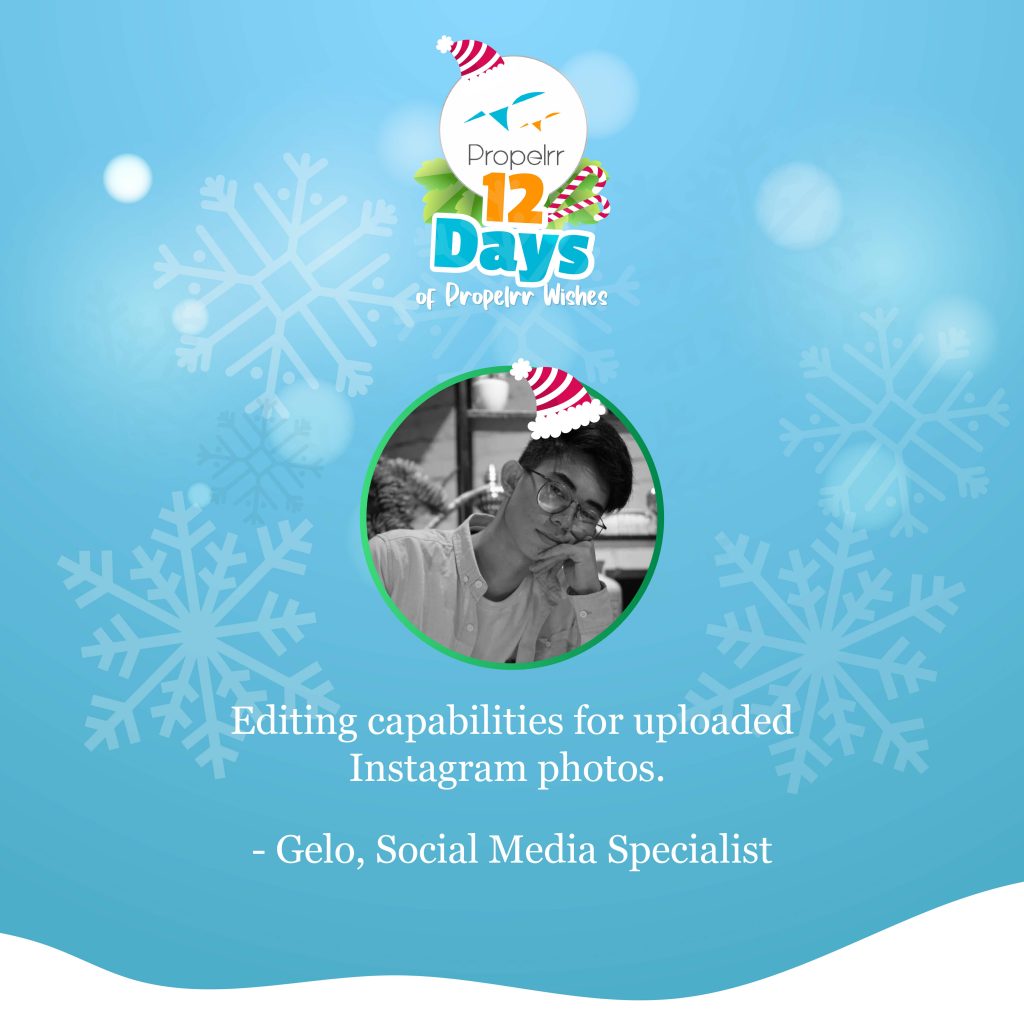 Don't you just hate it when you've thought of the perfect Instagram feed if not for that one picture getting in the way? Or how about editing a photo without having to alter the whole IG grid? Well, let's hope Santa (or Adam Mosseri) heard Gelo's wish. 
Seriously, having editing capabilities on Instagram to boost your old posts' engagement can definitely be a gamechanger for social media marketers. For now, best practices for your visual content will have to do.
10. Auto-shadow generator for Photoshop.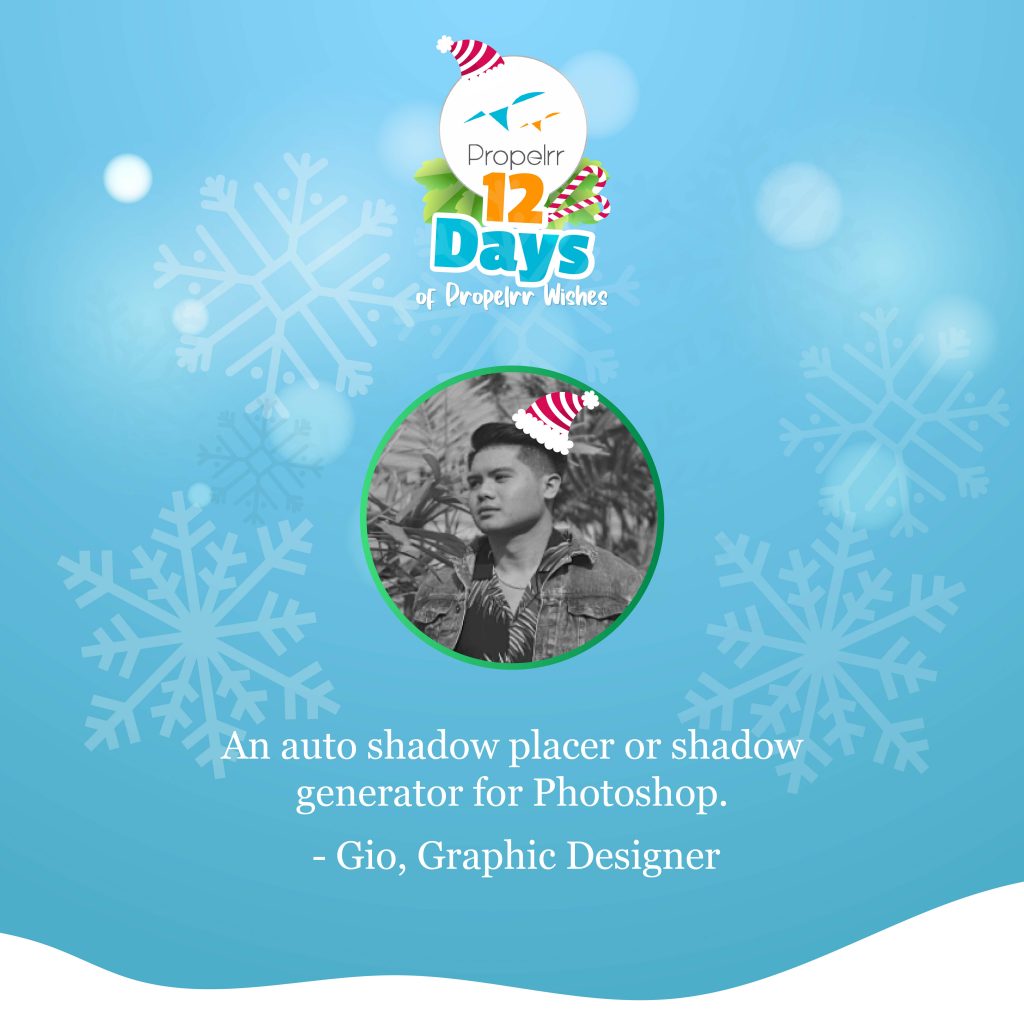 We couldn't agree more with you, Gio! 
Our graphic designer's wish is to automate shadow placers for images; so that you don't have to do it manually. Simply stack the photo, click on the button, and voila! If only computers were this smart, but who knows? Maybe we'll get this feature up and running on Photoshop soon.
11. A virtual assistant that gives a high-level overview of your social media analytics.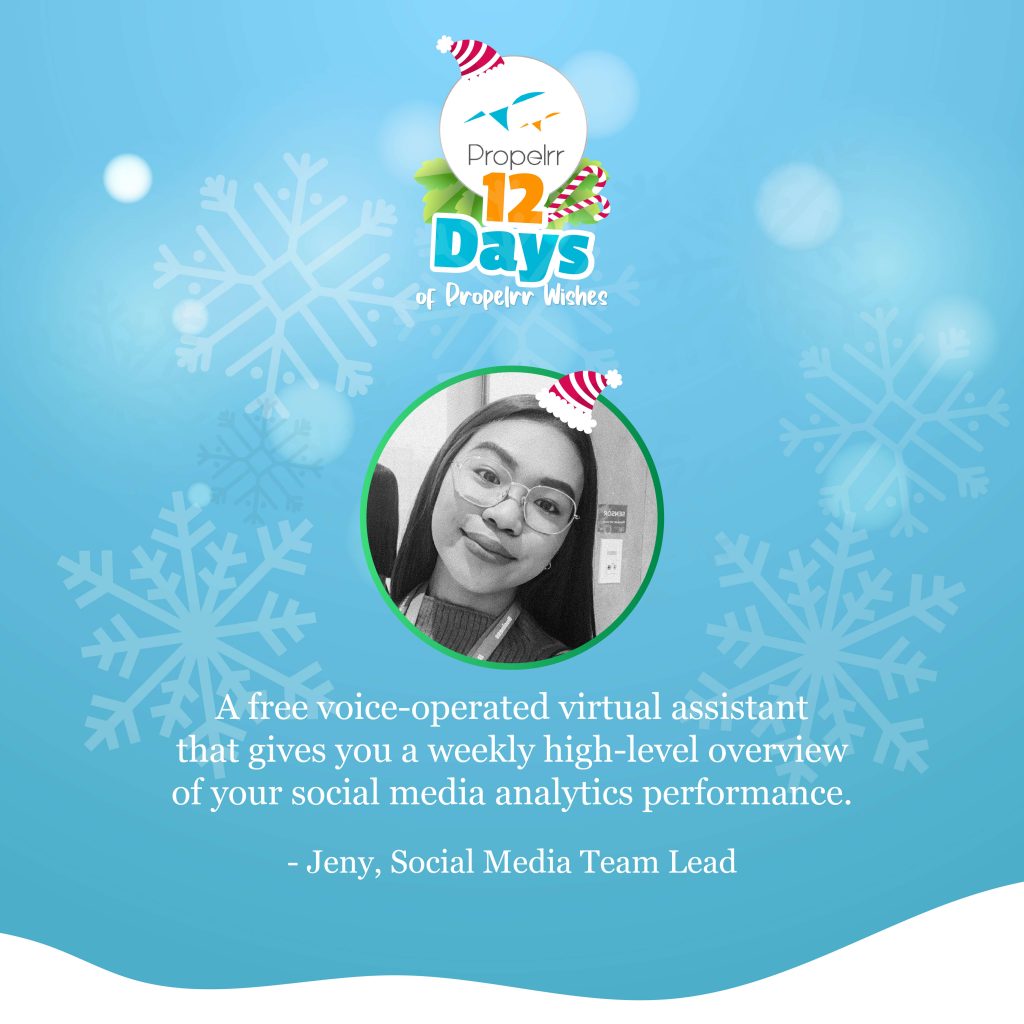 If Ming's wish was straight out of an X-Men film, our Social Media Team Lead's wish is one out of Iron Man. Ever heard of JARVIS, Tony Stark's AI butler and virtual assistant? This is just what Jeny wants to have but for social media analytics reports and weekly performance highlights. 
This saves you the trouble of having to look through and analyze that overwhelming set of data in your dashboard. This invention is bound to make you say, "I love you 9000, social media virtual assistant".
12. Standard Android OS and standard screen sizes.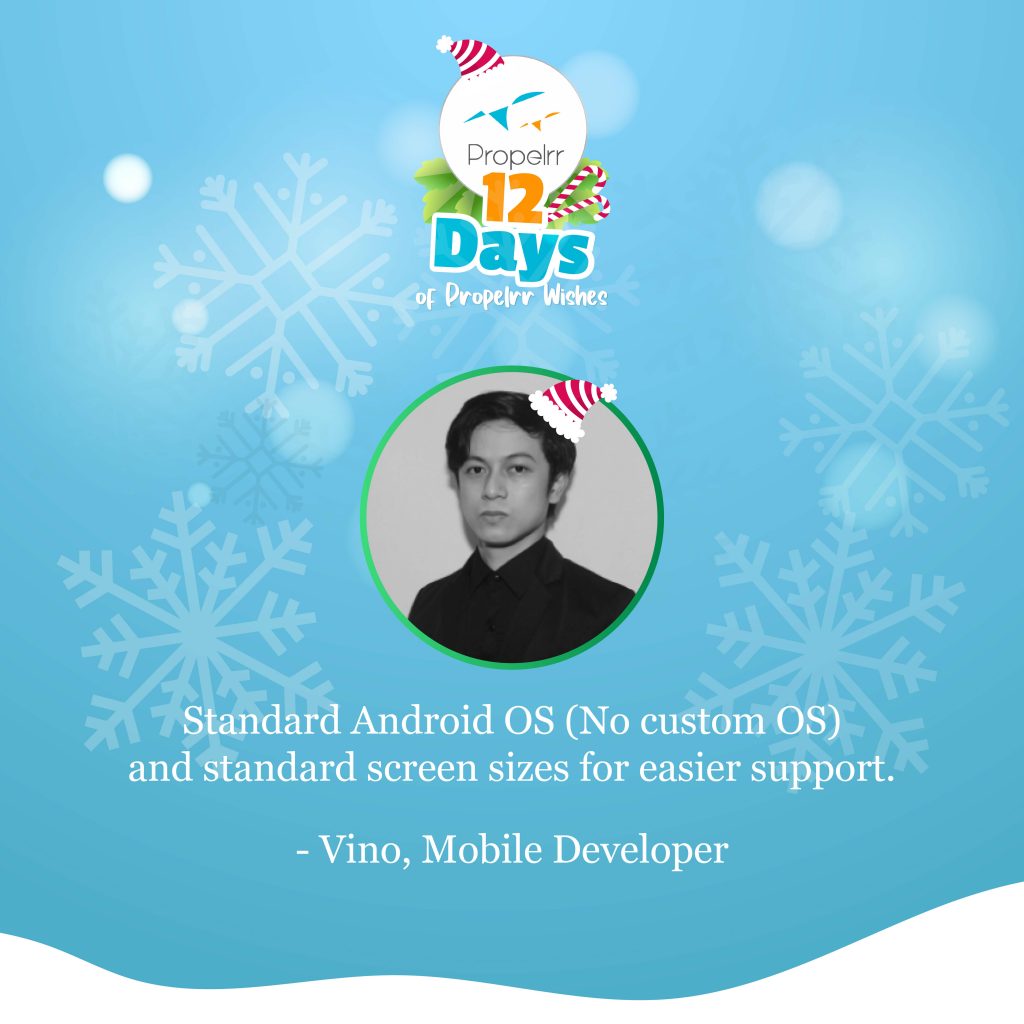 This sounds… familiar. Perhaps the same one that Jamie wished for but in the context of Android smartphones.
We're well aware that each screen is different and therefore requires specific tweaks to make it look optimized for each device. A standard OS does make the job easier, let's hope Santa hears your wish too, Vino.
And that wraps up our 12 Days of Propelrr Wishes.  It may not have been all that realistic, but digital marketers can hope.  
What about you? Share your digital marketing Christmas wish list in the comments section below. We truly want to hear your ideas. You can also send us a message on Facebook, X, or LinkedIn.
Subscribe Now
Choose topics you want to get regular updates on: