Digital got you dazed?
Type it below, and we'll show you what we've written about it!
Unstoppable at 9: Propelrr Hosts 3rd Aviator Awards Night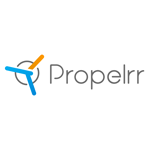 Anna Dominik Banzon

16 Jul 2019

6

min

read
As the company grows bigger, the celebrations keep getting better at Propelrr.
To celebrate the digital marketing company's 9th anniversary in the digital marketing industry, Propelrr headed back to Primac Exclusive Resort in Silang, Cavite last July 5 to 7, 2019, for team-building activities and Aviator Awards night, Year 3.
The weekend started with the Aviators heading outside for a breath of fresh air and friendly competition. Organized and headed by Michael Millanes, our Human Resources consultant, the games helped enrich camaraderie and teamwork and provided a meaningful experience. Activities also served as a review of the basic principles from the "7 Habits of Highly Effective People" by Stephen Covey.

The Aviators were divided into 5 groups facing different activities and challenges throughout the day.
Games include building teamwork, knowing your strengths and weaknesses as a team, knowing priorities, and aligning everyone in Propelrr about the vision we are all set out to achieve. But the company's weekend was not your typical team-building activity, because here at Propelrr, we always strive to do things differently and with style. 

Our hopes may all be different, but with Propelrr, we are one.
Although everybody was tired from two days' worth of team-building activities, the Aviators dressed to the nines in their best suits and dresses, to cap off the weekend.
2019 Aviator Awards

The Aviator Awardees of the year 2019: (L-R) Propelrr Pilot, Elwin Dela Cruz; Propelrr Supersonic Awardee, Rayan Gacillos; Propelrr Captain, Dexter Loor; Propelrr Pilot Veronica Beguas; Propelrr Gearbox Awardee, Nicole Cardoniga; Turbojet Awardee, Jamie Aguinaldo.
Now on its third year, the Propelrr Aviator Awards was a night dedicated to celebrating the company's achievements over the past year. More than just a representation of the company's overall success, Aviator Awards recognizes all team members, especially the top flyers and their significant contributions to the company.
Once they arrived at the Primac Resort's conference hall, Aviators were greeted by a red carpet and a photo booth, perfect for documenting their evening looks. Everyone put their best foot forward; the men looked dashing in their suits, and the women looked absolutely chic and glam in their dark outfits. Just by looking at their evening outfits, it was clear that everybody was ready to party the whole night!
As everyone settled down with drinks in hand, Propelrr Founder and CEO, Gary Viray, took the stage and delivered his warm welcome speech. Next, Propelrr's Co-founder and Vice President, Mitchelle Viray, enumerated each of the night's awards and thanked everyone for gracing the evening with their presence.
The Propelrr Aviator Awards 2019 kicked off with last year's awardees speeches to pass on their respective titles to this year's awardees—new winners, new faces, and new leaders who will help steer Propelrr in its ever upward progress on its 9th year.
The Aviator Awards has five awards that recognize exceptional skills, passion, and contributions towards the success of Propelrr. The awards and their corresponding winners are as follows:
Supersonic Award
The first award of the night was the Supersonic Award. This award is presented to Aviators with at least a one-year tenure in the company. The awardee must have demonstrated significant improvement in their overall job performance in terms of technical skill set, communication, and is actively practicing Propelrr's key Culture of Collaboration.
This year's Propelrr Supersonic Awardee is Rayan Gacillos. Rayan has been with Propelrr for over a year and has shown significant improvement from when he first started as a junior programmer for our Web Development team. He continuously studies beyond office hours and makes sure that what he has learned, he applies in his output.
Turbojet Award
The second award of the night was for Propelrr's Rookie of the Year—or, as we call it— the Turbojet Award. This award is given to the individual at least a six-month tenure and has exhibited strong technical skills in his/her field of expertise. The awardee has also shown significant work effectiveness and efficiency during his/her first six months in the company. Lastly, this individual exhibits a positive attitude towards work and his/her teammates.
For 2019, Propelrr's Turbojet Award goes to our Mobile Software Engineer, Jamie Aguinaldo. Being at Propelrr for only less than a year, Jamie has already shown excellence and expertise in iOS development. More than exhibiting outstanding potential from the rest of her batchmates, her technical, leadership, and communication skills is something that can never go unnoticeable.
Gearbox Award
As a company who values grit, the night's third award is for individuals who demonstrate strong willpower in spite of their difficulties in life. Titled the Gearbox Award, this recognition is given to the individual who has demonstrated powerful life lessons he/she has learned during a difficult phase in life, to push forward, making a positive impact in attitude, work ethics, and relationships. Aviators with at least a one-year tenure with the company are given the opportunity to win this award.
Perhaps, no other team member deserves this award more than Accounting Associate, Nicole Cadorniga, who works full-time while earning her certification in public accountancy. She plows through her review books and materials every chance she gets and perseveres through full-day review classes on weekends.
Propelrr Pilot Award
As one of the night's biggest awards, the Propelrr Pilot Award is given to Aviators who are true masters of their craft. Propelrr is a company that values excellence. That is why this award recognizes our Aviators who have been with the company for no less than 2 years. Additionally, they are exceptional in their technical skills in their field of expertise, demonstrate a significant contribution to overall team performance, and go beyond the company's expectations, in terms of professional proficiency.
This year's Propelrr Pilot goes to Elwin Dela Cruz, our Senior Front-End Developer. Having been with the company for more than 3 years now, Elwin constantly makes sure that his work is always close to perfect. Being part of the UX Design team, he strives to have pixel-perfect outputs so that the value we promised is the value we deliver.
In Propelrr, we're full of surprises. As during the awards night, we not only have one Propelrr Pilot but a second awardee as well. Exhibiting a mastery in content creation and strategy, Content Marketing lead took home the second Propelrr Pilot Award.
Going 5 years strong with Propelrr, Veronica Beguas has strategized, created, and launched successful campaigns for different brands and clients, so much so that she is considered a true master of her craft in both content and social media marketing. As someone who always pushes team members to keep honing skills and learning more about everyone's respective field, she truly epitomizes her award. And everyone can attest to this.
Propelrr Captain 2019
The night's most awaited award was the Propelrr Captain Award of 2019.
Our Tech team Lead, Dexter Loor, has taken home this award for three straight years. With his 3-peat win, Dexter is now considered an Aviator Awards Hall of Famer. And who can argue? This Tech team lead continuously steers Propelrr towards creativity, innovation, excellence, and collaboration—all key attributes that the digital marketing company values.
To cap off the night, Gary and the rest of Propelrr clinked their glasses in celebration of nine years of continuously delivering excellent digital marketing strategies and seamless project executions for the glocal market.
With everything that has been happening in the company since 2010, truly, Propelrr remains unstoppable at 9 years. Here's to more celebrations and successes—big and small! May Propelrr continue its ever-upward climb to become a leader in the glocal digital marketing sphere.
Cheers and congratulations to all the winners!
Subscribe Now
Choose topics you want to get regular updates on: