Digital got you dazed?
Type it below, and we'll show you what we've written about it!
Increase Your YouTube Engagement Rate With These Content Marketing Tips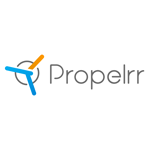 Propelrr

08 Oct 2021

9

min

read
To increase YouTube engagement rate entails meeting your viewers' expectations at the mark in every step, and promoting it to as many people as possible. Thankfully, that much is achievable with expert content marketing tips.
With everyone seeking any and every kind of information online, it makes sense why you might want to take advantage of a platform to communicate with your audiences. And because not everyone's the same, your content – no matter how niche – will surely have an audience for it, right?
Yes, but also, not exactly. And that's also because of the fact there is a lot of content already existing and coming up, every day. The competition isn't so much finding an audience, but rather capturing audience attention.
But what hand do content marketers have at grabbing hold at audience attention and engagement, exactly? That, you'll discover in the next few sections of this article.
Content marketing for boosting YouTube engagement rate
As a veteran content marketing agency, we'll say it as early as now: To get engagements online doesn't just rely on how good your content is. Rather, impressive engagements are gained with good content that is promoted accordingly. And that goes the same for your content on YouTube.
Many of you would be all too familiar of this content grind: Ideate, shoot, and post awesome content.
With this formula, you'll experience engagements you're happy with, every now and then. And often, along with those good YouTube engagement rates, you'll experience low ones. When this happens, you'll begin to wonder what you did wrong, and why didn't this particular content didn't work.
While that is a valid inquiry into your content, it doesn't take into account what you do with the content after it's released. Or, to put it plainly: Content promotions. This is something you avoide when you apply top-to-bottom content marketing tips and strategies to really make your content shine.
So yes, you're doing things well with the ideate-shoot-post grind; but great content entails ideation, production, and promotion. Completing this process is what tips the needle between flops and hit videos. Apart from that, ensuring this process is followed helps achieve the following milestones for your YouTube Channel:
lasting brand recognition;
wider audience reach;
sustainable and durable results, and;
becoming the top-of-mind source.
In summary, applying content marketing techniques to your YouTube strategies can help raise your engagement metrics by showing yourself as a credible and reliable brand through the quality of your content 
Starting to wonder how you can use content marketing skills to balloon your YouTube engagement rates? Then read on.
Tips to increase YouTube engagement rate
How can you further improve upon your usual grind for YouTube content? Check out and apply these tips, below.
1. Flesh it all out in the ideation
The root of every successful video content – or any content for that matter –  starts with ideation. During the ideation process, you're given the chance to let your mind roam free, question the status quo, and look at what you're facing from every angle to figure out the best solutions.
It's important to note that this is also where your insight into your audiences' needs and who they are come into play. When you're brainstorming with the team, make sure that you keep the field open because all ideas are good when you start. Once you've generated a pool of ideas, it's time to sort through them and figure out which ones could pique your audience's interest and grab their attention. 
The ideation that comes with content marketing helps nurture your relationship with your audience through building awareness, trust and boosting your digital presence. 
Understanding and keeping that in your mind during ideation will help you prevent any unnecessary waste in content production efforts. Try doing a content audit to gather inspiration from what you've previously published. Maybe you can think of a new spin on a previous idea. After all, given the cost of video content production, you wouldn't want it to end up useless, right? 
When you've done that, it's time to think outside the box and innovate. The most unusual ideas can become the most interesting solutions; you might be surprised at the kind of potential you find when you give it a chance. Though if you're not completely sold on the idea, it's completely fine to scrap and go back to the drawing board. 
Doing additional research on what's trending can also help you get an idea of what kind of content people are currently interested in. Either way, it's good to keep a close eye on relevant news and content in our industry.
Bank on your team. When you have a team that's brimming with ideas, you can count on every individual having different perspectives and strengths that can turn one-dimensional outputs into three-dimensional ideas. 
2. Collaborate with influencers and subject matter experts
Partnering with influencers and experts can be the key to help your brand reach a wider audience. This benefits your YouTube engagements in the following ways:
Each influencer has a unique audience that relates to the values they represent. These viewers follow their journey because they want to be entertained and inspired. 
Subject matter experts also help add value to your content by adding their professional insights. Their credibility, knowledge, and experiences will help add a perspective that your viewers might not have been able to think about or articulate themselves. This, in turn, boosts your own credibility as someone who thoughtfully chose to feature this person's insights in your content.
Putting these two together allows you to create a dynamic that benefits both sides. It's a lot easier for audiences to relate to these people because it pushes them to be better versions of themselves. With the right partnership, that kind of reliability and authenticity can be associated with your brand. 
Collaborations should root from shared ideals and be mutually beneficial. In the social media scene, partnerships help elevate the reach of your brand. Establishing trust with your audience can drive more conversions to boost customer loyalty. Influencers, subject matter experts, and brand leaders can help you leverage already loyal audiences to help you grow your business.  
3. Work smart: Repurpose what you can
Ever had days where you're just dry and out of ideas for video content? Like you've talked about everything you can possibly talk about, and there's just nothing left?
Well, that's where mastering content repurposing and actively practicing it comes in handy. Because like you said: you've talked about everything. So what's your next step? How about creating one, comprehensive piece of content with all of those?
Is it extensive enough to build a long video? Or perhaps a playlist? Or can you repurpose and repackage your content for social media and your other digital channels?
These are questions you can only answer by auditing your current content and singling out the successful ones you can repurpose. Doing so also helps reinforce the knowledge you've gained, add to it, and give them new life. 
You'll never know what kind of content can reward you with subscriptions; one piece of content can be transformed into numerous others. This can also give you a chance to redeem less successful content and reach new audience members. Doing this allows you to dive into the different and diverse forms of content as well as the various platforms it can flourish on.
It may seem redundant to take information in one form and convert it into another but it's actually a great strategy to strengthen the message that you want to convey, allowing your current and potential audience to sense a common theme across your chosen platforms and channels.
4. Diversify your content promotion channels
As digital media and online platforms continue to gain popularity, audiences have a reason to be online. No matter how good your content is, if your audience can't find it, your efforts end up in vain.
That's precisely why there is a need to promote your content in a diverse yet carefully selected channels. Relying on just one limits the potential of your content to be noticed. But trying to promote everywhere spreads your efforts thin.
For the goal of engaging your target audiences, it pays to focus your resources where they're actually present.  It's also likely that these channels are where you'll meet and attract new audiences – growing your viewership, further.
It's important to remember that people consume content in a variety of forms; gaining exposure from different channels has the potential to increase interest and curiosity about what you can offer. 
Why video content and YouTube will continue to matter
According to a survey conducted by Wyzowl, "lesser-used video tactics also seem to be reaping real results for video marketers. Explainer videos have seen huge success. An overwhelming majority of people (94%) report watching explainer videos to learn more about a product, with 84% being swayed to make a purchase."
The statistics from the survey alone suggest that not only the demand (and consumption) of video has accelerated but also that it's a type of media popular to both marketing professionals and our audiences.
Change is inevitable, especially in the media. Based on a recent survey conducted by Wyzowl, 91% of marketers expressed that they think the pandemic has made video more important for brands. This points only to rising investments in YouTube and other video content in 2021 and beyond.
And the data backs it up. In the same survey, it was also found that, around 60% of video marketers say they expect their budget to be affected for 2021, with around 70% of them looking at video marketing budgest soaring.
The consumer side tells about the same story, too. Of the 68% of respondents that mentioned their video content consumption was affected by the pandemic, almost all (96%) aggreed that it has increased it.
In a nutshell, video content has become one of the people's most-consumed content formats; and it looks to be escalate firther as short-video platforms rise and sweep the market.
If that isn't enough to cue you into the matter of investing in video content marketing, then you should note as well that generation considers video as a superior route for viewing and delivering content to their audience. Videos not only grab people's attention; it's also a good medium to disseminate information as well. And you can bet that they will continue to be effective in the years to follow.
Key takeaways
Now that we've laid down four of our best content marketing tips, remember that the kind of results you're aiming for can take time to manifest. You have to trust that you've done enough to help boost your content promotion efforts and that you need to:
Listen to your team and to your audience. Generating ideas is not an easy task, allow the people around you to help in brainstorming. When you bounce ideas back and forth, it fosters an environment that nurtures creativity and trust. 
Keep an open mind. Listening to your audience can give you a whole new approach to what you do; after all, they're the ones who consume what you produce. Sometimes you get the best ideas from the most unexpected people.
Take a step back, collate and distribute work. Content marketing needs a lot of effort so take it slow and focus on the things that you can control so that you have a clear mind. When you carefully go through what you have on your plate, you can figure out what areas you need to work on so that it's easier to prioritize.
It's okay to try something new. It may seem like a risk, but stepping outside of what's familiar can be one of the best decisions you can make. As trends constantly change, content marketing tries to adapt. Utilizing the different online platforms available can give you unexpected benefits. You'll be where your customers are which can help you determine their needs and preferences.
With these under your belt, it's time to test them out. If you'd like to share any content marketing tips to help boost YouTube engagements, we're all ears! You can connect with us through Facebook, Twitter, or LinkedIn.  
Never miss a beat.
Get regular updates in your inbox
on what's new on digital.
Subscribe Now