Digital got you dazed?
Type it below, and we'll show you what we've written about it!
Social Media Management & Marketing
First Quarter Social Media Trends Expected to Rise in 2021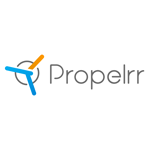 Propelrr

29 Mar 2021

7

min

read
With so many developments happening in social media marketing, how sure are you that your strategies and campaigns are still up-to-date with the latest trends?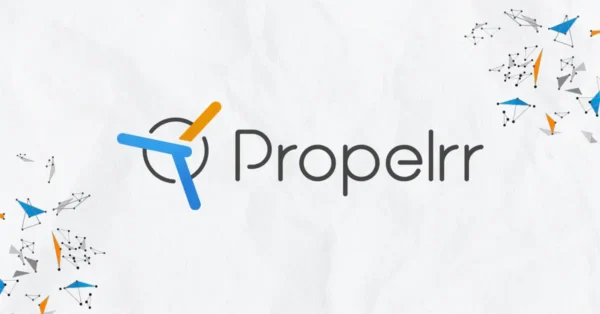 As COVID-19 continues to reshape the way we do things both offline and online, you may have found yourself bombarded with a multitude of updates in the first quarter alone. Digital marketing developments happened everywhere from search engines to social media marketing, which arguably saw the most updates that it needed its own separate discussion.
If you aren't aware of any or all of these updates, then read this round-up of trends, complete with insights from Propelrr's social media management team so you and your clients remain updated.
Trends That Shaped Social Media in Q1 2021
1. Memetic Media
The first trend is something you're sure to be aware of already, as it's been making rounds on the internet even before social media sites soared to popularity. We're referring to the use of memes.
Although not really anything groundbreaking on the internet, Talkwalker and Hubspot noted that one of the major social media trends for 2021 was the rapid increase of meme mentions in the past 13 months. Specifically, mentions of memes jumped from 19.8 million in August 2019 to 28 million in April 2021. The reason for this, Talkwalker suggests, is that "users turned to them for engagement and escapism while under lockdown."
As the pandemic and lockdowns press on, it is assumed that memes will remain and grow even more popular on social media.
Why should you care?
Memes have become both a pillar of 2000s pop culture and a medium for many people to provide quick responses to news, be they from brands they follow or current events. While mostly used as comedic rhetoric on social media.
However, that has evolved and not necessarily for the better as memes begin to power misinformation and propaganda on the internet. In the interest of protecting the safety of people on the digital landscape, expect that meme monitoring and policing will rise in order to curb the spread of false information and other malicious memes.
For digital marketers, on the other hand, you can take the meme as a good way of gauging the pulse of your audiences when it comes to news about your products and services. It may be humor, but you should know that jokes also have some truth in them that you may be missing.
Monitor and respond to these memes however you see fit for your brand. Heck, you could even get your best copywriters to cook up a meme of your own for trends you can jack. A good example of this is this meme cited in our article about post ideas for better engagement on Facebook.
The meme below is from a local motorcycle ride-hailing company in the Philippines that does magnificent work of jacking trends. Can you guess which piece of news this meme was inspired by?
2. The rise of voice-only platforms
Twitter has rolled out its competing drop-in voice-only chat to Clubhouse called Spaces, signaling that voice-exclusive platforms may be on the rise. This puts pressure on Clubhouse to expand its app accommodations from being available not only to iOS users but also to those using Android, with Twitter already available on both.
The service is powered by Periscope and is an in-app feature that allows users to open Spaces – much similar to Clubhouse Rooms – where users can drop into an active space and join a live conversation. The company is eyeing an official public release for the feature in April 2021.
Along with its beta release of Spaces, Twitter also implemented updates in the last quarter of 2020 that aims to solve problems of bullying and harassment on open media, prioritizing women and marginalized individuals. Twitter couples these updates with capabilities that enable users to report and ban accounts.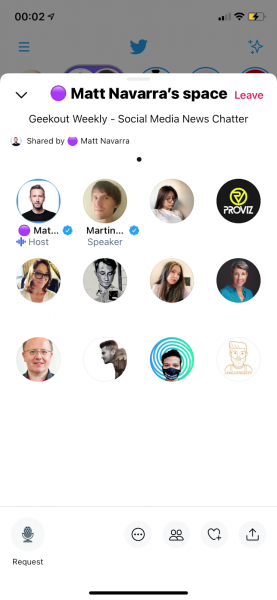 *Names of listeners have been erased to protect their privacy.
Screenshot of Matt Navarra's (@MattNavarra on Twitter) weekly Geekout Space held Friday, March 26, 2021.
Why should you care?
The opinions of the audience are very important. It aids us in smoothing out creases in our goods, putting new ideas to the test, and gauging customer perceptions of our brands. Digital word-of-mouth spreads rapidly, and whether the word about your brand is good or bad is something you should be tuning into.
As Spaces and Clubhouse build up their voice-only chats, tracking may pose more of a challenge than before, because the discussions that happen there have no permanent form – they disappear as soon as the room closes.
By now, you and your team should be considering how best to jump into these platforms – be it for advertising or monitoring customer feedback in real-time. Remember that the importance of doing so is gaining richer and insightful feedback on your brand from real conversations between users and their networks.
Should you tap into an influencer to engage their network, or should you start your own Spaces and Clubs on Twitter and Clubhouse, respectively? That, you'll have to begin researching and testing.
3. Live streaming will remain popular
Many companies went digital to follow social distancing protocols and help arrest the spread of COVID-19. But that came at the cost of live interactions with clients and customers.
For the music industry where ticket sales and live performances made the biggest chunk of their revenue, this threatened the careers of many hard-working artists. Performances had to be postponed indefinitely, and tickets refunded. Class-based group fitness studios, on the other hand, started developing both on-demand and virtual iterations of their live and in-person classes.
To these problems, live-streaming provided the vital solution. Artists held performances in their homes, broadcasting them independently, or in partnership with organizations, to their shared audiences. Those in retail conducted live selling events where they demonstrated products and addressed concerns in real-time.
People have become accustomed to and even expect to engage virtually, and live-streaming is just how both brands and audiences learned to adapt to the situation. These digital offerings, as we learned from one of the leaders featured in our business digitalization lessons story, shouldn't just be band-aid solutions but permanent fixtures that augment your physical stores.
As we collectively imagine a future free of COVID, how do you see your businesses maintaining the use of these digital offerings? Will these digital operations, like Noel Tordesillas said, be 'fully integrated to stand side by side with…live offerings'?
Have a sit-down talk with your team about your social media marketing plan and decide based on your business capabilities and needs.
4. Virtual and augmented reality enter the picture
People are looking for more positive virtual connections amid stay-at-home and social distancing directives. One of the latest technological advances that will provide them with such experiences is virtual reality (VR) and augmented reality (AR).
When you communicate with people in augmented reality, you get the impression that you're really there with them even though they're halfway across the globe. This is the sort of experience that people need when there is a need to physically isolate.
As platforms press forward in integrating this technology, augmented reality is expected to gain more attention on social media marketing in 2021.
Take Facebook Horizon as an example. Facebook is using the Oculus VR platform to beta-test a virtual environment that allows users to discover, interact with others, and play games starting in early 2021.
Why should you care?
It may sound like something straight out of a sci-fi movie, but there are actually a lot of platforms that already make use of either VR or AR.
Some of these are in furniture brands like IKEA with their AR app which allows customers to imagine how a piece of their furniture actually looks in their current space. Beauty brands have been exploring AR so that shoppers can swatch their products and see how the color matches their skin or overall look.
Although that's not to say that you should immediately follow suit. AR and VR are both technologies that require a lot of time and financial resources to integrate. Consider how this fits in your overall business goals before making the investment.
5. Social commerce for your business
Given the importance of social media marketing in buying decisions, this may be the ideal method for advertisers to use in 2021. Keep in mind that 54% of social media consumers conduct product testing on the platform. Furthermore, 71% of consumers are influenced by social media referrals while making an order.
When you introduce social commerce to the mix, you have a consumer experience that is simplified and shortened. When the customer sees a product they want on social media, they don't have to go to the website to find it. They will purchase it directly from the website, which is expected to limit the number of purchases that are abandoned.
So, among the top social media best practices for 2021 are creating social media storefronts and making the posts shoppable. You may lose prospective customers if you do not adapt your approach to evolving audience behavior.
Engage, but make it authentic
Consumers expect labels to be more honest. This necessitates preserving the goods' and activities' credibility and openness. You must be frank with people if you want them to believe you.
What better way to do that than by using social media? Transparency and audience engagement are the top two factors that make a brand's social best in class, according to the 2020 Sprout Social Index.
Why should you care?
You can't hope to get a 'free pass' from efforts to hide, erase or otherwise brush missteps under the rug now that audiences are more socially aware than ever.
If you've made a blunder, admit it with a heartfelt social media note. Allow your clients to contact you at any time if they have any complaints or disappointments. Instead of suppressing derogatory remarks, answer them directly and demonstrate that you care for their issues.
Key Takeaway
The hype on social media updates comes and goes so fast that many of us dismiss them as trends that lose steam as soon as the next new thing comes out. But in many instances like that in ephemeral content, we saw some of these trends persist and even establish themselves as permanent fixtures in the online world. Don't miss out on the next big thing and remember:
These developments will help you ace the social media game as it becomes more complex and competitive. Stay up-to-date with trends in these areas and apply them to your social media campaigns according to your business needs.
Anticipating today's social media patterns will help you establish a greater footprint in the future. You'll know just what to look out for and how to tailor your networking strategy to the latest social developments.
With your customers spending more and more time on social media, so are your competitors. Don't be overwhelmed by identifying which exact trends and patterns of usage of your customers and engage them there.
Did we miss out on a trend that you think should be included in this blog? We want to hear your thoughts! Message the Propelrr team on our Facebook, X, or LinkedIn accounts.
Subscribe Now
Choose topics you want to get regular updates on: