Digital got you dazed?
Type it below, and we'll show you what we've written about it!
A Decade of Tenacity: Propelrr Celebrates 10th Anniversary Online
Caleb Gasilao

03 Jul 2020

9

min

read
True to its testament of driving digital differently, Propelrr, digital marketing agency in the Philippines, celebrated its 10th anniversary with a virtual but festive online celebration via Zoom last June 26, 2020, with the theme #TENaciousAt10!
One would expect a rather glamorous occasion for achieving a decade old milestone in the digital marketing industry, but because of the COVID-19 pandemic, it was deemed necessary and best to celebrate the event in the safety of the team's own homes. This, however, did not stop the team from preparing and celebrating this momentous event together.
To get a sneak peek, here's a short video to see what happened during Propelrr's tenth anniversary:

The main idea behind TENacious At 10 came about as Propelrr's trait of being firm and stubborn amidst trying times. This new normal that we all live in now has greatly affected our daily lives and business. 
At Propelrr, though, we would often say, "ever upward!" This is why we took it upon ourselves to be a team that soars and rises above the storm. This 10-year anniversary is proof of that.
Online Anniversary Kick-off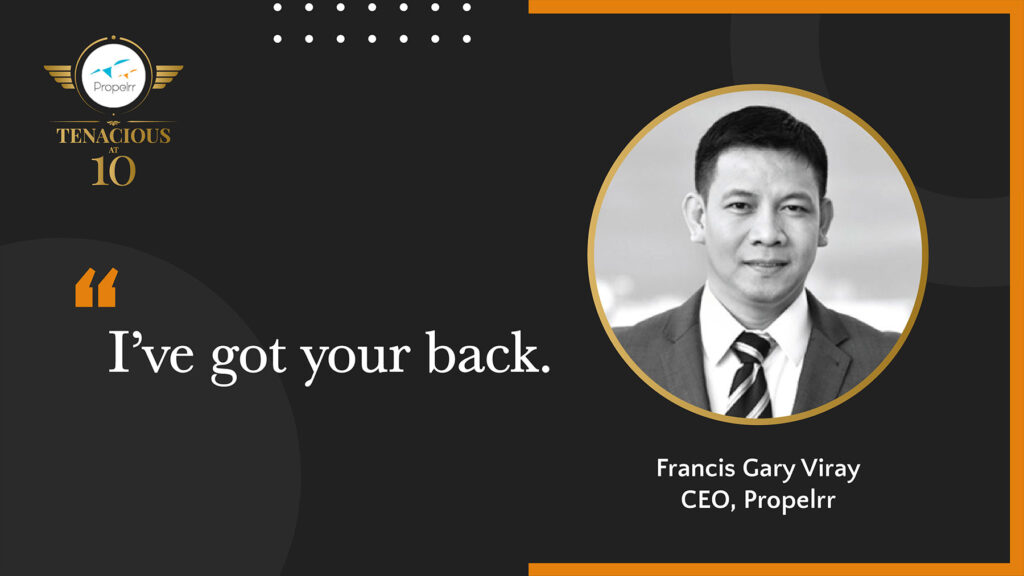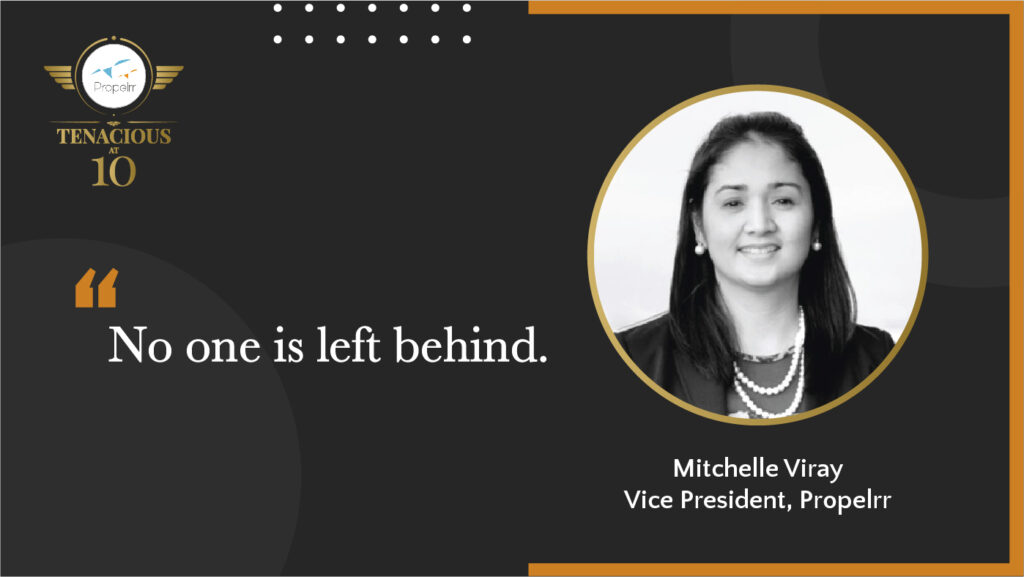 Rather than walking on the red carpet, like old times, the online celebration began with the team members all dressed up in their work-from-home (WFH) outfits in a special 10th-anniversary Zoom meeting, to commemorate the event.
After everyone settled down, our Masters of Ceremony took center stage. They're none other than our Business Unit Heads for Tech and Marketing, Dexter Loor, and Veronica Beguas.
We started off the celebration with our Founders Gary Viray and Mitchelle Viray delivering their warm welcome remarks, encouraging each member to press on, in spite of the current situation caused by the pandemic. 
Best Dressed for the Work-From-Home Party
After the Founders' heartwarming speech, each team had their own chance in the spotlight by introducing each of their team members, flaunting their work-from-home outfits.
Prior to the festivities, the team was tasked to participate with the motif "Work-From-Home," which was formal attire for the top and house clothes for the bottom. 
Everyone submitted their Outfit Of The Day (OOTD) and creative shots to be presented to the team during the party. The winning entry would get a live 60-second shopping spree at any store of his or her choice or a Work-from-home package with a total worth of Php 10,000.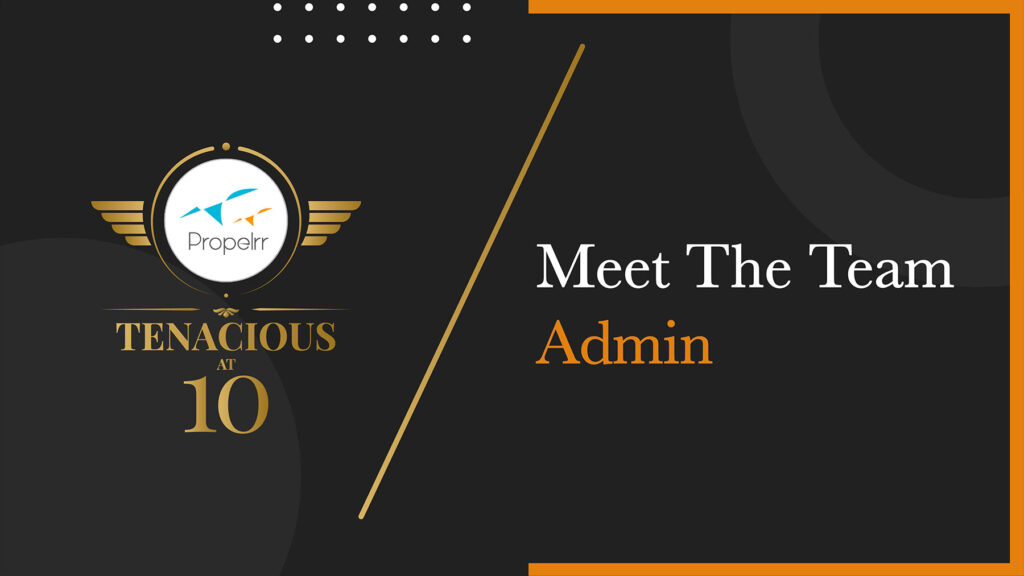 The Admin Team started the virtual runway with tenure Accounting Officer Nicole Cadorniga. Although the team with the least number of members, Senior HR Officer Hazel Yu really stood out from the crowd with her business casual top and colorful rainbow towel bottom.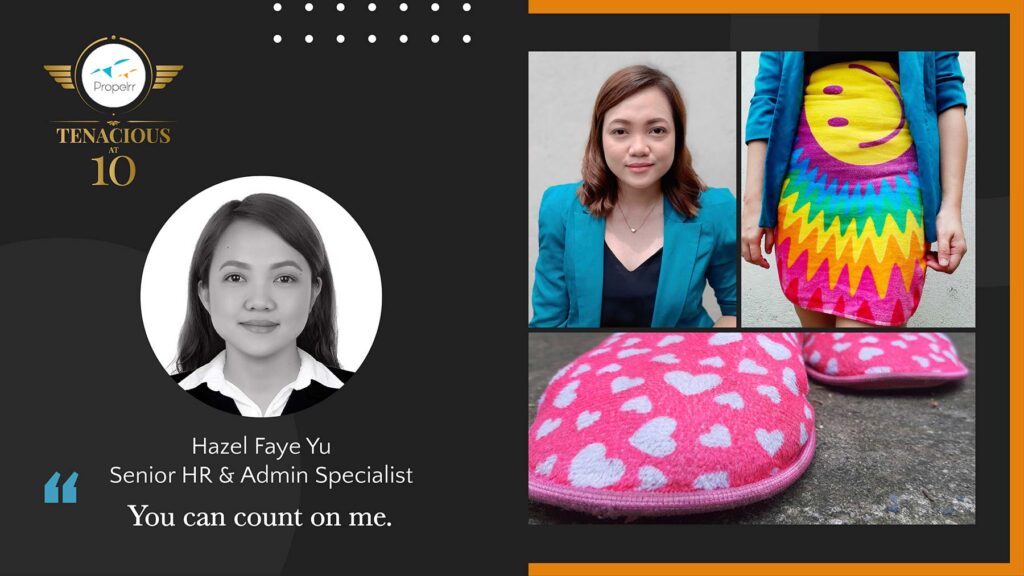 Hazel said her outfit was inspired by all work-from-home individuals who have a habit of rushing to get as many things done in the morning before logging in to work and switching the camera on for a morning team alignment meeting.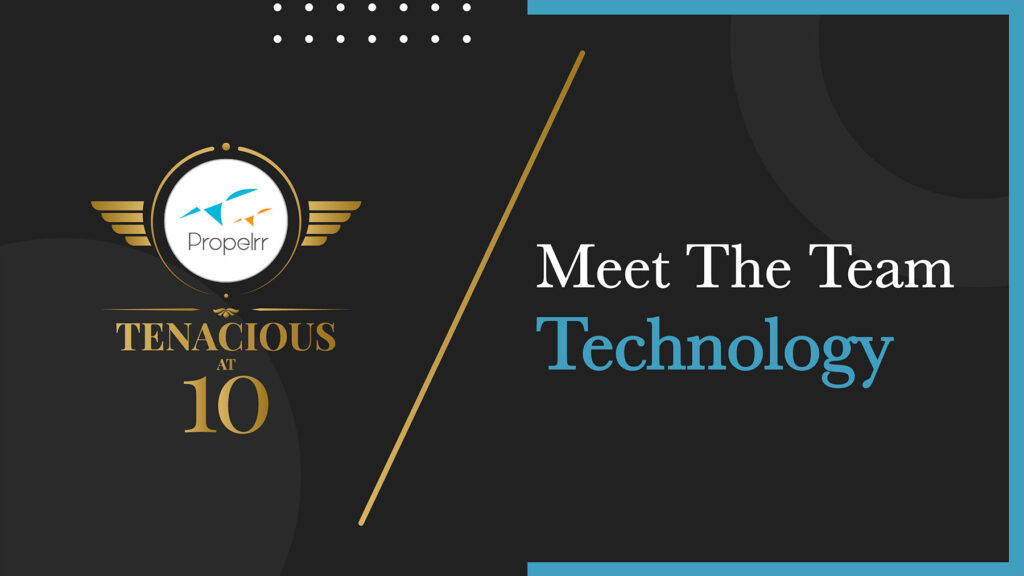 Next to introduce themselves were Propelrr's Technology Team led by Back-end and Front-end team leads, Jarniel Cataluña and Elwin Dela Cruz.
While our software engineers handle the technical code and data side of digital marketing, this doesn't mean they don't have a sense of style.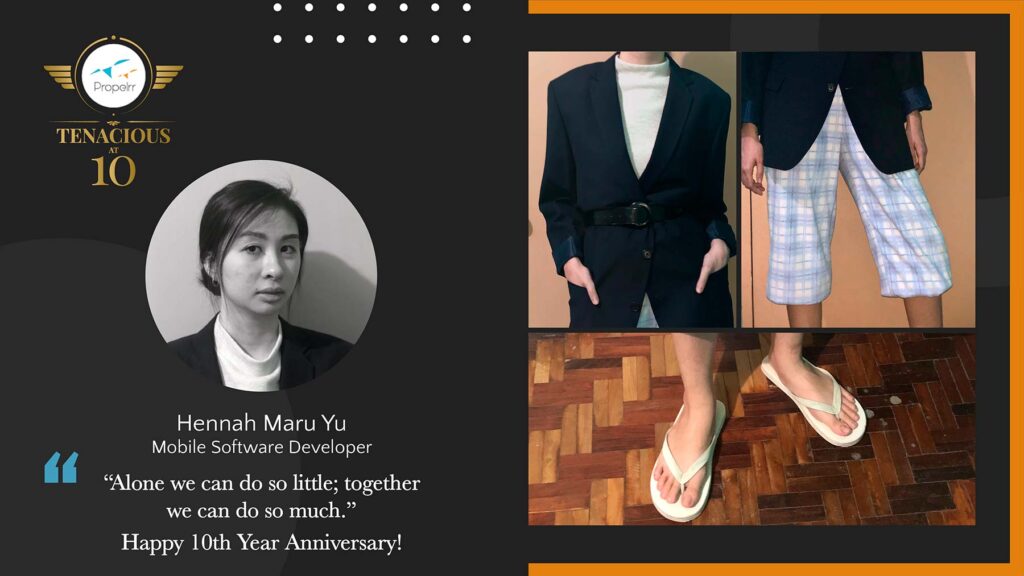 For example, mobile software engineer Hennah Marie Yu's look consists of a coat she borrowed from her dad paired with her pajamas, turning it into something you'd comfortably wear.

Mobile Development team lead Vino Angelo Bolisay also stood out in his tuxedo top and Speedo footwear, complete with Christmas lights for Instagram-worthy aesthetics. He said he misses summers at the beach and longs for Christmas time as well. An unlikely pairing that gets an A+ for creativity!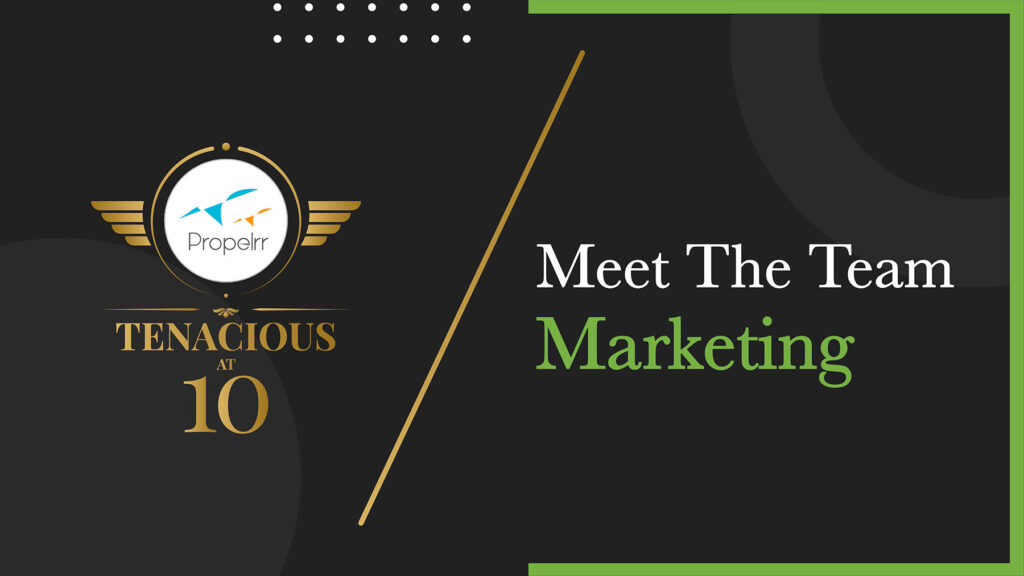 Last but definitely not the least, the marketing team was introduced by the team's tenure members: Dominik Banzon and Jeny Agrade.
The Marketing team doesn't just embody creativity in their work, but all the more in their look.

Our resident social media specialist and budding influencer, Angelo de Vera, best defines this with his DIY coat which he cut and fashioned into a blazer. Now if that isn't daring and creative, we don't know what is!

Our social media team lead Jeny Agrade wasn't going to miss out on this opportunity to show off her dress and pajama combo. She admitted that the last time she wore her top was during her graduation—good thing we had this competition then, so she was able to wear it again.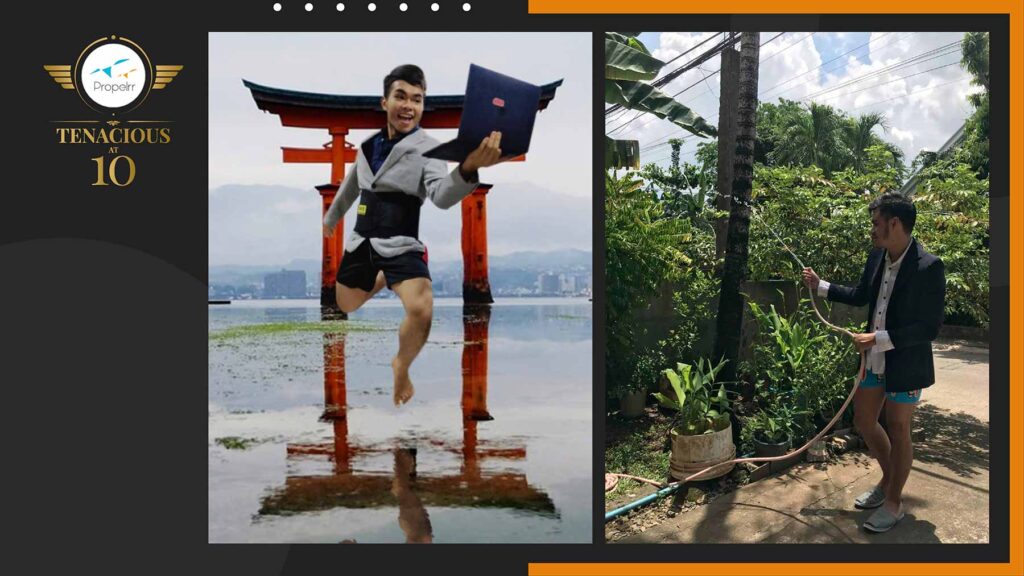 Subscribe Now
Choose topics you want to get regular updates on: