Digital got you dazed?
Type it below, and we'll show you what we've written about it!
Mobile Application Development
The Decade's 10 Most Popular Types of Apps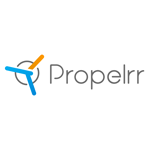 Propelrr

21 Nov 2022

6

min

read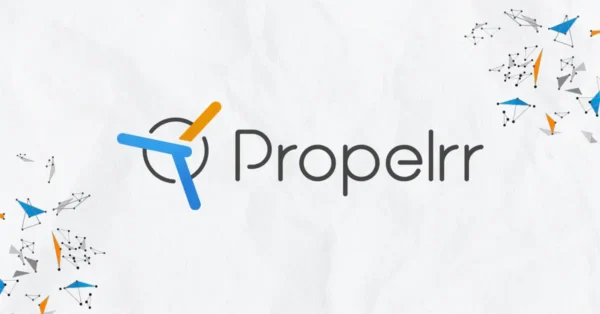 The ten most popular mobile application examples of the past decade have paved the way for digital marketing's mobile-first future. Apps like Facebook, Instagram, YouTube, and X have invariably redefined the digital landscape, and they've since made a huge impact on how experts approach digital in all aspects.
So as an experienced an mobile app development agency, we suggest making it your priority to learn about these types of apps, especially if you want your brand to succeed in the future. Whether you're an app developer or a digital marketer, you should read up on the top types of apps whose techniques you can adopt to drive your own mobile successes this year.
Ready to discover more about mobile to drive digital wins for your brand?
The top mobile apps of the last 10 years include applications that fall under certain functions, types or categories. But many of these apps also found success over the years by combining several functions into one mobile app design. These types include:
Social media: Facebook, Instagram, Snapchat, TikTok, X
Gaming applications: Facebook
Instant messaging: Messenger, WhatsApp, Skype
Voice and video telecommunications: Messenger, Skype
Media streaming: YouTube, TikTok
Media sharing: Facebook, Messenger, WhatsApp, Instagram, Snapchat, TikTok, YouTube, X
Shopping applications: Facebook, Instagram
Search engines: UC Browser
Food delivery: Grab, Foodpanda
Travel: Grab, Airbnb, Waze
While the last two types don't necessarily show up on the incoming list of top apps, they still showcase how the various types of apps are utilized by everyday users across multiple platforms.
Top examples of mobile applications in the past decade
Whether you're looking for ideas to develop successful and user-friendly mobile apps or are just curious about the top applications from the past decade, you can check out this list to learn more about the best types of apps for all your development needs.
1. Facebook
Did you expect anything else to be on top?
Facebook by Meta is the top mobile app, online social media, and social networking service of the past decade. This social media giant is accessible to anyone with an internet connection via computer, laptop, tablet, and of course, via smartphone.
One of the first and most prolific social networking services ever, Facebook also reigns supreme as the most popular mobile application development example. Not only did its app pioneer the idea of mobile-first social media, but its parent company Meta also owns three other apps on this list — putting it at the forefront of mobile app development today.
2. Messenger
The next entry on this list is also owned by Meta. Facebook Messenger, more commonly known as Messenger, is an instant messaging app and social media platform that was originally developed as Facebook Chat in 2008.
The tech giant released the messaging service as a standalone app for iOS and Android in 2011, and has since revamped it to become its own monster from 2018 onwards.
Messenger lets users exchange photos, videos, files, stickers, reactions and more, while also supporting voice and video calls on the platform. Users can also play games on the app, making it a textbook example of an incredibly versatile mobile service with a multitude of uses for everyone.
3. WhatsApp
The third entry on this list of top mobile apps over the decade is WhatsApp Messenger. Better known as just WhatsApp, this app is a free, cross-platform, centralized messaging and voice-over-IP (VoIP) service owned by, you guessed it, Meta.
WhatsApp lets users send texts, voice messages, photos, videos, files, and more. It became the most popular messaging app in 2015, only to be dethroned by Messenger later on. However, WhatsApp still remains as one of the most popular messaging apps in regions like Latin America, India, and parts of Europe and Africa.
4. Instagram
The last Meta-owned entry on this list is Instagram. An incredibly popular photo and video-sharing social media app, Instagram lets users upload and edit photos, videos, and other forms of media to share with followers and online users all over the world.
Instagram's popularity can be owed to its visuals-forward focus, but the company has since developed its mobile features and services over the years. The social networking service includes messaging features alongside an ephemeral content service known as "Stories," staying up to snuff with another competitor from its generation — Snapchat.
5. Snapchat
This next mobile application example is an excellent multimedia messaging app and social media platform that rose to popularity in 2011. Snapchat has since maintained its ranking and acclaim, even in the face of competitors like Instagram, Facebook, LinkedIn, and more.
Snapchat was initially popular for pioneering a mobile-first direction for social media, featuring unique services like augmented reality objects, virtual stickers, and more. This app is also the first entry on this list to not be part of the Meta conglomerate, making it an exciting addition to the types of apps that users utilize today.
6. Skype
When you're asked to give an example of a video calling platform, a brand like Zoom might come to mind first. But prior to Zoom's rise to popularity, there was the app Skype, and this telecommunications app still beats Zoom out on this list of popular apps over the last ten years.
Skype is a telecommunications app that provides video call, video conferencing, and voice chat services to its users. The app itself is operated by Skype Technologies, which is a division of the tech giant Microsoft. It offers instant messaging services, file transfers, debit-based calls to telephones on traditional phone networks, and other useful features.
While Zoom might be a more recognizable brand today, Skype came out first in 2003 — hence its place in the top ten examples of mobile applications in the past decade.
7. TikTok
If Skype remains on this top ten list due to longevity in the field, then TikTok is unique for making its way to the top through massive virality.
This video-sharing social networking service started off as an entirely different app called Musical.ly in 2014. It became TikTok in 2017, and has since exploded in popularity due to its unique algorithm and variety of short-form, user-generated videos.
Viral video genres on the platform range from pranks, stunts, dances, and more. The app itself was ranked by Morning Consult as one of the fastest growing brands in 2020 alongside the likes of popular and necessary communications apps like Zoom.
8. UC Browser
Admittedly, this entry might not be as familiar as some of the other brand names on this list. However, UC Browser still holds the title of eighth most popular app of the decade, because of how often it has been downloaded by countries inAsia.
UC Browser is a web browser that was developed by internet company UCWeb, which is a subsidiary of the Alibaba Group. It offers similar services to Google, except this brand primarily targets use in mobile phones versus its other competitors
9. YouTube
YouTube is an online video sharing and social media platform that maintains an upwards of 2.5 billion worldwide users every month. While its search engine parent company didn't make the list, this Google-owned brand still ranks as one of the top ten most downloaded apps for online use in the last ten years.
Video genres on the app include vlogs, music videos, short films, documentaries, news, live streams, and more. Its incredible virality and social impact has changed the way content is created online, putting video content at the forefront of new media generation by global users today.
10. X
Last, but not least on this list, is the wildly popular social networking service, X. This social media and microblogging platform began in 2006 as a place for users to post and interact with short text posts, or "tweets," and has since grown in popularity all over the world.
In 2022, X's board of directors agreed to a $44 billion company buyout by Elon Musk and, after a prolonged and controversial legal battle, closed the deal just this past October. This deal signals a massive shift in the direction of the company, leading to an interesting development in mobile app trends for 2023 and beyond.
Key takeaways
Mobile is king in today's smartphone-forward world. Now that you know what the top apps of the decade are, it's time for you to glean information and techniques from these giants and utilize them in your own mobile app development.
Here are the top three takeaways from this guide that you can apply to your own app development journey:
Make instant communications your top priority. The first five entries on this list made instant messaging a priority among their services for a reason. If your mobile app is unable to do the most basic function for smartphones — that is, communicate with others — then it will never survive the sea of existing apps today.
Keep your app ideas fresh and unique. Almost all of the entries made it to this list because they were the pioneers and innovators of their time. So when you're developing an app, keep your features fun and unique so that users are more likely to subscribe to your services in the long run.
Evolve with the times. Some of the entries on this list aren't as popular now as they were 10 years ago because they didn't evolve with the times. While they're on the list for now, they'll be bumped off in the next decade by newcomers in the mobile field. Make it a practice to evolve with the times so that you stay on top in your own digital marketing arena.
Are you ready to build your app right now? Check out Propelrr and sign up for our newsletter to receive the best mobile development expertise today. You can also connect with us by visiting our Facebook, X, Instagram, and LinkedIn.
Subscribe Now
Choose topics you want to get regular updates on: