Digital got you dazed?
Type it below, and we'll show you what we've written about it!
Propelrr's Mitchelle Viray Joins PMA as New Board Member
Ming Lagman

23 Feb 2022

5

min

read
MANILA, Philippines – The Philippine Marketing Association (PMA) inducted Propelrr's co-founder and vice president Mitchelle Viray as part of its board of directors, February 16, 2022.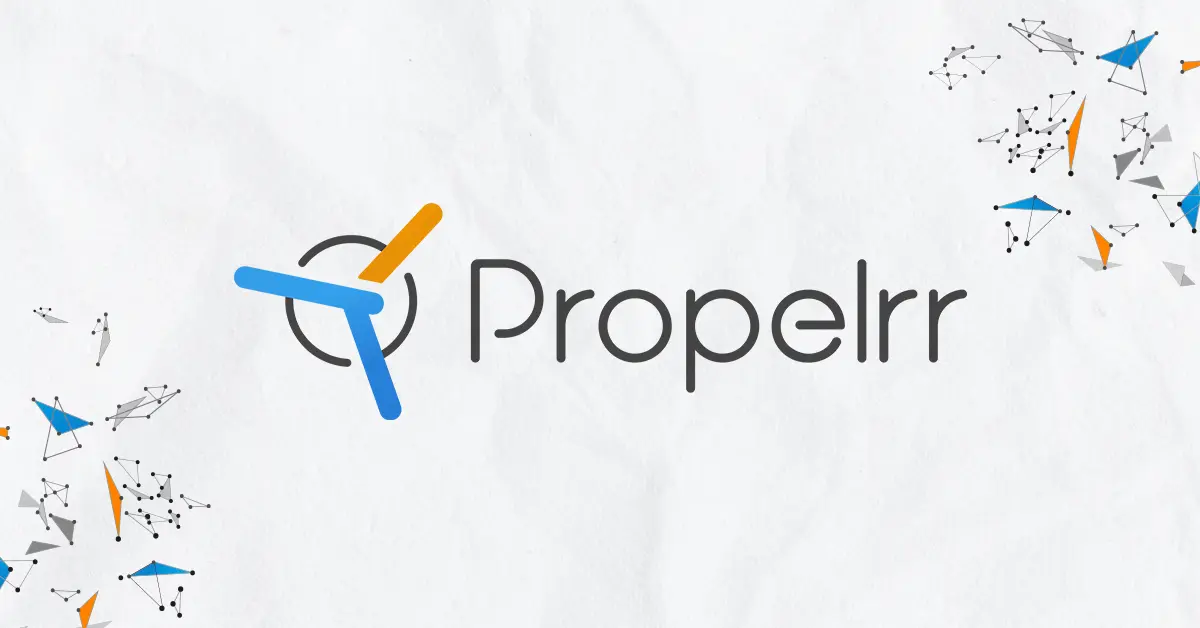 Last Wednesday, February 16, the PMA inducted into office its board of directors for the year 2022 to 2023. These new board members will serve a term of one year, and will be responsible for executing plans and initiatives to arm Filipinos with globally competitive marketing knowledge and skills.
Among this year's newly-inducted board of directors is Propelrr co-founder and vice president Mitchelle Viray, who will be serving as the association's head for General Membership Meetings (GMM).
Get to know the PMA's new board member here.
Who is the new Director of General Members and Meetings of the Philippine Marketing Association?
Mitchelly Viray, fondly known as "Mitch" at their headquarters, is a certified internal auditor who has been working in the marketing industry for over 10 years. 
She is one of the two founders helming Propelrr, a digital marketing agency operating in the Philippines and San Diego, California. Prior to Propelrr, Mitch also co-founded Bilimanjaro Enterprises, Inc, which serviced big clients such as The North Face with event and integrated marketing communications campaigns. 
This is all indicative of Mitch's prowess not just in marketing, but as a well-rounded management professional. And she is eager to share her expertise through the Philippine Marketing Association so that entrepreneurs in the Philippines can achieve similar success and showcase their talents in the global arena. That much she said when we asked her about her motivations for accepting the director position.
"I would like to extend Propelrr's mission to showcase the talent of Filipinos globally by focusing on how we can further equip PMA members to be globally competent, relevant and data-driven," says Mitch.
Bridging knowledge and opportunity gaps for Filipino marketers
"I want to minimize, if not eliminate, the barriers that hinder this organization and its members from accessing world-class knowledge and opportunities."

Mitchelle Viray, Co-founder and Vice President, Propelrr
For their 68th year, the PMA will be making moves to organize and strengthen existing policies and programs to level up the marketing skills of Filipinos and to standardize the local practice.
Mitch expresses that the group is committed to work together in growing the association's membership so that their programs can reach and empower as many people as possible with "best-in-class holistic marketing" that aligns with the direction towards "trannovation" – marrying tradition and innovation in marketing. 
Asked regarding the impact her role entails, Mitch says that she sees herself as one of the primary drivers to achieve trannovation and bridging opportunity and knowledge gaps for local marketers. 
She explains, "I want to minimize, if not eliminate, the barriers that hinder this organization and its members from accessing world-class knowledge and opportunities. I can also take advantage of my location, having access to California and [nearby] states."
Achievable with firm commitment and strategic initiatives
Amid the pandemic, close to a million micro, small, and medium enterprises (MSMEs) suffered the brunt of the pandemic's impact on the economy. And despite the fact that they make up the majority of businesses driving economic growth, they still face the same challenges in scaling Mitch described.
As director for the GMM Mitch shares specific action plans to remedy this:
Technology. Building immersive GMM events to facilitate engagement among members, be it hybrid or [full] virtual events.
Global Education. Tapping a local and international pool of speakers from whom members can learn from in masterclasses tackling their best practices.
Active Membership. Tapping into the PMA's extensive member database to activate participation of members through collaborative works on GMM events.
READ ALSO: Digital Marketing Resources for Building Resilient Online Businesses
Through these initiatives and with firm commitment to achieving the PMA's vision and mission, Mitch believes that overcoming these challenges is possible.
"The strength of any organization comes from the commitment…to keep its vision and mission at the forefront of [our] consciousness," Mitch shares.
And no doubt that as a co-founder and active leader of Propelrr, she brings with her a proven track record for nurturing globally competitive talents in the digital marketing industry. Eventually, local practitioners can also transform from being laggards to industry leaders and innovators.
"Marketers can learn from marketing thought leaders and practitioners of the craft to get ahead of the curve and to navigate what's now, the Normal," adds Mitch. 
Arming marketers with competitive knowledge and skills
Apart from these engagement initiatives, the PMA is continually developing programs that will enhance marketing education. Just recently the PMA, with the help of its teaching arm the Marketing Institute of the Philippines (MIP), swore in 30 pioneering certified marketing professionals (CMP).
These professionals completed the globally competitive program of the MIP. This included a course on digital marketing – a practice which proved to be vital for business growth amid increasing technology usage and advancement and toughening competition.
Marketers who are looking to learn and/or hone the craft are encouraged to join as members and expect more programs and resources from the country's marketing association.
Who are the new Philippine Marketing Association board members for 2022?
Mitchelle Viray co-leads the initiatives of the PMA along with esteemed colleagues in the marketing industry. Below is the full list of the elected board of directors of the PMA this 2022 to 2023:
Philippine Marketing Association Leadership
President
Maeyeth C. Cadungog, CPM
Marketing Head, Hocheng Philippines Corporation
Executive Vice President and Director of Ways & Means
Marco Antonio D. Montes, CPM
Region Head, Manulife Philippines – Altos Montes
Vice President and Director of Membership & Fellowship
Sy Bryan D. Lato , CPM
Co-founder & Managing Director, 360 Next Creative Solutions, Inc.
Board Secretary
John Alexis C. Revilla, CPM
Marketing Head, United Neon Advertising, Inc.
Treasurer
Charisse P. Diaz, CPM
Business Development & Head of Marketing, Artisano Studio
Philippine Marketing Association Board of Directors
Director for National Marketing Conferences
Lea Therese C. Chua
Sales and Marketing Manager, University of Perpetual Help System Dalta
Director for Chapters and Regional Membership
Atty. John Evan C. Miguel
Dean, SMIT De La Salle – College of St Benilde
Director for Agora Awards
Rona Mary L. Gianchand, CPM
Asst Vice President, St Peter Life Plan
Director for General Membership Meetings
Mitchelle D. Viray
Co-founder and Vice President, Propelrr
Director for Government Affairs
Enrique Pablo O. Caeg, CPM
President, RAP Training
Director for Youth, Academe and Innovations
Joseph Albette R. Buddahim, CPM
Chief Executive Officer, Katapult Digital
Director for Public Relations and Corporate Communications
Nestor T. Layderos, CPM
Head of Programming, Sales and Marketing Department, Zoe Broadcasting Network, Inc.
Director for Consumer Affairs
Mary Ann A. Cortez
Research Director, Strategic Consumer & Media Incites
Director for Continuing Education and Research
Dr. Jennifer T. Ramos, CPM
Associate Professor, San Beda University
Immediate Past President and Director for  International Affairs
Lucien C. Dy Tioco
Executive Vice President, The Philippine Star Media Group
What plans and programs would you like to see from the Philippine Marketing Association? Share your thoughts and tag us over on Facebook, X, or LinkedIn.
For more stories on digital marketing in and outside of the Philippines, make sure to subscribe to the Propelrr newsletter.
Subscribe Now
Choose topics you want to get regular updates on: