Digital got you dazed?
Type it below, and we'll show you what we've written about it!
15-fold Manifesto on Email Marketing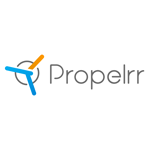 Propelrr

30 May 2022

9

min

read
This tried and tested marketing channel may prove to be more beneficial than your social channels.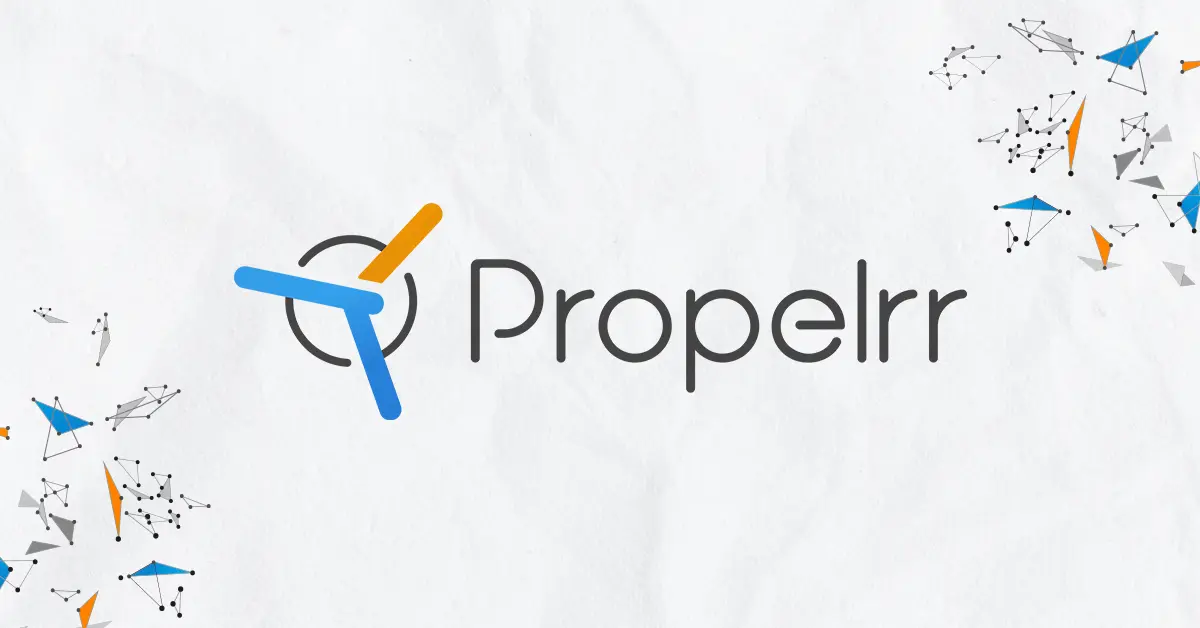 There has been a lot of sound advice surrounding best practices on email marketing. For every tip that improves clickthrough rates, there are a hundred more tips that champion email conversion.
Checking emails is the top activity that people do across all devices. In fact, according to HubSpot, 99% of consumers check their email every day. Here are more email marketing statistics for 2022 that will prove just how lucrative this type of marketing is:
4 billion daily email users
64% of small businesses use email marketing to reach customers
78% of marketers have seen an increase in email engagement over the last 12 months.
74% of Baby Boomers think email is the most personal channel to communicate with brands.
To maximize this relationship-driven channel, here are some tips you can test for your email marketing strategies today.
1. Segment your subscribers
Simply put, different strokes for different folks. They may have the same challenges and problems, but how they tackle their pain points may be entirely different.
Email segmentation is the practice of splitting up your email list into more specific targeted groups whether by age, by gender, by interest, by a subscriber, or by any filter.
In dividing your list, you're giving yourself the ability and advantage to send more targeted communication. This is particularly useful when you're dealing with varied age groups. No one will argue that what a baby boomer values is most likely a nuance to a millennial, and vice-versa.
Segmentation is work, but it pays off well when done right.
2. Sentiment over value
After putting your segments in their best light, it's time to study their sentiments. What hits their nerves? How do they differentiate a good service? What are the things that cause them to leave their previously well-loved brands?
Getting to know your segments is an advantage that will make you a cut above the rest. This makes it easier for you to customize the content of your email accordingly. More than just the primary email, your automated follow-ups and reminders are customized according to your target segments.Before giving them your brand value, work your way to weave it into the struggles that they shout out or cleverly hide.
Value comes in after you let them know that you understand them well.
3. Catch—and keep—your readers' attention

Email marketers must think of crafting efforts that are mobile-friendly. Users who check emails on their smartphones—which accounts for 35% of business professionals—are usually in-between tasks. So, it is your job to catch—and keep—your readers' attention.
Make them stay and read your email through various forms and different means. Try crafting an exciting headline, making eye-catching visuals, or simply keep your message straight to the point.
There are many ways you can grab the attention of your readers, even for a short while. You just have to know the right things to say.
4. Kill the "Dead Line" headline
This one can be the most sensitive variable in your b2c or b2b email marketing. Headlines make or break your every brand move.
Just by looking at your email's subject line, your recipients can quickly determine whether they would want to proceed with reading the rest of your email or delete it right off the bat. See how crucial a good headline is?
Headlines can make or break your brand move. As they say, subject lines are worth 80 cents of a dollar. So what best email practices can you apply to write a strong, attention-grabbing headline?
One, include an action word, a question, or a wrong but common notion that you want to debunk. The key to a dead-on headline is using a direct, familiar yet thought-provoking choice of words.
Tough formula? You'll get the hang of it. Study your segments well and test your headlines. Soon enough, you'll start to get a feel of what works and what doesn't.
5. The Email's Rule of Thirds
Do not bombard users with too many links. This scenario can trigger spam filters by different sensitive email providers.
Links are meant to save your readers time and should contextually lead to your goal. Limiting your links to 2 or 3 forces you to think about what your niche really, really needs. From your end, you are giving them quality information.
For the users, they feel more valued, as they get closer to you through quality content you deliver to them.
6. Offers ≠ Sales Pitch

In as far as consumers are concerned, offers and sales pitch are two different entities. Offers are solutions, while sales pitches are intrusions. Go back to consumers' sentiments then position the value you can give them. Stick to how you can help them or make their current situations better.
You're not just doing email marketing for the sake of it. You do email marketing for your business to engage customers and make sales. But how do you know when or to whom to pitch your product to?
Put yourself in your readers' shoes. Have they engaged enough with the brand to receive a product-oriented email? Have they bought a significant amount of your products for them to receive offers and discounts? There are no hard and fast rules on how often you can pitch your product.
Remember that email marketing is largely permission-based. It's better to be careful and stay cautious rather than be reckless in sending out emails. One wrong email can leave you with a decreased number of subscribers.
7. Get back to them, ASAP
Interaction builds lasting relationships. Responding to comments is a cardinal rule—a given—to keep the engagement going. Make it a point to respond to them as soon as they hit the comment button. A quick response translates into gaining a better stance in making louder and more in-depth conversations.
If you can't respond right away, automation could be an option. Automating your email marketing will allow you to create a sequence of emails that are automatically sent to a targeted segment of people on your email list. You can automate emails for people who have subscribed to your newsletter, downloaded a PDF, bought a product, or abandoned their shopping cart.
This is a vital step for every business; it helps nurture your leads by providing valuable information and insights and converts them into valuable customers.
Don't think of automated email marketing as an annoying waste of email space. Just make sure to pace your email automation well to avoid unsubscriptions.
8. Go beyond replying
Take it a notch higher by letting them into your sphere. Share something random yet highly relatable. It may be about your work, how your day went, or about your interests or pastimes. As you put your cards on the table, this will encourage them to do the same.
You can even mention them on your next email streams if you find their opinions worthwhile for other users. This lets your readers know that you care about them and their interests, and not just their buying power.
9. Reward loyal subscribers

Everybody loves feeling special, including your email subscribers.
If they are regular respondents, active buyers, or they're invested followers of your brand, then it's only right to reward them for their loyalty. There are many ways you can give back to your active subscribers. Here are a few ideas:
Send an exclusive sneak peek of your new products
Send a special offer just for them
Offer them discounts for their favorite products
Give them access to exclusive content
There are many ways to reward loyalty. Give them an offer they can't refuse.
10. Use an appropriate Call-to-Action
Exceptional emails have appropriate and meaningful Calls-to-Action or CTAs. From the name itself, these words should invite quick action from the subscriber or reader.
Regular active email users receive several newsletters and updates in their inbox daily. Why should they care about your email newsletter? Because your email is worth their while.
Your call-to-action could be to click on a link, share your blog post on social media, reply to your email, or buy your product—anything that will get your subscriber to engage, buy, or interact with your brand.
11. Keep your list fresh
While it's good to bulk up your email list, removing inactive emails is just as important. Your email list is one of your most valuable resources for any marketing effort. If you learn how to maintain it right, the cost of your extra effort will pay for itself.
One way you can purge your email list is by sending them emotionally-driven emails that compel them to open your message. You can also send an email asking them to update their content preferences. Do whatever you can to get them to answer just so you know they're still interested.
If they still won't respond, perhaps it's time to take them off your list. It may not be worth your time and resources in the long run.
12. Use a double opt-in
Email grabbing from the Internet is a common practice in building and bulking up email lists to grow to a significant number. You can validate your subscriber's email by placing double opt-ins for your newsletters.
What are double opt-ins? A single opt-in is when a user simply subscribes to your email list. A double opt-in requires clicking the "subscribe" button and confirming that they agree to receive regular newsletters and updates about your brand or content.
Having double opt-ins confirms and ensures that subscribers are allowing your brand to send them emails. This will also help weed out those who "accidentally" clicked the subscribe button over those who are genuinely interested in what you have to offer.
13. Send an email at the best times

Since many of your consumers may be at work from 9 AM to 5 PM, one of the best times to send emails is at 8 PM. Yup, after office hours. Why? Because people tend to check their emails right before they go to bed. But if you want to catch your audience during business hours, then send your emails at 10 AM, as people are already at work or have at least started their day.
If you're wary of sending emails at 8 PM, you can do a split A/B Test to determine the best and optimal time. Send a couple of emails at different times of the day (and night) over a period of time, then collect the data and see the number of people who opened, engaged, and purchased from your email.
All you need is data to know what's best. As they say, data don't lie.
14. Add "alt-text" info to your images
Alt-text in email images is a vital and crucial piece of info to a successful and accessible email. This minor info should be a feature of every email, as it serves multiple functions. One of the functions would be that the alt-text describes images that a visually impaired user may not see. It can also help describe an image when subscribers have image blockers set up on their browser.
In terms of the technical aspect, alt-texts provide descriptions to images while the email or newsletter is still loading.
It's a minuscule bit of information you'll need to add, but image alt-text is a crucial piece of info to successful email marketing. It will help you reach more subscribers on more platforms and improve engagement for subscribers using screen readers.
15. Measure and analyze your data
How can you know the value of your efforts if you can't track them? Don't waste your time and effort by sending emails you can't track.
Analytics legend, Avinash Kaushik, created the "Trinity" framework which marketers should use to approach and analyze data. Kaushik's Trinity framework is a holistic strategic approach to analytics. It gets the data you need to drive your marketing campaigns (email or online).
Here are the Kaushik's Trinity mindsets on email marketing:
Behavior Analysis
This metric presents and identifies the basics of your email campaign and answers the following questions:

How many users have opened your emails?
How many clicks were made on the links?
Which link gets the most clicks and attention?
What time do users usually open your emails?
How many unsubscribes are made on average per email sent?

Outcome Analysis
The Outcome Analysis metric—a.k.a. The "so what" metrics—presents the results and outcomes for both the customers and the company. It's a no-BS metric.

How many people purchased your products?
What's the value of each subscriber?
How many people have successfully converted into leads?
What's the return of the average subscriber (ROAS) of the campaigns you send?

Experience Analysis
This metric allows you to put yourself in the lens of the user and understand why they did what they did. The big question here is always "Why?".

Why do specific segments have higher open rates while others do not?
Why do you get unsubscriptions on every transactional campaign with no discounts?
Why do you get lower revenue during certain months of the year?
Why do irrelevant links get clicked but not the important ones?

There are so many Why's you can ask. Here are possible scenarios on why the user did not click on your link:

The users weren't moved enough by the copy to click the link;
There were too many links, and targeting was not observed; or
They just didn't see or notice the link, at all.

Review the points above and compare them against the data provided. Look through your customers' lens; what do they see? Analyze. Pinpoint. Fix. Optimize.
Key Takeaways
Your leads are a diverse set of individuals—each unique in their online decision-making, interests, and buying habits. Nurture potential leads using the email marketing strategies presented above.
Here are a few takeaways to remember:
Email marketing is not dead. Ninety-nine percent of people check their emails every single day, 35% of whom check their emails on their mobile devices.
Segment your email lists. This can help you send more targeted and customized emails to your subscribers.
Keep your email list clean and lean. Remove inactive subscribers.
Run A/B tests. Test your email wireframe, headline, content, and graphics.
Analyze the results. There's no better way to optimize your email marketing strategy than through data analysis.
What are your thoughts about this article? Talk to us on Facebook, X, or LinkedIn. We'd love to hear from you!
Subscribe Now
Choose topics you want to get regular updates on: