Digital got you dazed?
Type it below, and we'll show you what we've written about it!
Magento vs Shopify: Pros and Cons of Top Ecommerce Platforms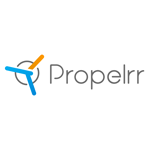 Propelrr

13 Sep 2023

8

min

read
Building and managing an ecommerce business can be tricky.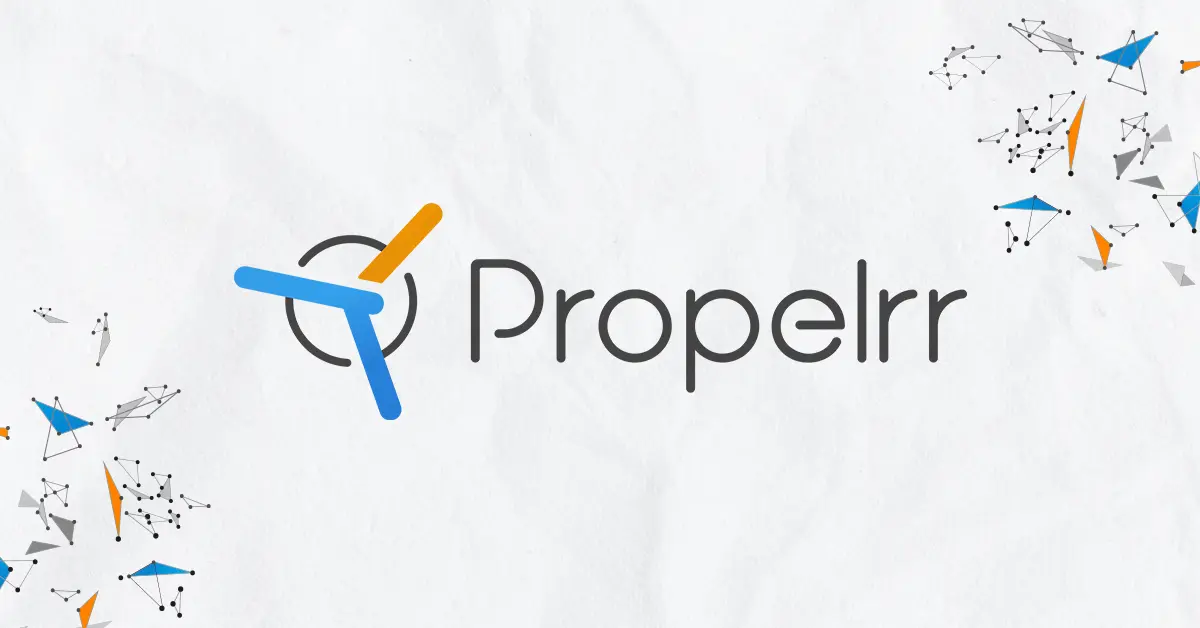 Fortunately, these two website builders can help you keep things running smoothly with a few simple clicks.
You don't need to start everything from scratch when building a website. For ecommerce businesses, that's a big blessing in terms of time and money. You can create, update, and even track your conversions with many website builders.
Magento and Shopify – key differences
Two of the biggest website builders are Magento (now Adobe Commerce) and Shopify. Each has their own set of tools to help you create an ecommerce website to be proud of. This article will help you determine which one to use and, hopefully, start you on your ecommerce journey.
Let's start first with the basics: what exactly is a website builder? A website builder is a service that allows you to create a website from the ground up. It is a convenient tool for those without heavy coding experience, such as freelancers, business owners, and amateur programmers.
You can create a website either online through the website builder's server, or offline by downloading the service and experimenting on your own device. The website builder will be the one to do the programming for you, so you won't have to worry too much about that part of the process.
You can select templates to help you start creating web pages, or you can experiment with and move different elements with your mouse and keyboard. Some website builders, such as Wix and Weebly, have different templates for different types of websites.
Magento and Shopify, on the other hand, specialize in creating ecommerce websites. For brevity, below is a simple table to help you determine which among the two services fit your business.
| | Magento | Shopify |
| --- | --- | --- |
| Price | Open-source, but you need to pay for other services such as web hosting, security, extensions, and domain registration | Varies depending on your monthly plan (Basic, Shopify, Advanced), but it does cover the costs of hosting your own website |
| Ease of Use | You might have to interpret more internet jargon to use Magento, but it is very flexible | Just drag and drop elements to build your website |
| Templates | Ready-made themes are available, but you can also get custom themes for as much as $25,000 | There are 10 free templates you can use to build your site, and more than 60 premium themes that can cost from $140 to $180. These are all mobile-responsive, as well. |
| Sales Tools | Multi-channel selling options so you can sell products through different websites, customizable checkout menu, option to send emails to customers who left items in their cart and left before purchasing | Multi-channel selling options so you can sell products through different websites, option to send emails to customers who left items in their cart and left before purchasing, partnerships with courier services |
| Other Features | You can purchase extensions via Magento's Marketplace. These include marketing tools, extensions to promote pre-orders, and over 150 payment gateways. | Partnerships with courier services and online marketing tools. It has its own payment processing service, Shopify Payments, which imposes zero transaction fees. |
You should note that Magento is a tool aimed at more experienced web developers. It is much more technical than Shopify, and its main audience are big businesses expecting huge growth.
On the other hand, Shopify is much simpler and easier to navigate. While it is more limited than Magento in variety, it's still more than enough for any ecommerce business. Its extensions and products over on the App Store are also more affordable while still giving you a strong platform to build your business on.
Here's a more in-depth look at each ecommerce website builder.
Magento
Because Magento requires more experience and technical knowhow to use, its extensions are understandably harder to use for the average business owner. They're also pretty expensive, so Magento is more fitted to big businesses projecting big growths in the short and long term. That being said, Magento is still a pretty good website builder for those who know when – and how – to use it.
Pros of Magento ecommerce
Magento has a wide array of extensions for all purposes. Marketing, payment gateways, templates, you name it. You can even download extensions that allow you to set discounts for staff or VIPs. You can even optimize your platform for mobile devices. This flexibility makes it one of the more preferred website builders out there.
Granted, some extensions have pretty hefty price tags on them. The benefits largely outweigh the cost, though. The sheer multitude of extensions means you can find one that fits your needs (and your budget).
Magento is also scalable, in that you can bring the extensions with you as you continue your growth as a business. As you increase your sales, Magento and its extensions can continue to support you because it can support up to thousands of transactions in an hour.
If you have questions about Magento and which extensions to use, you can seek help in its large community. The community itself is very active, so you can ask questions and get the solutions to your problem fairly quickly. The Magento community itself also produces extensions for the program, so watch out for any new releases on the Magento forums.
A big plus for Magento is that you can also tinker with your website even when you're offline.
Cons of Magento ecommerce
Magento may be free, but you can upgrade it to better expand the services available to you. It has a tiered pricing structure based on your industry and annual sales. The prices can be steep, though. Pricing usually starts at around $20,000 per year, and caps off at just below $200,000 for the bigger companies. You'd still have to pay for third-party extensions if you ever want to use them, too.
Another problem is the lack of web hosting support for Magento. You have to pay for your own dedicated hosting service to support your ecommerce platform. Magento is actually pretty bulky compared to other website builders, so consider web hosting as part of your budget.
Magento's bulkiness can also be attributed to its technical complexity. You need to have a fair bit of knowledge in programming to make use of Magento's flexibility. It's either that, or you hire a developer who can do the grunt work for you.
Shopify
Shopify is also a popular website builder. For one, it specializes in creating websites for ecommerce businesses. That means all of its customization options and third-party extensions are created with your profits in mind. It's also easy to use while giving your website a strong platform to work with.
That said, it's not all sunshine and rainbows with Shopify. Here's a look at what to expect from the service.
Pros of Shopify ecommerce
Shopify is a budget-friendly option for ecommerce businesses. You can choose from three different plans which cost $29, $49, or $299 per month depending on your plan. Of course, some services are reserved for the higher plans, but it's well worth the price especially if you're planning something big.
One of Shopify's strongest suits is that it is easy to use. You can just drag and drop elements to where you want them to be, and you're good to go. You have a wide variety of website templates (including ten free ones) available at your disposal. These templates can suit different types of businesses, from retailers, wholesale, to digital platforms. These templates are also customizable, in that you can add, edit, or remove elements to your liking. You can even optimize your shop for mobile devices through third-party apps and plugins.
Shopify is also widely supported by different services, such as marketing and payment gateways. You can find apps that can help you perform email marketing and running promos for your store, and find support for alternative payment methods apart from the default Shopify Payments.
Hosting a website is also easy with Shopify. Your platform can go up and running as soon as you hit the green light, and there's no need to worry about anything else. There's also no extra fees since hosting charges are already part of your Shopify plan to begin with.
Cons of Shopify ecommerce
Shopify's target users are the less tech-savvy of business owners and their staff. That's why it's so easy to use. The flip side is that it also lacks customization options.
While Shopify's tools are customizable, they might not exactly fit the vision you're looking for in web design. In that regard, Magento is clearly the better option since it allows you to modify your website's features as you see fit. It's also difficult to manage larger stores because of Shopify's more rigid structure.
Some apps on the App Store also charge monthly fees for their continued service. Your alternative would be to hire someone to create and upload custom plugins for your website. That alternative, however, does take a significant amount of time and money compared to just subscribing to a similar service.
Additionally, you do have to rely on third party apps and plugins to market your business effectively. For example, you'd have to install a plugin that allows customers to leave reviews and ratings for your products and your store. Email marketing can also be a struggle without the necessary plugin.
Finally, consider whether you will be using Shopify for the long haul. Users have found it difficult to migrate their shops outside of Shopify with the same look and feel.
Factors to consider in choosing an ecommerce platform
At the end of the day, what you want is an ecommerce platform that fits your business needs. Here are the top five considerations before you choose the ecommerce platform for your business:
Business needs and goals. Identify what type of business you are running and what products you have. Who are your customers and competitors? What type of growth are you looking at for the next five, ten, twenty years?

Answering these questions can help you identify which ecommerce platform to launch your business in and take that next step forward.

Budget and resources. Not taking inventory of your budget is the mark of a bad business. Before you go running a website, you must know how much it actually costs vis-a-vis what your current budget is. If you're not comfortable with running a website with a very limited budget, maybe look for another option.

Technical expertise. In relation to Magento and Shopify, this is crucial indeed. Shopify is the better option for those without the technical knowledge to program widgets properly on Magento. Shopify may not be as flexible as Magento, but it is definitely more than enough for small and medium businesses.

Magento's high learning curve might also turn off many beginners, so you might have to resort to hiring more experienced staff to create a website for you. Consider this before you pick a platform.

Scalability and growth potential. You should also be looking for growth opportunities with your platform. Are you looking to expand fairly quickly and go toe to toe with bigger businesses? Maybe a more scalable platform fits you.
On the other hand, if you're looking for moderate growth for a while longer, you might just stick with a more budget-friendly platform instead. You aren't doing yourself any favors if you choose an ecommerce platform outside of your budget.

Integrations and third-party apps. Is the barebones subscription plan doing enough for your business? If it does, great! If it doesn't, consider hopping on to the third-party app store to find extensions that can help your business goals.

In fact, why not consider the essential ecommerce features and see if they're available at the higher plans?
Key takeaways
Do you prefer Magento's expensive yet customizable program or Shopify's easier yet more rigid platform? That's something only you can decide. Before you do, keep these three things in mind:
Work within your budget. It will be bad business if you go punching above your weight class. Find an ecommerce platform that suits your budget.
Consider scalability and projected growth when you pick an ecommerce platform. That way, you can consider whether your initial subscriptions will be a good investment.
Explore your platform's community. You might find business partners, competitors, or even just the friendly developer to help you identify how well your business will grow with the platform you plan on using.
Ready to build a website for your ecommerce business? Reach out to Propelrr and let's work together. Just send us a note through our Facebook, X, or LinkedIn accounts.
Want to get insider tips on how to diversify your marketing strategies? Subscribe to our newsletter and we'll deliver it straight to your inbox.
Subscribe Now
Choose topics you want to get regular updates on: