Content Marketing, Your Virtual PR Boss!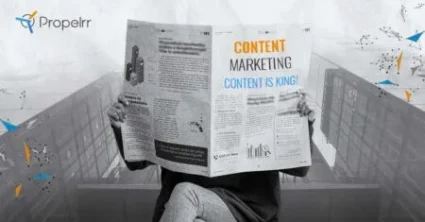 Now, more than ever, you'll have to be aggressive with public relations efforts to connect with audiences. Here's how content marketing helps you do that.
I have a degree in Mass Communication, and though how introverted I can come in most situations, I know what public relations is, and how its wonders work. Basically, when this area of interest was introduced to us as a subject in the institution I attended, I was cynical about the idea. "Why does this even have to be taught?", I asked myself, but I gave it a chance. Time went by, and with good grace, I fell in love with it, all-embracing the strategies, and theories practiced in public relations. Now that I am working, I eagerly knew how important it is, not only in the job description, but in the workplace as well.
Same with businesses, public relations is a key ingredient. Big companies appoint positions for a good PR manager, who occasionally might fluctuate in quality labor, thus, influencing the company's coup. A good PR manager can connect you with consumers in ways that you might never be able to do on your own. However, provided with the Internet's convenience, and prevailing characteristics, the way how the world of businesses works has been positively changed.  In my previous article, Content is King, If You Can Manage It!, I discussed about the significance of content in building connections with your prospects, and how to close the deal. True to the growing population of dependent consumers on the Internet, social, and mobile technologies, the demand for relevant content had surely continued to grow apace.
With this new paradigm at hand, businesses have begun to appreciate the role of online content marketing, which is befitting to a "virtual" PR manager. Its functions will include informing prospects about what you do, and how passionately you do it, and establishing you as a trusted resource for those who are trying to fulfill a need or a want from you. To take full advantage of this opportunity, businesses need to generate relevant online content that must accomplish the following for their target audience: Inform, Trust, and Solve.
Online content marketing should inform both potential and established customers about your brand, satisfying any of their questions and concerns about your products and services. Your specific clientele will likely to connect with you on a business level if you are able to carry out this procedure.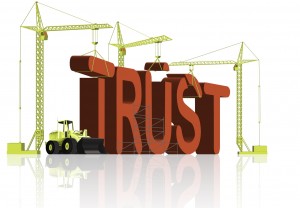 Would you trust a company that you know nothing about?  Not possible. Online content marketing can be your bridge to connection with your consumers. No one wants to enter into a business relationship with a company that is shrouded in mystery – unless if you intend it that way, but then again, who shall know? In the real world, it's not unusual for a PR manager to send out press releases, and tackle questions about your company which is the typical approach.  However, your online content marketing is all about building trust and intimacy with your target audience through need fulfillment. That is a sure win if you know what to do with the tools in the marketing arsenal.
Solve
When a consumer connects with a brand, it's often for the reason of solving a problem. Your prospects are searching online to find information that will settle an immediate need, or possibly a need to transpire in the future.  By providing them online content that is relevant and applicable to their wants or needs, you are giving potential and established customers the reason to form a deeper connection with your brand.
Good thing, with the extensive reach of the Internet, you can readily taste success by creating your own committed PR manager with online content marketing.