Digital got you dazed?
Type it below, and we'll show you what we've written about it!
Mobile Application Development
8-point Criteria on How to Choose a Mobile App Development Company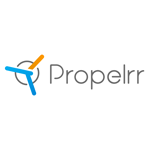 Propelrr

08 Dec 2022

6

min

read
Here's how to choose a mobile app development company that will make collaborations feel like a breeze.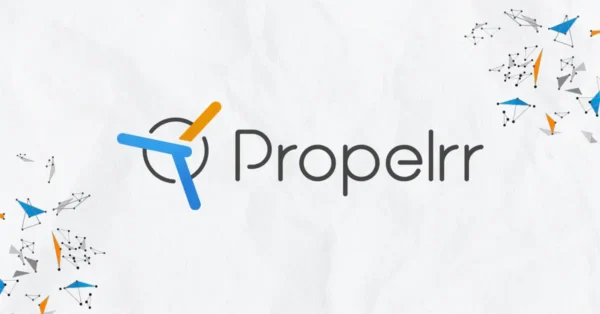 Choosing a mobile app development company can't be done on a whim, because doing so can lead to grave consequences.
But it's not like we needed to point that out to you, did we? After all, you're reading this article, exactly because you don't want to make the wrong decision. And, of course, we understand.
After all, the cost of mobile app development can cause anyone to flinch, even if it were the right agency. But choose the wrong agency, and that cost can climb to a steep and dangerous height.
ALSO READ: How React Native Helps Cut Down Mobile App Development Costs
With the wrong mobile app development agency, projects can end up mismanaged, ending up in delays in delivery. If these delays didn't cost both in terms of project maintenance and potential revenue, then maybe it wouldn't be such a problem. But the thing is, the costs and revenue losses are real and cause annoyance, to say the least.
The only way to avoid this situation is by choosing the right agency from the get-go. But what exactly do you look for?
Our list below shows you.
Questions to ask a potential app development partner
Before choosing a mobile app development company, you must consider certain factors or criteria. This is to ensure that your choice aligns with your business goals, is competent, and can deliver quality mobile applications on time.
ADDITIONAL READING: A Primer on What is Mobile App Development and How it's Done
That said, let us dive into the questions or criteria you must consider before selecting the appropriate app development company.
1. What platforms can you develop mobile applications for?
Choosing the operating system on which your mobile apps should exist shouldn't be taken lightly. Your choice could, after all, decide how well your mobile app is received both by your existing customers and new ones.
This is because a choice of either iOS or Android depends on the needs of your users and the devices they use. Once you select one without considering cross-platform compatibility, your app can only exist on that platform. Unless, of course, you develop a separate iteration for the operating system you didn't build for at the start.
Use data to make the correct choice that is clear to you from the beginning – even before you choose a development company to partner with. Or, at the very least, the mobile app company you decide to hire should be able to advise you on which direction to take.
2. What programming languages are you familiar with?
Developers now have the chance to create the most cutting-edge and inventive solutions as more programming languages are added to the pool. Bearing that in mind, your mobile app development company must be familiar with even the basic tools and languages.
For instance, Swift is a wonderful coding language if you plan to utilize it to create an application for iOS devices. On the other hand, Java would probably be a better option if you created an Android device application. However, if you are considering adopting a cross-platform app, programming languages like Swift or Kotlin are ideal.
Competitive mobile app development companies are fluent in different programming languages so you have flexible options during the planning stages.
3. What mobile app development frameworks do you follow?
A mobile app development framework is a software library that offers a basic system that helps facilitate the creation of applications.
Using a development framework has several benefits, one of which is that it can make debugging simple. Because the code's structure has already been established, faults are simpler to spot and correct. The debugging process can be automated with the help of the development framework's tools.
You need to know what app development framework your prospective app development partner uses because it gives you a look at how efficiently they work. On top of that, these frameworks also give you a clue about how they prioritize user experience and streamline their development process.
4. How do you ensure timely and quality delivery of the app product?
Your brilliant app idea is all your own doing, and you want consumers to adore the finished result. That calls for its code to be fully operational, have a faultless user experience, and have perfect usability.
It's essential, then, to know how an application development company ensures the timely and quality delivery of the app product.
To ensure that defects and errors are addressed early, quality assurance checks are is used in the creation of apps. Doing this promptly helps cut down costs while maintaining customer satisfaction.
5. How do you approach client communications for progress reporting?
Client reporting is to provide stakeholders with regular updates on the project. For a potential partner agency, this requirement should go without saying as these are critical to ensuring a smooth and successful partnership.
As a client, you should receive transparent and detailed reports. Be it the bad news or good news, a responsible app development agency will lay them all down in reports. This is so you, as the client, can decide to proceed in a way that protects your business and clientele.
Meanwhile, an agency that is too busy covering up mistakes with fabricated data may only be out for protecting its own ego. Whatever the case and motives may be, these are the kinds of development agencies you should avoid.
Seek a transparent and diligent agency that demonstrates professionalism at every step of the development process.
6. What are your primary considerations when developing a mobile application?
Creating a mobile application for a business is more than just a technological advancement. To create a user-friendly application, you need business expertise.
Thus, it's important to know your application development company's primary considerations before selecting them. This allows you to check if their development priorities are aligned with yours.
Some will choose to go with simpler designs while others like trying their hand at advanced capabilities. In other cases, some app developers will also play with layouts, features, and other technical aspects.
But whatever will be included in your app or whatever it will look like, an inherently non-negotiable priority should be the user-friendliness of your app. Poor usability, even in the fanciest of apps, will turn away customers and, much less, attract them.
7. What is your ultimate goal when developing mobile app products?
Mobile applications exist for various purposes. Needless to say, these purposes must align with yours, as the client.
But, as innovators themselves, mobile app development companies will also seek to try things for your app that no one else has done before. These new ideas can give your app its own unique flavor that effectively sets it apart from current solutions.
Your ideal mobile app development partner will make it their ultimate goal to achieve all of those while also ensuring that you and your end-users are served well.
8. How do you guarantee that the delivered product meets client expectations?
Needless to say, any partner you sign with must meet your expectations. But for those more privy to the details, you must also check to see how potential partners ensure this.
Doing so gives you a glimpse of their process and check if they work in a systematic way. Though frameworks and systems vary per development company, any one you talk to should incorporate these key steps:
Audience research. They should actively seek out information about who your clients are. Hence, they must also be capable of basic market research so they can also gain a grasp of how your industry operates.
Setting clear standards and goals. Your app will have a significant impact on your business. This is why a mobile app development company can't be working without a goal or neglecting to hold themselves against high standards.
Results tracking. Goal-orientedness necessitates the capability to track results. After all, it's not a goal if it's not SMART – short, measurable, achievable, reasonable, and time-bound.
Key takeaways
Mobile applications offer exponential growth opportunities for brands. But these can only be tapped into if you are, in the first place, able to develop an app that meets both your and your customer's goals.
Anything less is time and money wasted. Apart from the criteria provided above, some other things to remember when hunting for a partner app development company are.
Relationship with other clients. How a mobile app development company has worked with previous companies is the best clue into how they will work with you. Strive to learn about their previous clients – were they happy or frustrated with the working relationship?
Their perspectives and values. Misalignment in these aspects can bring forth some of the most difficult challenges in any partnership. Processes and systems are easy to build, but values are sometimes unshakeable. Hence, it's better to establish alignment from the get-go.
An eagerness to innovate. Experimentation can be intimidating for people, but the drive to push the boundaries of what's been established should be welcomed. It's only through this eagerness to innovate can businesses thrive sustainably.
What other important questions do you ask your partner agencies? Why do you think these are important determinants for good working relationships? Share your thoughts with us on Facebook, X, or LinkedIn.
For more helpful tips on how to collaborate with digital marketing agencies, make sure to subscribe to our newsletter.
Subscribe Now
Choose topics you want to get regular updates on: