Digital got you dazed?
Type it below, and we'll show you what we've written about it!
Facebook Ads Price and Bids: Basic Concepts for Advertisers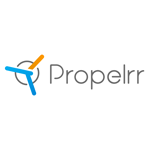 Propelrr

08 Aug 2023

6

min

read
Are you interested in advertising on the world's largest social network? Learn about Facebook Ads price, budgets and other marketing concepts today.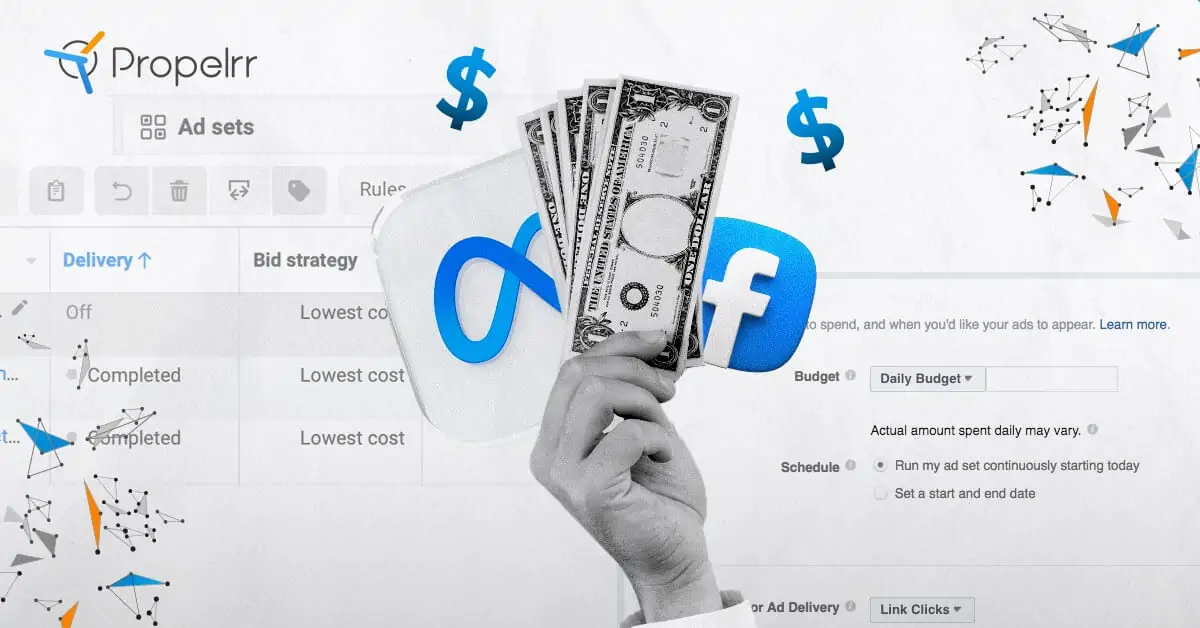 In 2022, Meta, formerly Facebook, Inc., posted a staggering USD $11 billion in revenues from Facebook Ads, from $86 billion in 2020, with advertising accounts for the majority of the company's revenue.
The impressive revenue may be attributed to Meta's social media platforms, which include Facebook and Instagram, as the top choice for advertisers. Today, the company boasts of 3 million active advertisers, with more than 70% from outside the US.
If you want to join the millions of pay-per-click (PPC) advertisers on Facebook, it can help to know how the ad auction works and how it affects ad prices. This article offers an overview on Meta's advertising options so you would know where to start.
You can also work with a reputable PPC advertising agency to help you maximize your marketing cost (just pay the fees and the experts will do the rest).
For purposes of this article, "Facebook" and "Meta" will be used to refer to Meta technologies, collectively.
Why you should advertise on Meta
Advertising on Meta gives you the opportunity to tap into 2 billion users of Facebook, Instagram, and other Meta technologies across the globe. Using Meta's powerful Analytics tools, you can target the audience of your ads to a degree of precision that increases your chances of conversions.
Here are other pros of advertising on Meta:
You don't have to be an expert in digital advertising. – Meta has a lot of advertising options available to you whether or not you're a seasoned advertiser. You can begin by boosting posts directly from your Page then progress to the more complex tasks of making changes for each unique campaign you create on the Ads Manager.
Your Page and the Meta Ads Manager are the two main sources of ads on Facebook. Your Page allows you to buy ads on a mobile device, a computer or the Pages Manager app. It's the simplest ads buying option. Ads Manager has customization options not available on Pages. This is available on computers and as a mobile app.
You can tap your target audience across platforms. – As mentioned above, 2 billion people use Meta technologies actively. Reach your current customers, prospects and other people interested in your business such as potential investors and vendors via Facebook, Instagram and other Meta technologies.
You can customize your ads to match your business goals. – Meta offers a wide selection of advertising objectives that can match your needs, goals and budget. There are tools to help you boost brand awareness, increase engagement and improve website conversions.
The best part of using Meta is that you can start a Page for free and test the waters for a minimum fee. You can try boosting a post for as little as $1 per day.
The next section shares the basics of ad cost on Meta.
The basics of cost
With Meta ads, you don't have to worry about busting your budget. For most ad types, you can spend as low of $1 to $5 per day. You can also adjust your budget, pause or stop ads as you see fit.
There are two ways to define Meta ad cost:
Amount spent is the estimated amount of money you've spent on your campaign, ad set or ad against your maximum budget during a defined period of time.
Cost per result is a metric that suggests how cost-efficient you achieved the objectives you set in your ad campaign. This calculated as the total amount spend during a defined period of time, divided by the number of results.
If you want to closely monitor and control your ad spending, you can set up limits like:
For instance, you set your account spending limit for a month-long ad campaign to $100. Your amount spent rises as you run your ads. When the amount spent reaches $100, all of your ads pause, and you will receive a notification that you've reached your spending limit.
You may either remove or raise the account spending limit and resume your ads campaign or reset the amount spent toward your limit to match your advertising budget when you're ready.
How do you buy ads on Meta?
If you buy ads on your Page, you use auction buying and Meta will bid automatically for you. If you're buying ads on Ads Manager, you have 3 buying type options:
Auction lets you to bid to reach your target audience for the lowest possible amount or a consistent target amount. This is recommended for most advertisers. This will be explained further in the next sections.
Reach & frequency allows you to pay a fixed price that will presumably let your ads reach your target audience. This buying type is only available for certain marketing objectives, and it typically requires a large budget or a campaign that reaches at least 200,000 people.
Target rating points allows video campaigns to be planned, bought and reported on like TV and other online video channels using Nielsen-verified target rating points (TRPs) on Facebook and Instagram. This buying type is limited to eligible campaigns only.
In the next sections, we shall focus on the buying type available to all advertisers, the auction.
How does ad auctioning work?
Meta uses an ad auction to determine the best ad to show to a person at a given point in time. An auction takes place whenever there's an opportunity to display an ad to determine which ad to show to that person.
A person can fall into multiple target audiences as defined by various advertisers. For instance, Advertiser A may want to reach mothers living in Manila while Advertiser B aims to target females aged 25-35. The same person, a mother aged 25-35 living in Manila, could fall in into these two target audiences.
The ads with a target audience that the person belongs to are eligible to compete in the auction. In the above example, Advertisers A and B may compete in the ad auction.
The winner of the auction is the ad with the highest total value, which is a combination of 3 major factors:
Bid is the price the advertiser is willing to pay to achieve their desired outcome.
Estimated action rates are the probability that showing an ad to a person will result to a conversion. A conversion is the desired outcome such as website visit, an email signup or a sale.
Ad quality is the measure of the quality of an ad as determined by various sources such as feedback (that an ad is irrelevant, repetitive, etc.).
An ad with high estimated action rate and good ad quality, together referred to as "ad relevance", could win an auction against ads with higher bids. Make your ads relevant with the help of a Facebook Ads optimization checklist.
Check if your ads are relevant to your target audience by running the ad relevance diagnostics.
How much does Facebook Advertising cost?
There are various metrics that can help you estimate how much you an ad campaign on Facebook would cost you. These metrics include:
Cost per click (CPC) shows how much, on average, each link click costs you. This metric is equivalent to the total amount spent divided by link clicks.

If your ad gets two clicks for a total cost is $0.60, you'd divide $0.60 by 2 (your total number of clicks) to get an average CPC of $0.30. For 2023, the average CPC for Facebook ads is $0.94.

Cost per mille (CPM), otherwise known as cost per 1,000 impressions, is typically used to compare performance among different ad publishers and campaigns. This measures the total amount spent on an ad campaign, divided by impressions, multiplied by 1,000.

For instance, if you spent $100 and received 20,000 impressions, your CPM was $5. For 2023, the average CPM for Facebook ads is $12.07.

Cost per Page Like (CPL) is calculated as total amount spent divided by Page likes. This metric gauges page engagement. For 2023, the average CPL on Facebook ads is $1.07.
Overall, the amount you will spend shall depend on your goals and budget. If you're not comfortable about shelling out a lot on your first ad campaign, you may study on best practices for minimum budgets. It's also recommended that you seek guidance from a PPC advertising agency which has the expertise and tools on sponsored ads on Facebook.
Is Facebook advertising costs worth the price?
Is advertising on Facebook and other Meta technologies worth the price? There's no accurate answer but for sure, it will never cost you more than you have to spend.
To know the real cost of Facebook Ads, analyze the cost of avoiding these sponsored ads. Boosted content will help you double, if not triple, the reach of your marketing campaigns, compared to relying on just free organic reach.
Keep in mind that there are 2 billion people actively using Meta platforms. With as low as $1 per day, you can reach out to your target audience and even expand to the rest of Meta's massive database.
Key takeaways
Meta, the world's biggest social media company, is chosen by 3 million advertisers worldwide. With its 2 billion active users, it offers endless advertising and marketing possibilities. Here are important things to remember if you want to try Facebook Ads:
Test your way with Facebook Ads with the basic features available on Pages. Once you get comfortable, you can then explore the more advanced Meta Ads Manager.
Monitor and control your spending by setting limits. You may set a campaign or an account spending limit.
Win ad auctions by optimizing your Facebook Ads. Contact a PPC advertising agency to help you with ads optimization and other digital marketing services.
If you have any other questions, send us a message via our Facebook, X, and LinkedIn accounts. Let's chat!
Subscribe to the Propelrr newsletter as well, if you find this article and our other content helpful to your needs.
Subscribe Now
Choose topics you want to get regular updates on: