Digital got you dazed?
Type it below, and we'll show you what we've written about it!
9-point Criteria In Choosing a UX Design Agency Partner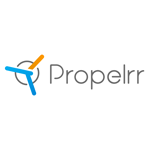 Propelrr

07 Nov 2022

7

min

read
Take care to not make the wrong decision in choosing a user experience (UX) design agency to build your websites and applications.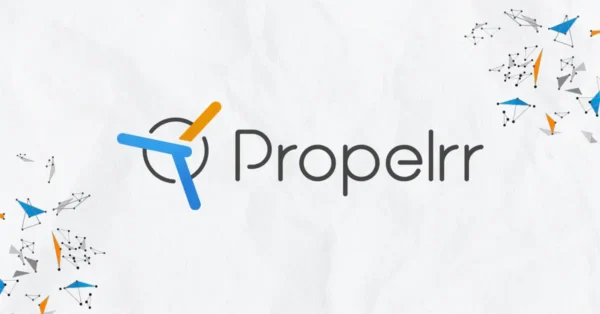 Choosing a UX design agency to create your websites and/or mobile applications is tough, primarily because of the investment and gains that ride on it.
Picking the right one brings you a wealth of gains with a perfect design delivered in a timely manner. Going for the wrong one, on the other hand, will have you throwing money down the drain, and failing to tap into more.
Additionally, your website and apps are like your physical stores. The impeccable experience you provide offline should translate online so your customers keep doing business with you.
And as if things weren't difficult already, there's the matter of fly-by-night agencies that are popping everywhere. What's more is that these agencies market themselves in similar ways – an even more pressing concern if it's your first time scouting for one. It's like searching for the needle in a haystack and the needle is also the color of straw.
Criteria for choosing a UX design agency
Those said, you must be discerning in choosing a UX design agency to sign off with. And so you know exactly what you should be looking for – aka the proverbial needle – we provide you with a simple nine-point criteria.
1. Extensive experience in designing user interfaces.
It is important for you to check if the design agency has the knowledge on how user interfaces designs works and if they have the experience and capabilities in creating such interfaces.
Keep in mind that user interfaces play a big role in enhancing the appeal of your products, services, and the overall image of your brand.
To have an idea on user interface, here are some UI design principles that you can study that can aid you when you discuss with a design agency that you want to partner with.
2. Reputation, track record, and good reviews
In this digital age, there are a lot of digital agency startups claiming that they have years of experience, and they can deliver you results, when they really can't. This situation leads not only to the waste of financial resources, but also time and opportunity to grow your business.
To avoid getting caught up in this kind of situation, do an extensive background check on the design agency that you want to partner with. You can simply check the design agencies website and search their history.
How long they have been in the business? Have they been awarded for their design and development projects? Do they have a portfolio you can check? And are the reviews of former clients good?
3. Case studies and portfolios to show good work.
Case studies are detailed accounts of how a problem is encountered and resolved strategically. It presents the before and after scenarios of an implementation to demonstrate its effectiveness. These are published to provide evidence of an agency's process, expertise, and the results their efforts lead to.
Additionally, these digital marketing case studies can be helpful learning resources for you. Through them, you can reference the experience of others in a given scenario can form your own knowledge to address similar situations.
If you're looking for proof of the legitimacy of an agency's work, this is one of the critical areas you should check. A design agency that has no available case study published about any of their services, then how can you know for sure that their work is effective?
At the very least, they should have a portfolio so that there's traceable evidence of their work. Check if how many projects have they engaged in and completed, are the project's design patterns the same or different in every project, and the quality of their designs.
4. Transparent in reporting.
This is one characteristic that a design agency must practice when it comes to their projects and clients. Why? Because this ethic will build the trust and confidence in your business partnership.
The overall website or mobile app development process usually take long to accomplish. This means there is a large margin for error, and things could quickly take a turn for the worst if your design team isn't communicative.
You'll get the best feel of an agency's professionalism by how often and proactive they are in updating you. Moreover, your agency should also be open to talking about challenges as much as they are welcome to talking about good news.
5. Follow processes and frameworks so work is done efficiently.
In choosing a ux design agency, you must check if the design agency has a framework or process from which they base their developments. Many technical work goes into designing a user experience hence it demands a systematic manner of working.
This holds true for other aspects of the digital marketing process. Take, for example, our own digital marketing strategy framework. It covers every step of our process in ensuring that your online marketing efforts bring sustainable results.
For a UX design framework, it should detail everything from pinning down the objectives of your design project, to prototyping, testing, until deployment.
A design agency can work efficiently and it will have a good end result if they follow a certain UI/UX design process. This will show you how organized they are because there is a framework or process they created that must be followed.
6. Prepared with the right tools and techniques to do the job.
A potential UI/UX design agency should already be equipped with the necessary tools to do the job. If an organization is telling you that they will need to tap your budget to acquire new tools, then that's a red flag.
These tools span development, design, and testing tools that will help them deliver the best product possible. Moreover, they should have a team of designers onboard that are well-versed in using these specialized tools.
On top of that, your potential agency should stay updated with the latest industry practices and developments in their field. This shows a drive to continuously improve and deliver the best quality work to clients.
Don't hesitate to ask them about UX design trends that they can recommend (or not) for your business, depending on its appropriateness.
7. Proactively push for innovation through experimentation.
Similar to the criteria above, a UX design agency that stays up to speed with trends, are also the same organizations that proactively push for innovation.
Marketing and design experimentation is the key to surpassing your competition, and your UX design agency should broach this topic to you if they feel you ready for it.
It's good to stay with what works, but an agency that wants you to grow your bottom line will also challenge you to push the boundaries in any aspect of your online marketing efforts. When they do bring the topic up, it's totally normal to be hesitant at first.
But at least grace them with an open ear for listening and decide on the direction as you see fit.
8. Ensure cost-efficiency of the project and value for investment.
Price is one of the factors to consider by business owners when they are choosing a ux design agency to partner with. Do not hesitate to ask the design agency on how much it will cost you on a certain project, the rates if it will be hourly or per project basis.
You must also do some research on how much does ui/ux design cost so that you have an idea when you will start to negotiate with the design agency. Make sure that the price you pay is equivalent to the project complexity, skills required, and the experience of the design agency.
We hope that this list of criterias will help you and provide you with ideas in choosing the perfect ui/ux design agency to partner with for your business or brand.
9. Has some or full knowledge of other digital marketing disciplines.
UX design is just one aspect of conversion rate optimization, and the overall digital marketing process. While this is an optional criteria, it is highly recommended as well-rounded agencies will not give you a one-dimensional product.
This also benefits you if the need to market your app product arises, as these agencies will take into account things such as App Store optimization and content development to promote it.
Key takeaways
Choosing a UX design agency as your partner will take some time. This is normal because you have to look into a lot of things to make sure that your investment goes to the right people.
Here are some other things to remember when selecting your partner agency:
Do a background check. Look into the track record of the design agency that you want to partner with. Check their ratings, reviews, awards, and the projects that they have successfully completed for their clients. This is one way to make sure that they are really engaging in the business of UI/UX designs.
Get your money's worth. You must have an idea on the figures when it comes to the cost of services of ux designers. This will help you when you are at the negotiation table with the design agency and working out the price of their service.
Experience is a must. UI/UX design experience of digital agencies is important, because this will give you assurance that they can handle the project properly and they can deliver good results. Be firm in asking about the extent of their knowledge and experience.
But if you're looking for a team that can effectively develop intuitively designed website or mobile app products, let us know what your must-haves are over on Facebook, X, or LinkedIn. We'd love to hear what you think.
For more tips on how to collaborate with UX designers for your projects, remember to subscribe to our newsletter.
Subscribe Now
Choose topics you want to get regular updates on: