7 Essential Elements of Conversion Rate Digital Marketing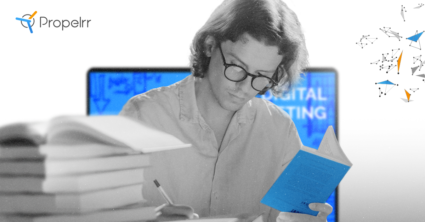 There may not be one hard-set rule for conversion optimization, but there are essential elements that are fundamental to it that you can learn and memorize.
Performance marketing can't be practiced without conversion rate optimization (CRO). For if you really aim to boost your performance and grow your business, the consistency in results that CRO affords you is one you can't compromise.
Through this tactic, you are able to achieve more concrete and consistent results, regardless of your conversion goals. And, given how unpredictable digital can be, consistency and a systematic approach to digital marketing campaigns are vital for your business' survival.
But how exactly do you begin optimizing your conversion rates? Sure, understanding it is one thing, but knowing the exact steps to take to achieve this is another.
Well, to help you out, we've distilled our best practices refined over years of conversion rate optimization experience to provide you with a practical checklist, below.
7 things to check for in conversion rate digital marketing strategies
It's important to note, however, that conversion rate optimization takes up a lot of time, energy, and resources if you're still in the dark and confused about how to do it systematically. That's valuable resources you can't take back.
It pays then, to acquaint yourself with the fundamental ideas and metrics of conversion rate optimization and avoid wasting your resources.
Here's how you can get started on improving your conversion rates on digital:
1. Do thorough and extensive research 
This is the initial stage in which we ask questions and conduct research on your company.
Explore your goals, unique selling features, and customer objections. Being explicit about your goals and your unique value propositions might help us understand how to connect your users' expectations with your sales pitch.
Customer complaints might be categorical about your price, product/service quality, brand trust meter, and how buyers delay their purchasing time. Most of the time, it is these reasons that result in a lower conversion rate. It is an essential component of comprehending customer experience on your website.
Asking for feedback from users at this stage is very crucial.
In addition to this, analyzing your competition is very important as well. You can categorize your competitors in terms of price, brand credibility, product quality, and others. You have to explore what's working for your competitors and what's not.
Some other things to consider:
Speak with some people in your target audience if your project consists of a new audience. Run a few concepts by them. What works for you may not work for your audience.
What is the most effective strategy to target your audience? Do they employ specific intent-based keywords? What are your social media interests? Do they have a certain income level, fashion taste, or other distinguishing feature that you may use to target them?
Have you already marketed to this demographic? What was effective? What didn't work?
2. Develop a working hypothesis
A/B test is carried out in order to have a favorable influence on conversion rates. The process's success is heavily dependent on how concrete and strategic the test is. This may be accomplished by working with a sound test hypothesis since it works overtime to keep consumers on track, ensuring that their marketing experiments are worthwhile and capable of creating lift and learning.
Every excellent CRO test begins with a hypothesis. However, in order to put your hypothesis together, you will need to make some informed estimates about which site components have the most influence on your conversion rate and profitability.
Here are a few areas to start with:
Headlines. Your headline should sell, and sell forcefully. Because 80 percent of your audience will not read past your title, testing your headline should be a primary concern.
Offer. You're not your audience, therefore they aren't always answering the way they're going. Test several descriptions and layouts to find what is most relevant to your future customers.
Call-to-action (CTA). The perfect CTA, like your offer, may require a few tests to identify. Try more detailed CTAs or alternative button sizes.
Media. Test your product or services with multiple images and videos. Sometimes a unique can make a huge difference to your digital marketing conversion rate.
It is critical for users to be clear about their goals in order to establish a hypothesis that will aid in forecasting the effect of any change. Before developing a hypothesis to answer a specific problem, two major variables must be addressed. These two key components are that:
it must suggest a solution to the situation at hand, and;
it must be able to predict the expected outcomes of the solution.
If both conditions are met with extensive research and data collecting, the hypothesis is likely to be strong enough to produce superior outcomes for users.
3. Map out your plan of execution
After developing your hypothesis, you need to make sure that you have a solid plan of execution. Let's take a quick look at few ways to map out your plan of execution:
Are you targeting the right audience?  
You must identify your target audience in order to reach them. And to do so, you must first understand your customers.
You may accomplish this by creating a customer persona. A customer or buyer persona is a generic portrayal of your ideal customers. To acquire a better knowledge of your target audience, you outline their demographic and psychographic characteristics and preferences.
Then you may sell your brand and products to those people who are actually interested in them. This implies that there will be more opportunities for leads and conversions. This will enable you to grow your income while investing less.
Are you using the right channels to reach them?
With so many options available today, choosing the best marketing mix may be difficult. Simply said, your marketing mix refers to the methods via which you distribute your message. This will be determined by your marketing budget and other factors.
Frequency and reach are two keywords you should be aware of when deciding on marketing methods. The rate at which your communication is sent is referred to as its frequency. The magnitude of your target audience's potential is referred to as its reach. If a channel fails to reach your target audience or convey your message frequently enough, it isn't a good fit for your mix.
To evaluate channel fit, ask yourself the following questions:
Is the channel reaching my target audience?
Is the channel cost-effective and sustainable in light of my company's total marketing budget?
Is my target customer pleased with the channel?
Is the channel capable of delivering the message or imagery I necessitate?
Will I be able to assess the success of the channel?
Are the channels I'm considering aligned with my message?
These suggestions should not be regarded as rigid prerequisites for marketing success. However, these channels are often recognized as the most successful for the majority of businesses.
Websites/Blog: Some businesses may not consider their website to be a marketing channel, although it may be the most significant one. This is where people will visit if they want to learn more about your company, and if they can't find answers to their queries fast, they won't stay long enough to find out.
Content Marketing and SEO: Content marketing is analogous to a savings account. Compounding interest increases the value over time, making it more valuable. As people continue to search for them, your evergreen pieces may bring SEO advantages for a very long time, and all of your content may give excellent connection building and lead generating possibilities.
Email Marketing:  Targeted and automated email marketing based on conversion activities is an excellent approach to reach the appropriate individuals. Make your email marketing campaign as personalized as possible.
Social Media Marketing: This involves the act of increasing participation on widely-known platforms and networks like Facebook, X, and LinkedIn, as well as industry-specific sites.
Social media also provides unique chances for community development that you won't find anyplace else. Whether you're merely posting behind-the-scenes stuff on your personal page or starting a group including your company, you should be making the most of social media.
PPC: Pay-per-click (PPC) advertising remains an unbeatable juggernaut in terms of marketing channels, especially given the variety of possibilities presently accessible to firms. There are two dominant forces in the PPC business these days: Google Ads and Facebook/Instagram Ads.
4. How are you going to talk to them?
Because your product is one of many answers to a problem, you must position yourself to stand out to a certain buyer. Your product is purchased by actual people who think, feel, and communicate in a specific manner – you must write in a style that appeals to this audience. You've tried to sell to this demographic previously; now you need to figure out what worked and what didn't, and why. Before a copy that truly sells can be created, a number of research questions must be answered.
We wish more people realized that conversion copywriting is tightly connected with UX and how those words are displayed, rather than just the words themselves. You MUST link your conversion copywriting to your UX/design efforts. Otherwise, the disparate disciplines will pull in opposite directions.
So, though copywriting may appear to be a creative writing exercise, it is far more data-driven and scientific than that.
5. Is something causing friction in their experience?
A bad website design, a jumbled mass of pages connecting with each other but not following a well-defined structure, is the largest killer of conversion rate. However, one might argue that website design is the best form of content development, and we couldn't agree more.
Your website is your primary point of contact with your audience, and it is often where the conversion phase takes place. Lead generation, online purchases, or direct phone calls; whatever your conversion, you must guide your users through your website pages to reach your objective.
Don't forget to make this route mobile-friendly as well. A mobile-friendly website is now mandatory. With the growing amount of online sessions conducted on mobile devices, a mobile-unfriendly website design will have a significant impact on your conversion rate.
In addition to the website, the UX design of a landing page determines whether it will convert or not. Designers working on UI and UX should consider usability, user engagement, and key performance indicators, commonly known as KPIs. Designers begin building UI/UX designs based on input data such as strategic marketing goals, value propositions, and buyer persona profiles.
6. Are you monitoring your campaigns closely and tweaking as needed?
CRO Analytics helps your company to prepare for stronger marketing initiatives. They define and reflect your company's health and riches. As a marketer, you are constantly trying for higher conversion rates, i.e., you design campaigns that convert your visitors into leads, who then convert into conversions.
CRO analytics are the heart of your marketing campaigns, as well as the backbone of your organization. The consumer insights you obtain assist you in optimizing your website for more conversions.
CRO analytics provides an accurate picture of how visitors behave on your site; otherwise, you would be making assumptions and judgments based on them. Quantitative data analysis is another term for the analytical process used to increase the conversion rate.
Google Analytics is one such web analytics program that you may start with. It is an excellent tool for learning about consumer insights and guiding you in the proper way.
The quantitative data analysis reveals the following essential metrics:
The source of your website's traffic.
What features they are interested in.
Which portions of the page do they spend the most time on?
Which devices and browsers are they using?
Did the visitors discover the link to your site or any referrers that led them there?
Simultaneously, you must maintain a close eye on the CRO analytics reports listed below in order to achieve the desired results:
Behavioral data on content
Conversion funnels
Conversion by OS and browsers
Optimizing conversion rates is not a one-day procedure; you must have a general grasp of Analytics in order to achieve success with your marketing initiatives. You can maximize your business growth with patience and resilience by using CRO tools and analytics.
7. Testing and evaluation
A/B testing provides a fairly methodical method for determining what works and what does not work in any particular CRO marketing strategy. The majority of marketing activities are aimed at increasing traffic. As traffic acquisition grows more difficult and expensive, it is critical to provide your visitors with the greatest experience possible when they visit your website. This will assist them in achieving their objectives and converting in the quickest and most effective method possible. In marketing, A/B testing helps you to make the most of your present visitors.
A planned A/B testing program may increase the profitability of marketing efforts by identifying the most critical issue areas that require improvement. A/B testing is evolving from a once-in-a-blue-moon activity to a more systematic and ongoing activity that should always be done through a well-defined CRO process.
A/B testing is your new best buddy. Make a test page for any changes you intend to make to your website and analyze the results. Pay attention not just to the number of visitors, but also to indicators such as session duration, bounce rate, and, of course, sales conversion rate.
Key takeaways
If you discover that your conversion rate isn't up to standard, investing in conversion rate optimization strategies will help you boost your website's conversion rate. You will invest in strategies that will help you improve your site's ability to create leads, traffic, and sales. The increase in conversion rate means more revenue.
Seek to understand your target audience. What works best for your company will be greatly influenced by the interests and habits of your target audience, the deals you are pushing, the style of your website, and a variety of other factors.
Website data helps refine your insights. The key to raising your conversion rate over time is maintaining a careful watch on your customer behavior data and observing how people engage with your site.
Conversion rate optimization is a multi-pronged tactic. True optimization requires implementing UX best practices, A/B testing CRO tweaks, creating better sales copy, or fine-tuning your CTAs – all to help lead your customers to convert.
Are you struggling to improve your conversion rate? We'd love to help you! Drop the Propelrr team a line over at our Facebook, X, or LinkedIn accounts.
Looking for techniques and tools you can use to help jumpstart your CRO efforts in your company? Make sure to subscribe to our weekly newsletter and get them straight in your inbox.