Digital got you dazed?
Type it below, and we'll show you what we've written about it!
How AutoDeal's Digital Marketing Strategy Drives Success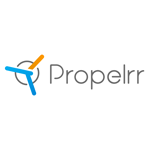 Propelrr

09 Oct 2018

5

min

read
How does an automobile marketplace website go from being unknown to becoming the #1 automotive marketplace in the Philippines, according to Similar Web (as of June 2018 data), within four years? What challenges did they face in building an effective lead-generation platform? And what pieces did they need to put together a winning digital marketing framework with specific tactics?
In this episode of Take-off Sessions, Propelrr founder Gary Viray discussed with Autodeal founders Daniel Scott and Christopher Franks the firm's rise to the top. They touched on crucial insights for all businesses that use digital-driven lead generation, including:
The importance of building a strong content marketing foundation;
Why low direct-conversion numbers aren't a reason to drop social media ad campaigns; and
How analytics can drive accountability in the mid-funnel stages of sales
So without much ado, here are some key takeaways:
Key Takeaways:
Invest in content marketing by taking into account the customer's intent.
Build infrastructure with your target market in mind.
Ensure that leads are getting quality engagement performance.
Use different digital marketing channels for different objectives.
Analyze your key metrics and act on it!
1. Invest in Content Marketing Taking Into Account Customer's Intent
Tip: Quality Content = Quality Leads

In the early stages, the AutoDeal founders were reluctant to do one step in particular: building the content. Specifically, they had to create their buyer's guide from scratch, which meant cataloguing every car model, every variant, and all the information on specs for each product. That was no walk in the park, especially since they had to dig and consolidate it from different sources online.

It was a massive effort, but it has paid dividends. With such a granular level of detail, the car guide has become a valuable trove of information for users who want a specific car. Aside from the guide, the site also features promotions: discounts, zero-percent down payments, and other deals. But the quality leads and sales the site generate come more from the car guide than any promo.

noff

That's not just a random opinion: a full 50% of the site's page views happen within AutoDeal's car guide section. For any business that pins its success on running an effective marketplace website, that number should be impossible to ignore.
2. Build Infrastructure With Your Target Market In Mind
Tip: Go With What Works for Users
If you think having a sleek-looking website is enough to take your business from being a killer concept to a real success, you have to think again. As Christopher Franks said,
Infrastructure is not just building a website or a platform. Your infrastructure must be aligned to your target audience and their intention.
Lead generation is all about communication, and that requires the right infrastructure. And a key piece of that is finding out what channel works.
That was something AutoDeal learned in their early days. Originally, they would inform their dealer clients about interested leads exclusively through email. But eventually, they realized that only 60% of those leads were getting feedback from the dealers. After that, they decided to incorporate more channels into their system.
3. Ensure That Leads Are Getting Quality Engagement Performance
Tip: Create and Empower Teams
Human capital is another major component of the company's infrastructure. New dealers on the platform have to be validated through SMS or email verifications. But in case those verification messages don't get a response, AutoDeal has a sizeable support team to contact those dealers and avoid excessive delays. There are also teams dedicated to managing on-site content, handling the technical infrastructure, communicating with and developing leads, and so on.
Of course, the company takes a lot of heavy lifting away from their people by using technology to manage leads and content. That includes automatically verifying and sending certain types of leads to dealerships in particular geo-locations, and providing portals for dealer clients to add their own promotions.
Another important aspect is synchronization. After creating and empowering different teams, they have to be oriented to know what their ultimate objectives are. Sales and marketing, for example, should clearly know not just their respective KPIs, but what they're all working toward.
Takeoff Tip: The marketing and sales departments need to work together and understand the bigger picture.
4. Use Different Digital Marketing Channels For Different Objectives
Tip: Different Channels Serve Different Purposes
AutoDeal's digital marketing experience shows what many industry insiders know: social media is still a challenging venue to generate direct leads from. The company's campaigns on Facebook and YouTube get attention, but those do more for brand recognition than actual direct sales. That's because social media platforms are, by and large, a place for people to express themselves or have genuine conversations with others. Social media ads, even the most likable ones, are interruptions that most people won't bother responding to beyond leaving a comment or an emoji. Saying that, you still have to design campaigns specifically to achieve maximum results.
Takeoff Tip: Create different content based on the behavior of your target audience in different channels.
On the other hand, Google is the go-to place for people with a specific purpose — to buy a specific model of car, for example. That's why organic traffic has yielded the highest volume of sales and is the second most effective source of conversions for AutoDeal. But direct traffic — visits from people who actually include the site's name in their search — was the top channel in terms of actual lead-to-sale conversions. That just goes to show how brand-building social media efforts can be crucial to lead generation.
Takeoff Tip: Understand the connections between your marketing channels.
The company also engages in email marketing to re-engage previous buyers with new deals. While that doesn't provide the largest volume, the founders say it still yields good lead-to-sale conversion. Here's the lesson for you: don't just shelve all your leads after they've been converted, because you may find high-quality ones who are willing to do business again in the future.
5. Analyze Your Key Metrics and Act On It!
Tip: Maintain Accountability in the Mid-Funnel
Getting quality leads with the right infrastructure and digital channels is great, but that's only half the battle. Even the most receptive prospects can be lost or disinterested based on their experience within the sales funnel. That means the agents, the ones who handle inquiries and hold conversations with the leads, have to be consistently top-notch.
To show their dealer clients how effectively their leads are being handled, AutoDeal provides a lot of actionable, real-time analytics on agent performance. That includes data on their log-ins, conversions, number of sales, and response times, as well as response quality. Creating accountability on responses is most crucial; no one could expect stellar performance from agents who give short, one-sentence answers and don't actually address consumers' needs.
Having data to report is great, but acting on it is better. After reviewing the performance numbers, the company is able to work on helping low-scoring agents do better. Whether it's through training materials, conversation templates or tech-based support systems, AutoDeal does everything to make their agents' selling experience as easy and effective as possible.
Bottom Line: There Is No Silver Bullet, Use A Holistic Approach
Putting it all together, you should realize that any company that's targeting effective lead generation — or any major business objective, for that matter — shouldn't expect success from investing in just one thing.
As summed up by Gary Viray, "Lead generation is also about creating content, providing the infrastructure, and looking at which channel is really efficient and effective."
A website that's well designed with the right content and promotions can go a long way, but it can only take you so far. You still need to have other pieces, like adequate human capacity and additional marketing channels, to get to the top.
By the same token, businesses should look at the right KPIs to evaluate the different pieces within their holistic strategy. One channel may not be doing well from a last-touch attribution perspective, but it may be driving awareness that pushes leads and conversions through another channel. And from an operations standpoint, the different teams involved — sales and marketing, for example — have to understand the company-wide initiatives they're supporting in order to get good results.
Do you have any thoughts on how to apply these insights in your own business? Can you share a similar experience or process that you follow to generate or convert leads? Or are there any other ideas that you'd like to share?
Feel free to let us know your take in any of our social media channels. Find us on YouTube, Facebook, X, and LinkedIn and engage in a spirited discussion! Stay tuned for another deep digital dive on the next Takeoff Session!
Subscribe Now
Choose topics you want to get regular updates on: