Digital got you dazed?
Type it below, and we'll show you what we've written about it!
Propelrr Wins Silver in Top Ad Agencies in the Philippines 2022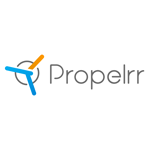 Propelrr

30 Mar 2023

3

min

read
For 2022, Propelrr ranked silver on a list of Top Ad Agencies in the Philippines. Cheers!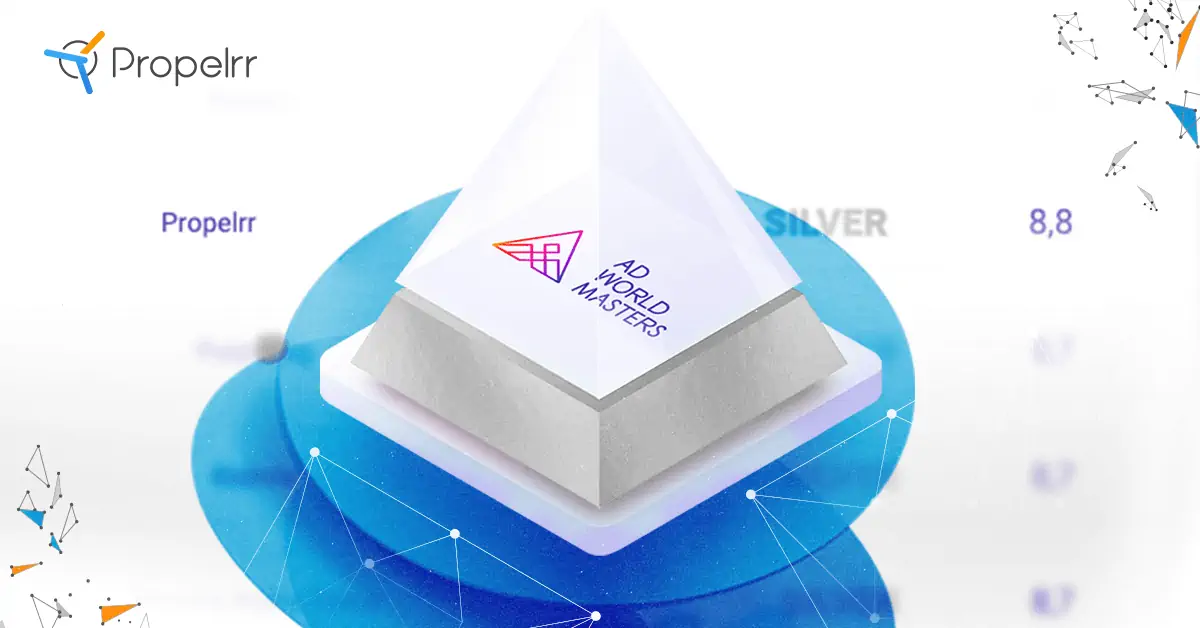 MANILA, Philippines – Local digital marketing agency Propelrr ranks up on Ad World Masters' list of Top Ad Agencies in the Philippines, earning silver for garnering an Agency Score of 8.8 in 2022.
At the start of each year, digital advertising agencies worldwide anticipate the drop of Ad World Masters' Agencies of the Year list; eager to see who wins the top ranks.
This time around, Propelrr celebrates not just another win but a higher acclaim, as well. For 2022, the local digital marketing agency earned a silver from the awarding body's Top Agencies in the Philippines category. This is a welcome jump from last year's bronze prize, as the agency garnered higher scores (from 8.5 in 2021) from their proprietary artificial intelligence (AI) algorithms.
READ ALSO: Propelrr Bags Bronze for Ad World Masters' Top Ad Agencies in the Philippines
Scoring high this year also proves to be more cause for celebration as the competition is fiercer. For the updated list, Adworld Masters' AI assessed 12,322 agencies, across the world and tightened it down to only the agencies that provide the best potential value to brands.
Contests, as a matter of fact
There is no question that AI technology has helped global professionals scale up their initiatives in ways we've never imagined. With its help, we can generate, test, and validate multiple ideas at a time – allowing us to evolve at a faster pace than we thought possible.
In the realm of competitions and contests, the value of artificial intelligence technology is best harnessed for its objective and fact-based ranking of competitors. This is what Adworld Masters brings to the table with its one-of-a-kind Agency of the Year competition.
Adworld Masters' Agency Score is a testament to the reliability of information from AI computing systems, and digital and human-controlled data. With these tools, Adworld Masters is able to assess and rank agencies for "potential value" with due attention put on signifiers and qualities of 'top agencies'.
Data from reviews, search engine optimization, social media, web performance, awards, and more, make up the criteria and are collected and processed by their AI simultaneously. The results of the computation are an Agency Score that represents the value of an agency to a business. The higher the score, the higher the suggested value of the agency.
This technology in awarding and ranking will no doubt revolutionize the way businesses select who they partner with for boosting their online presence. It is an apt answer to the looming concern for processing massive amounts of data and distilling them to make smarter and more practical decisions.
Data, the AI revolution, and the outlook for online advertising
Digital advertising agencies are not difficult to start up. Frankly, with just a few people skilled in the fundamentals of digital marketing, you can hit a lot of milestones in online growth.
But given the current state of and outlook for digital marketing, the fundamentals and a few advanced skills will not suffice to achieve monumental success in the landscape.
With the rapid adoption of AI technology – from customer support chatbots to content generation – agencies and businesses are scaling up faster than ever before. This agility has evolved and elevated the way top businesses conduct their daily operations. A shift that primarily turns the lens away from simply implementing fast to testing multiple ideas at a rapid pace to get to a single-most impactful innovation in your strategies.
READ FURTHER: 5 Marketing Experiments That Show the Value of Testing Ideas First
Propelrr, being vigilant with trends in the digital marketing space, has taken strides to implement this experimental or testing-focused approach to crafting strategies and campaigns for its clients.
Given the wide adoption of AI and the reception towards the technology, Propelrr has also put in the work to upskill its team – arming them with the necessary skills, knowledge, and tools to face the unique challenges of an AI-driven digital space. This, in turn, is seen as a move that will empower their brand partners with globally competitive digital marketing strategies.
In summation: the AI revolution is here, and Propelrr is primed and ready to elevate your digital marketing strategies and ascertain online success. – Propelrr.com
Have a thought or two about AI technology, or just want to celebrate this win with the team? Let us know over on Facebook, X, or LinkedIn.
To get up-to-date news and information about Propelrr's digital marketing strategies and roadmap for digital marketing in the Philippines, make sure to subscribe to our newsletter.
Subscribe Now
Choose topics you want to get regular updates on: