Digital got you dazed?
Type it below, and we'll show you what we've written about it!
2021 Wrapped: Top Digital Marketing News of the Past Year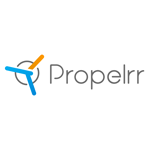 Propelrr

09 Dec 2021

4

min

read
The end of the year is the appropriate season to reflect on the top digital marketing news.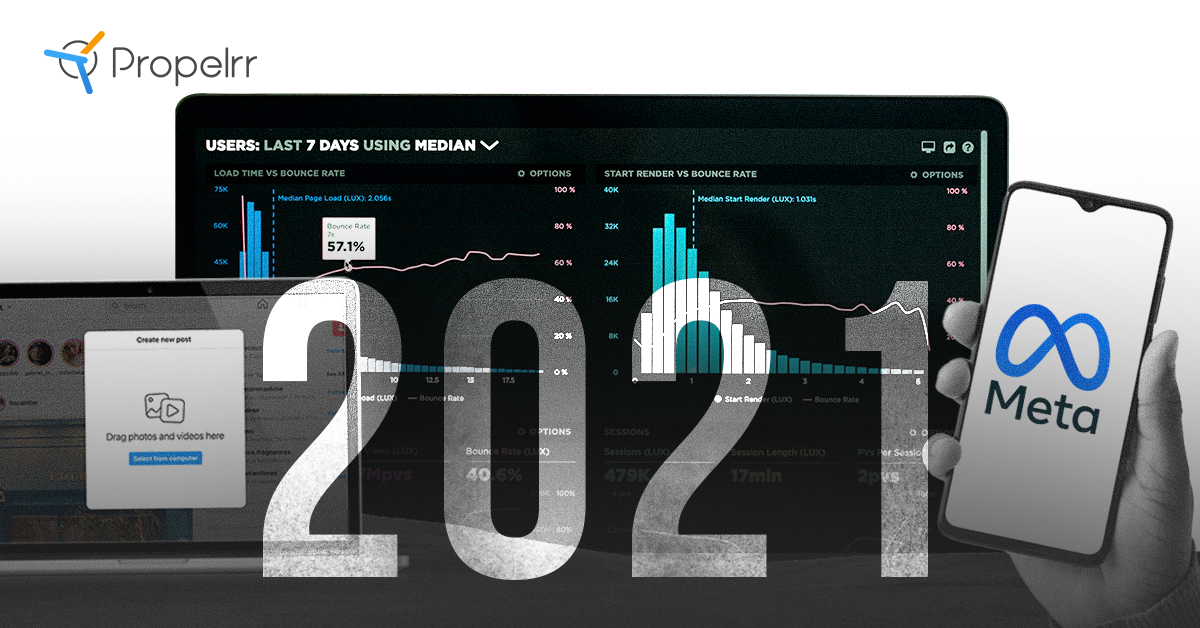 Looking back to the year that was, you get to have a clear picture of how the industry is evolving. Allowing you, in turn, to look forward to and prepare for the year ahead with a proper baseline for where it's heading.
This is something we intentionally do as a forward-looking digital marketing agency, and so have compiled the most noteworthy digital marketing news of 2021. All with the aim of informing your marketing strategies for the year ahead.
Top digital marketing news for 2021
Now, we know you're expecting quite a lengthy list. Because, as always, the digital marketing landscape is one that is rapidly changing.
If there's a specific niche in digital marketing you'd like to zoom into, feel free to jump to them with the help of the list below:
Social Media Marketing News
Search Engine and Content Marketing News
Digital Advertising News
Web Development and Technical SEO News
Social Media Marketing News
In the latest 2021 statistics, about 4.48 billion people are using social media platforms globally. This figure is more than double from the 2.07 billion recorded in 2015. And, as of Datareportal's annual state of digital report, the Philippines once again tops the lists for highest social media usage rate in the world.
This huge user base presents a lot of opportunities for reaching new audiences and engaging existing customers. Thus, it's important to know all the latest trends and top marketing news on different social media platforms.
Facebook Rebrands to Meta
On October 28, 2021, Facebook introduced Meta – their new brand name that ties all the company's apps and technologies together. In the social media giant's press release, they explained a redefined focus, which was to "bring the metaverse to life and help people connect, find communities and grow businesses."
The metaverse, according to Facebook, will be a "hybrid of online social experiences –  expanding into the three dimensionsional or physical world." Put simply, it allows users to do what they normally do in the physical world in the digital realm. 
Although a major step towards launching a whole new world for social media, some have criticized the rebrand as a way to deflect attention from the recent controversies stemming from the Facebook Papers.
Why you should care 
Although we don't know yet when exactly the rollout of Facebook's metaverse will be, we expect that it's not that far into the future. 
After all, the social media giant already has Reality Labs, a division dedicated to harnessing virtual and augmented reality, as well as the Oculus VR technology. Given this, it's important to not only care about this emerging tech-cultural revolution, but also master it as early as now. 
Your goal is to find ways to let consumers experience products and services in an immersive, virtual world. Start familiarizing yourself with metaverse marketing. Experiment on different approaches in telling your brand story in 3D.
X Launches Live-stream Shopping
Social media platforms promoting ecommerce activities – or, simply put, social commerce – were one of the top digital marketing trends of 2021. X was the latest network to join the trend by introducing a livestream shopping feature in November in partnership with Walmart. 
As shown in the photo below, the platform's live shopping interface features a video broadcast, a Shoppable Banner, a Shop Tab, and a tweet section. Using the Shoppable Banner and Shop Tab, you can show off your products in a seamless manner.
Why you should care 
Beyond shopping-oriented livestreams, we'll see more social commerce activities moving forward. Tech companies are attracting more retail businesses, as the industry adopts a more digital approach. 
By maximizing social commerce, you can take advantage of a wide pool of potential customers, provide a seamless transaction for buyers, and boost your search engine rankings. Explore different tools, such as Facebook Marketplace and Instagram Shopping to reap these benefits. Take note of these revenue-boosting social commerce tips.
Instagram Lets Users Upload Photos and Videos from Desktop
Back in June, TechCrunch reported that a number of users were able to post content on Instagram via desktop. Increased usage of the platform on desktops during the pandemic prompted the update, according to Instagram.
To upload content from your computer, go to Instagram in your browser and find the plus icon located on the top right. Aside from allowing posts from desktop, you can schedule your content using this feature.
NEW! @Instagram lets you create + publish posts via desktop! pic.twitter.com/JWzwKg1kyO

— Matt Navarra (@MattNavarra) June 24, 2021
Subscribe Now
Choose topics you want to get regular updates on: