Digital got you dazed?
Type it below, and we'll show you what we've written about it!
Top Reasons Content Marketing Fails and How You Can Turn Things Around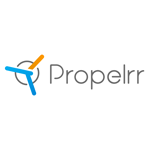 Propelrr

09 May 2022

8

min

read
Yes, content marketing can fail and, often, it's because of some simple steps you missed on doing at the planning stages. Thankfully, they're easy enough to fix.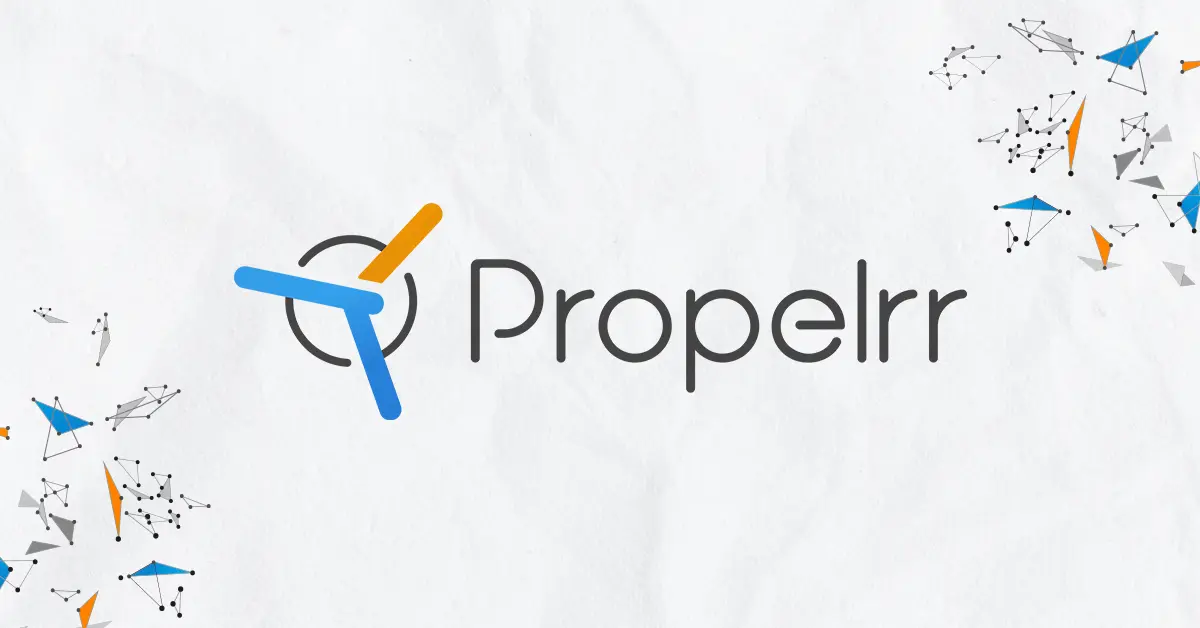 Digital marketing trends may come and go, but one thing remains: content is still king. Amid search engines becoming more sophisticated and more people going online and mobile, content marketing is essential now more than ever for business success. When you produce high-quality, engaging content consistently, you're able to directly address the first and most important need of the market: information.
But as much as there's great emphasis now for this online strategy, the truth is that content marketing fails happen. And when they do, the business is drastically affected. The good news is that often, these marketing fails can be addressed early on — especially when you know what to look for. By learning how to identify potential causes of failure, you can strategically make adjustments, turn things around, and drive your efforts to the path of success.
If you've partnered with a content marketing agency, you should be able to evaluate your initiatives every now and then and determine how effective they are. In this article, we'll be tackling what good content marketing is and why some executions fail.
What is good content marketing?
In a nutshell, good content marketing considers three important factors:
Target market. It takes into account the needs, interests, and aspirations of the audience. By addressing the concerns of the market, the marketing strategy makes customers at ease and compels them to move along the purchase decision. In the long run, content marketing campaigns develop trust among the target audience.
Brand reputation. Good content marketing campaigns reflect the company's unique personality, voice and tone, mission-vision, and core values. They promote the credibility of a brand, making it a top-of-mind choice in the industry.
Online platforms. Good content marketing campaigns acknowledge the availability of different digital channels, harnessing each for maximum impact on the target market. They run on online platforms that the target market uses.
Why content marketing fails
Even with a clear picture of what good content marketing is, a lot of brands find it difficult to see success in their campaigns. More often than not, it starts with a few simple mistakes, which have become overlooked. These are some of the common blunders, the reasons why content marketing fails.
1. You don't have a sustainable strategy.
Some marketers simply ride on what's trending. Others approach marketing with a wait-and-see attitude, putting out different pieces of content and then observing which ones would emerge popular. Yes, these processes can work, but only for a time. Yes, the viral memes did give you precious likes and shares, but what's next?
Without a clear, sustainable strategy for pushing fans further into the marketing funnel and turning them into customers, your content marketing fails in relation to your ultimate business goal, which is to increase sales and improve investment returns.
How to turn things around: Take a step back and invest time and resources building your digital marketing strategy framework. This will help you come up with executions that follow a process, an organized system. You won't overlook anything, and you can scale your tactics whenever needed.
At the most basic, your framework must include the essentials: objectives, branding, infrastructure, analytics, content, channels, strategy and execution, and customer experience.
2. You don't know your customers well.
You probably know their gender, age, and marital status, but this surface-level kind of customer knowledge can only get you so far. In fact, the simple act of creating a funny TikTok video will be difficult when you're out of touch with your customers' interests, personalities, attitudes, and hobbies.
This blunder can result in other costly mistakes, such as sending the wrong message to your audience or delivering content at the wrong time along the buyer's journey. On the flip side, you'll be able to produce meaningful, relevant content, the ones that have the potential to go viral, when you simply understand your customers well.
How to turn things around: Fix your content marketing strategy by crafting a content persona. By gathering demographic, psychographic, geographic, and behavioral information about your target market, you'll gain a better understanding of your customers and prevent big, costly marketing fails.
3. You're creating but not promoting.
It's a good habit for marketers to keep creating content, but the work doesn't stop there. The best blogs and funniest social media posts are nothing if people aren't seeing it. If the people don't see it, then they won't be able to interact with it. When the content isn't visible, content marketing ultimately fails.
How to turn things around: As much as you put a lot of effort in creating, do your best in promoting content. Exhaust different marketing channels to broaden your audience reach. These are the platforms worth starting off with:
Social media. Share the blogs, videos, and podcasts directly on your own social media page, some other organization's page, or the groups you're in. Post them on other online platforms, including Quora and Reddit.
Email. Put your content in a newsletter series. Send out curated content, handpicked articles and social media posts you think your customers would like.
Search engine. Increase the visibility of your blogs further on Google by prioritizing search engine optimization (SEO).
As you recalibrate marketing plans, have a system for promoting posts consistently. Stick to the plan to make sure you're getting maximum exposure for your content.
3. You're creating low-quality content.
Content marketing fails if your social media pages and blog sections are a stream of poor-quality content. The most common, off-putting for audiences are those that are boring, overly promotional, and off-brand. The most damaging effect of bad content, aside from pushing away potential customers, is the negative brand perception. If you don't want your brand to have a bad reputation, avoid bad content at all costs.
How to turn things around: Fix your content by observing these tips:
Inject some humor or inspiration. Humor can keep your content from being boring, especially when it comes from real-life experience. But if humor isn't possible, say, when you're in a highly formal industry, you can draw on the emotion of inspiration. Ask yourself, how can I make this content encouraging and motivational for my intended audience?
Listen and join the conversation. In the same way that we hate it when someone talks about themselves all the time, your audience can also be fed up with you talking about your brand non-stop. Instead of selling your products and services, listen to the prevailing conversation, find topics that resonate with your audience and intersect with your brand, and then share your insights. This should help you tame the overly promotional content.
Refer to your brand voice chart. With this tool, you can achieve uniformity when projecting your brand's personality online. Use this guide for creating a unique brand voice for your content.
4. You don't test and evaluate your efforts.
Content marketing is not something you can just set and forget. It's difficult to improve efforts when you're not experimenting. What's worse is that in the absence of tests, you could be spending a lot of money on efforts that yield no profitable results.
How to turn things around: Run experiments on your marketing campaigns. Here's a simple step-by-step guide to follow:
Focus on one area you want to improve. This would largely depend on your marketing objective. For instance, your goal is to increase Facebook post engagement by X percent, you may focus on the photos you choose or the types of content you put out.
Make an educated guess. After identifying your focal point for the marketing experiment, establish a hypothesis, using historical data. For example, "Choosing photos with subtle branding elements can increase my Facebook post engagement by X percent."
Know what factors you'll be tracking. If it's to increase Facebook post engagement, you must keep an eye on the number of likes, comments, shares, and clicks.
Run the experiment. Keep in mind your hypothesis and metrics. After the experiment, analyze the results and summarize your insights, so you can use it for improving the campaign and the next ones.
How to spot marketing fails
On top of the mentioned above, one of the biggest and most ironic causes of content marketing fails is not knowing that your efforts are actually going south. Without metrics to observe, you're basically clueless as to the progress of your campaign.
Before you roll out anything, it's important to decide on metrics that will track and measure your performance. These metrics should be anchored on objectives. Here's an overview of important content marketing metrics:
1. Traffic or Reach
Your content has to get maximum exposure before you're able to make business. The traffic metrics look at how many people your content has reached. It covers:
Total number of unique visitors to the page. The ideal number largely depends on the industry standard. Tools, like SEMRush, can help you evaluate your competition and come up with an average for your industry.
Total number of times a page was viewed. Similarly, the ideal number depends on your competitors. Competitive benchmarking is necessary to determine a good measurement.
Organic reach rate. This measures how many of your social media followers saw your post without boosting your content as ads. The latest figure shows that the average reach of an organic post on Facebook is at 5%.
2. Engagement
Your content has to make a connection with your audience for them to be compelled to do business with you. The engagement metrics measure the impact of your content. It covers:
Bounce rate. This is the total number of single-page visits divided by the total number of entries to the site. The ideal bounce rate ranges from 25% to 65% across different industries.
Average session duration. This measures how long users stay on your site. The ideal number is two to three minutes.
Average number of pages per session. This measures how many pages users viewed for each visit. The ideal number is two pages per session.
Likes, comments, shares, and clicks. This is total engagements on a post divided by total number of followers multiplied by 100. The ideal number is above 1%. Around 0.5% to 0.99% is average, while below 0.5% is poor.
3. Conversion
Your content must not just be visible and impactful for the audience. The conversion metrics measure how many people were compelled to take concrete action after consuming your content. Depending on your marketing goal, conversion metrics include:
Lead Conversion Rate. This measures how many of your visitors are completing your desired action. Similar to some of the mentioned metrics, this depends on the industry you're in. But in general, a 2% to 5% rate is average, while a 6% to 9% is above average. A 10% rate is good.
Click-through Rate. This measures the number of clicks your content got in relation to the number of times it was viewed. The clicks may happen on email links, call-to-action buttons, PPC and social media ads, and more. The ideal number largely depends on competitive benchmarking. Moreover, it varies across platforms. Check recently-gathered data for average CTRs for display and search ads.
Cost Per Acquisition. This is the campaign cost divided by conversions. It's monitored together with customer lifetime value or CLV, which refers to the total net profit earned from a customer. It takes into account several variables, including average order value, average number of transactions per period, and more. Use this CLV formula to calculate.
The ideal CLTV to CPA ratio is 1:1. If it goes higher, say, 4.5:1, you may not be spending enough for your campaign to attract high-quality leads or customers.
Key takeaways
Content is king. Bad content kills. Beware of the reasons content marketing fails so you can avoid them at all costs. As you review your efforts, keep in mind these insights:
Have an overall plan in place. Most of the marketing fails can be traced back to the lack of a clear plan. The old adage goes, "By failing to prepare, you are preparing to fail." When evaluating your efforts, see if you have all the essentials covered: a strategy framework, customer understanding, content delivery system, etc.
Track and measure your performance. It's the only way you can know where you are in terms of your progress towards achieving the goal. By measuring, you can make necessary changes along the way.
Remember the picture of good content marketing. It should consider three things: the audience, the brand, and the channel.
Have you experienced content marketing fails yourself? How did you turn things around? Share it to us via our social media channels: Facebook, X, or LinkedIn.
For more tips on how to improve your content marketing efforts, make sure to subscribe to the Propelrr newsletter.
Subscribe Now
Choose topics you want to get regular updates on: