Digital got you dazed?
Type it below, and we'll show you what we've written about it!
Propelrr Partners With FEED for Tree Planting Activity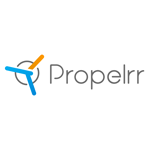 Propelrr

06 Jan 2020

4

min

read
In Propelrr, it's not just about reaching the KPIs and targets; it's also about giving back to the community. The company corporate social responsibility (CSR) initiatives are a great way to be outdoors once in a while. Every year, the company decides on a different advocacy. This year is all about sustainability and the environment, and meeting the needs of the present without compromising future generations.
By putting words into action, the company switched their computers off, gathered their shovels, and got their hands dirty.
FEEDing the Earth with Kindness
This was made possible in partnership with Fostering Education & Environment for Development, Inc. (FEED). FEED is a social enterprise responsible for working with the local community of Sierra Madre for site preparation, nursery establishment, enhancement and adoption programs, tree planting, managing and monitoring, and overall agro-forestry reforestation efforts, such as growing organic vegetables, planting trees in the orchard, setting up nurseries and seedling banks.
FEED started on the project called Living Legacy. It's a way to engage the public to join the social enterprise's efforts to help the environment. They don't just focus on tree planting, they have programs for coral planting and watershed restoration.
Besides that, FEED offers scholarships to underprivileged students that are pursuing degrees in Agriculture, Environmental Sciences, Food Security, (Social) Forestry, Climate Change, and Sustainable Development. With these causes, you can see that FEED has been helping the community connect the public to nature since day one.
Turning over a new leaf
Last December 7, 2019, the team embarked on a 3-hour journey to Siniloan, Laguna, to kick off the tree planting project. Before the activity, the group was given an introduction about the trek, the organization, and the purpose of the activity. The team will be planting on the part of the Laguna-Quezon Land Grant, which covers 3,500 hectares of lush terrain.
Then, the organizers explained that the Arbor Day Act of 2012 states it is part of a Filipino's duty to plant 60 trees during their lifetime. In addition to that, the recently-signed law requires Senior High School students to plant ten seedlings before they graduate. This is to help combat the loss of natural resources.
Trees not only produce oxygen, they also act as a natural air conditioner, and helps reduce noise pollution as much as 40 percent. It is also very alarming to know that in the 1900s, the Philippines was covered in 21 million hectares of forest, and in 2007, it was recorded that we only have 6.7 million hectares rainforest.
The group wasn't able to proceed to the original location since it was raining the day before. While the team trekked to the new location, the representative discussed how they have been taking care of the seedlings using specially-formulated fertilizer. The fertilizer includes a serving of appetizing chicken manure, organic compost, and soil. The group arrived at the site, prepared and ready to be filled with healthy seedlings.
Everyone in the team hurriedly started to unwrap the seedlings and plant them one by one. With bamboo shovels in their hands, they went to work and, to add a bit of fun, named their twelve seedlings.
Some named their plants Sinag, Maharlika, Will, Arden, Fernando, and Marga! What's even cooler is that our volunteers can track their plants by asking for their trees' coordinates so that they may view them through Google Maps.
A lot from the Propelrr team expressed their renewed interest in nature and the environment, thanks to this CSR activity made possible by FEED and Propelrr. See what the team voiced out about the tree planting.
According to Jeny, a social media specialist, felt empowered to fulfill and finish the requirements of tree planting thanks to the valuable information she gained about the environment.
Mica, a member of the Sales team, agreed that it was a great activity. She also adds that the event was similar to the teambuilding event, where everyone showed camaraderie and friendship.
Kends, an Admin Specialist and project head of the CSR activity, noted that he loved that Propelrr started choosing different advocacies. Even though the activity is not a requirement, he hopes that more employees can participate in the next CSR company activities.
According to Vino, a mobile software engineer, it's his first time to join a tree planting activity. For him, aside from the activity proper, the most valuable part of the activity is the discussion on the SHS planting 10 trees as a requirement before graduation.
Many team members are also interested in trying the coral planting activity project by FEED. Most are looking forward to the next CSR activity Propelrr will be having, especially that it will be the company's 10th year.
A windy detour
Before heading home, the employees went to Rizal Wind Farm in Pililla, Rizal. Rizal Wind Farm is composed of 27 wind turbines towering over Laguna de Bay. The entire farm is estimated to be able to generate almost 150 GwH of electricity for the community every year.
Planting trees shouldn't be seen as just a requirement; it's a way for the nation contribute to address global warming.
What do think should be Propelrr's CSR advocacy for its 10th year this 2020? Let us know your thoughts on Facebook, LinkedIn, and follow us on Twitter.
Never miss a beat.
Get regular updates in your inbox
on what's new on digital.
Subscribe Now