Digital got you dazed?
Type it below, and we'll show you what we've written about it!
Propelrr Kicks Off 2023 With Fresh, Experimentation-focused Rebrand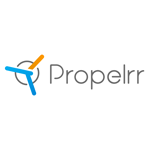 Propelrr

23 Dec 2022

3

min

read
This rebrand is more than just a change in the look of our logo.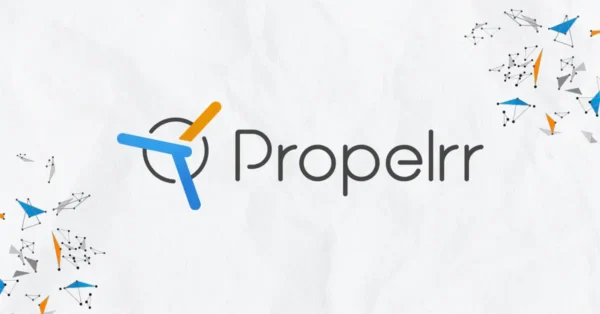 MANILA, Philippines – Propelrr announced on Friday, December 23 its rebrand and revealed its new logo and plans to coast through the year ahead with a next-level marketing approach.
December 23 is an important day for Propelrr. On this day, some eight years ago at 11:59 pm in their headquarters at Taguig, Metro Manila, its website went live for the very first time.
Gary Viray, who helms Propelrr, says it was an 'emotional moment'. He will also tell you that's just putting it lightly. In a tension-filled room beside Dexter Loor, their long-standing head for technology, he clicked the "publish" button. And then solidified their presence as a startup digital marketing agency.
Driving digital differently then, until today
In those days, the Filipino market's digital marketing scene focused heavily on social media channels. As a business, Propelrr focused on serving that demand along with other integral digital channels such as website and mobile development, search engine marketing, and digital ads.
The landscape we know today differs greatly in terms of new technologies and how consumers use these innovations. Needless to say, a one-two combination of digital strategies won't suffice nor would it take one individual to make it happen.
Hence, the relaunch didn't just involve the development of a robust infrastructure but a total overhaul of the Propelrr brand, as well. An effort collaboratively built by Gary, his co-founder Mitchelle Viray, and the whole organization.
The idea was for Propelrr (then known as Search Opt Media Inc) to offer services that were adaptable and value-driven. Thus the tagline, coined by Mitchelle herself, "Drive Digital Differently" encompasses all of the foundations on which Propelrr is known today.
Looking outside of the organization, it serves as a manifesto for Filipino ingenuity and creativity in the digital arena. And that same tagline holds the same belief to this day, making it an ethos that the whole organization follows and stands by.
Drivers of innovation
Words hold no water in a competitive digital landscape. Propelrr still needed to put backbone into what they promised in their tagline. And so the organization took action to research, re-strategize, and act upon its promises, pushing the team to broaden and bolster its digital marketing scope.
From the technology front, Vino Bolisay, Propelrr's mobile infrastructure lead, and his backend development partner-mentor Jarniel Cataluna would ardently push the boundaries of mobile and web app development.
Meanwhile, digital marketing business unit head Veronica Beguas would play an integral role in elevating Propelrr's social media services that combine data-driven strategies and creativity to digital campaigns —extending the practice to influencer marketing for the brand.
Since then, that single hundred bucks Propelrr earned from its small revenue in content writing has ballooned to millions all because of a team's determination to push for Filipino excellence in the digital marketing scene.
Today, Propelrr's clients know them well as a collaborative data-driven digital agency. And today, as timing would have it, Propelrr will change that image.
Onwards and upwards with next-level strategies
The world we live in now puts data in the highest regard. That's because data fuels intelligent and insightful decisions, be it in a business context or another. Every industry hails it as an important driver for success, and more are starting to invest in it aggressively and becoming "data-driven".
But Propelrr has moved beyond just being data-driven. Hence, it doubles down on rebranding efforts, featuring a new logo and a renewed, strengthened promise to help clients coast through the coming year toward growth.
Moving forward, it will focus on next-level marketing approaches that use a scientific process that sifts through business data and produces actionable and, more importantly, effective insights.
RELATED READING: 5 Marketing Experiments That Show the Value of Testing Ideas First
Science-backed methods
Though it's "not entirely new" as a practice, Gary affirms that not many local businesses are able to access the kind of approach Propelrr offers. A grave opportunity loss, as businesses are pressured, more than ever before, to push for continuous innovation.
For one, this is because not many organizations are armed with a framework built around such methods. After all, collecting is easy in this modern age. But it's another thing to process even a quarter of the thousands in gigabytes worth of data.
If unprocessed, that data becomes an inhibitor rather than an accelerator toward business growth. That's why it's important that, in a conversation about data, we remember what's been lost in translation: the importance of separating the useful data from the noise.
Moving into 2023 so that our clients can take significant strides towards business growth, Gary and the Propelrr team reiterate its promise:
"We will deliver results beyond what is expected of us. This is the only way we can continue to provide value for our clients." – Propelrr
To gain access to updates and helpful tips on how to innovate your digital marketing strategies, make sure to subscribe to the Propelrr newsletter.
Subscribe Now
Choose topics you want to get regular updates on: