Digital got you dazed?
Type it below, and we'll show you what we've written about it!
Propelrr Aviators Fly Higher through Interdependence and Teamwork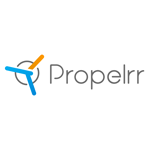 Propelrr

06 Jul 2017

6

min

read

The Propelrr Aviators  landed in Subic, Zambales last February 24 for its annual summer outing and team building activity. The goal is not just to welcome summer, but to strengthen collaboration and interdependence at work. The group arrived at Camayan Beach Resort around 12 noon, and had a quick discussion with Sir Mike regarding the activities during their three-day stay before heading to their rooms.

We had our first activity by the beach, facilitated by the resort staff. Each team was asked to prepare a short cheer that should include our team's name. We enjoyed each presentation and had a good laugh. What a way to pump us up for the activities!
The first game relied on combining our individual skills to finish the game as soon as possible. It had three stations, each governed by simple rules. The first one requires us to go over two car tires, then get the straws inserted in each bottles using only our front elbows. The last station required us to get into  a sack, hop our way around a chair, then put the sack back exactly the way it was placed on the chair. The seo team won this round.  The team showed interdependence through their strategy, cooperation and trust in one another.  
The second game was a bit more challenging than the first. We need to fill two large bottles using a length of PVC pipe. Coordination, the right technique, and speed are important for this one since filling a pipe—which is open on both ends with water—using our bare hands is a tough task and the first team to finish will win. Each team had their own ways to accomplish the activity. The process of perfecting a technique is quite difficult at first, but once you're used to it, everything will go much faster. That's how I felt when my team was having a hard time passing the pipe to one another without spilling a large amount of water. We were actually the last to finish while the Tech Team won this round.

The last game only required brain power. We were given 7 puzzle pieces that can create different shapes when put together. The facilitators then showed the shape to us for a short period to get us started, and the rest is a rush to assemble the shapes. It was no easy task since we all have different ways to work on one goal, but the entire team heard out and considered each other's suggestions. After a few rounds, the Creatives team accumulated the highest score and won the game.
Working with a team can be hard since we all have our own ways of thinking and doing things, and the only way to succeed in this collaboration is when each member has a sense of accountability and ownership. My team did not win a single game that day, but it's definitely hard to sulk and focus on failing when you know that each member has given their best to reach one goal and you see each other happy with what you are doing. More importantly, it's hard to give up when you see your team motivated and ready to take on another challenge.

We ended our first activity with a discussion on what we have learned, which sparked several realizations.

After that, we had our free time. Some played frisbee, while others swam and frolicked at the beach. It's always nice to have a good time with colleagues and friends after a long day! I think bonding and connecting with your peers at work is helpful to be able to understand them on a deeper and more personal level.  At night, we had our dinner by the shore and had our last activity for the first day. Sir Mike asked us to choose the places where we can talk quietly. This activity aimed for us to get to know our team members on a personal level with a rule to only listen. It is indeed hard to listen without sharing our own opinion, but sometimes, listening without saying anything is all that we need to understand a person.

On the  second day, we stayed in a function room where Sir Mike discussed the true meaning of team building and interdependence. What's interdependence, you ask? It's a collaborative effort of the members of a team to achieve a common goal and the idea that working individually and collectively is beneficial for everyone. Ultimately, attaining success depends on the participation and collaboration of each team member.
After the short discussion, one by one, we presented the illustrations we did that included the things that represent us, the attitude and/or personalities we have that we want to keep and kick, our mission in life in general, and our mission as a Propelrr Aviator. Some have shared their personal issues, fears, and anxiety about their life at home and at work, and how they are trying to work on themselves step by step. It was a great experience to hear stories and learning about their insecurities, weaknesses, little joys, etc. Basically, the small things we have to know from each other to effectively build interdependence with one another. When everyone was finished, Sir Gary gave us words of encouragement. "Focus on one thing at a time" is just one of the many things he told us that has become my favorite phrase up until today. It impacted me and the way I view my work. I used to panic at the sight of my tasks in a day, but learning to focus on one task at a time has helped me become more efficient at what I do.

And to test the lessons we learned about interdependence, we all played as one team with one goal — to finish a series of four activities in under five minutes. Each station requires different tactics and strategies. Each of us chose which activity we think we can do best. We trusted and relied on each other's capabilities to finish each station as soon as we can to beat the time and get the prize.
The last station was a bit harder than we thought. Players must put five balloons inside a bucket by using only their bodies and body parts, not their hands. It took a while before we got the right technique, but it was fun. We didn't get the grand prize, but we definitely enjoyed the exercise. This just shows that no matter how hard a task at hand is, when everyone is actively participating, doing their best, and supporting one another, everything can be less stressful and we can all enjoy what we're doing.
Subscribe Now
Choose topics you want to get regular updates on: