Digital got you dazed?
Type it below, and we'll show you what we've written about it!
Social Media Management & Marketing
Tips for a Creative Podcast Social Media Promotion Strategy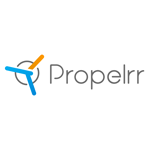 Propelrr

19 May 2022

5

min

read
Planning your social media management and promotion strategy is just as important as planning your episode recording.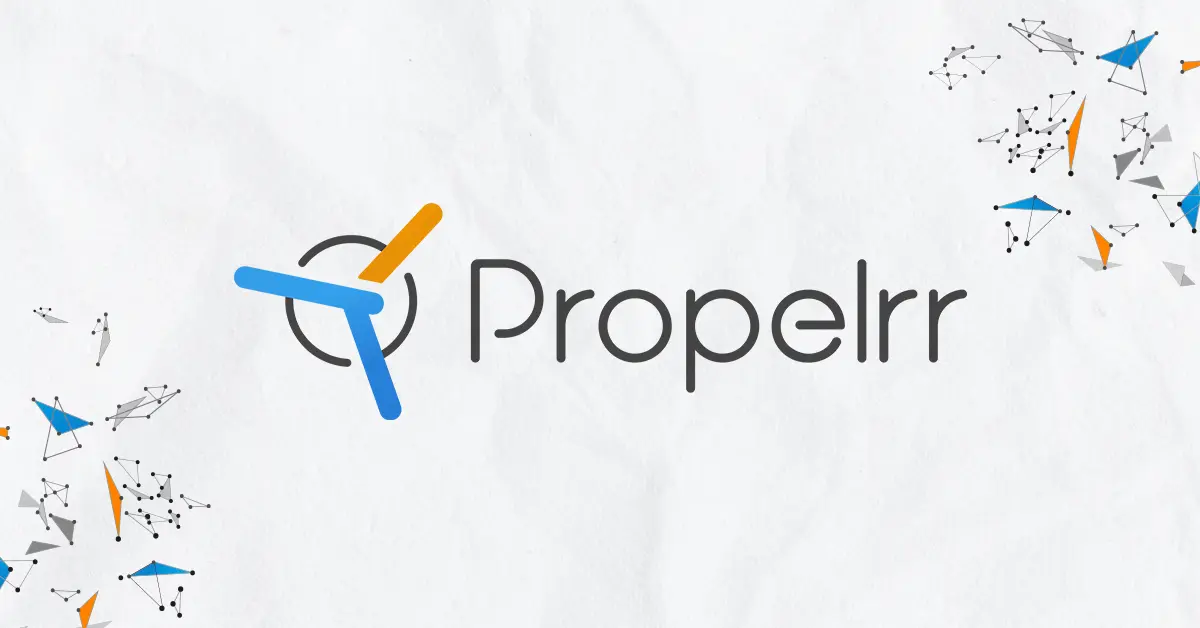 When they first invented podcasts in 2004, I doubt Adam Curry and Dave Winer had an inkling of how popular it would grow in recent years.
Pushed further by the pandemic, it's picked up speed after people from everywhere started creating their own audio shows. As of 2021, there are over eight hundred thousand podcasts, and over 48 million episodes.
Arguably, many combined factors help inflate the popularity of podcasts. There are more shows in production, prolific social media management promotional strategies, and advertising investments streaming in.
The growth of the podcasting industry
All these considered, there seems to be no end in sight just yet for the growth of podcasts. As a result, everyone including media, agencies, and businesses want in on the fun; for good reason.
READ ALSO: Enterprise Podcasts: The What, Why, and How of Podcasts for Business
As podcast listening grows, ad revenues are sure to follow. In fact, according to IAB PricewaterhouseCoopers, podcast ad revenue will reach two billion dollars in 2022. By 2024, it's anticipated to double up to four billion.
These sizable budgets are making podcasts even a more appealing venture for creators and brands alike. On top of that, other benefits like establishing expertise and opinion leadership builds up to sustainable growth.
The next thing you should anticipate and prepare for is how you can promote a podcast in such a way that it remains relevant in a rapidly expanding industry. 
To that, we look at the foremost obvious answer: Tapping social media promotions for your podcast marketing strategies.
Using social media for promoting your podcast
The work done behind great podcast shows doesn't start and end with pre-production planning and production. Growing it into a show that continues to inspire audiences and builds up your brand reputation, you also need to put effort into promotions.
Below is a list of creative ways you can start doing that through social media.
1. Repurpose recordings into soundbites.
A podcast sound bite is a brief excerpt from a podcast episode that focuses on a certain area, topic, or statement. Its purpose is to summarize a long piece, like a speech, nutrition, or stories, to persuade your listeners to learn more.
These can be used in two ways:
To promote fresh material and entice your audience to watch a new episode, or;
As continuing promotions that reinforce the learnings from a published episode.
Take for example this sound bite teaser promotions for our own podcast:
 

 

View this post on Instagram

 
You can decide how you want the layout of your sound bite posts to look like. But a general practice is having an image and description of who's speaking so that your audiences know who to attribute it to.
2. Repurpose recording sessions as social videos.
For many podcasters, recording via Zoom or Streamyard is common practice. This is because throught these platforms, you also have the ability to record the episode in video format.
Since recording a single episode alone takes a lot of time and effort, repurposing the recordings as many times and ways as possible helps you maximize your resources. If you have access to this option, you can repurpose your recordings as social videos.
You can edit snippets of recordings for fun content such as bloopers, teasers, or other executions that help enrich your audience's experience with your podcast and brand. You can also publish the entire show in video format so that you cover more bases in distribution.
One example of a show that does this is 'The Hard Truth: Inside the Football Industry Podcast w/ Darragh MacAnthony'. Watch the video version of one of their episodes, below.
3. Create threaded Tweets with your transcripts.
There are many things in the production of a podcast that you can repurpose. The most overlooked of these is the podcast transcript which is mostly used to create closed captions for video search engine optimization (SEO) purposes.
Other benefits of a podcast transcript include accessibility to your episodes, maximizing your SEO reach, and repurposing into social content.
In terms of social media content, you can explore using this bank of written copies as Twitter threads – a common content type thought leaders are known to use.
Here's an example of how 'Go Hard Girls' – a podcast that raises awareness on women in sports – creates threads for their content:
Apart from your transcript copies, you can also thread tweets that contain calls to action, along with links to other content (like articles and social media posts) that help add context to an episode.
4. Tag your collaborators in your posts.
Since podcasts often feature a host and a guest speaking during the episode, you should make it a practice to tag your collaborators in your posts.
This will not only help you strengthen your ties with your resource persons, but will also help you gain the favor of their nurtured audiences. Their audiences become your audiences through your collaborative work; make sure to reach out them where your communication channels meet.
5. Go live with an audience
Going live with a social media audience allows you to engage in real-time; which brings in benefits of in-the-moment marketing that you can't achieve with pre-published content.
For one, this effort of engaging in the moment tells your audience that you're also willing to listen to what they have to say. During a live episode, you should take the time to gather their opinions and feedback on current episodes, what they would like to hear on future ones, and/or have them pitch into the talks about a certain topic.
Although they sound simplistic on the surface-level, these live engagements are quite an enricihing method of engagement. As, after all, you get to hear from your most important stakeholders directly. 
What's more, doing live shows don't take much preparation apart from an episode guide, and a device on which to conduct the livestream. You just need to have your episode guide in hand, and then go live on your chosen platforms.
Regarding platforms, on the other hand, you also have a variety of options. Be it through video livestream on Facebook, Instagram, or TikTok, or a purely audio one like Twitter Spaces, make sure to explore the options available to you and your audience.
Key takeaways
Podcasting is indeed a wonderful platform to share your ideas and, in some circumstances, generate revenue. However, it is important to note that for you to ahieve these, your podcast must be known. 
Whether it be by a simple niche following or a mass audience, social media management promotions are crucial to reaching your target audience. That being said, here are some other tips to take home:
Keep engaging new audiences. Through social media promotions, try your best to talk to people you haven't connected with before. This allows you to continue growing your podcast not just in terms of audience, but also in the aspect of enriching your show.
The goal is to maximize your recordings. As you may have noticed, a lot of the promotion strategies presented above work and rework resources generated from the recording. While developing original and separate promotional content can be good, it's much better to work smart, and build on what you already have.
Social media is influential to search engine optimization. Anything on social media doesn't just exist within the bubble of the platforms. Some social media content often find their way on search engine result pages, hence boosting your presence on search as well.
Do you have your own podcast that you're growing? Maybe you'd like to share your own tips on how you achieve more expansion through social media. Drop us a line on Facebook, X, or LinkedIn, and let's bat around ideas.
Never miss a bit from the Propelrr blog, and make sure to subscribe to our to get the latest in digital marketing stories and tips in your inbox!
Subscribe Now
Choose topics you want to get regular updates on: